San Diego was our first true stop of the road trip. I am not talking about stopping in small cities on our way to the West Coast. I am talking about an actual destination city for which we had big plans. We spent a total of three days there and all of them turned out to be eventful. We arrived in the city around 4pm and our first goal was to make it to the beach. We have spent six hours in a car wearing our swimsuits for the sole purpose of not losing any precious tanning and swimming time. Little did we know was that May is not the swimming month for people of San Diego. The city greeted us with a chilly weather and rather cold winds. We felt like complete idiots for not checking the weather before putting on our swimsuits and embarking on a road. We did not however let this setback ruin our first impression of San Diego.
The hotel receptionist informed us of things to do and places to visit, noting that the city is known for its different types of beaches. Some of them are good for swimming and enjoying sunny days, while others are good because of the restaurants and bars located near them. Funny fact is that San Diego self proclaimed itself as an America's Finest City. While there is an argument that can be made on both sides of this proclamation, one thing is certain. San Diego is a very relaxed and laid back city with beautiful beaches and views.
We spent our first evening in the city exploring the Ocean Beach which is known for having the longest pier on the West Coast. The breathtaking view comes with a price, as in order to stay on the pier you have to endure the chilling winds. As I mentioned before, the weather did not exactly incline you to swim in the water. As such the only people who were enjoying the Pacific waves were the surfers. After spending a few hours on the Ocean beach which included grabbing a dinner and watching the sunset, we made our way back to the hotel to get some sleep and restore our energy reserves.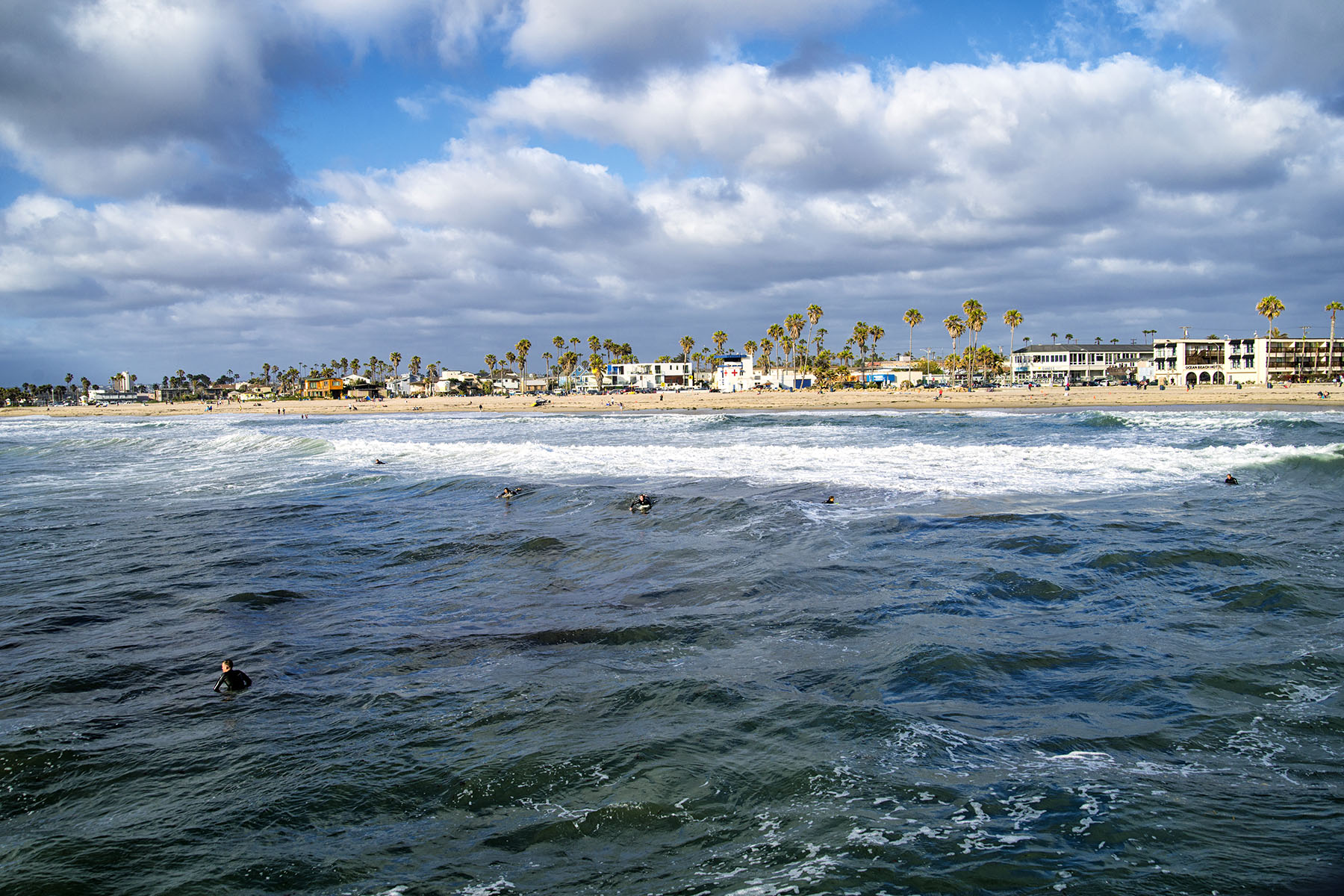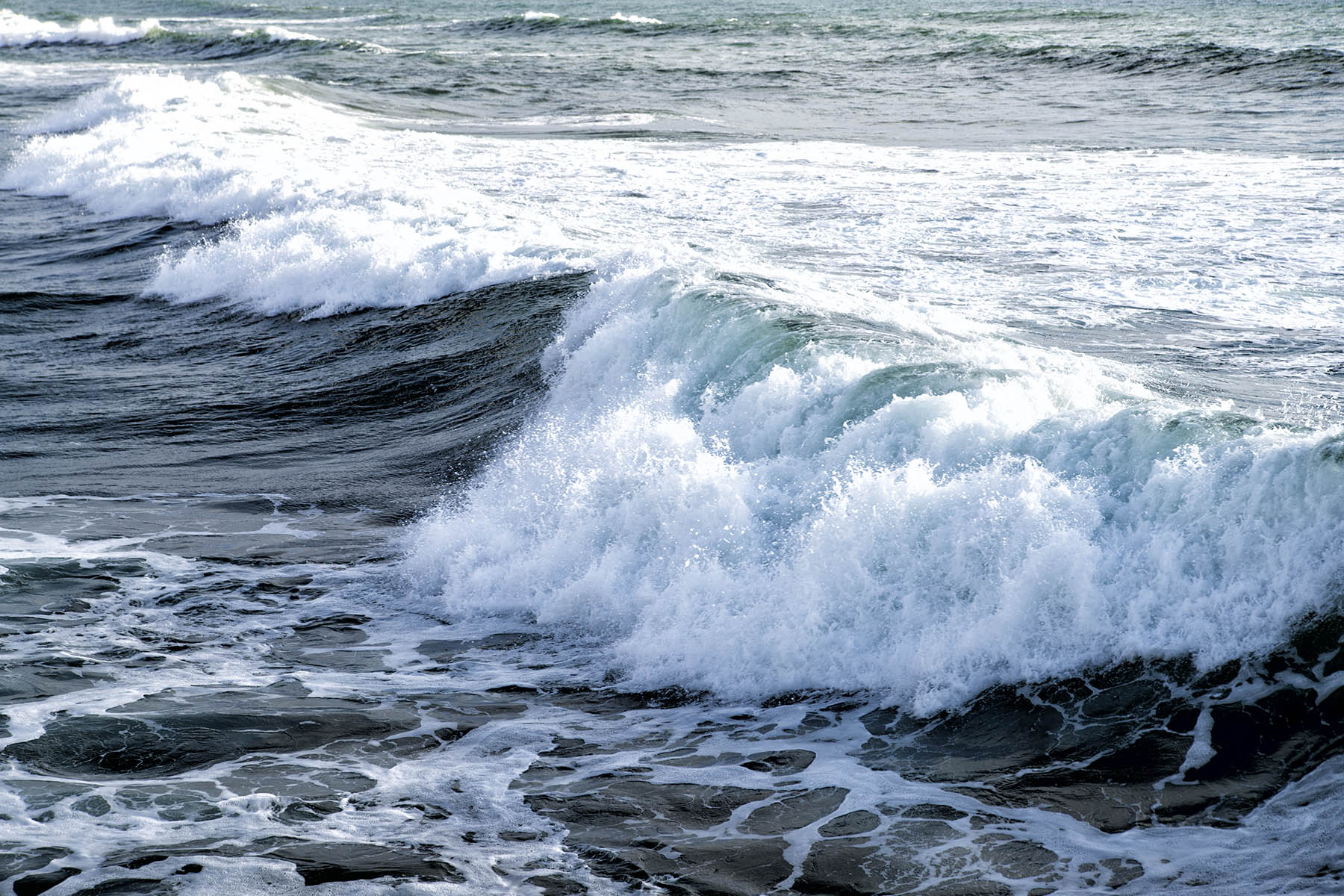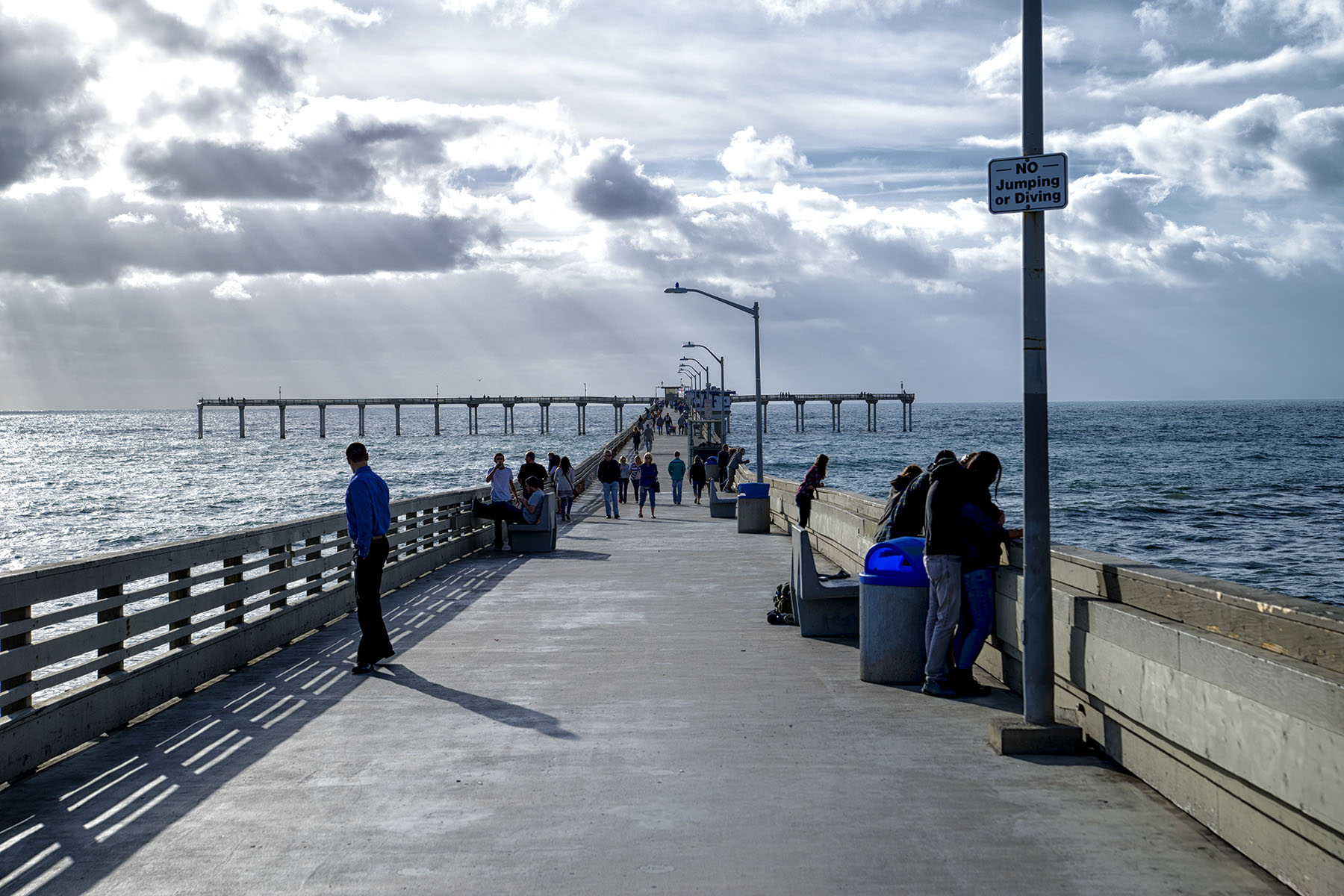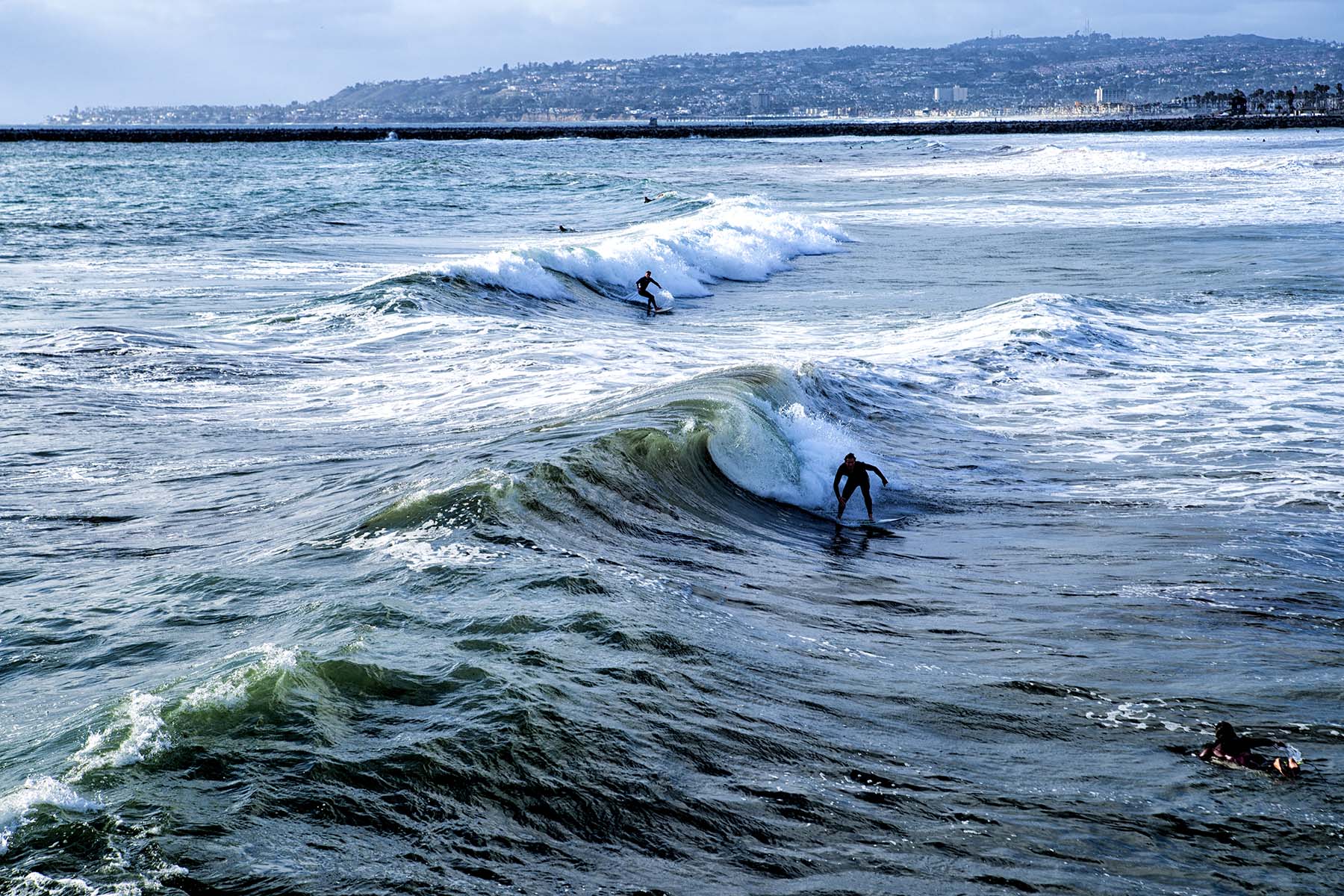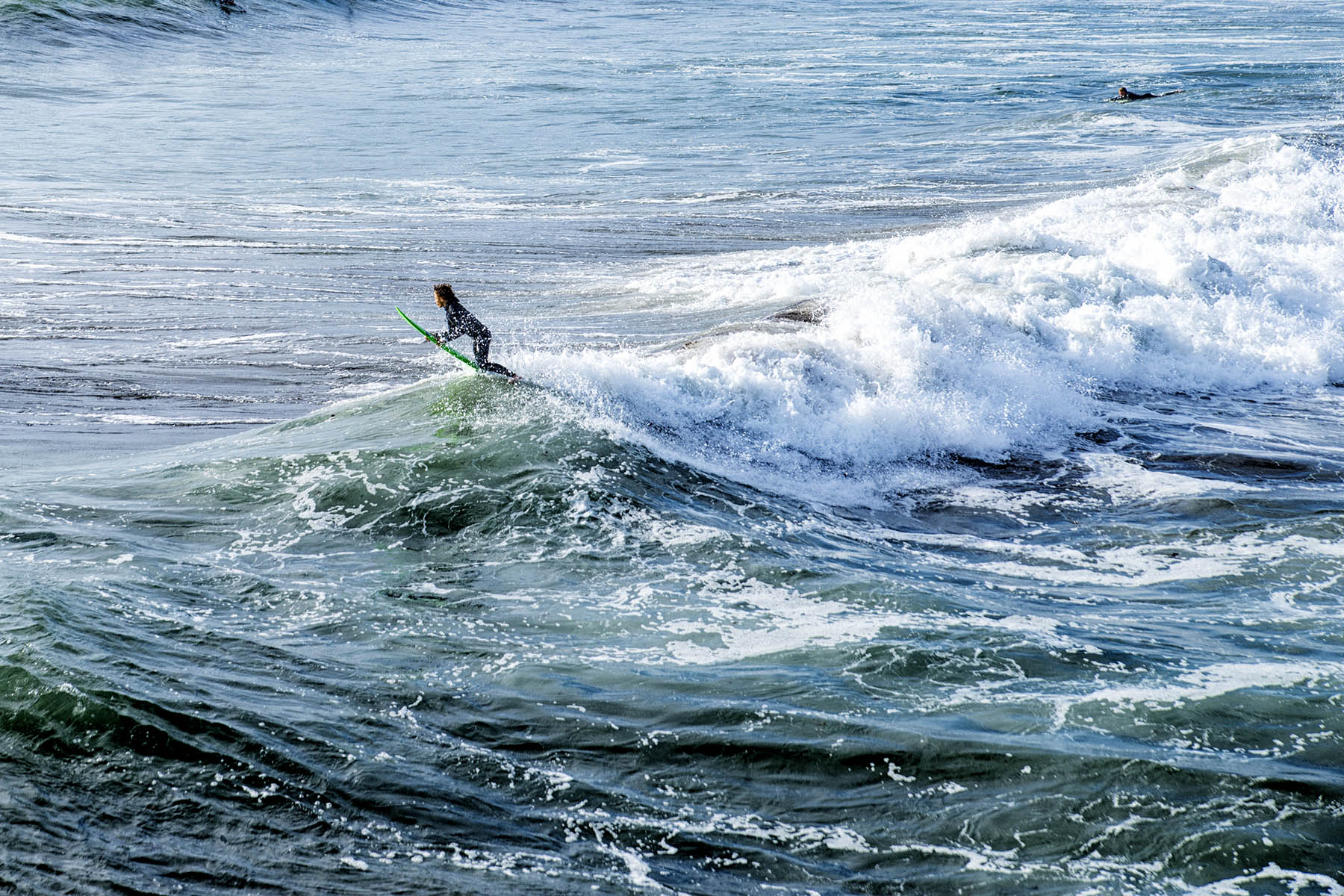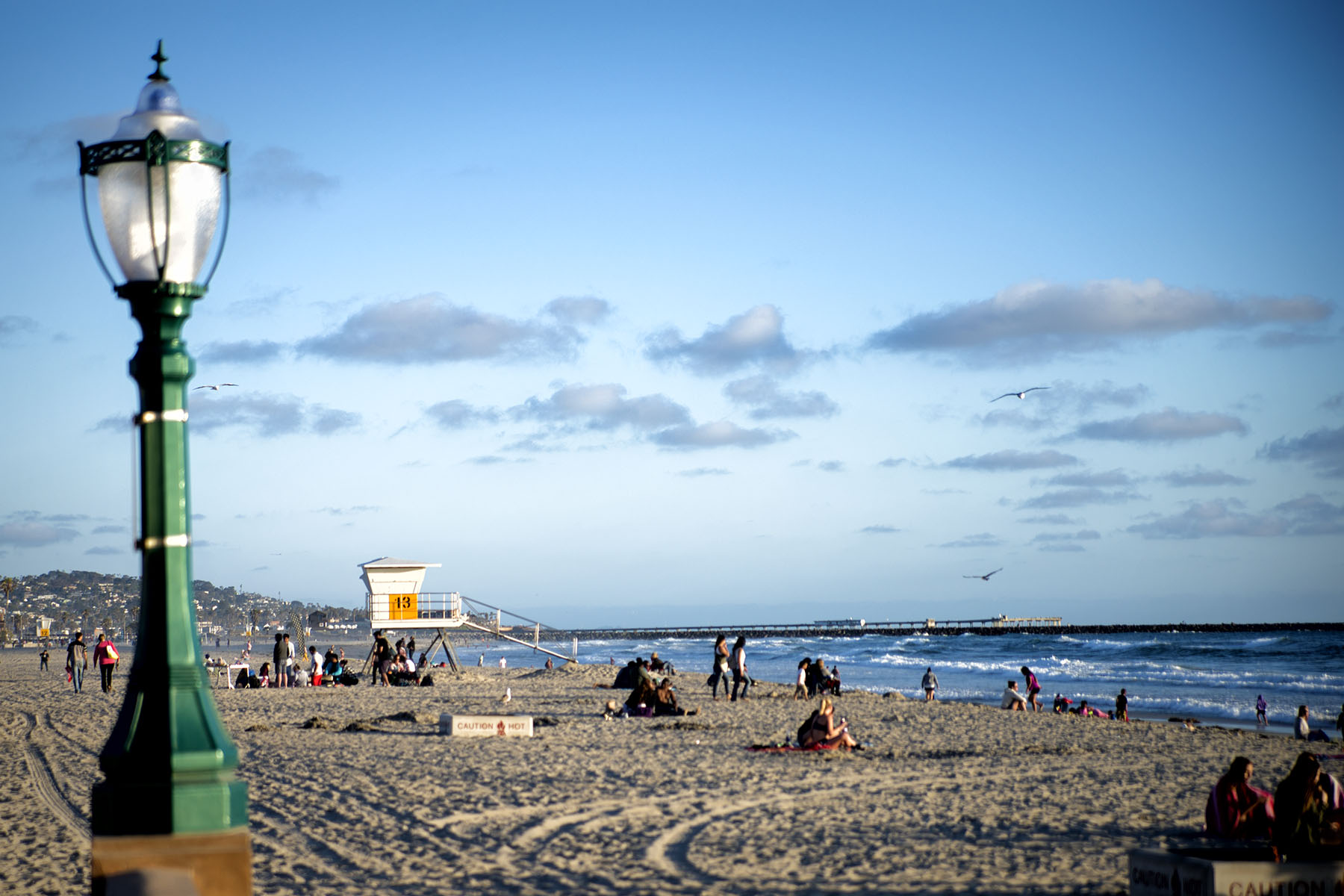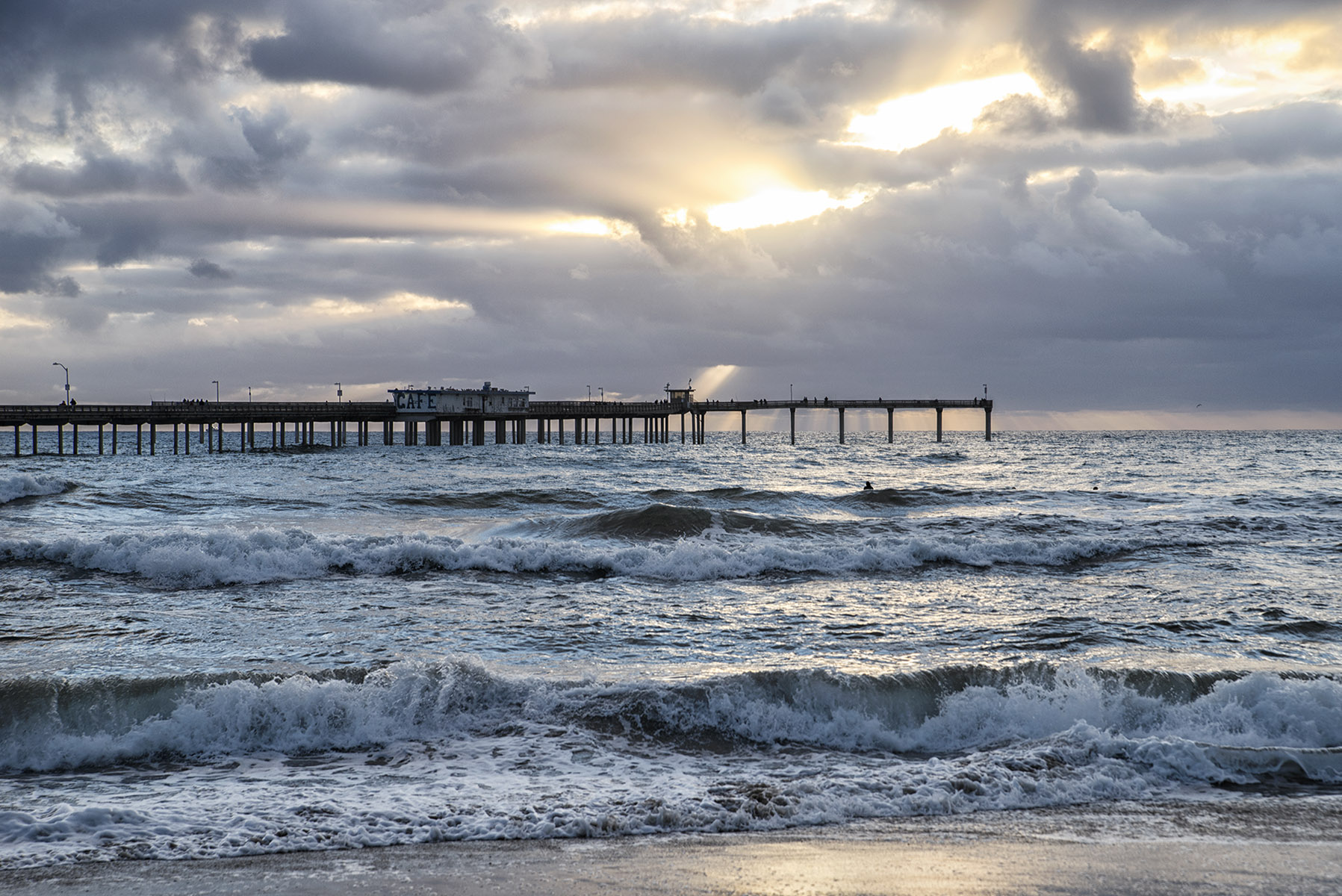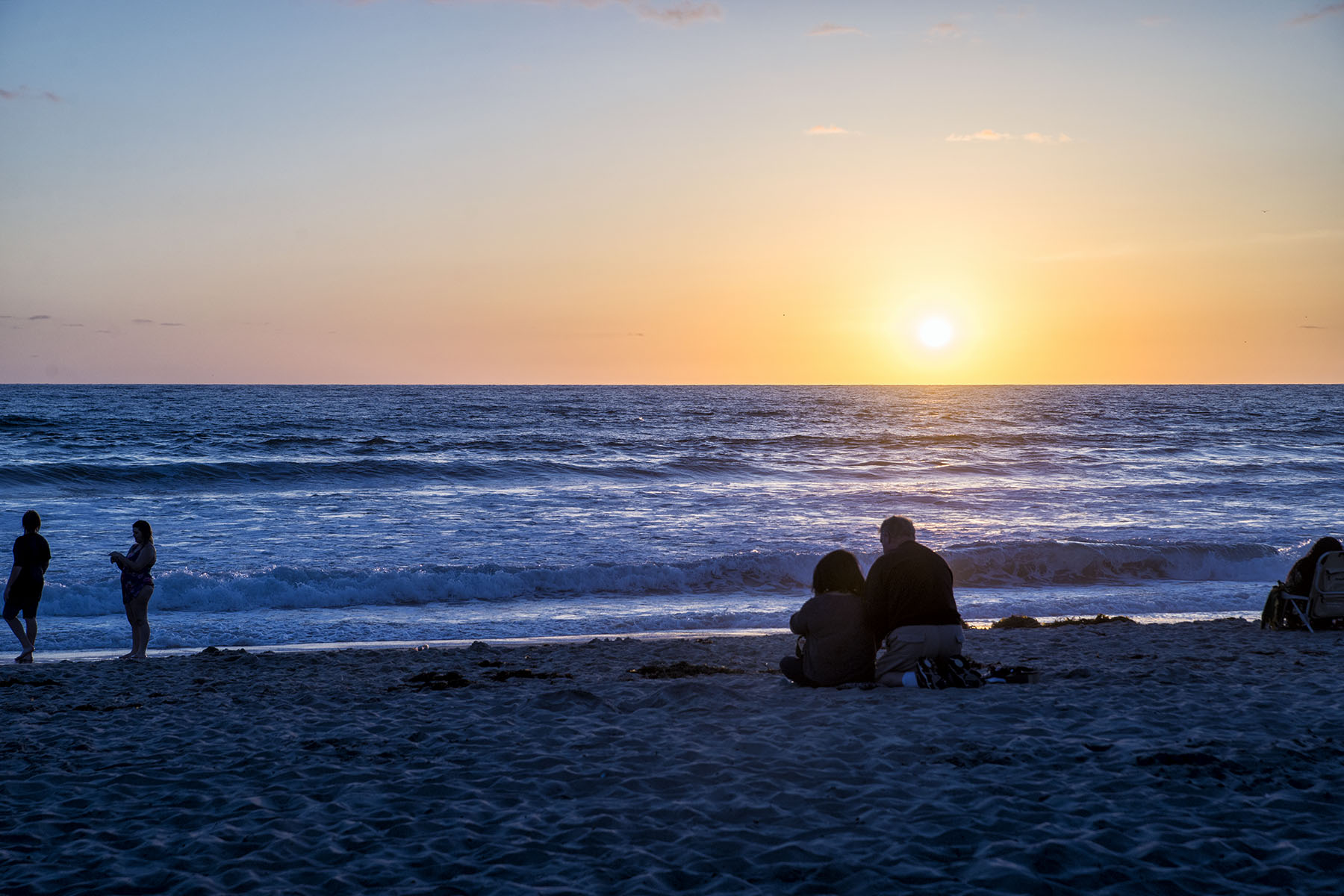 Our second day in San Diego started relatively early. Since we got the two day passes from Smart Destinations, we wanted to make sure that we get the most out of them. That meant we had to get up early and plan our day very carefully in order to visit as many attractions as we could. We began our sightseeing with a North Harbor cruise. It was the first time we were using our passes, so we did not know what to expect. We were picturing ourselves on an amateur fishing boat but much to our surprise the ship was very presentable with inside and outside decks. A word of advice to those who are planning on doing any kind of tours in San Diego: do the earliest tour available. Our 10AM tour was half empty with plenty of room to walk around the ship and take pictures. Later tours get flooded with tourists, most of them from China. We were surprised to see that many tourists from the Orient, but San Diego must be accustomed to it. All of the signs aboard the ship were in both English and Chinese. The cruise itself was very relaxing and informative. Our captain told us about the historical landmarks, the origin of the city and the history of the military base. I was not aware that San Diego is famous for having one of the biggest naval military bases in the United States. Most importantly, we learned the difference between seals and sea lions. If the animals you see in front of you lay next to each other and hug, they are sea lions. If they don't then they are seals! Besides the informational value received from this cruise, we also got to enjoy the scenic waterfront architecture and take pictures of the magnificent views.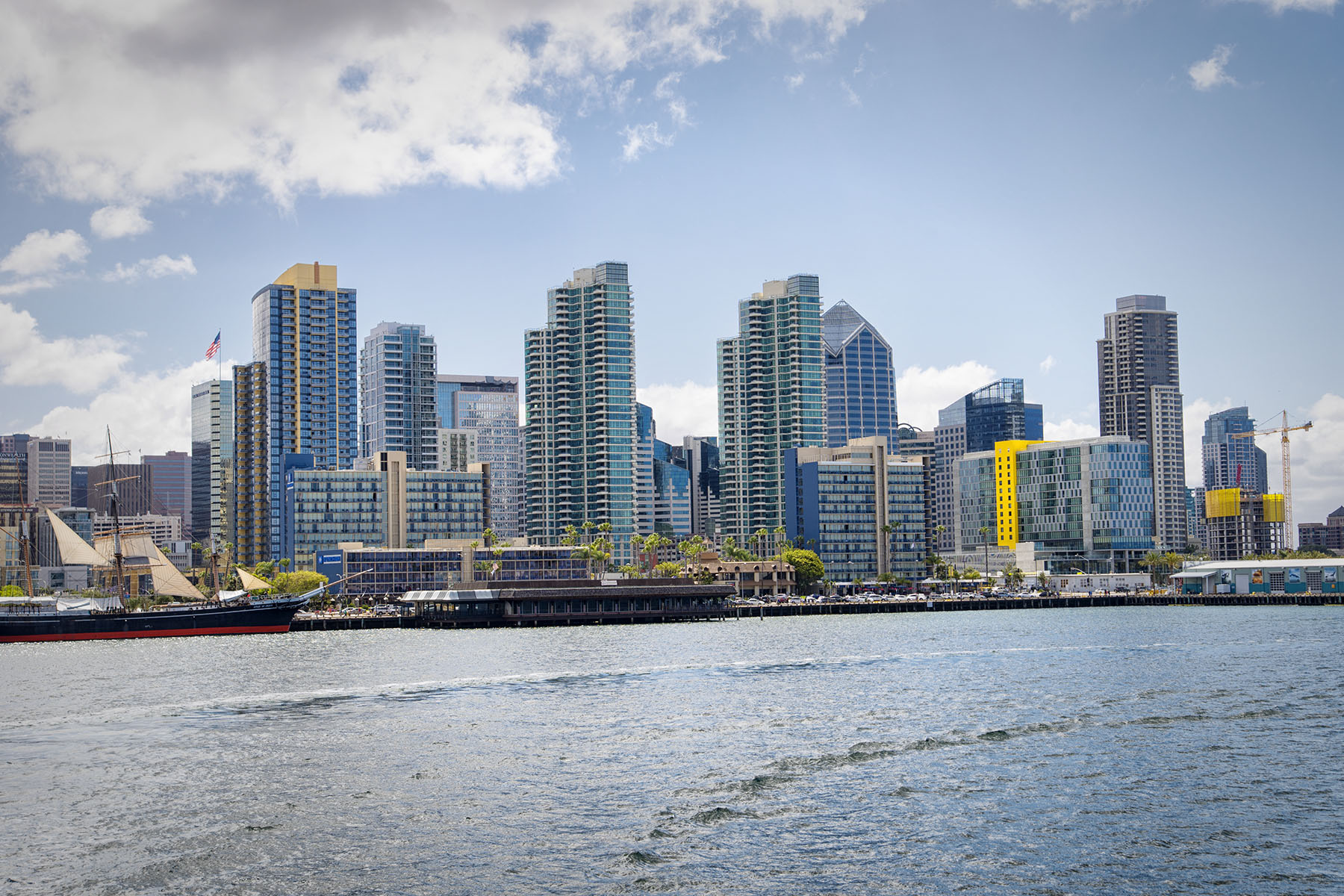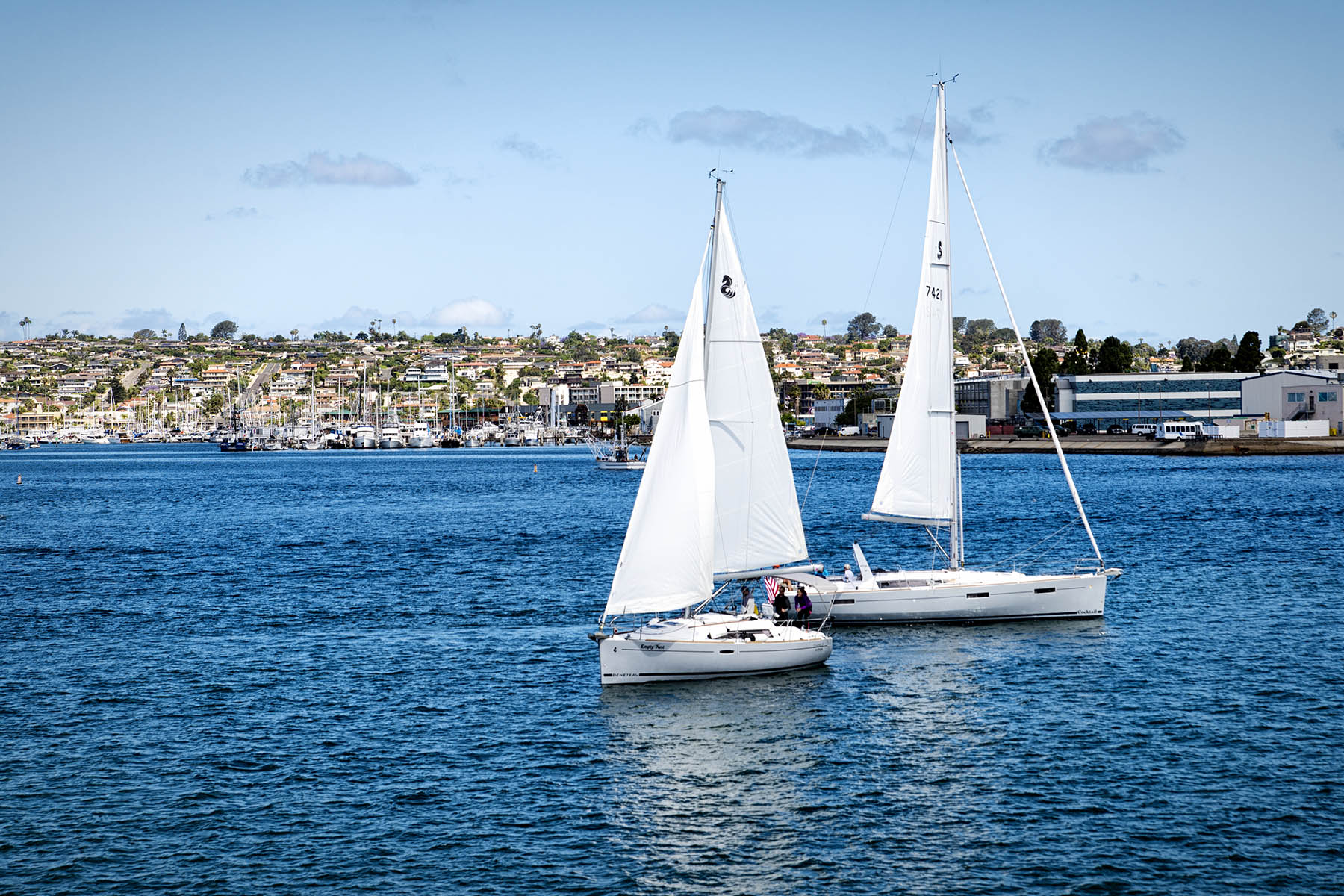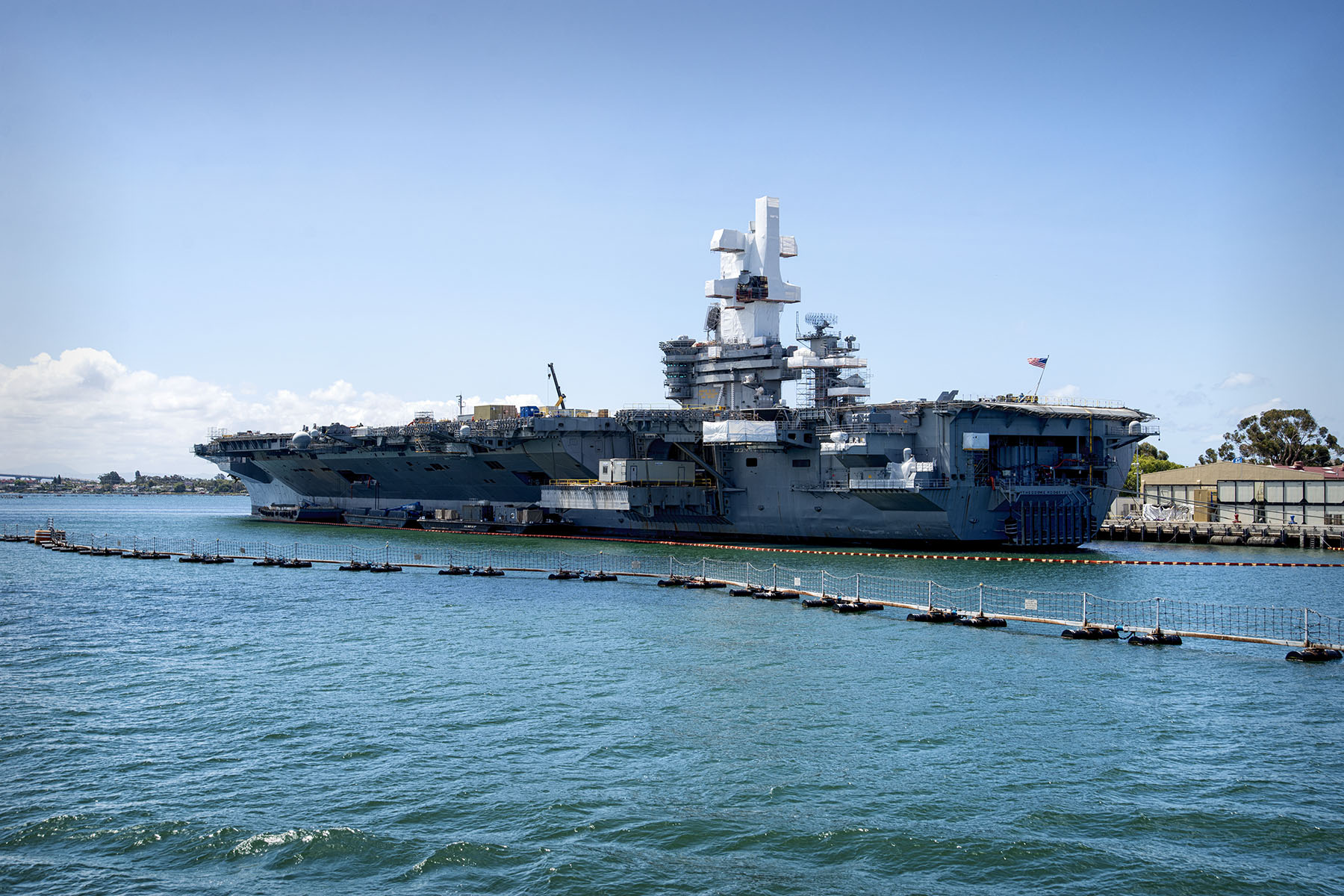 After we got done with the tour, we headed to the USS Midway Museum located right next to the place where we disembarked. USS Midway is a giant aircraft carrier which used to be an active battleship during World War II. The USS Midway Museum aircraft carrier is 972 feet long and weighs 74,000 tons. From 1945 to 1992 it was America's longest aircraft carrier. It took about 225,000 sailors to service this ship. Since 2004 the carrier is used as a World War II museum with aircrafts of different eras parked on its runway. I must say that USS Midway is impressive both on the outside and on the inside. We started our tour of the USS Midway by exploring the living quarters and walking through the inside of the ship. The living conditions were rather rough especially for the lower ranked sailors. The bunk beds had three levels with the lower one being almost at the ground level. The sailors would spend their free time playing cards while sitting on the floor as there was no room for chairs and tables in the living quarters. The officers on the other hand had a slightly better set up. They were given bunk beds with only two levels which allowed for more room. One thing i noticed during the tour is that Navy is not for tall people. I was half bent the entire time we were walking through the ship as I risked hitting my head on all the pipes which ran across the ceiling. So naval forces are definitely not my calling.
After learning more about the lifestyle of sailors, we made our way to the upper deck of USS Midway which was full of various aircrafts and helicopters of different eras. One of the great things that this museum had to offer were the presentation by actual navy officers of the past. These veterans were stationed across the carrier and all of them were responsible for talking about a certain aspect of sailor lives. From boarding the cargo on the ship to landing an aircraft on the carrier, these veterans would describe the process and take any questions from the crowd.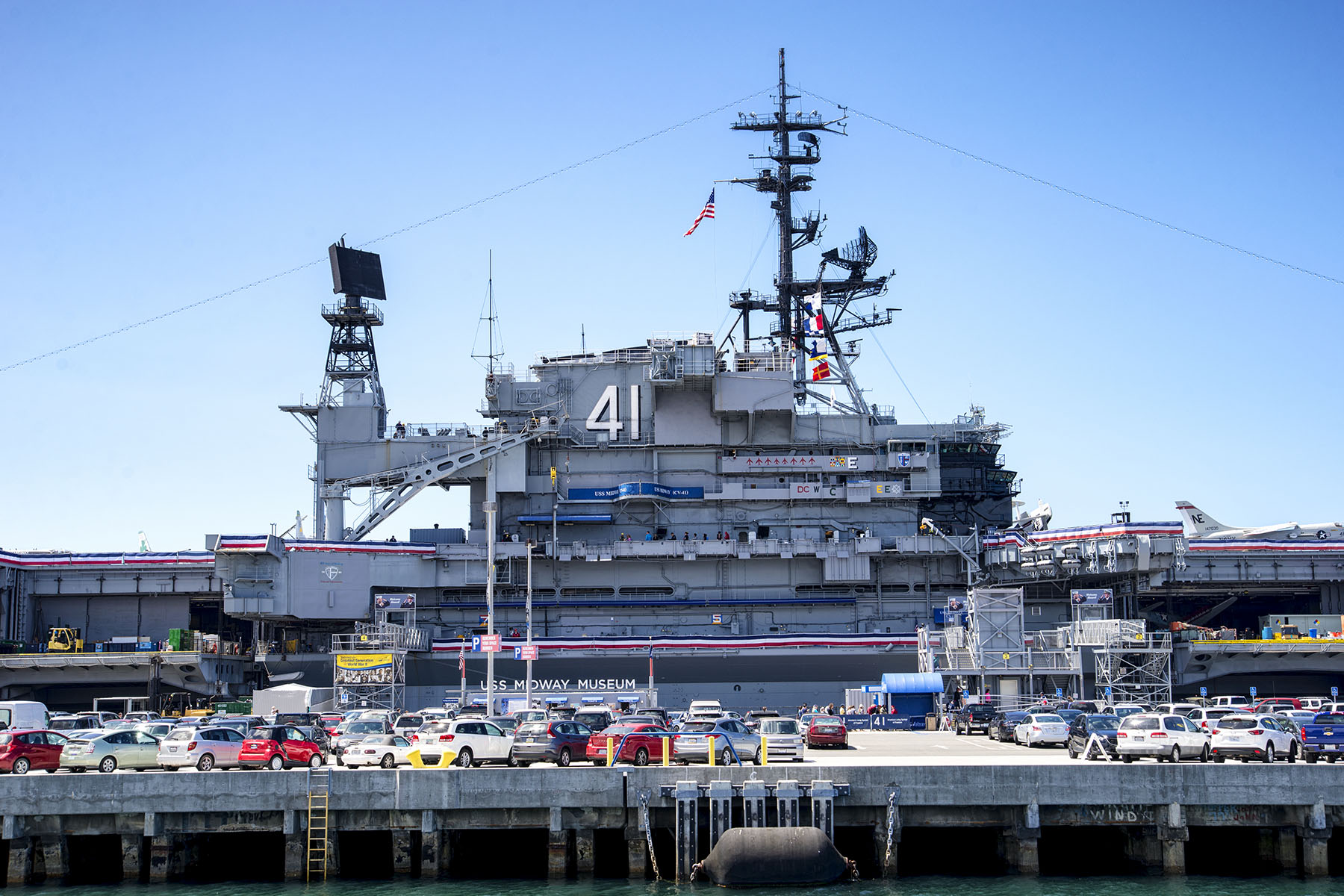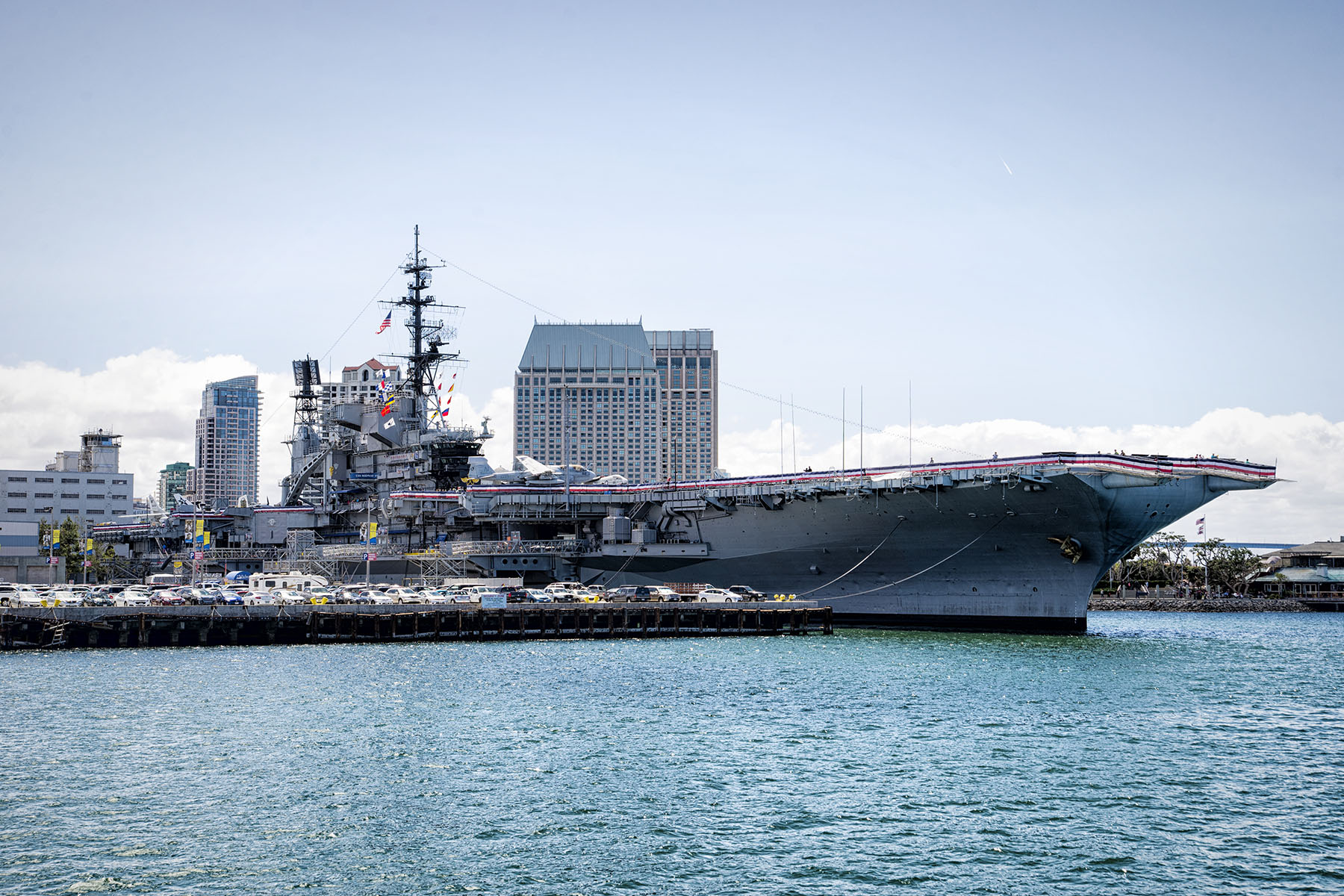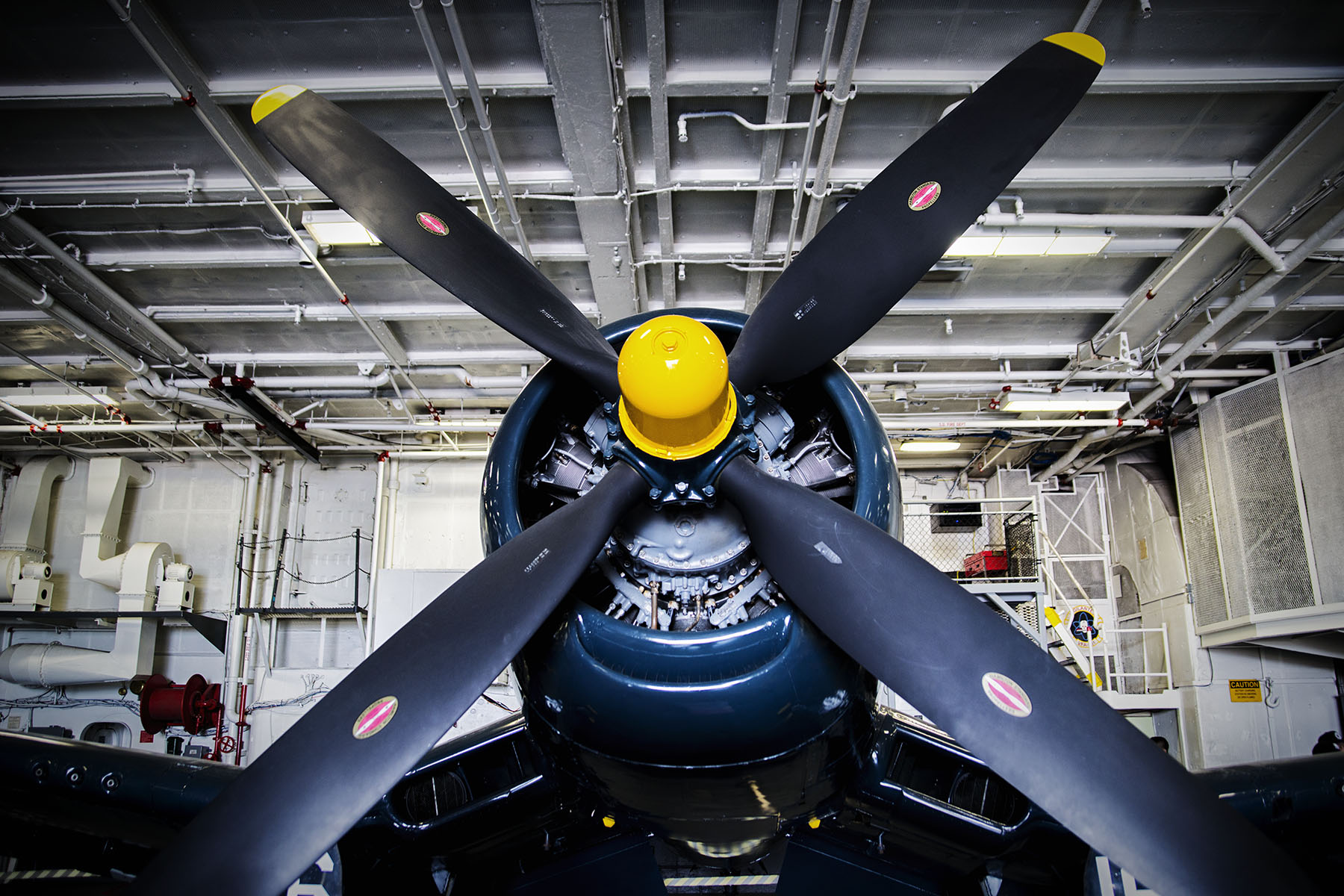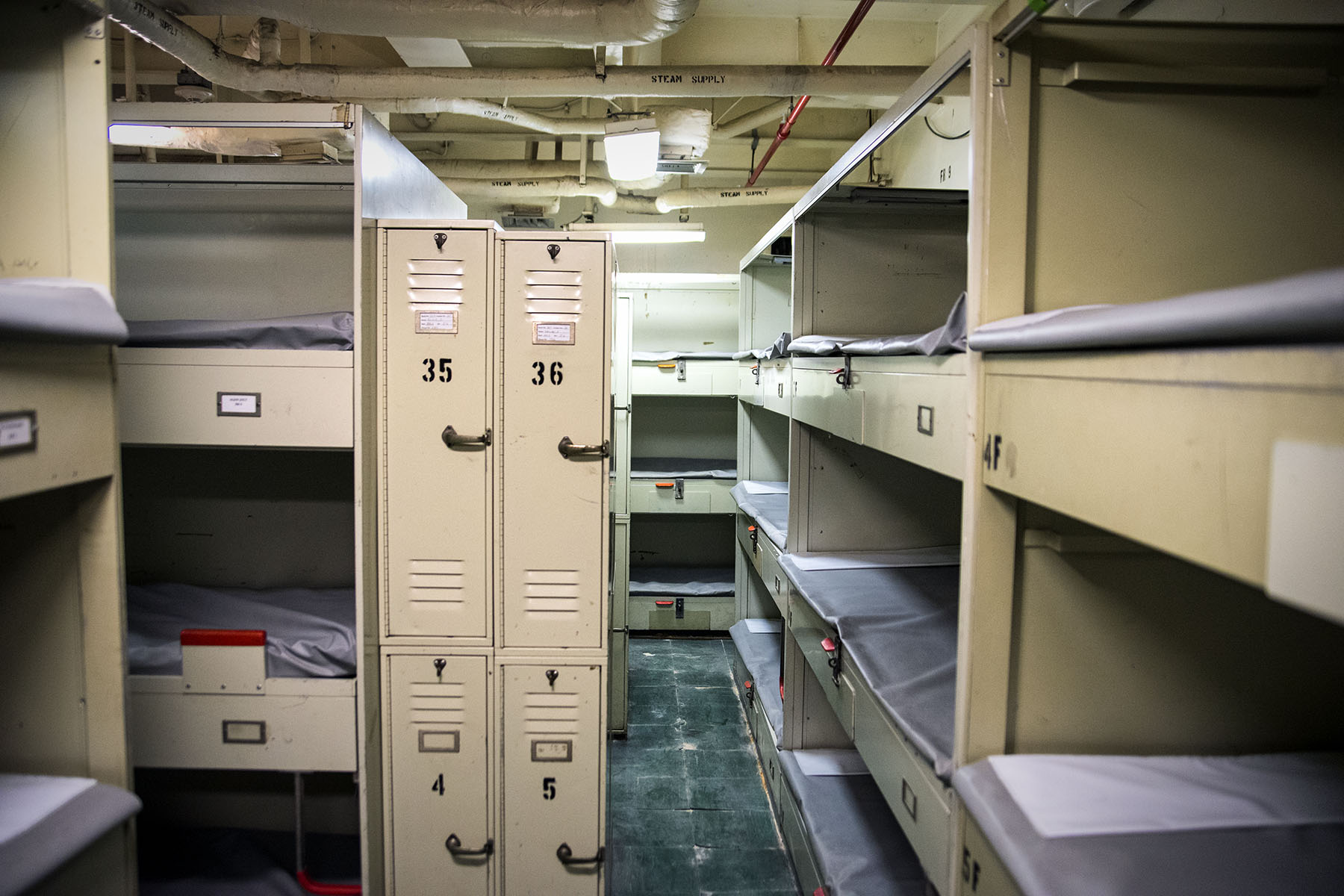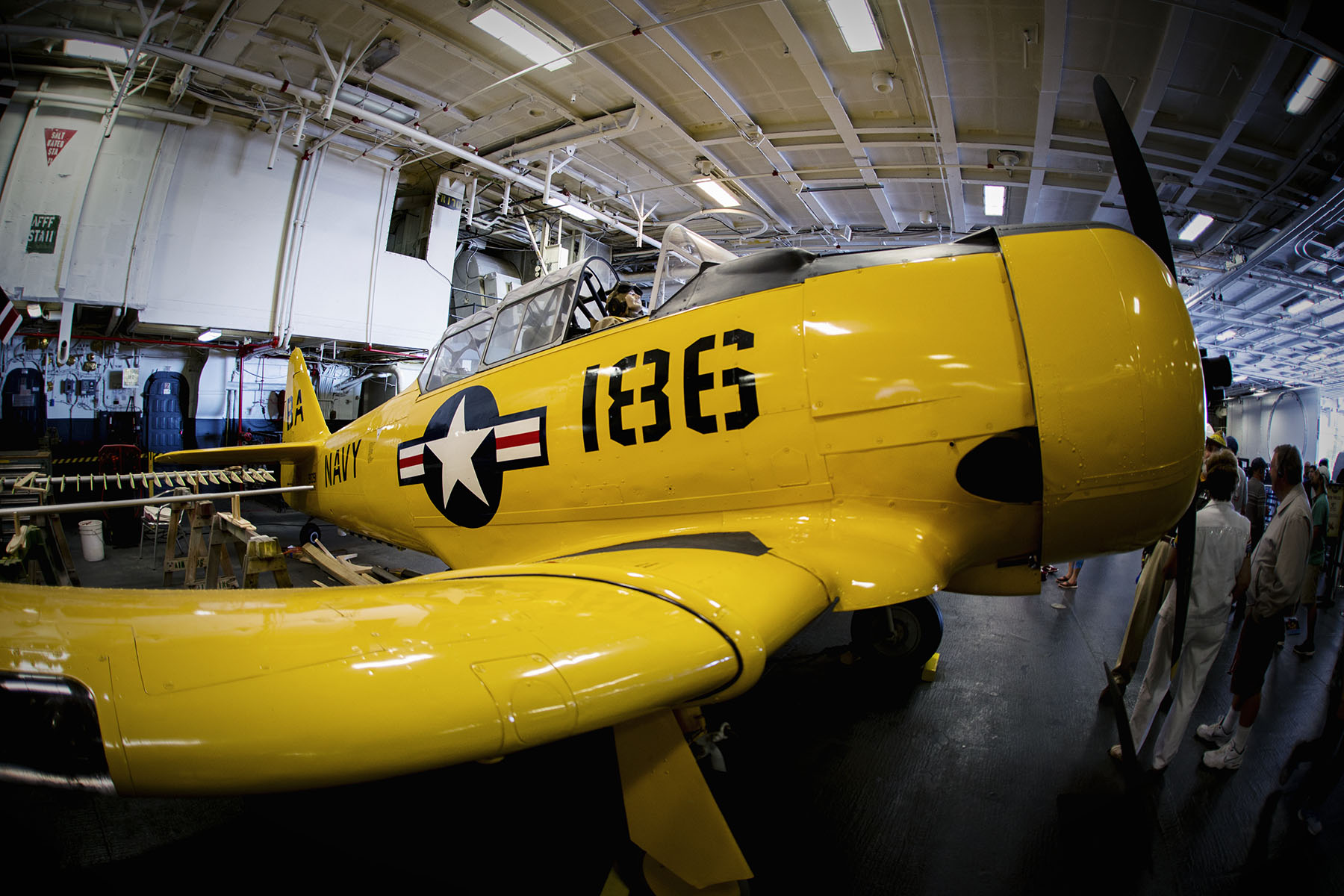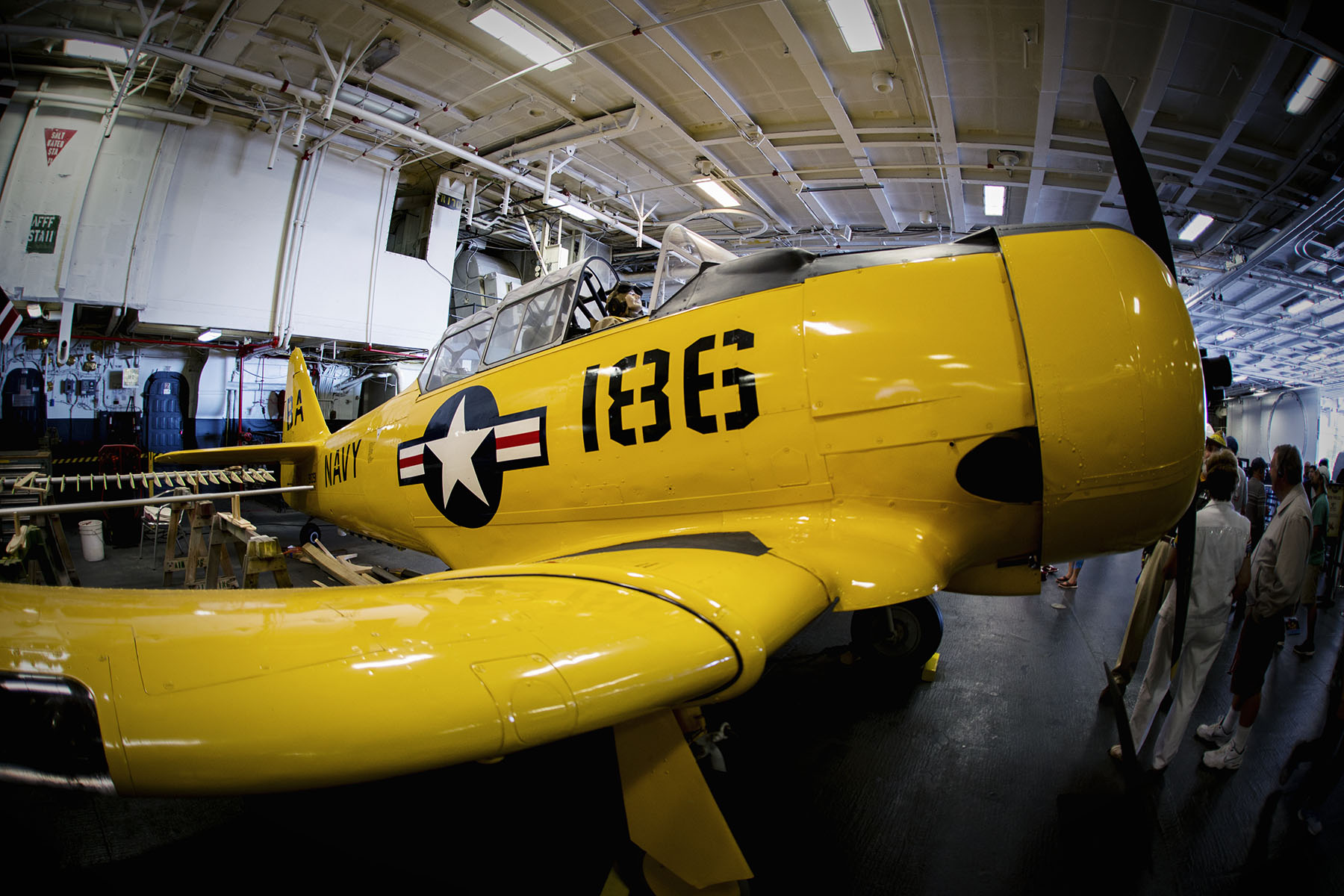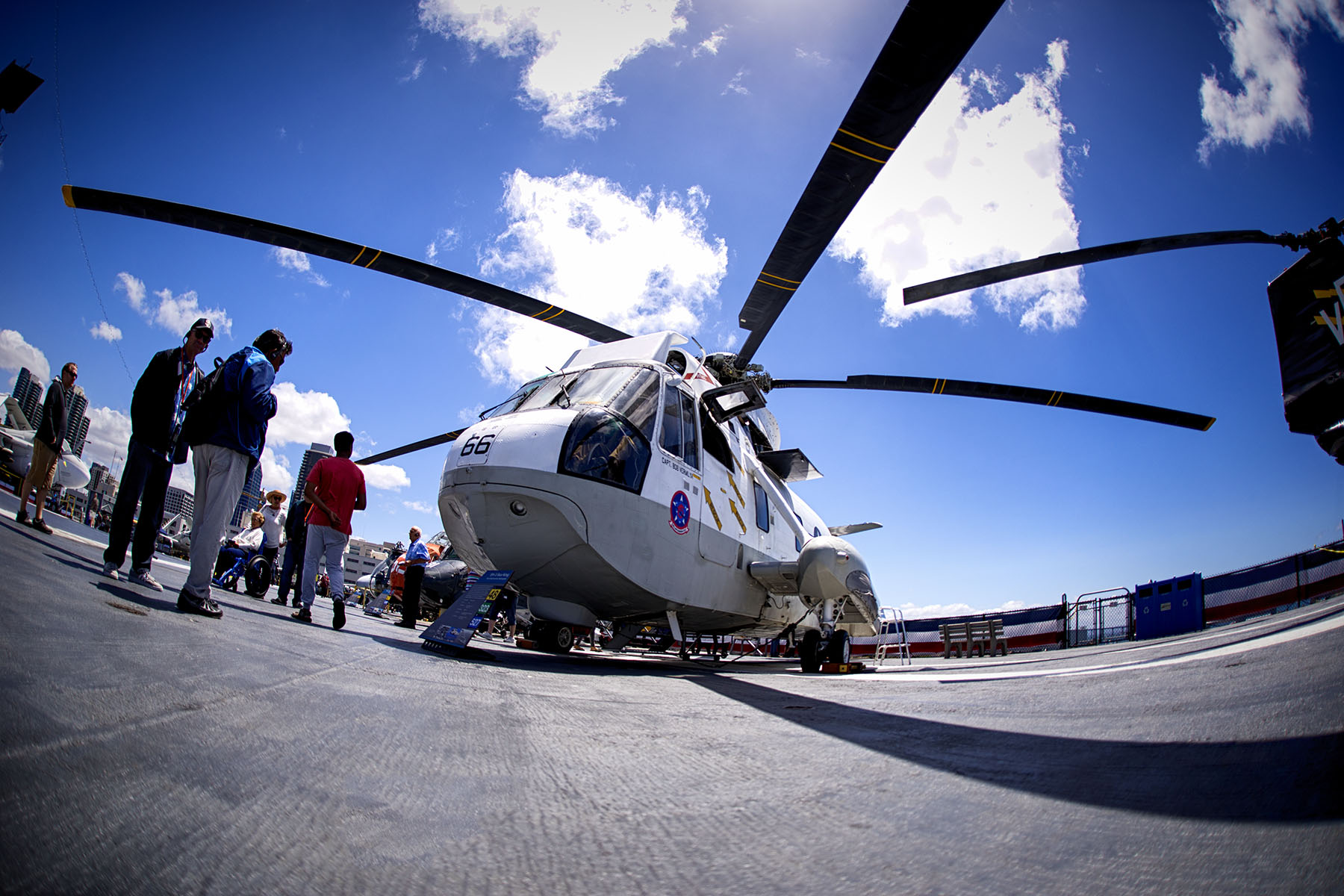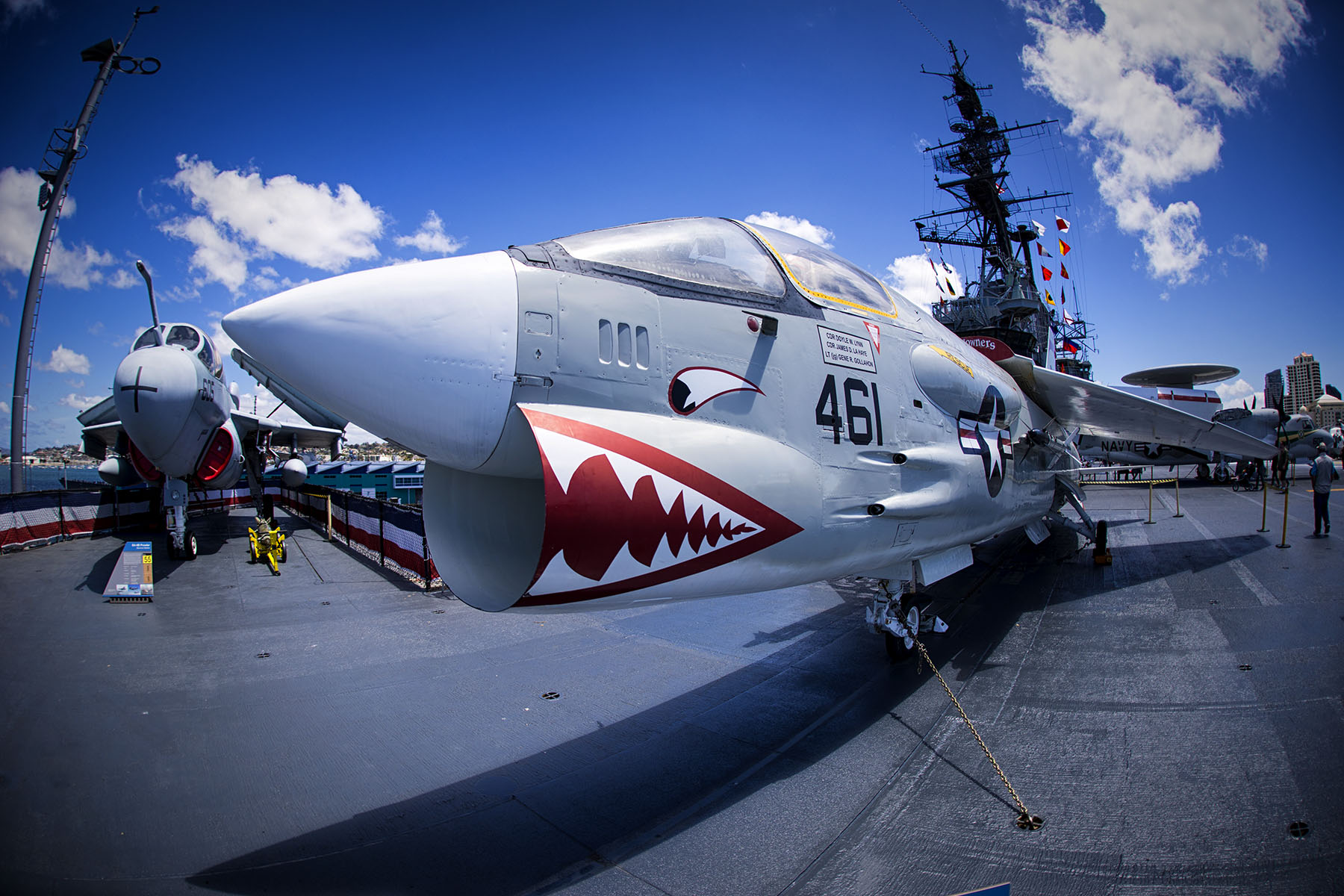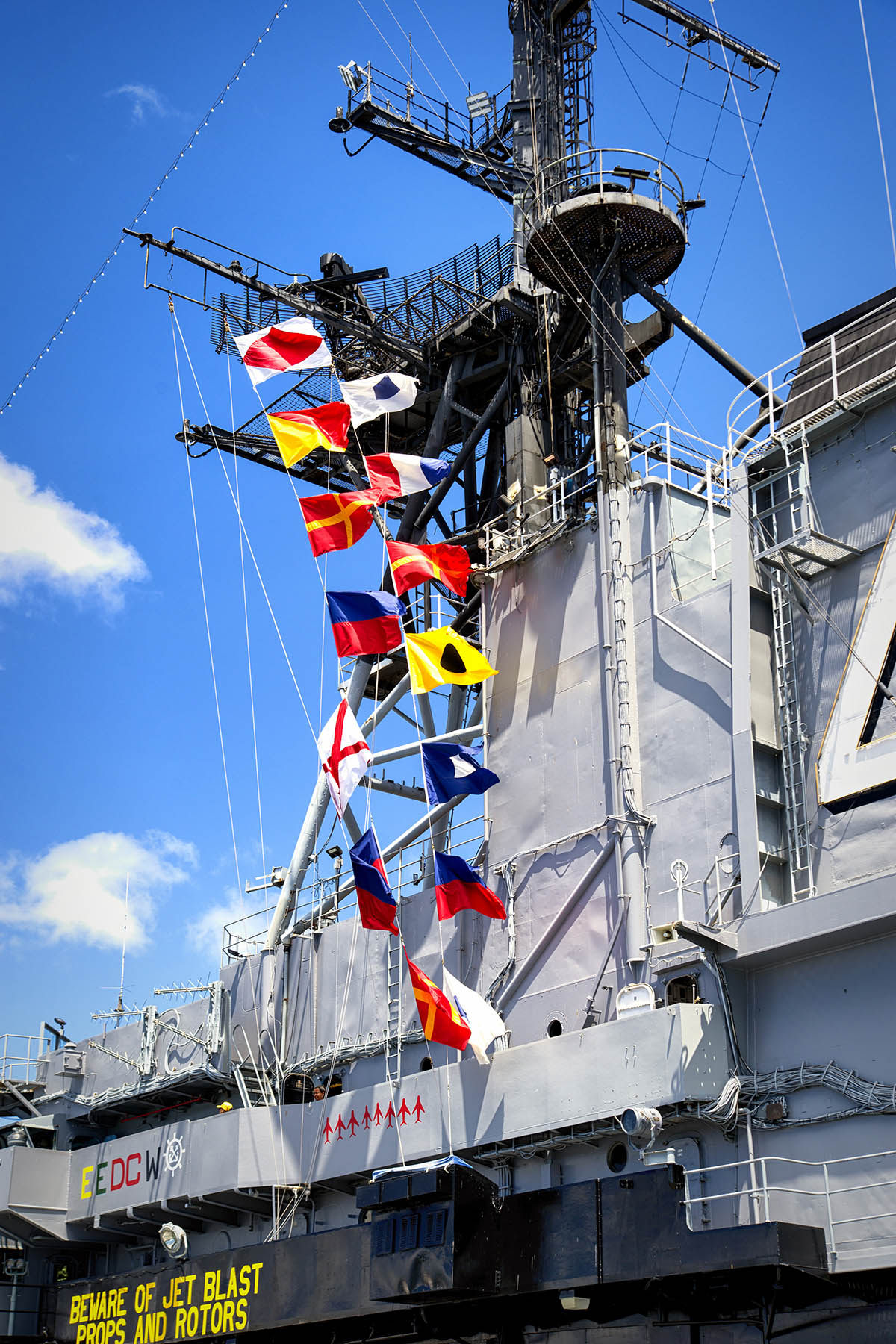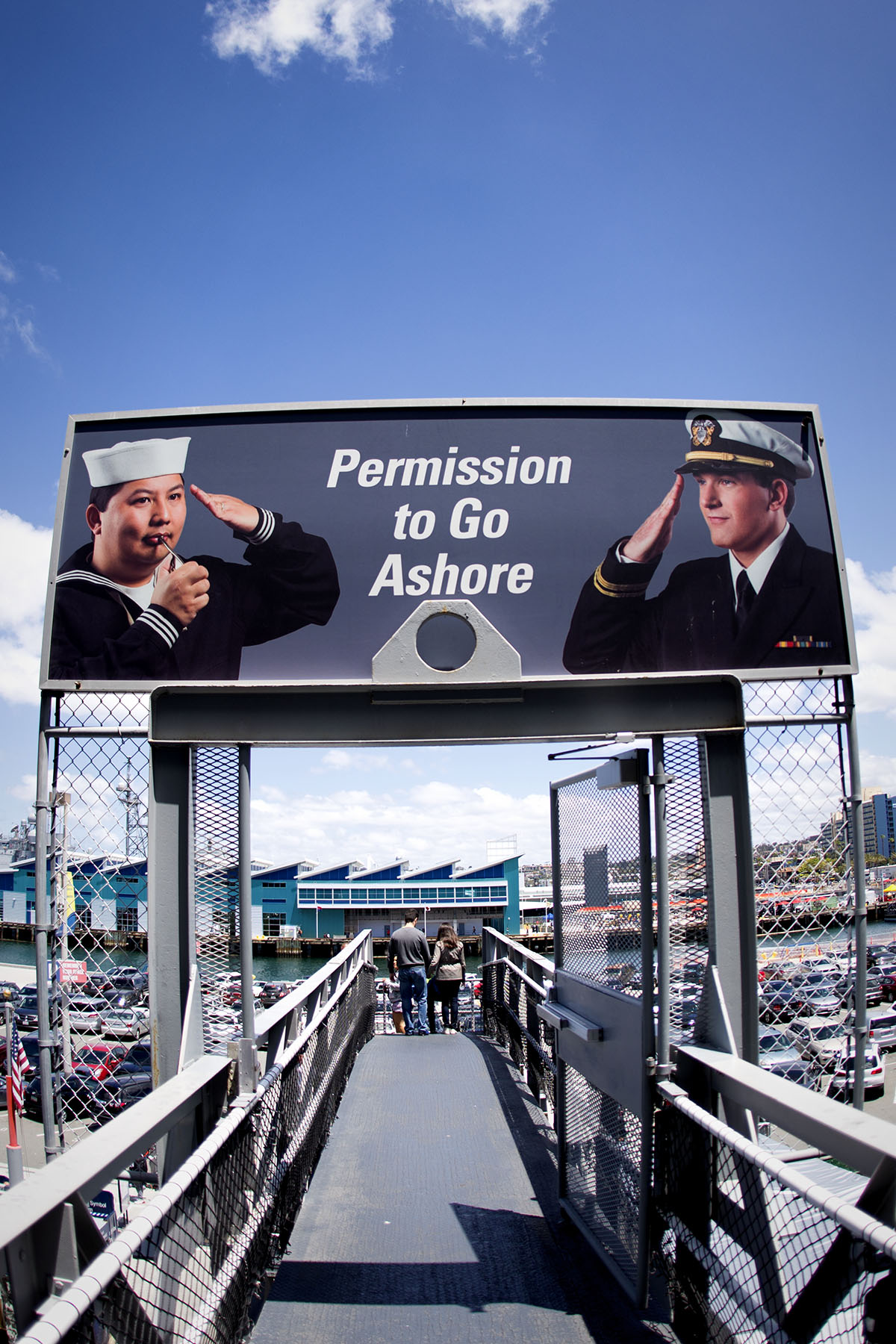 When we finished our tour of the USS Midway Museum we decided to pay a visit to the Japanese friendship garden. We have never heard of this place but it was one of the attractions included in our passes so we figured it was worth a shot. This garden is called a "friendship garden" because it was created as a gesture of friendship between the U.S. and Japan. The garden exhibits numerous relaxing and calming features like a sand and stone gardens or a koi pond featuring incredibly colorful fish. We did not regret going to the Japanese garden as it was a nice change of pace for us. We were able to relax our bodies and souls and enjoy the scenery it had to offer.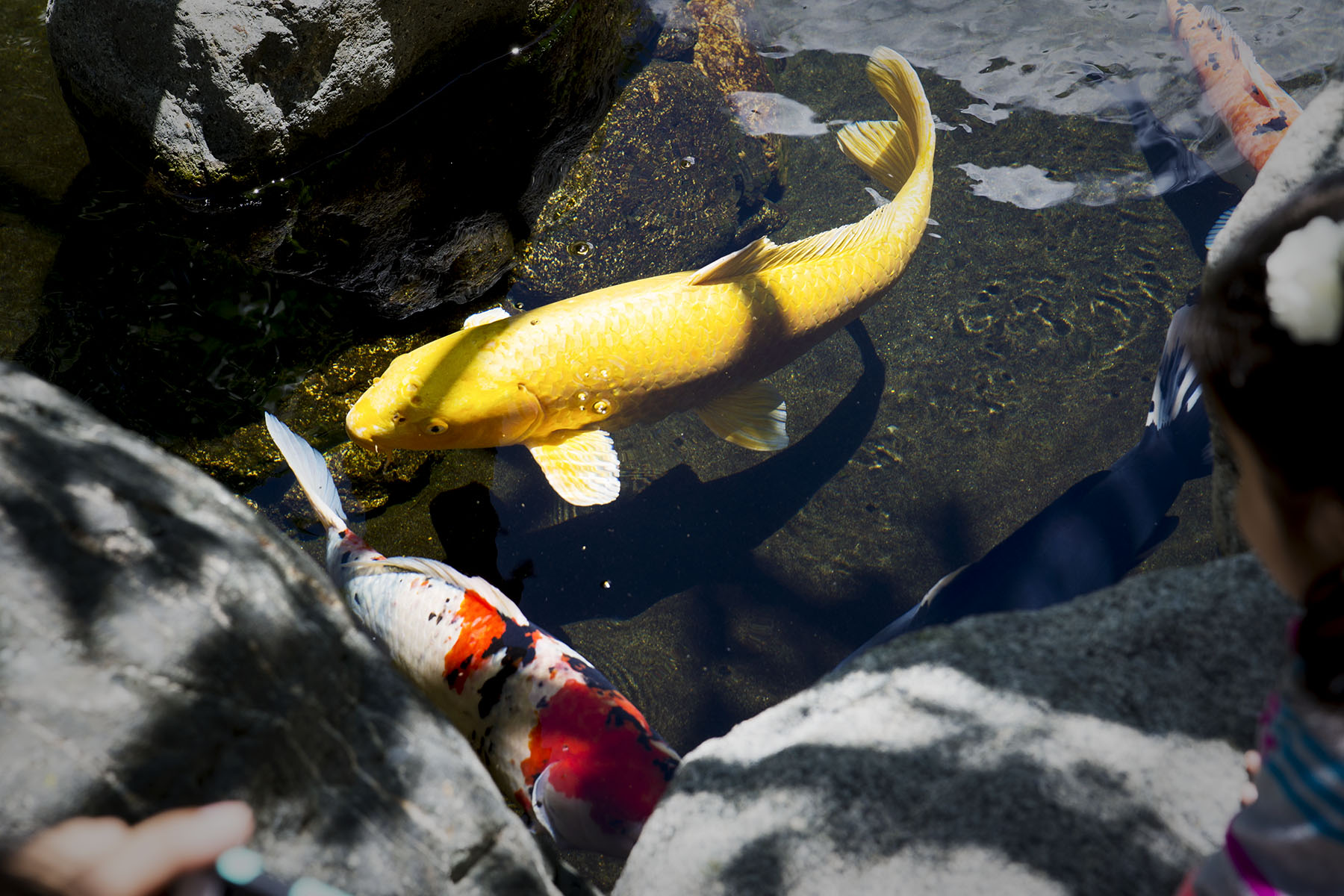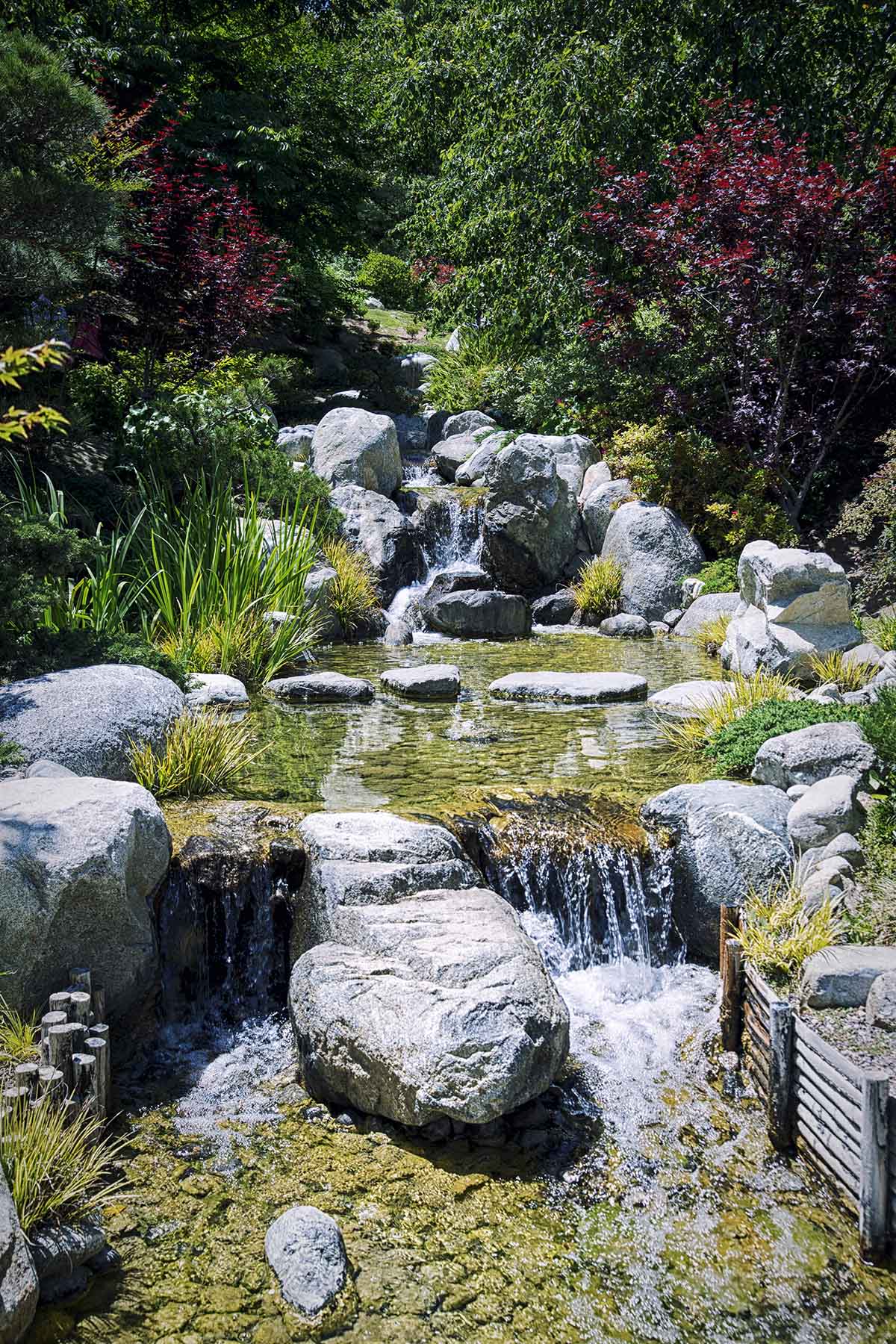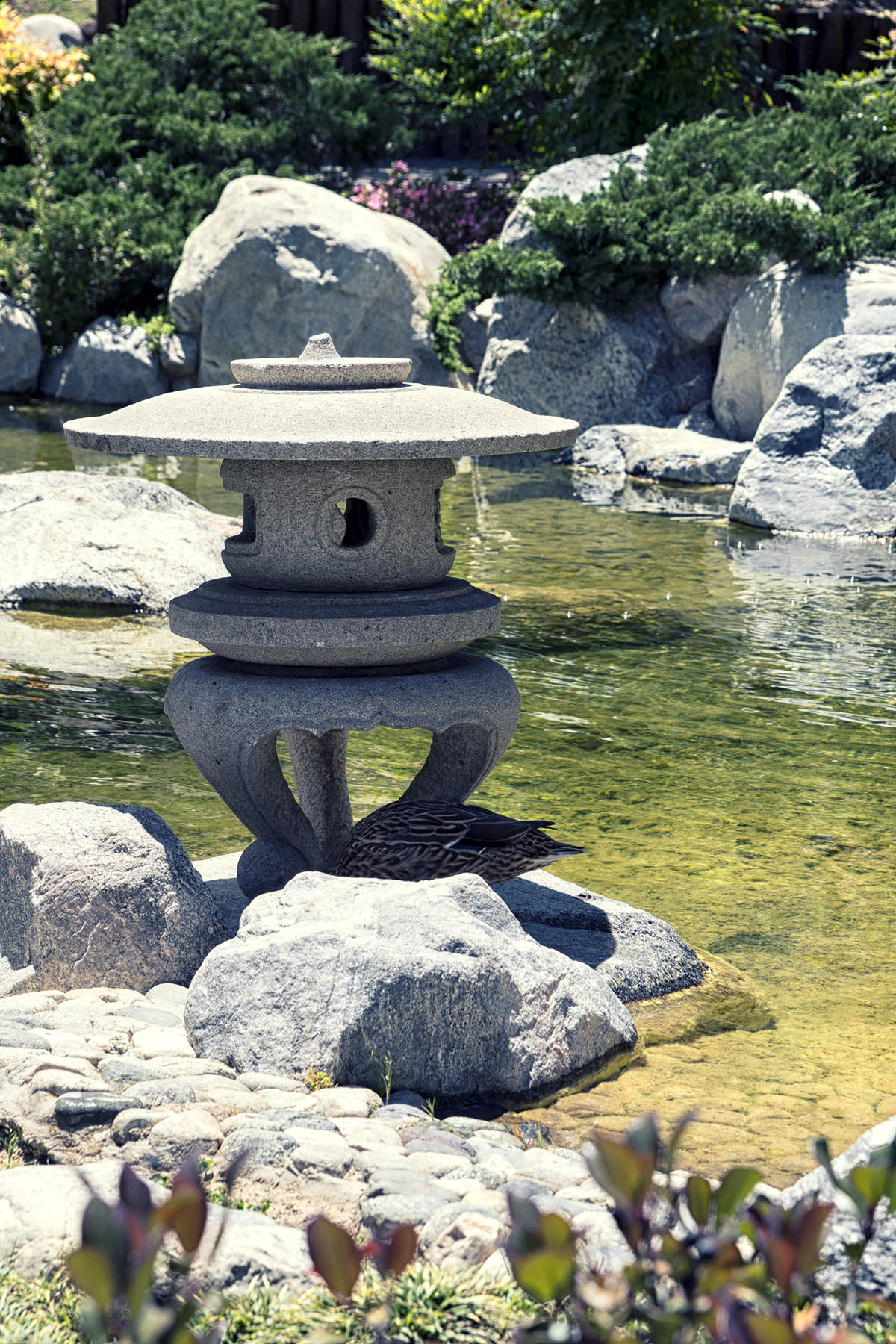 Japanese friendship garden is located in Balboa Park which is one of the most popular destinations of San Diego. Balboa Park is the nation's largest urban cultural park and is home to dozens of museums and architectural landmarks of San Diego. To be honest, however, the museums were not at all impressive. We visited the Museum of Photographic Arts and San Diego Natural History Museum and we were not impressed. We only visited these museums as they were included with our passes, otherwise I don't believe there is anything in these museums worth seeing. But it doesn't mean that you should not visit the Balboa Park. The park itself is charming and the architecture style reminded me of Spain. Even though I have never been to Spain, this is exactly how i picture it! Balboa Park is a definite must see place of San Diego and I hope you find it as magnificent as I did.
Oh, and by the way, the San Diego Zoo is located in Balboa Park as well so you could kill two birds with one stone as you will get to see both of the city's attractions (click here for my recap of the zoo and safari park). Another park that we got to visit during our stay in San Diego is the Legoland, but that will be covered in our next post. Stay tuned!