Today I will tell you about my trip to Costa Rica, an exotic country located in Central America. When you hear the name of this country and its location you immediately imagine something with a unique culture, nature and wildlife. And I can confidently say that it is true. The nature and wildlife of Costa-Rica is something that you would not easily find in many other places.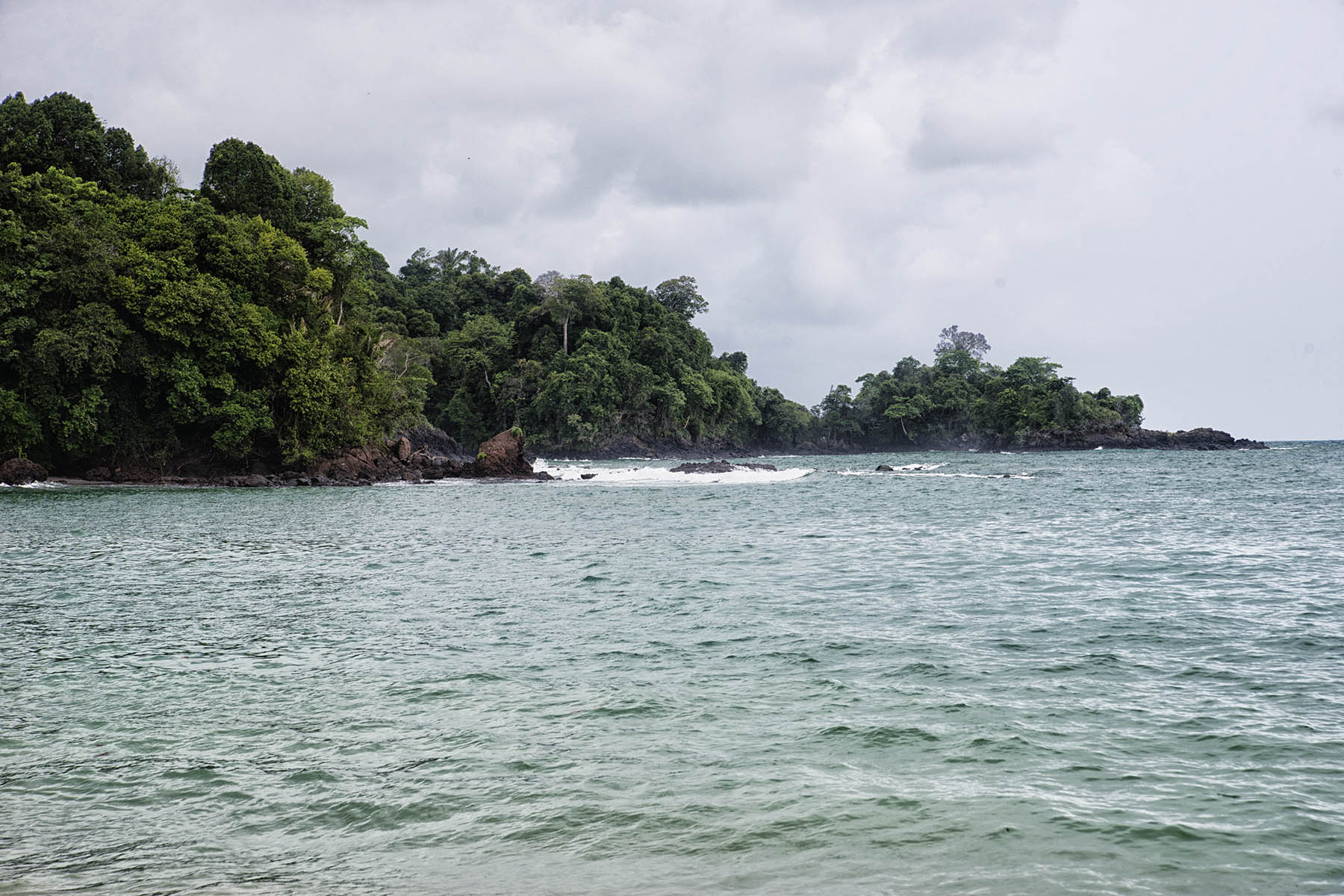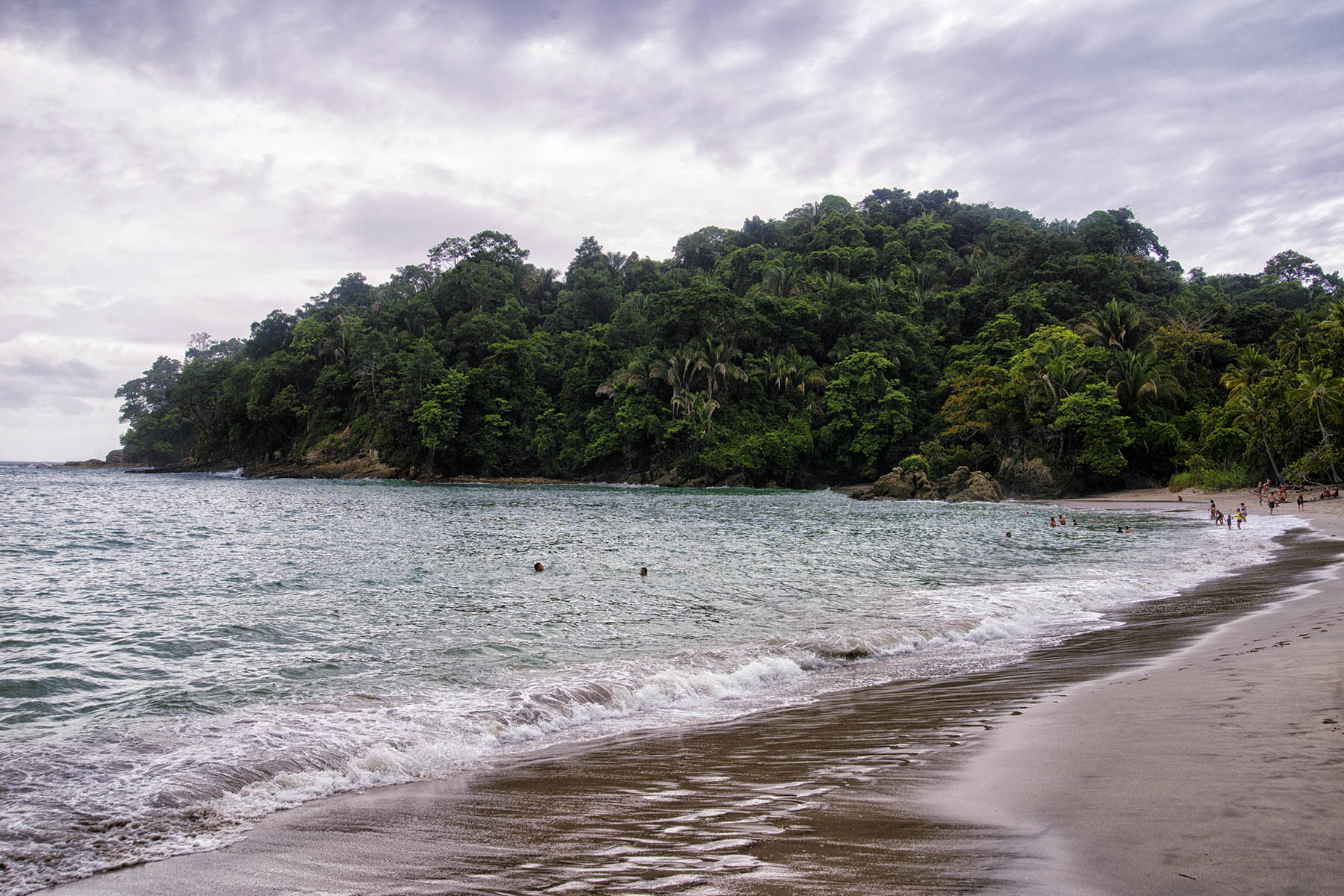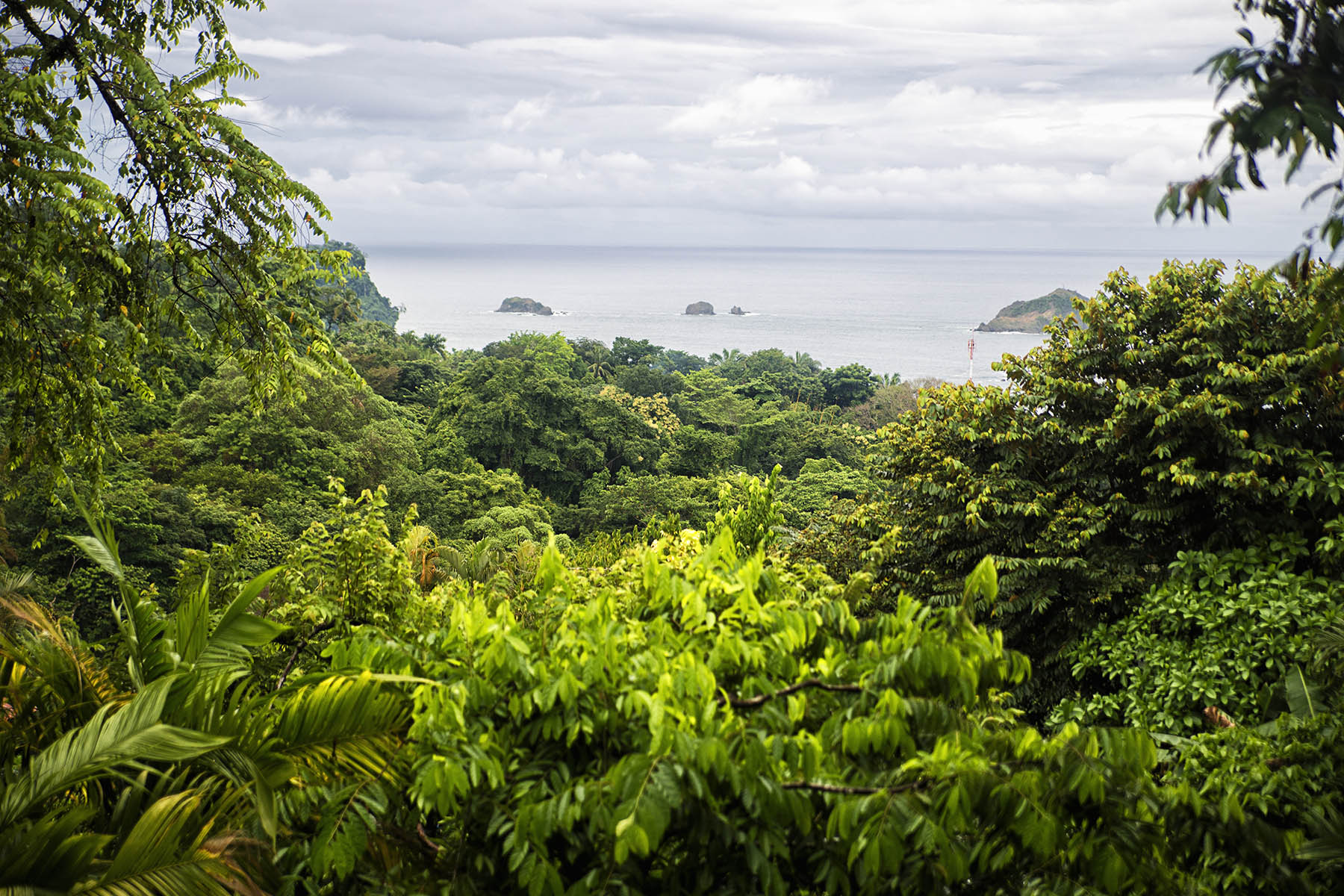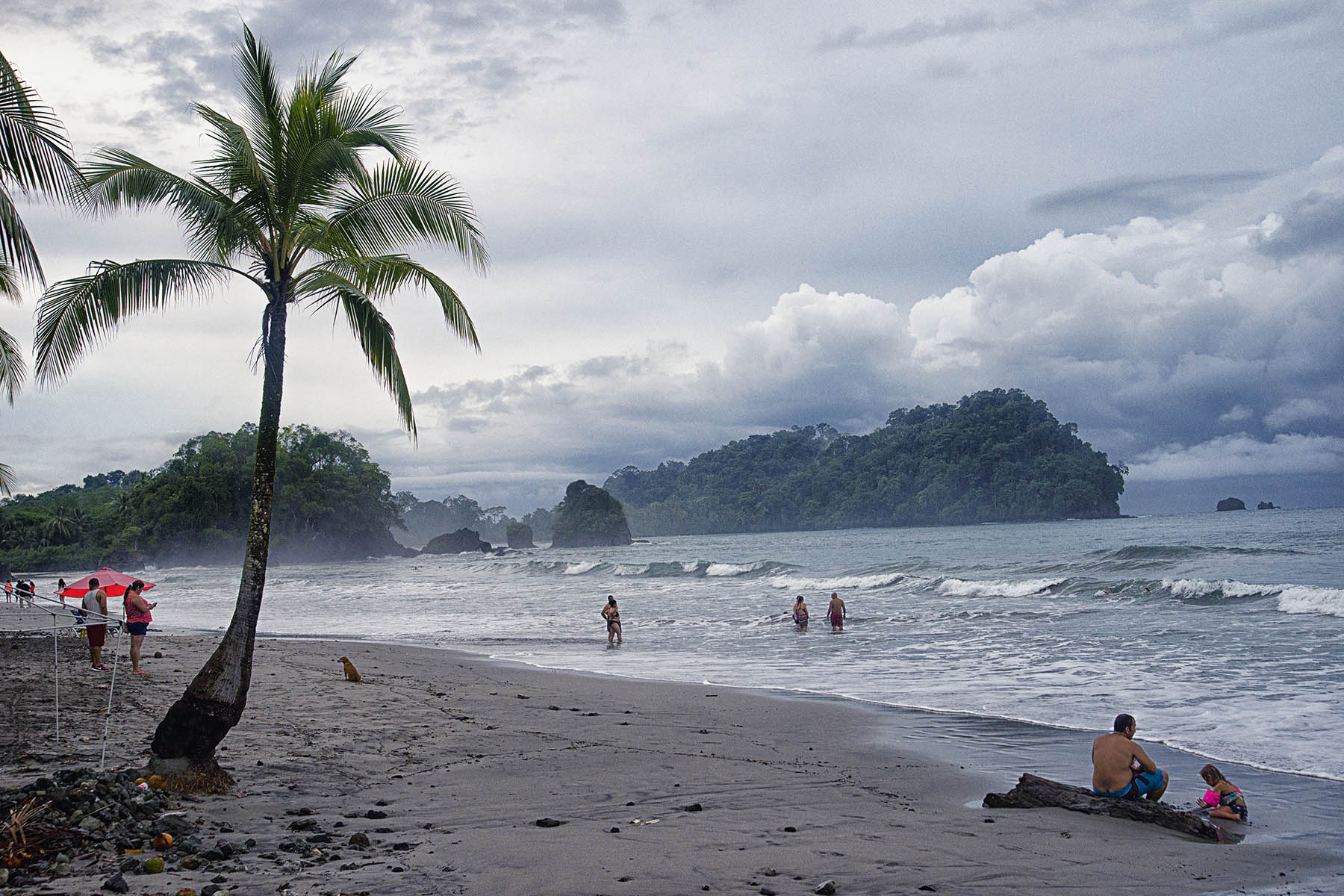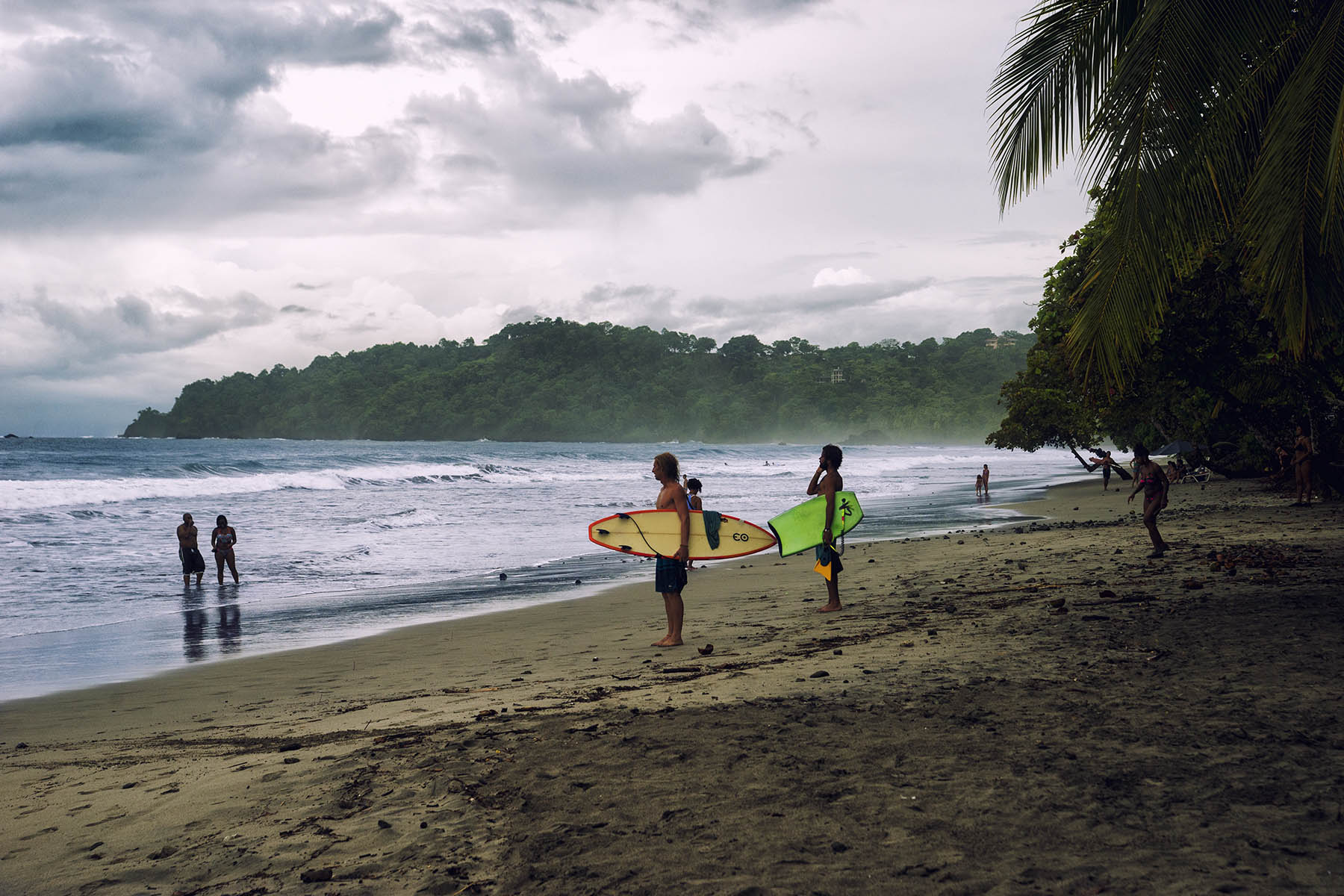 During our short five-day trip we have visited two national parks located nearby. The first one was in Manuel Antonio. With the help of the local guide we were able to see unique wildlife of this country: various spiders, crabs, birds, monkeys and of course sloths, one of the most popular animal in Costa Rica. Unfortunately we only saw a back of the sleeping sloth since these animals are extremely lazy and sleep for majority of the day. Who would have thought, right? After exploring the wildlife of the park we went to the beach located within the park territory. The beach is a beautiful place which is inhabited by the impudent raccoons who don't hesitate to steal food from the visitors. While the beaches in Manuel Antonio are lovely, I would have to say that they are not the most picturesque. It is hard to beat the white sands and azure waves of Cancun or Destin, but the views that opened before us were nonetheless enjoyable and worth the time spent there.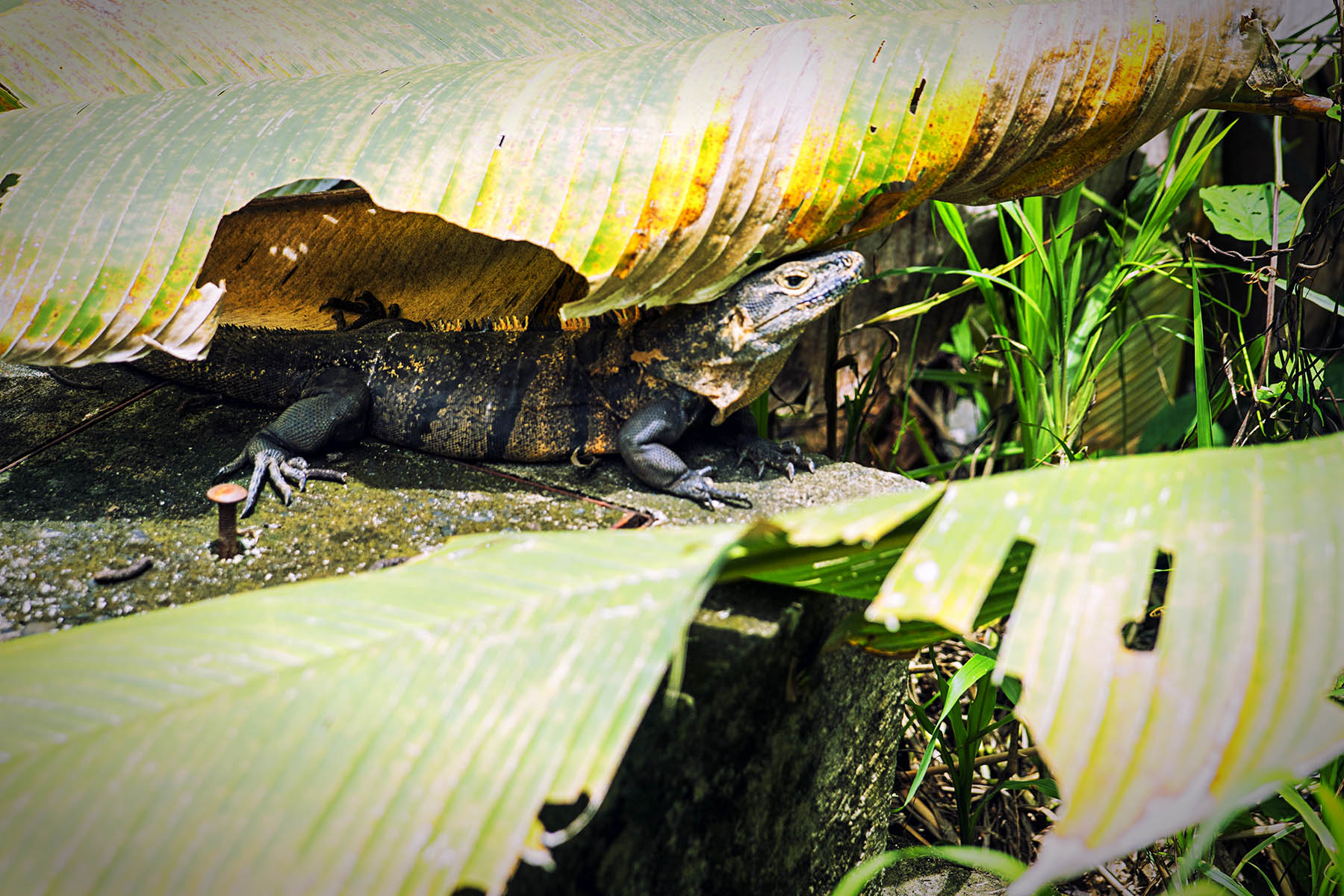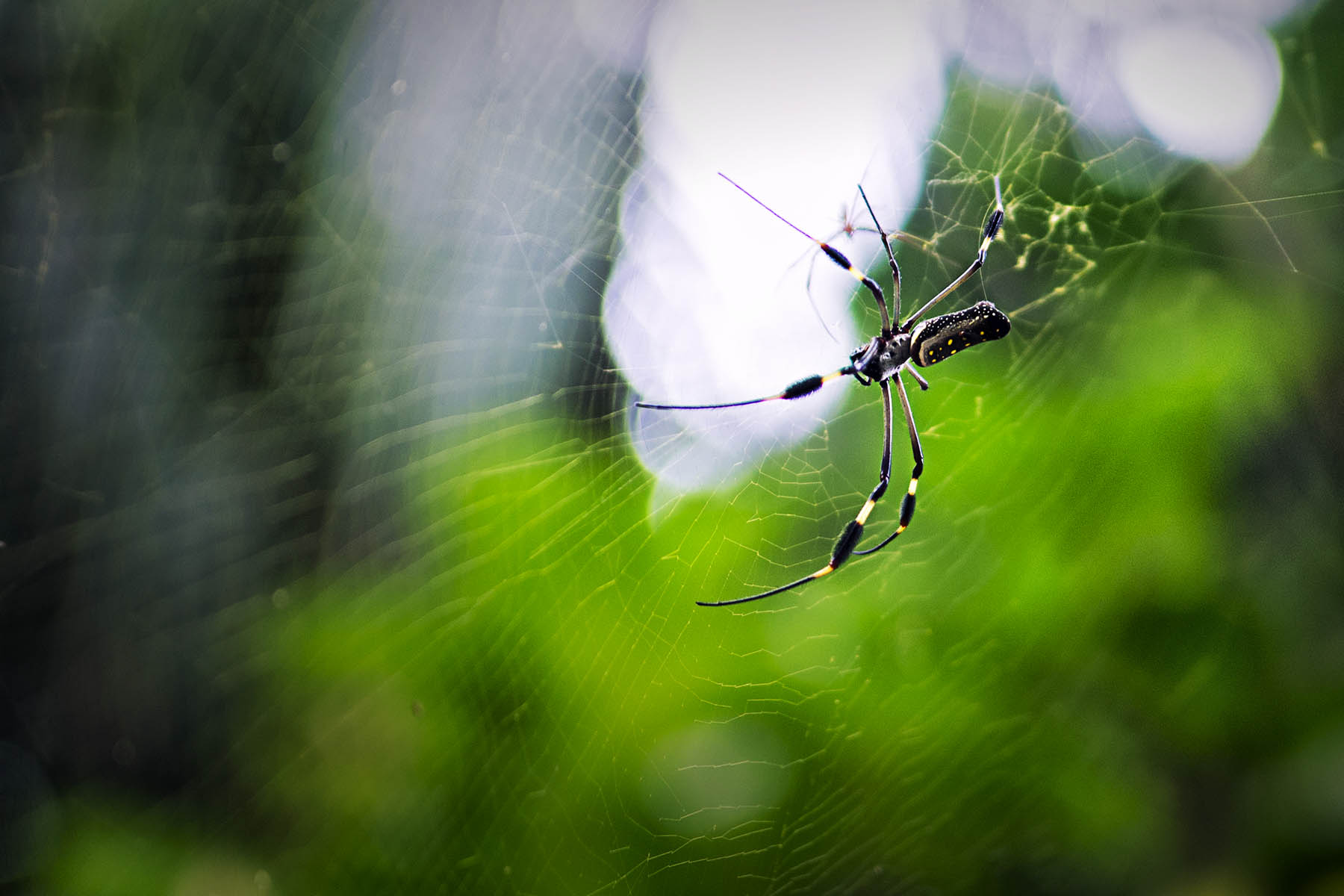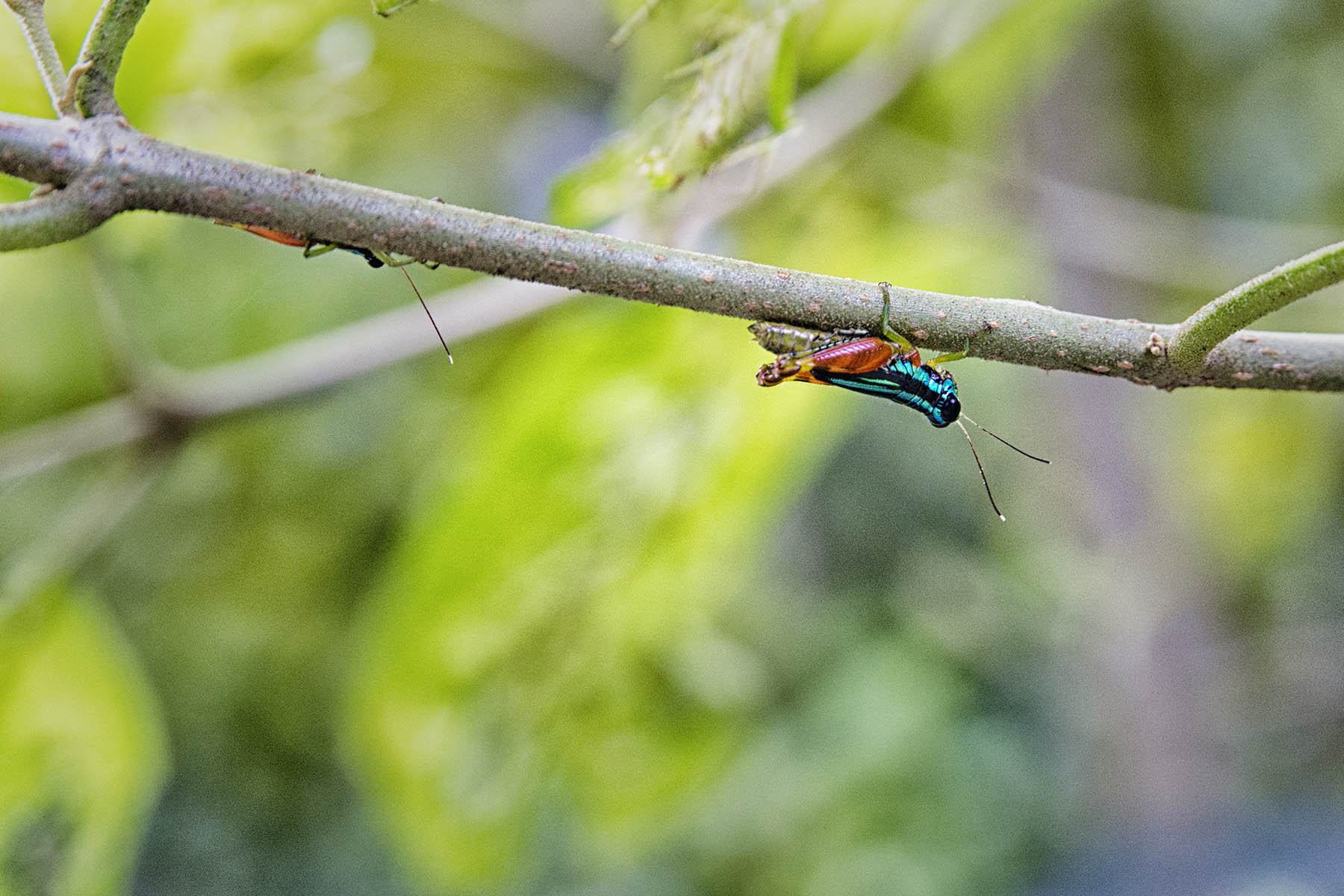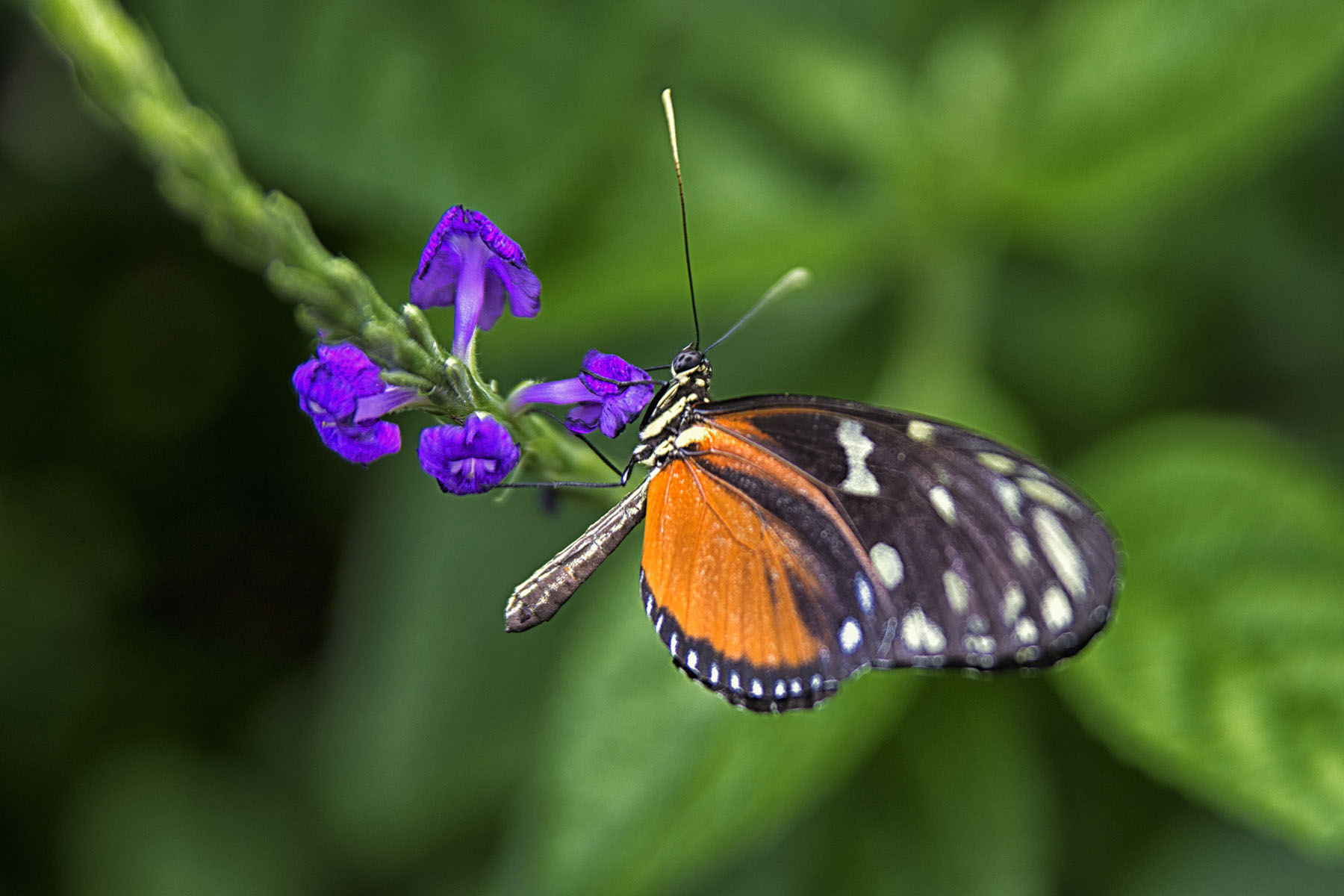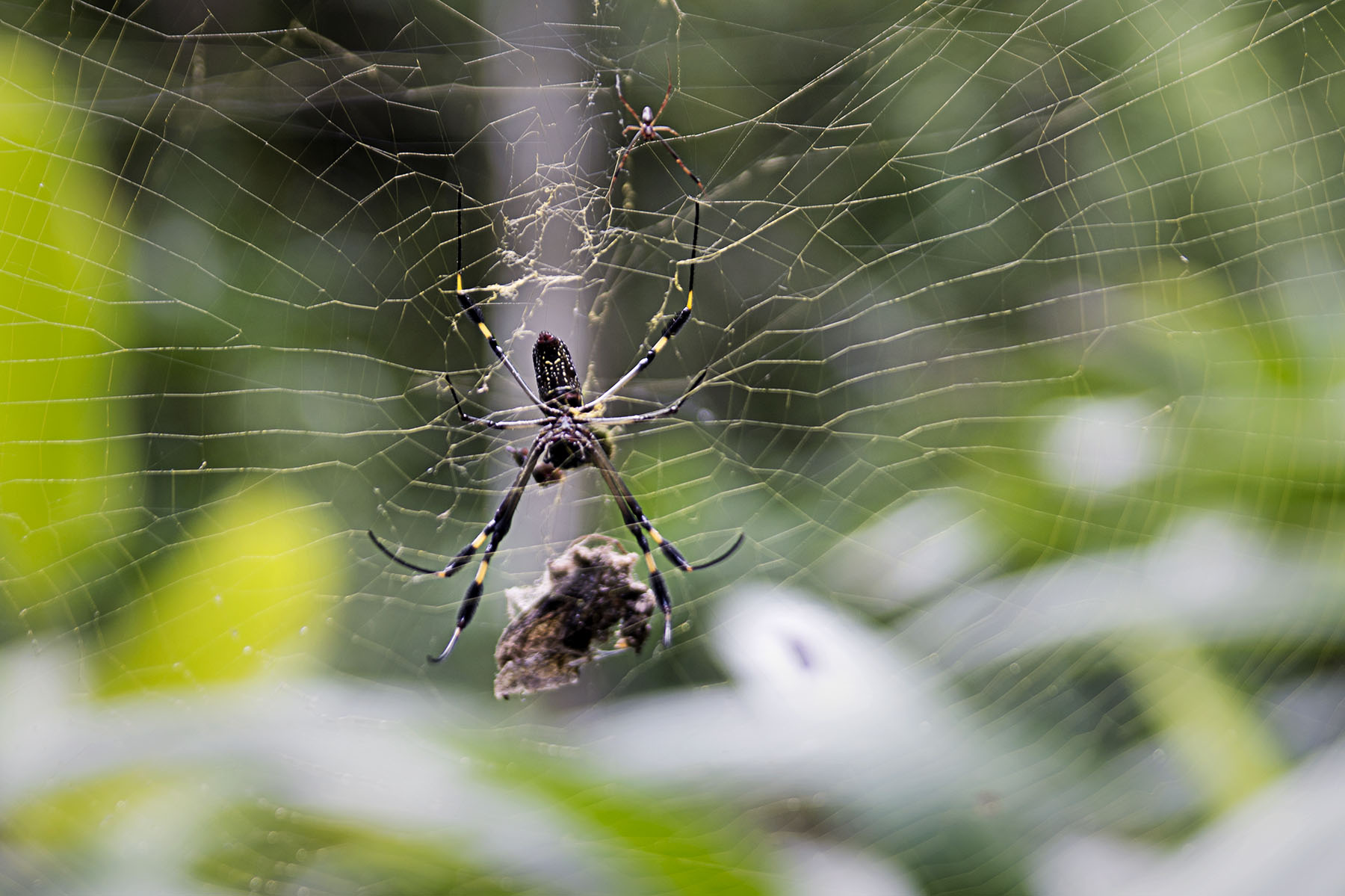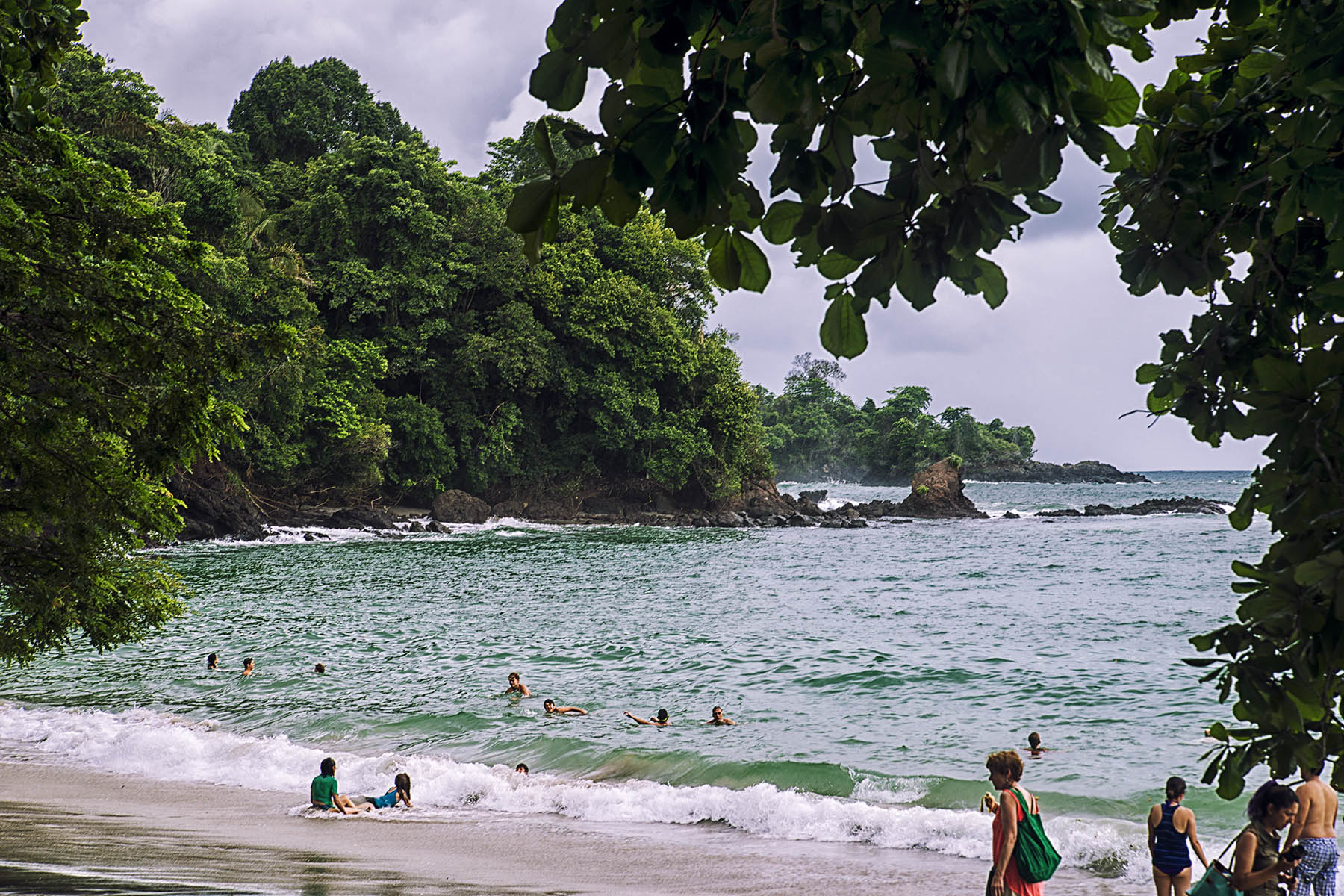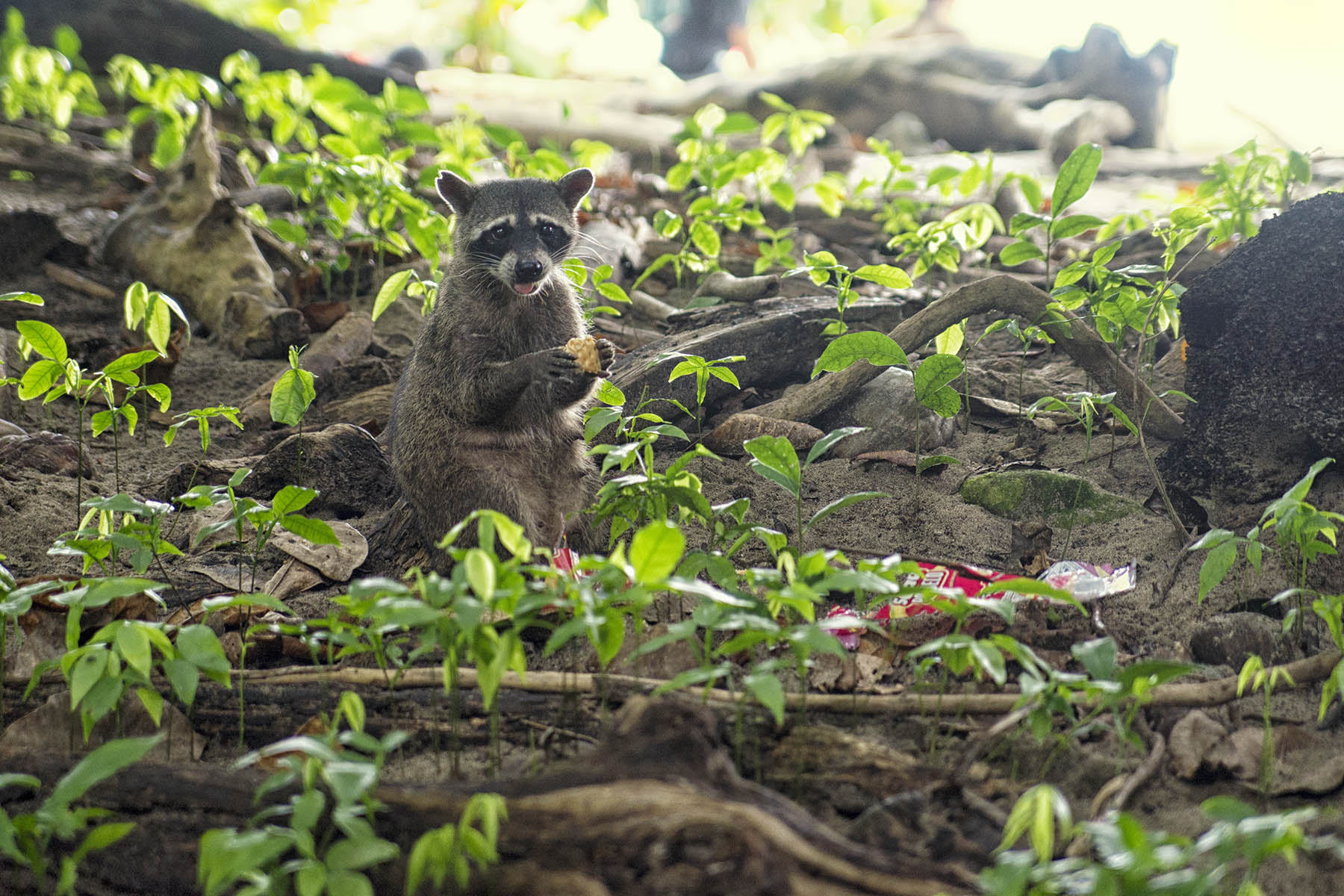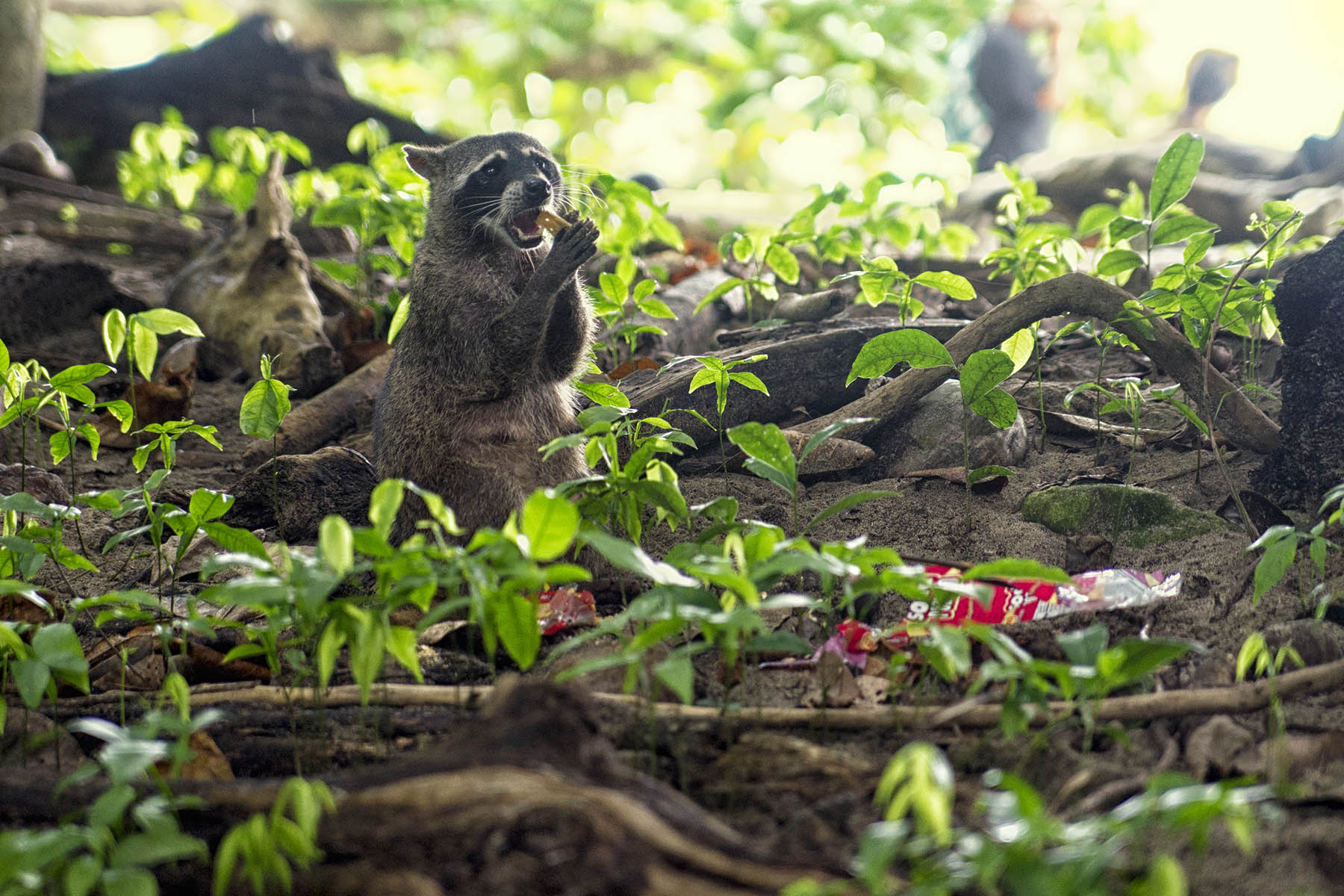 The second national park we visited during our stay was the park near Jaco. Jaco is a tourist city where we were staying during the trip, but I will tell you about it a little later in this post. I should really focus on the park for now. This park was absolutely amazing. The nature of the rainforest with its beautiful exotic plants and waterfalls was breathtaking.  We were enjoying the views of this rainforest during our aerial tram tour. While on the tram, our guide told us the history of the park and showed us some representatives of its wildlife. Once again we saw the back of a sleeping sloth, as well as, different birds, spiders and a number of insects.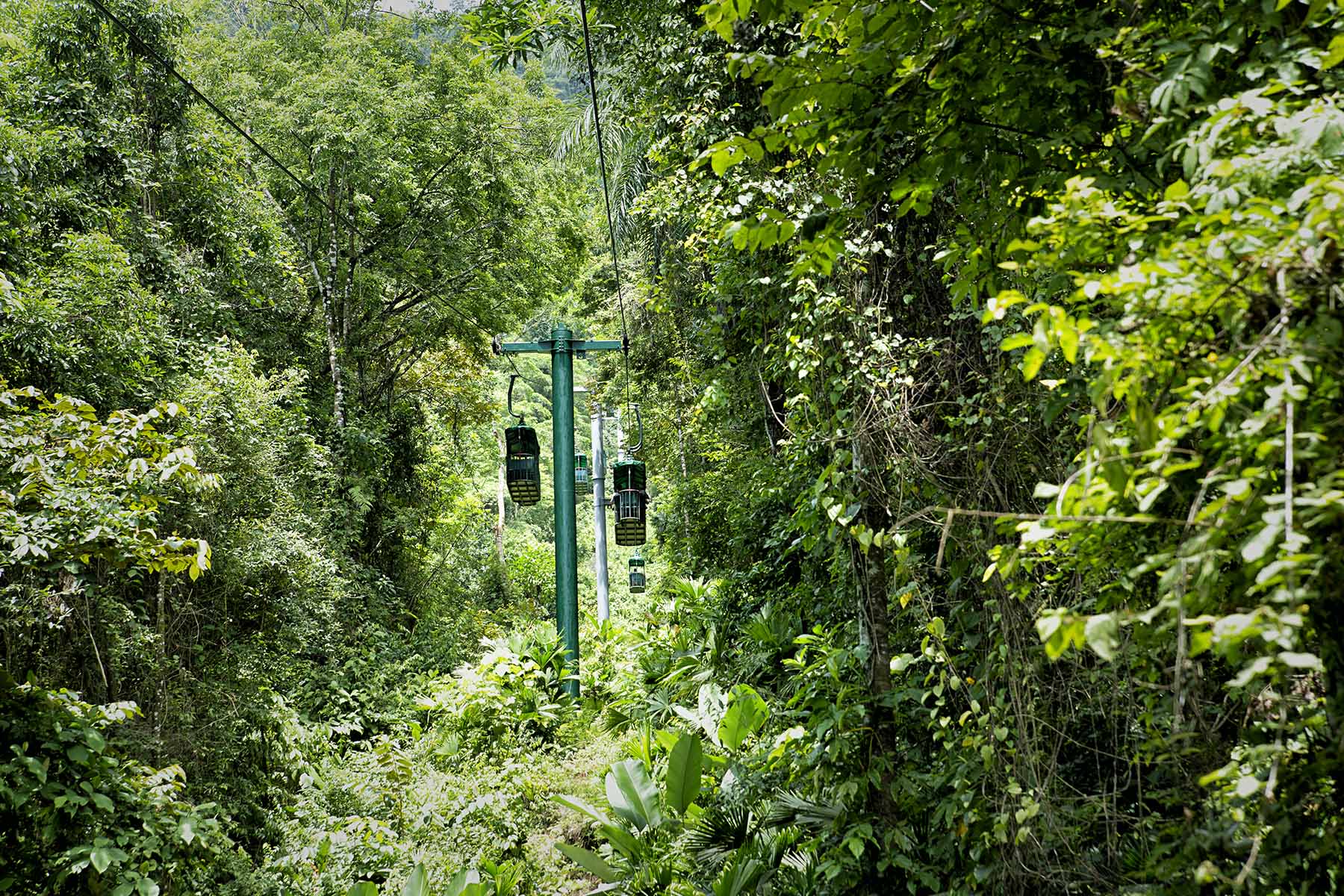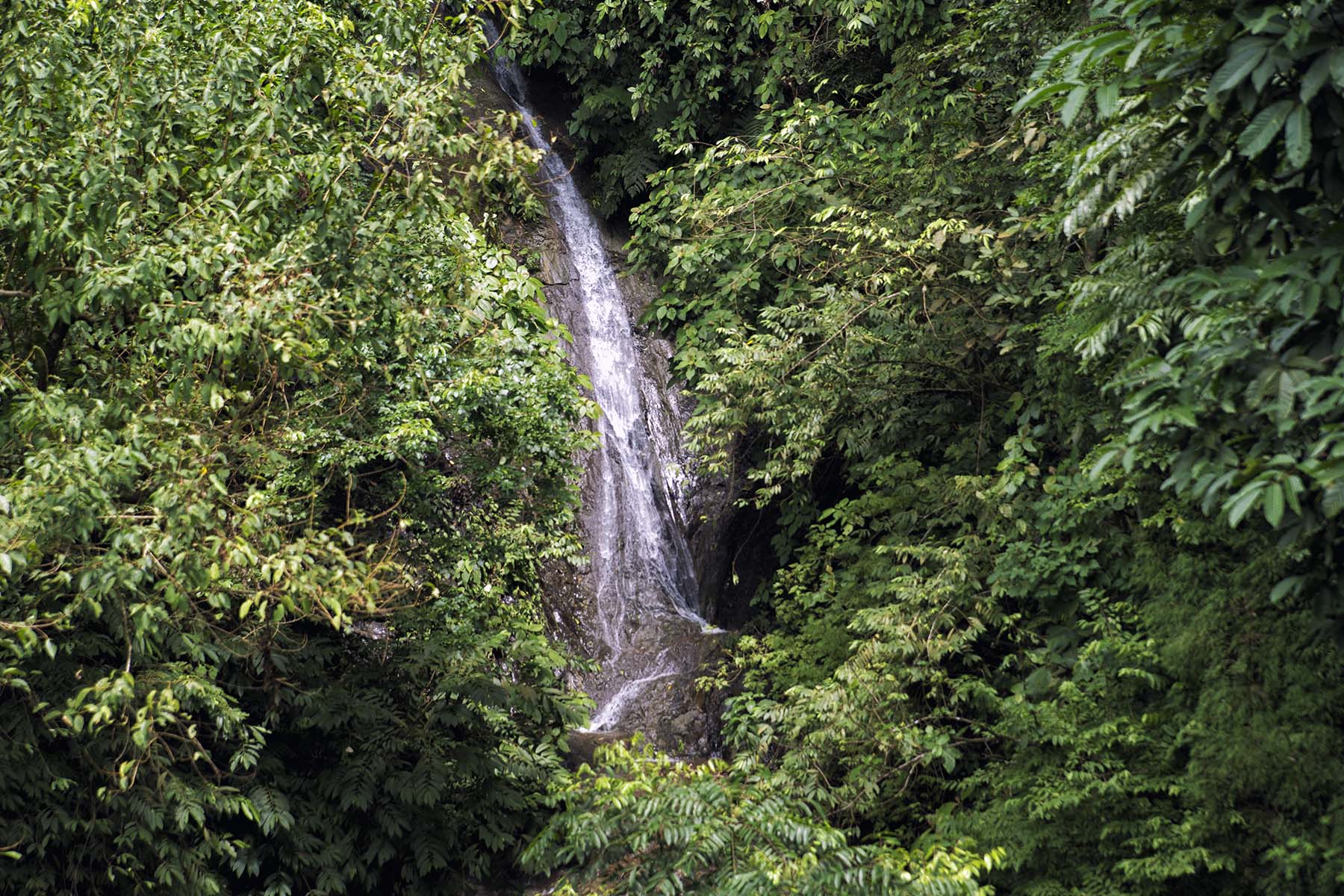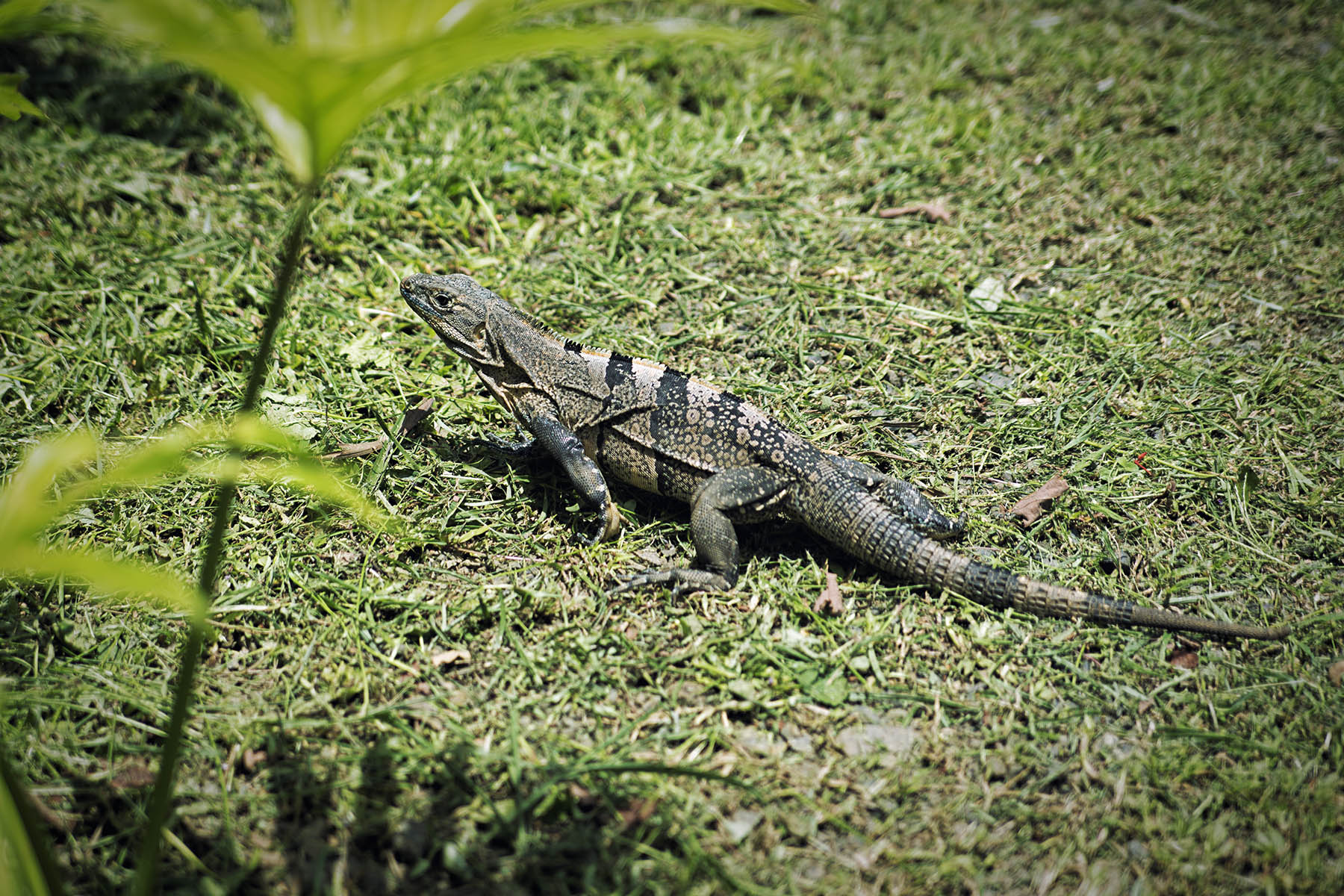 The most remarkable species, however, were butterflies. I have never seen so many different kinds of butterflies all in one place. We saw all the colors of the rainbow on the wings of the butterflies. One of the butterflies was very curios and sociable as it first sat on our tour guide's hand and then moved on to sit on mine. It was so close to my eyes that I could see every detail of its beautiful wings. But then the guide told us that this butterfly is not as friendly and nice as we thought from the beginning. The only reason it sat on our hands was to try and eat us and it actually tried to do so with its tiny trunk. So beware people, butterflies can try to eat you! I would not be too concerned about this fact but it was a fair warning on my part.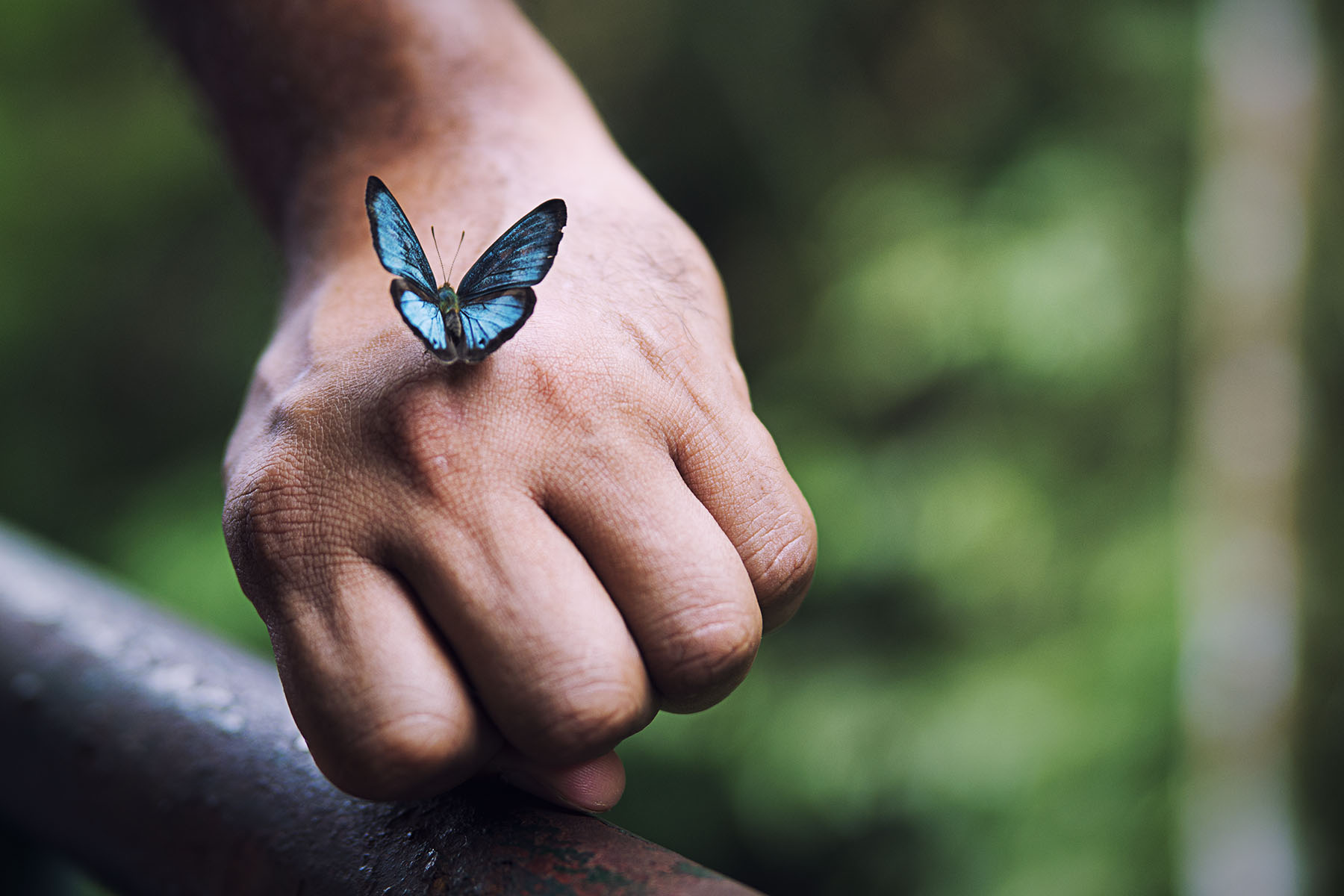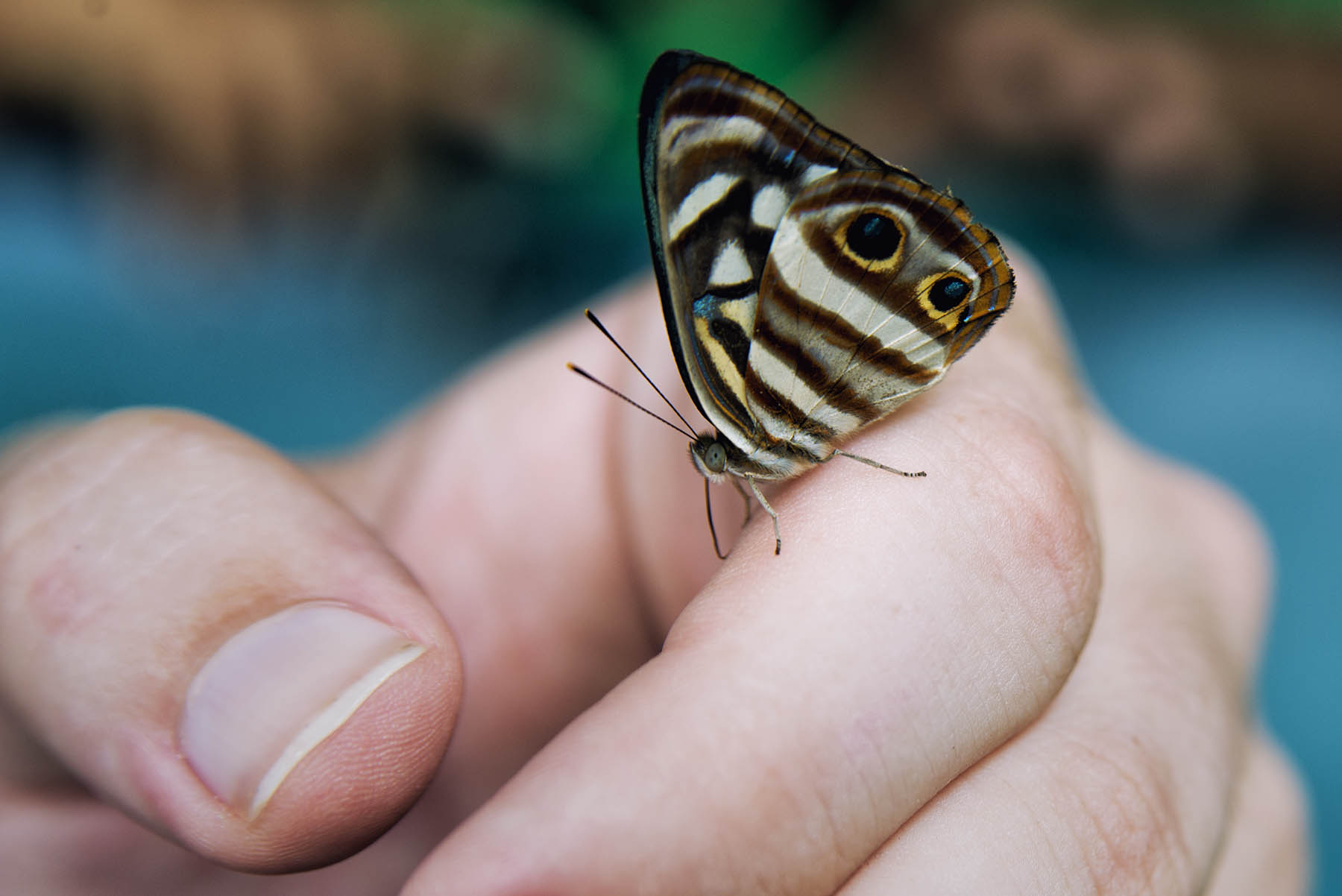 After enjoying the tram tour we went to the butterfly garden where hundreds of different exotic butterflies were waiting for us. We enjoyed this part of the tour the most as it was quite a unique experience. We got to see how butterflies are born from their cocoons, saw the newborn ones waiting for their wings to dry so that they can fly and, as a special treat, we saw how butterflies make love. Our guide told us that we are very lucky to see this act as not that many people can brag about seeing it live. That was a questionable point, yet we can confidently say that we now know about every stage of butterfly's life.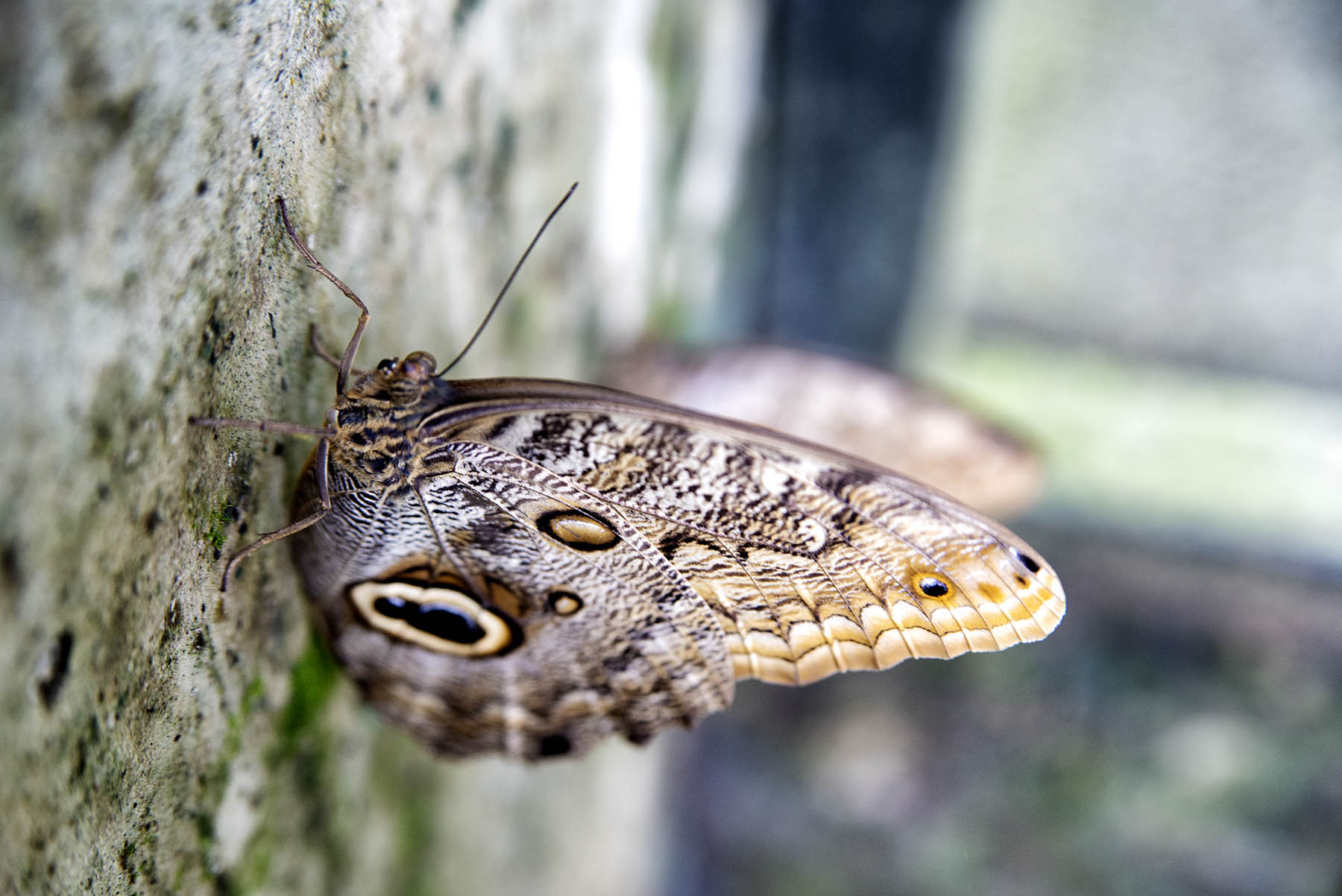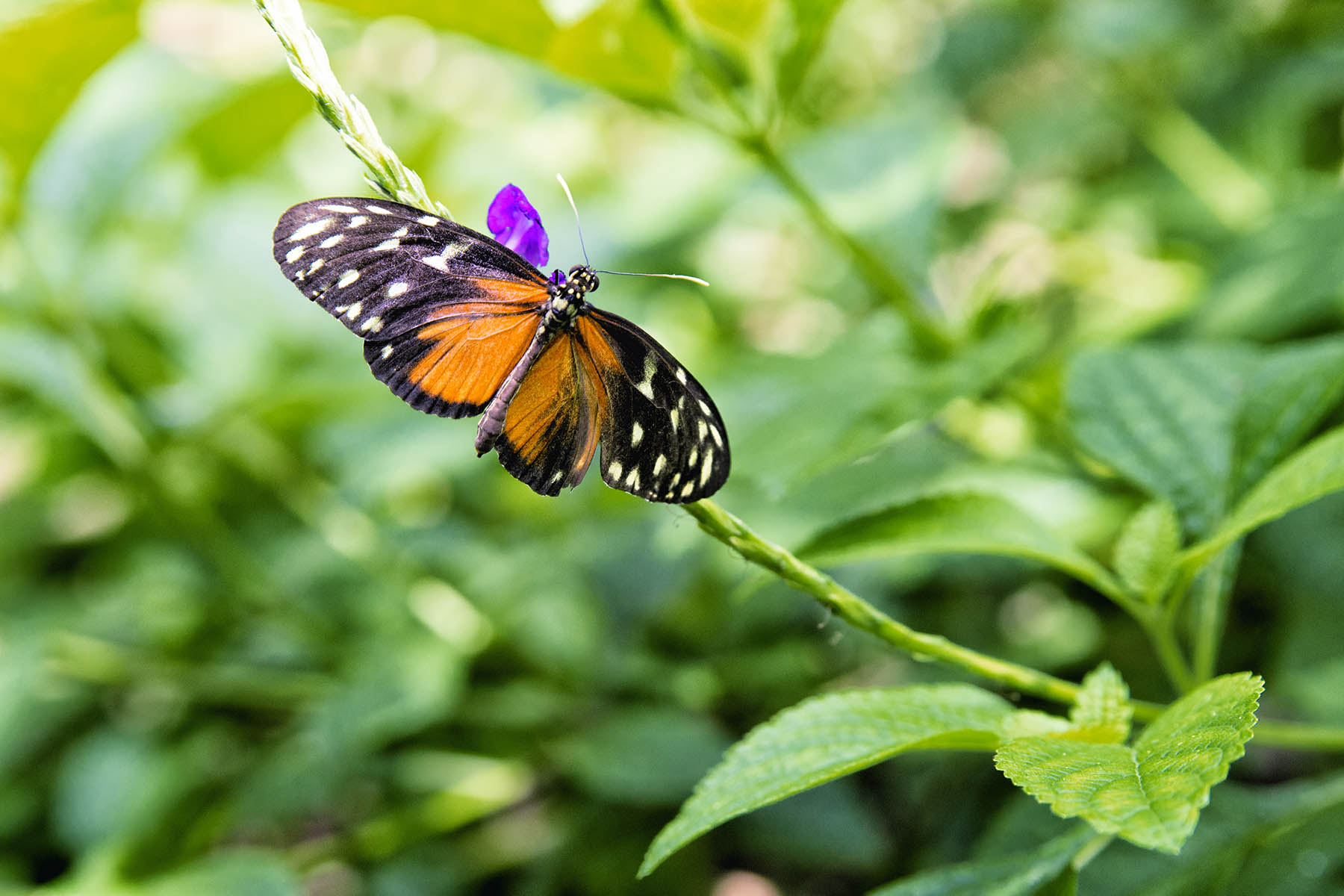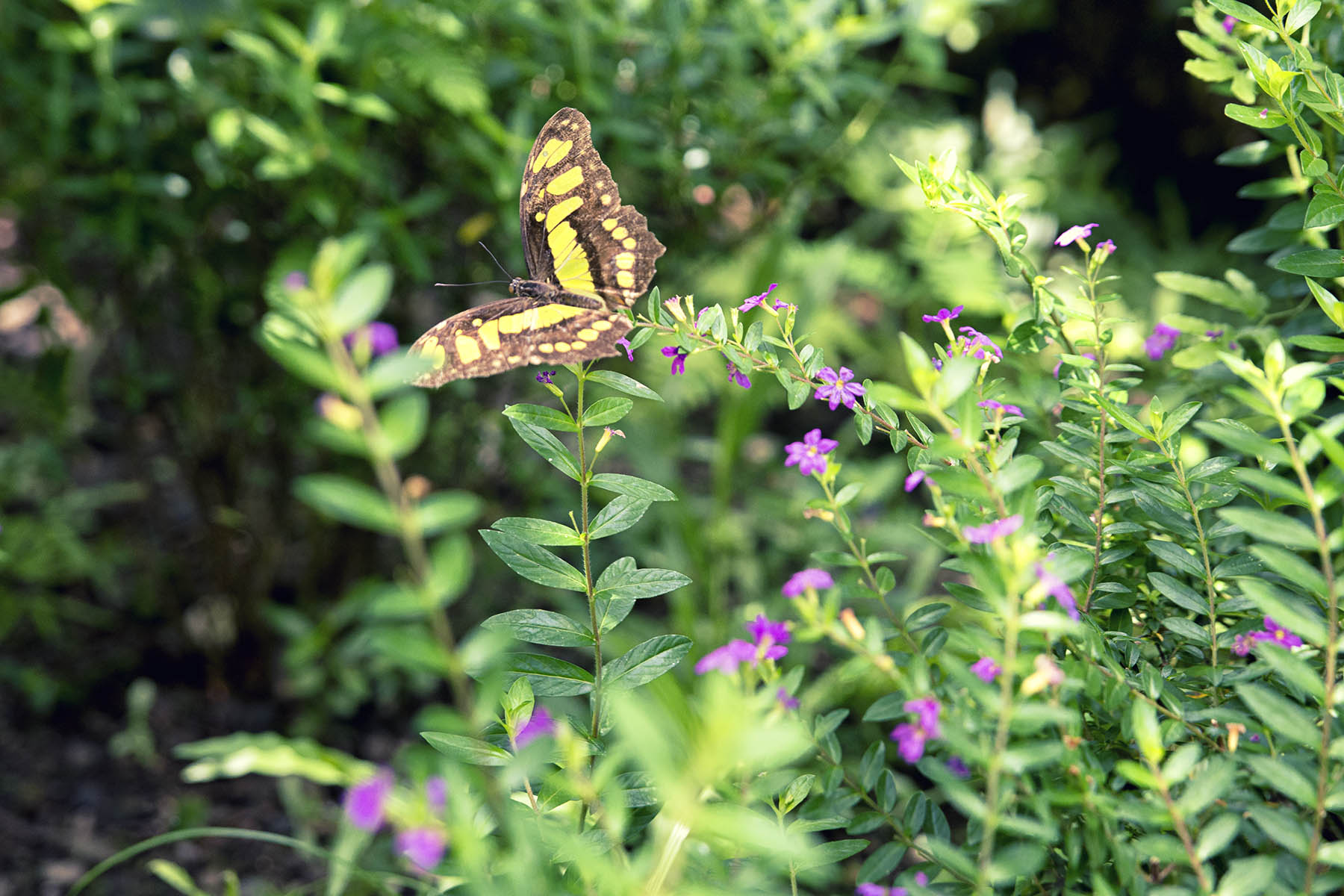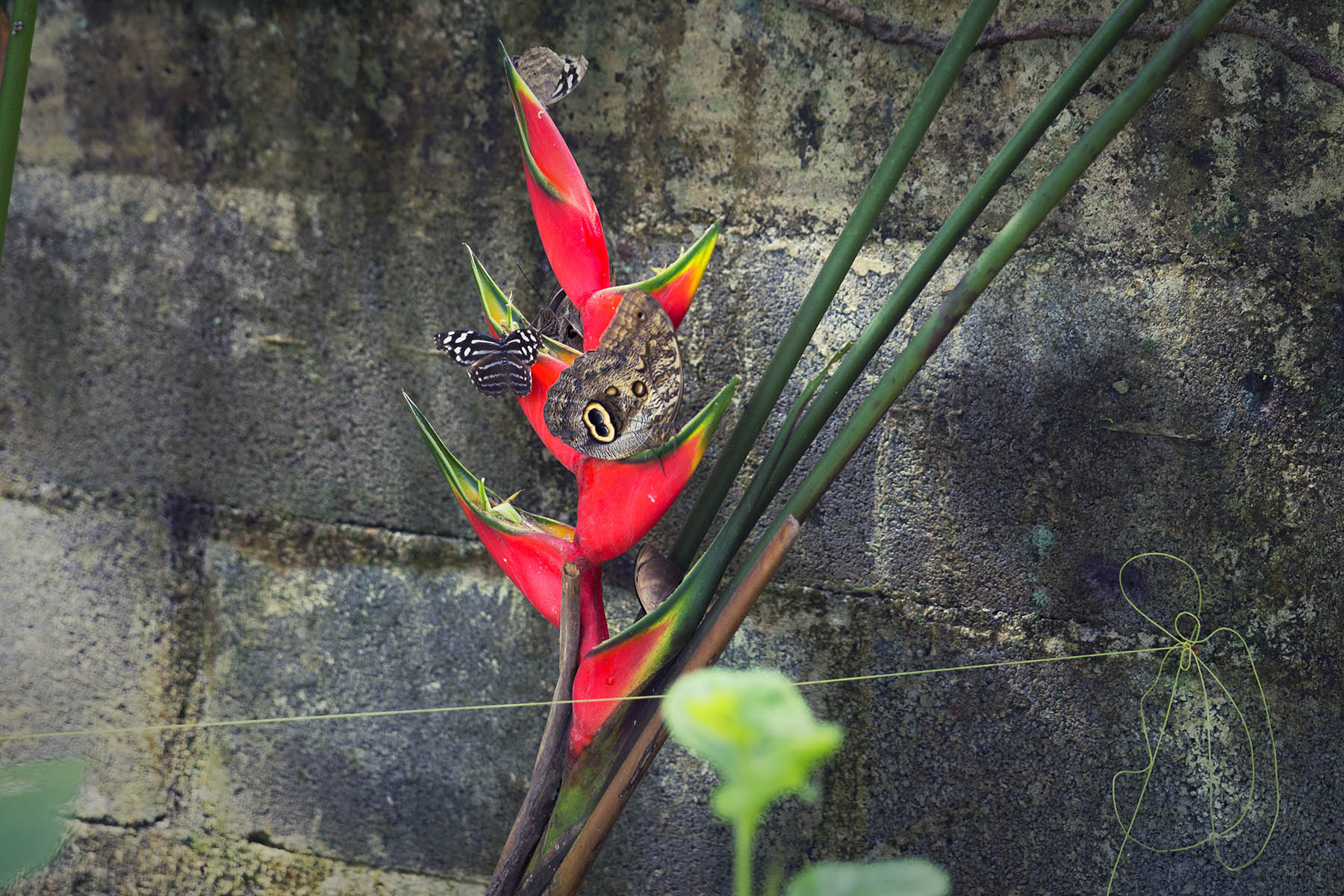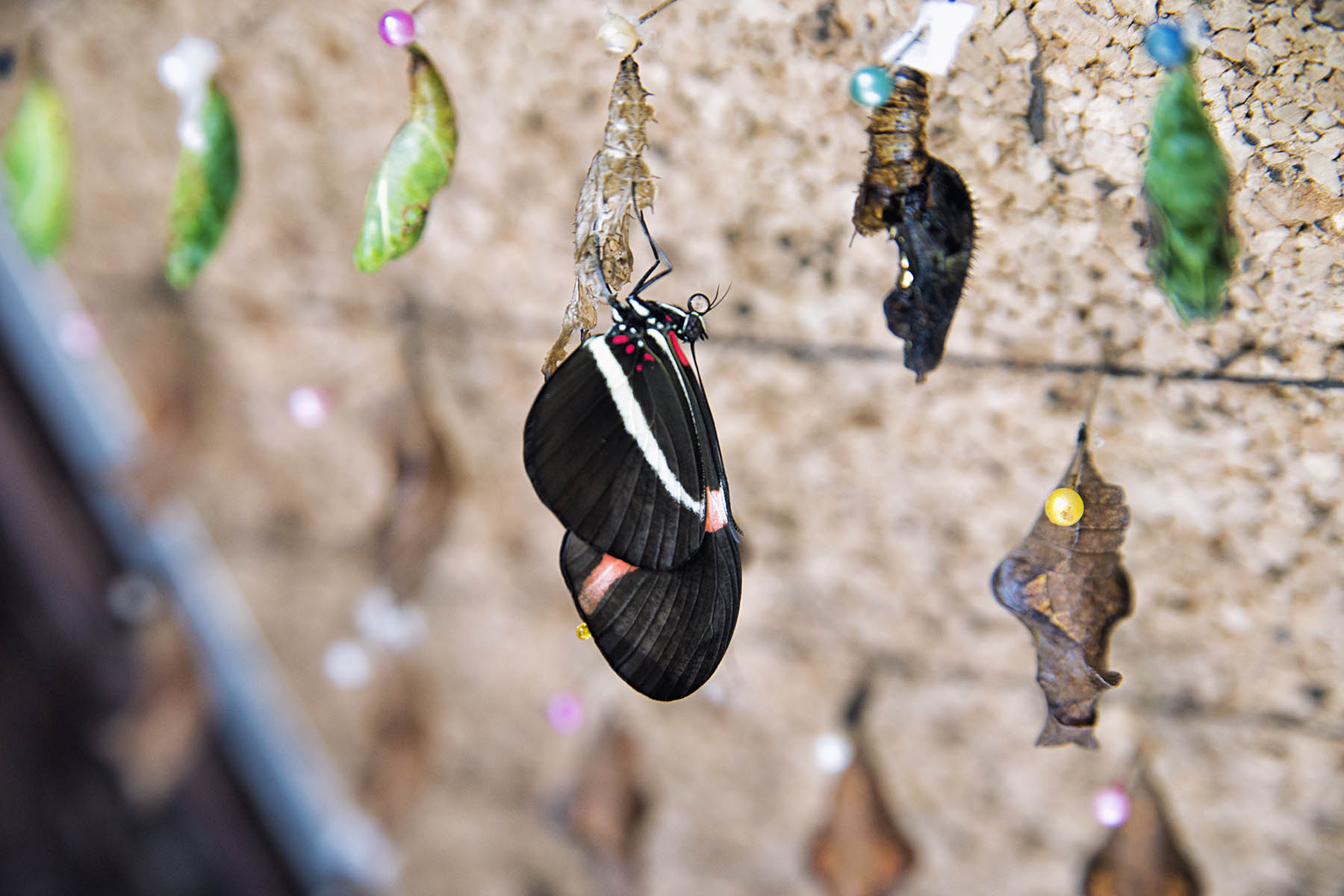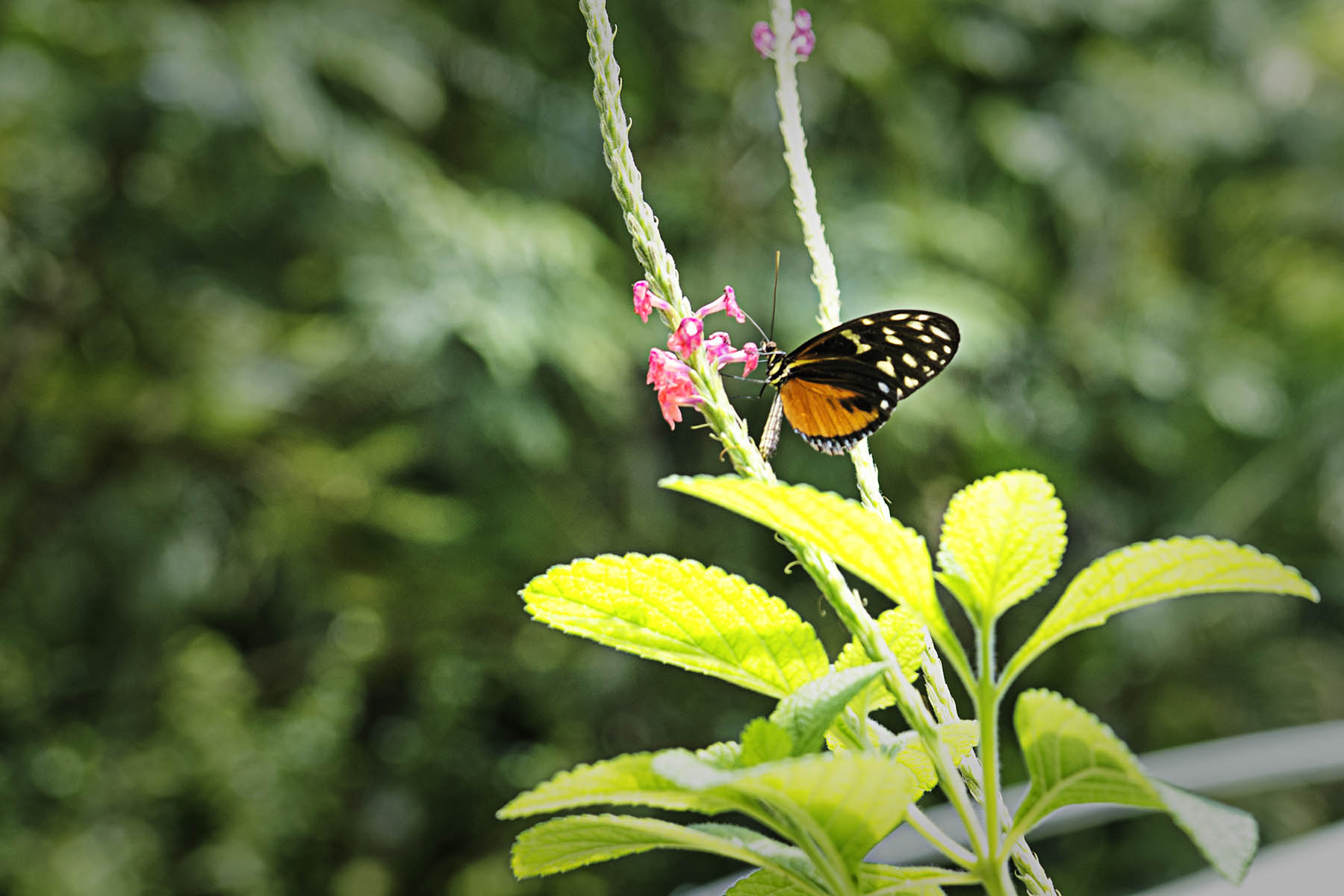 The next stop at the national park in Jaco was a botanical garden. I was in disbelief when I found out that cinnamon is actually a tree and that cinnamon is made from its branches. After looking at other exotic trees and plants, we made our way to the terrarium. As our guide told us there are numerous venomous snakes in Costa Rica and some of the most dangerous ones were held in this terrarium. He even mentioned that there are numerous venomous snakes present in the same park we were standing in. Brrr, scary country. Besides snakes, we also saw a couple of Cayman alligators. At first we though that they were not real and a tour guide was playing a joke on us. These alligators were stuck in one position without blinking or moving. With the help of our guide we were able to confirm that the alligators were indeed alive by seeing the slight movement due to them breathing.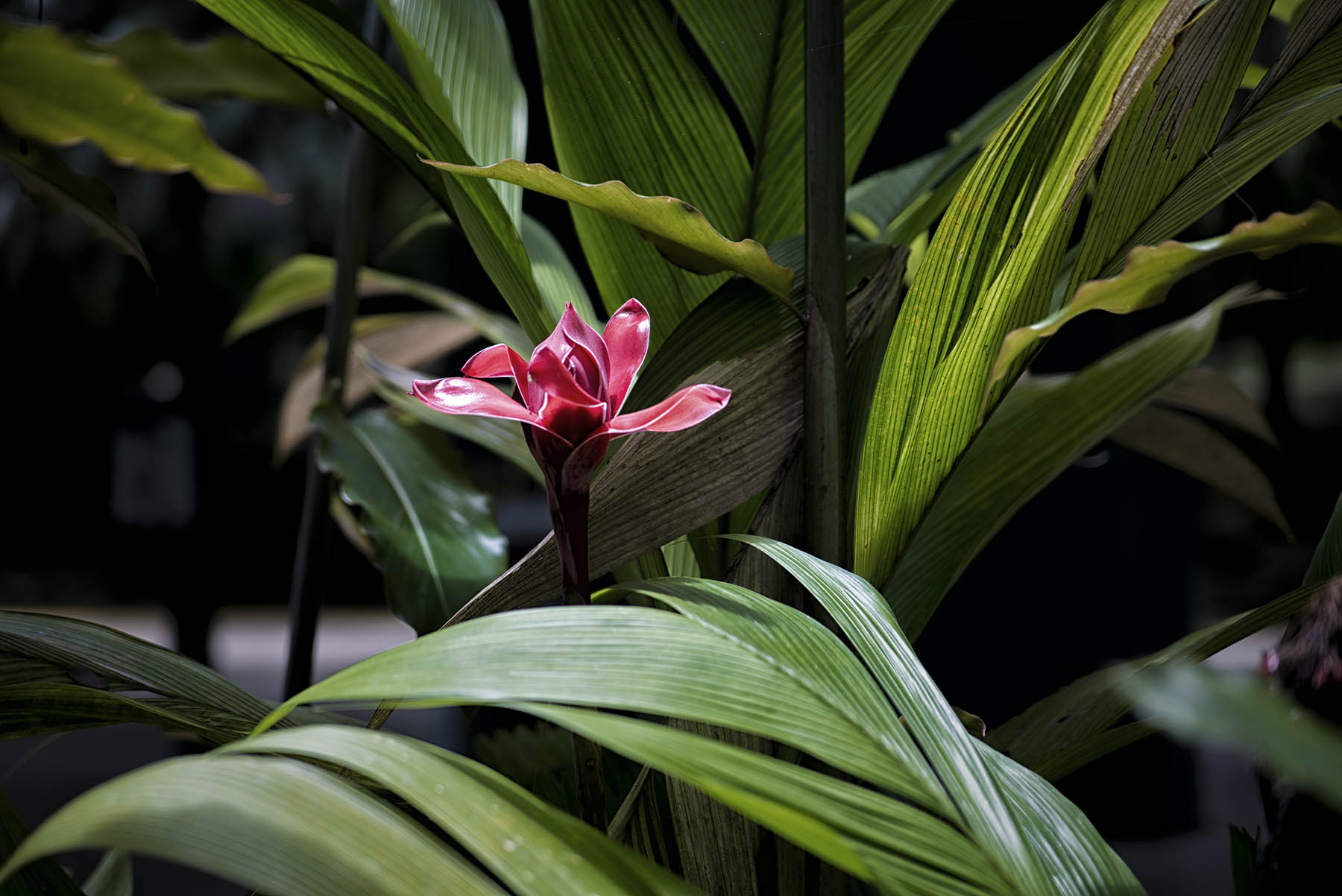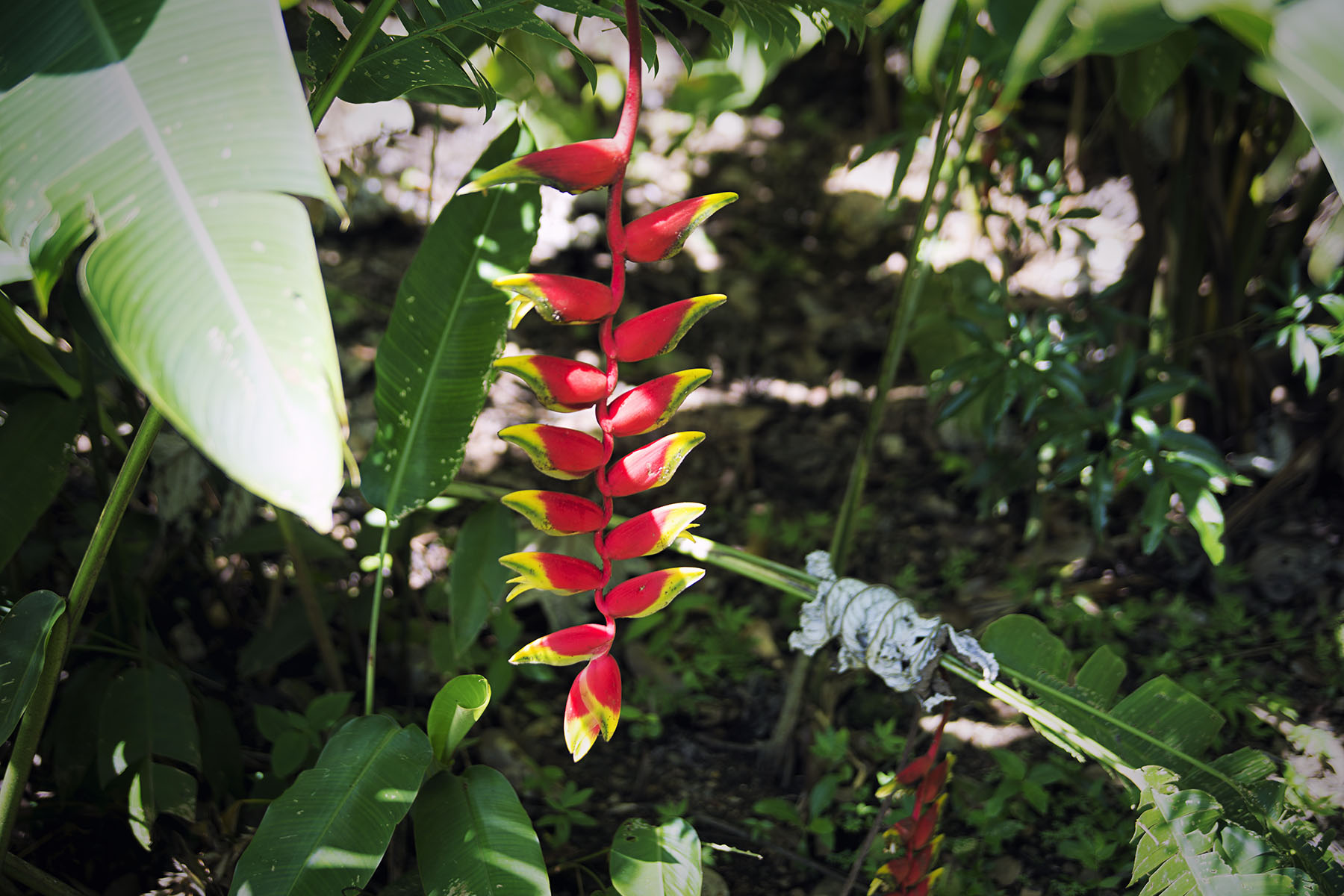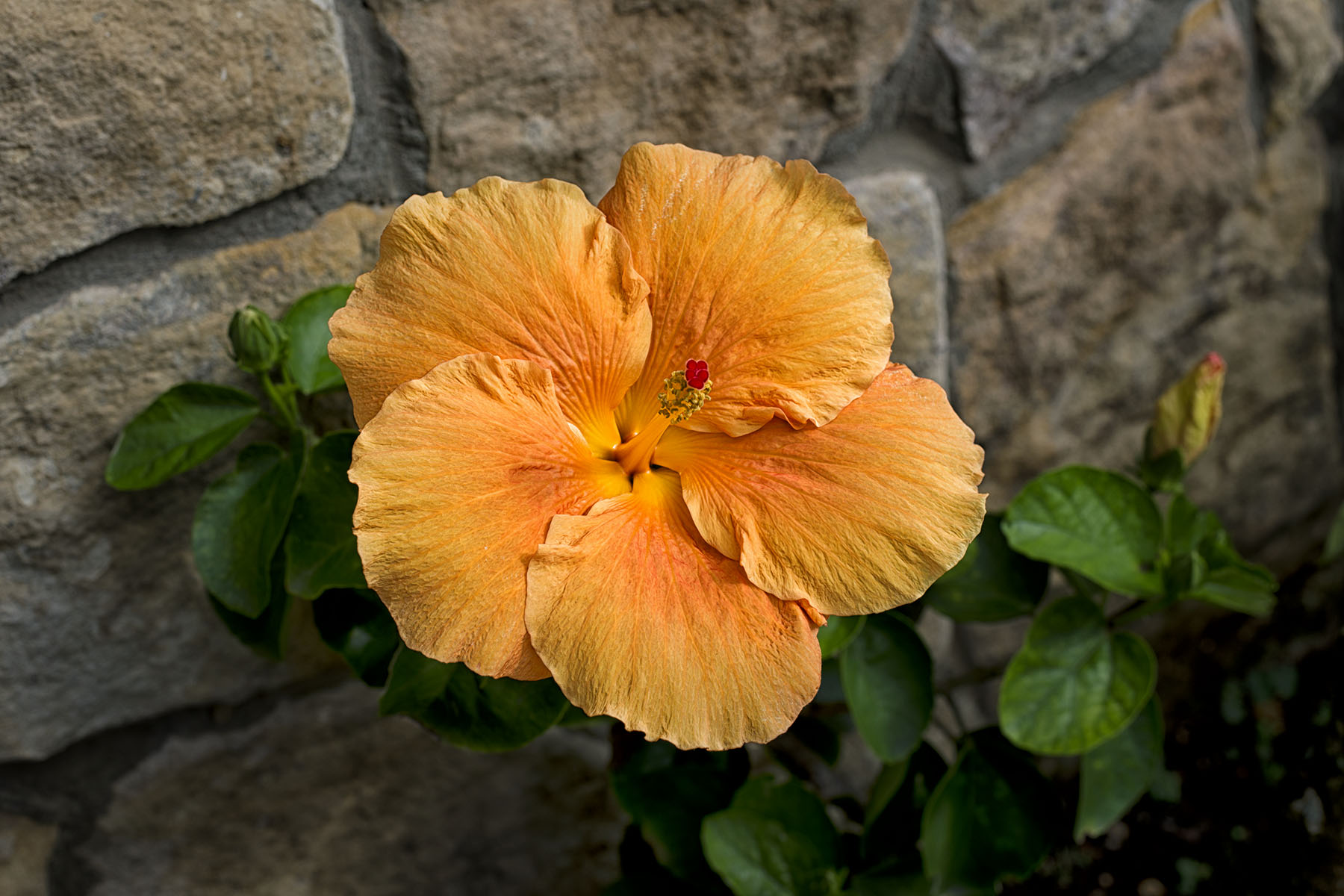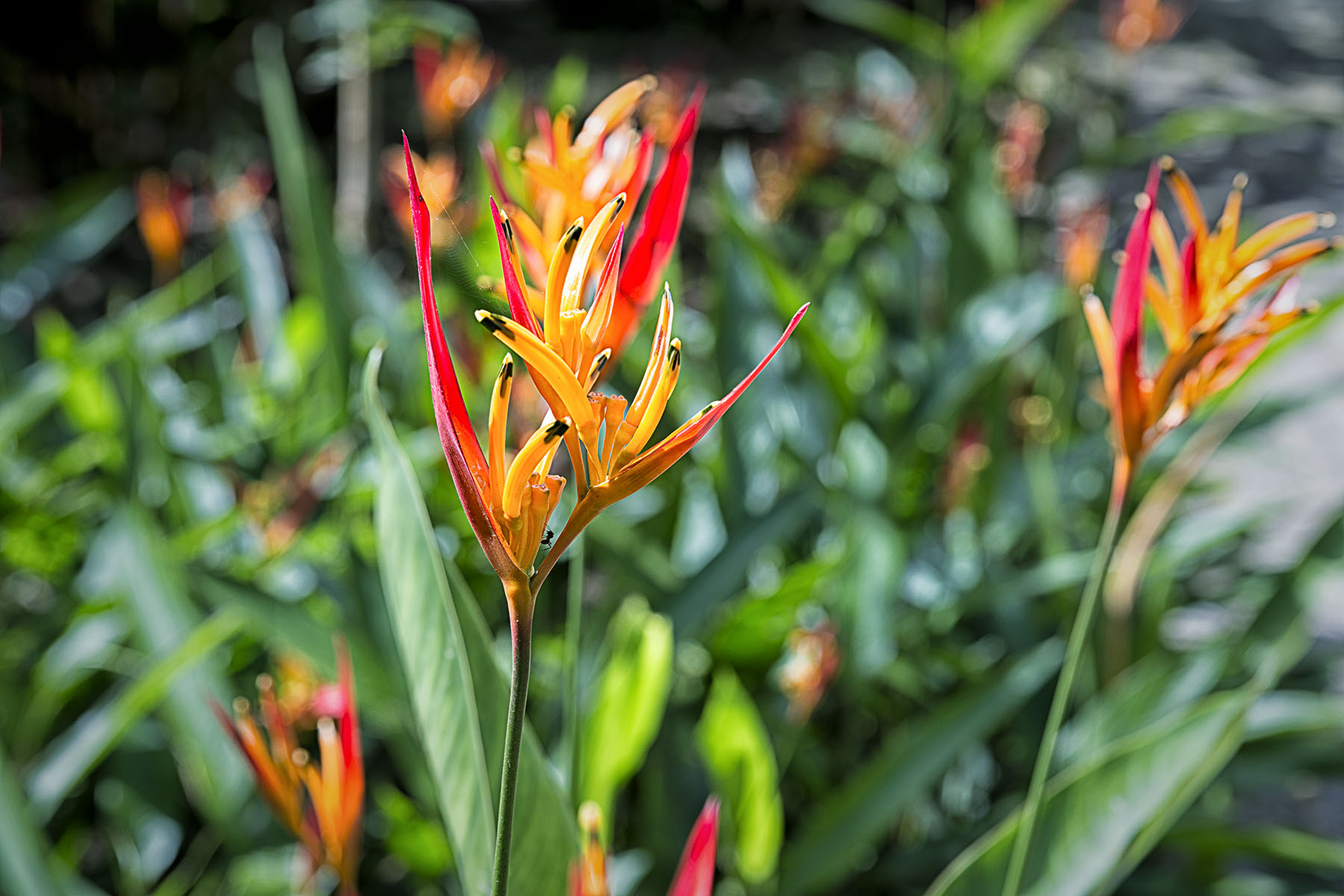 The two parks we got to visit while in Costa Rica offered us some unique experience and provided an insight into the nature and wildlife of this country. If you do go to Costa Rica you have to visit at least one of the parks in order to consider your trip complete.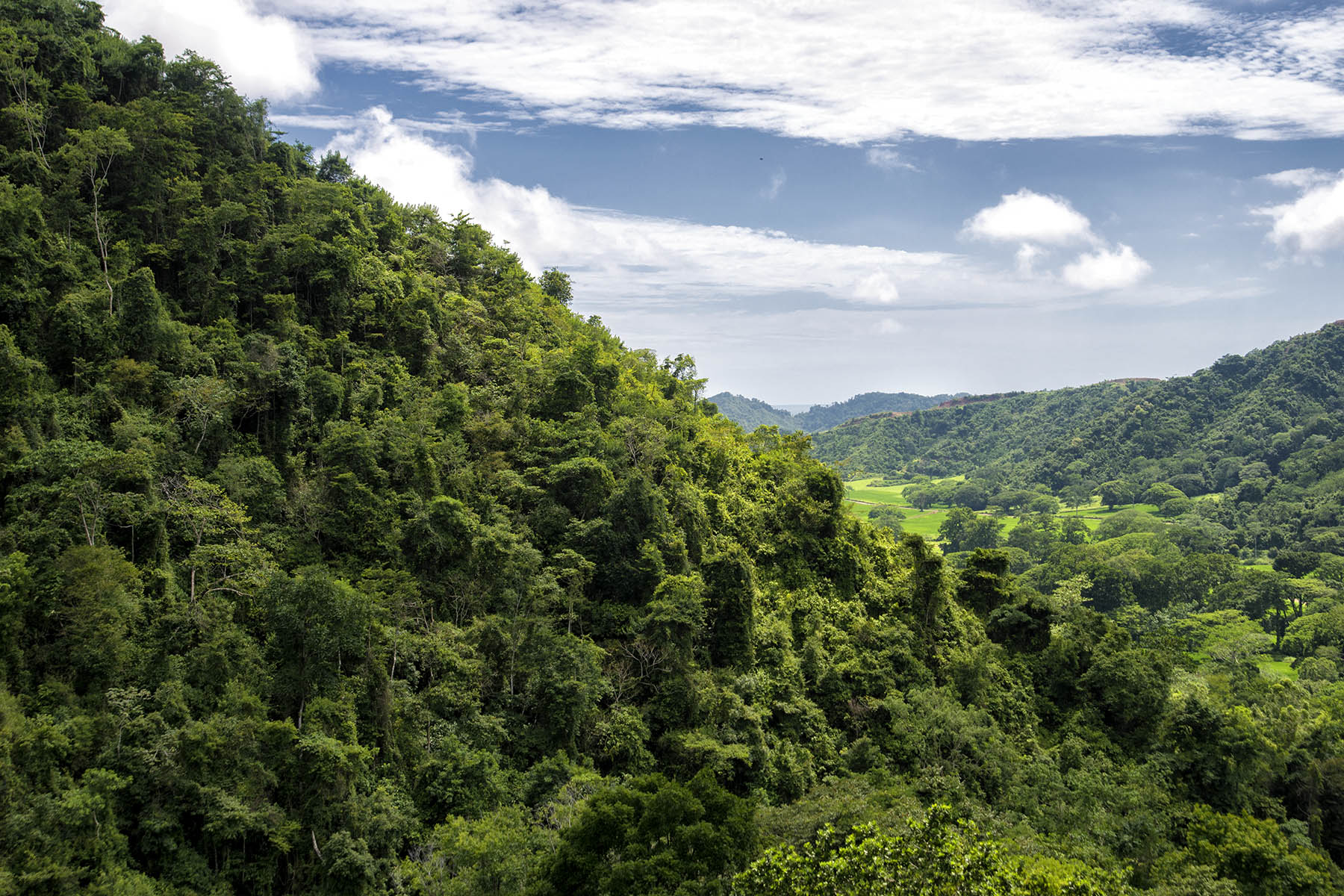 Since I covered the parks in rather extensive details, now would be a good time to talk about the city where we were staying. Jacó is a resort city and the second tourist destination in Costa Rica. The city was named after Charles Elwood Jaco who owned the land and decided to make it a fun family resort community for everyone. As a result Jaco is more of a family oriented place. It is rather small and quiet with dozens of small cafes and restaurants. The prices in Jaco and other places we have been to are rather steep. Seeing how we were in Central America, we expected prices to be lower than in the US. The prices for food and entertainment, however, were more along the lines of US prices if not higher at times.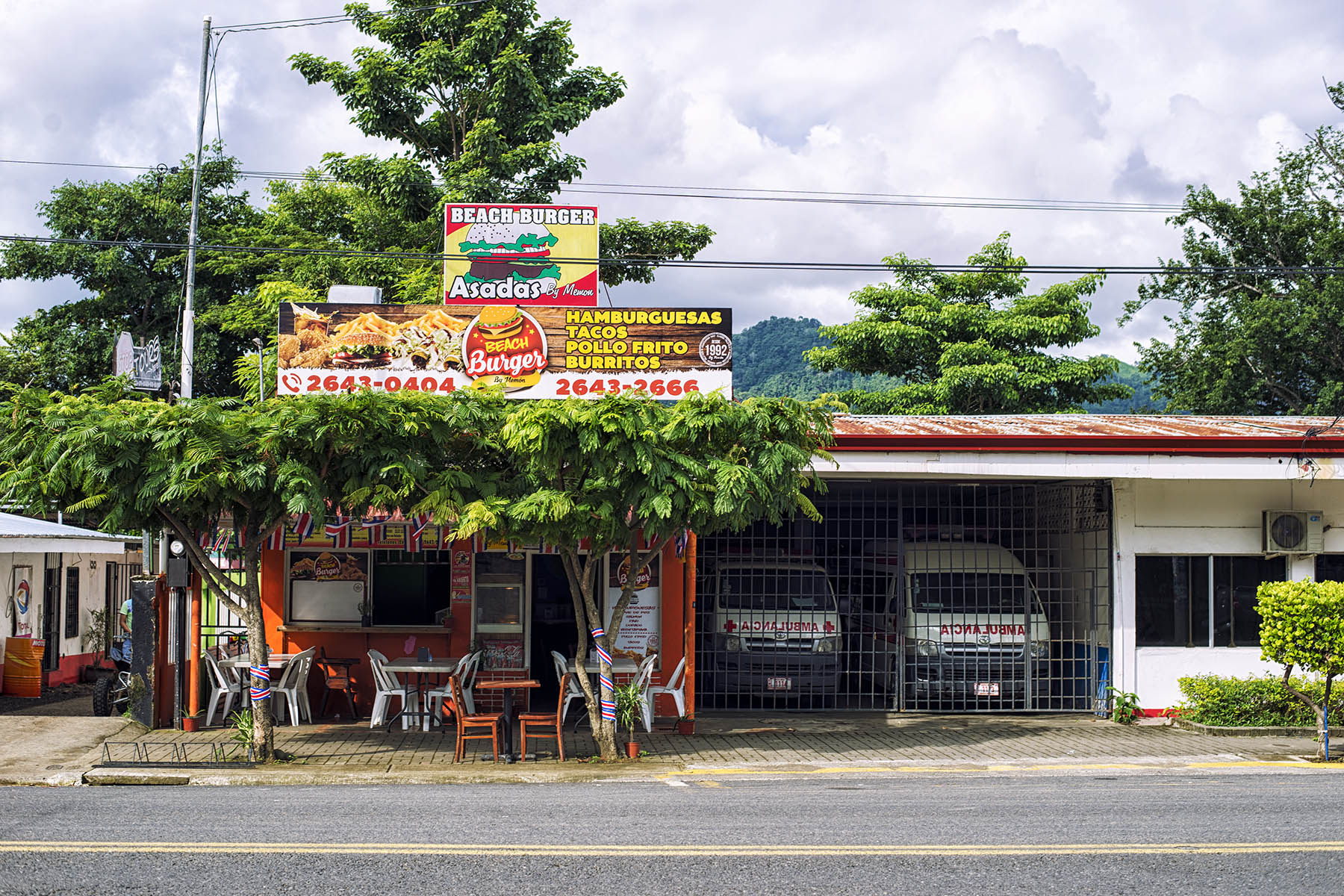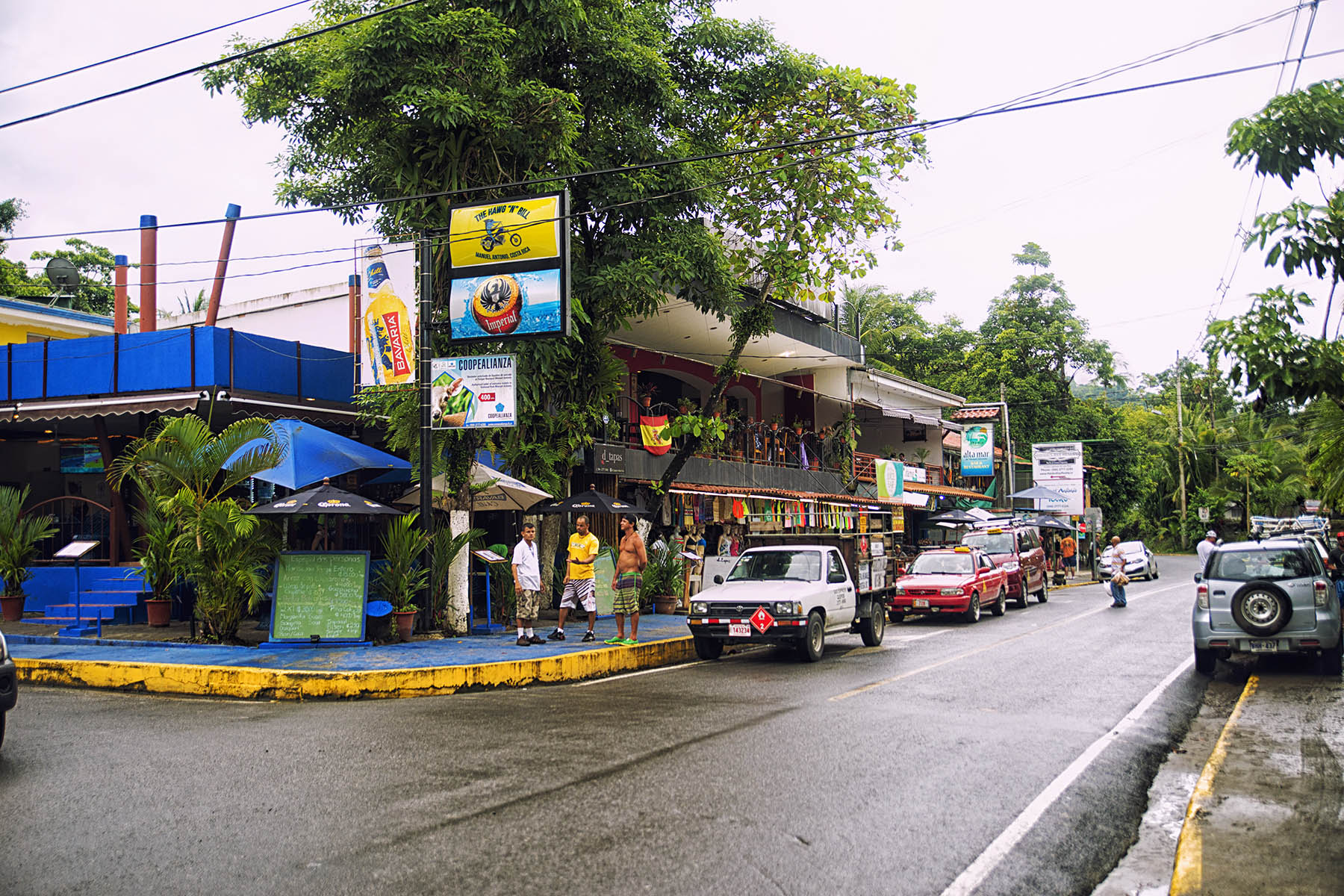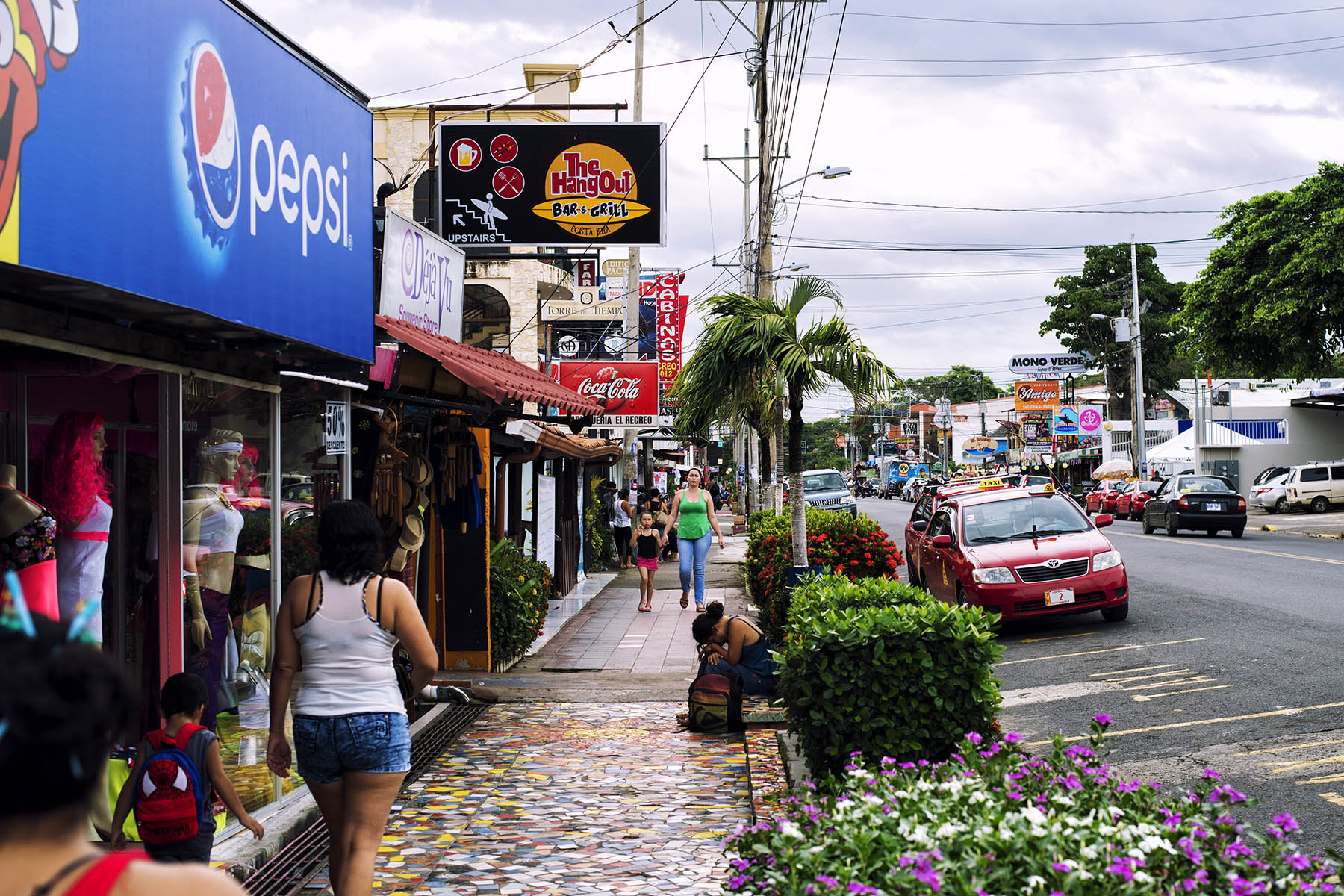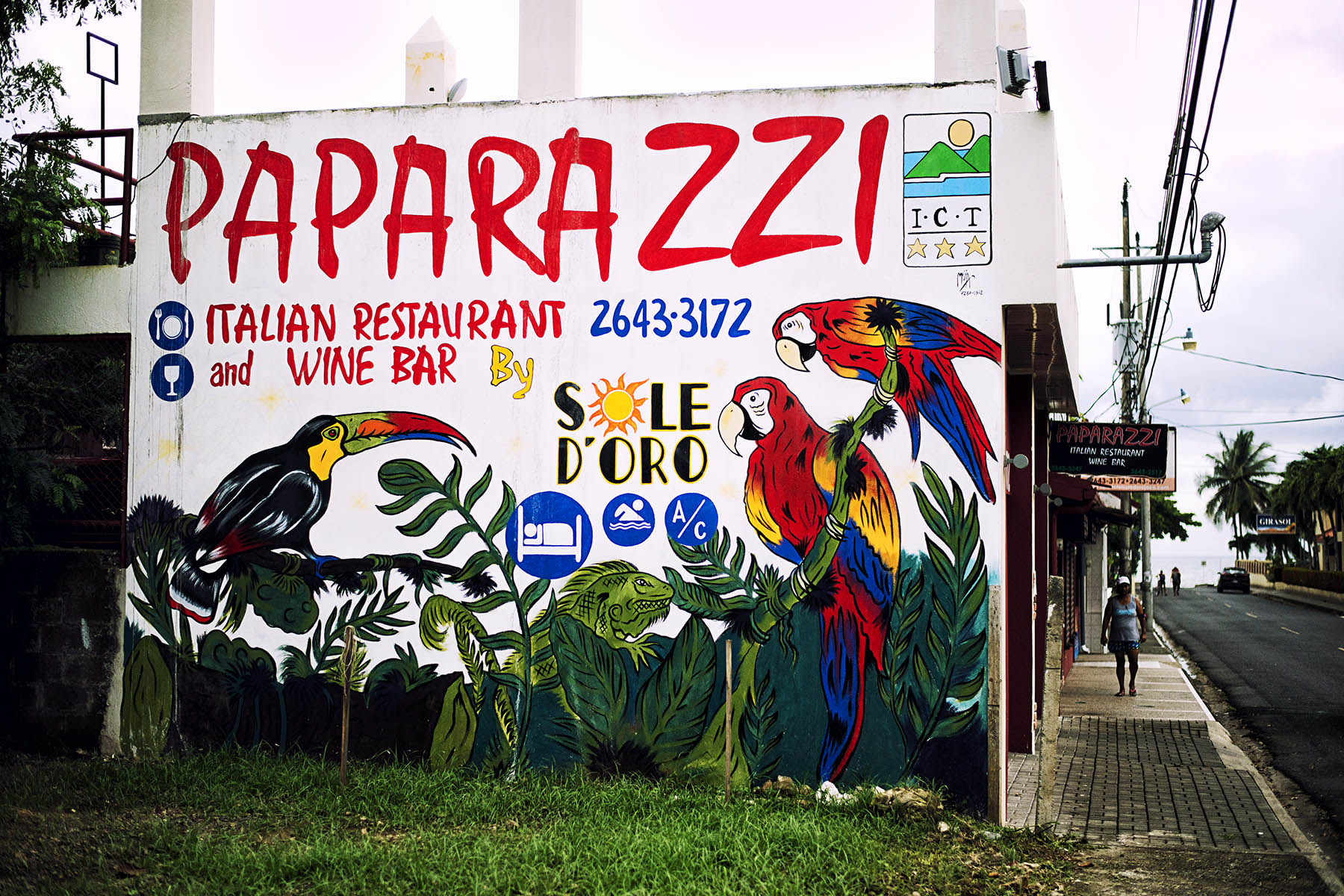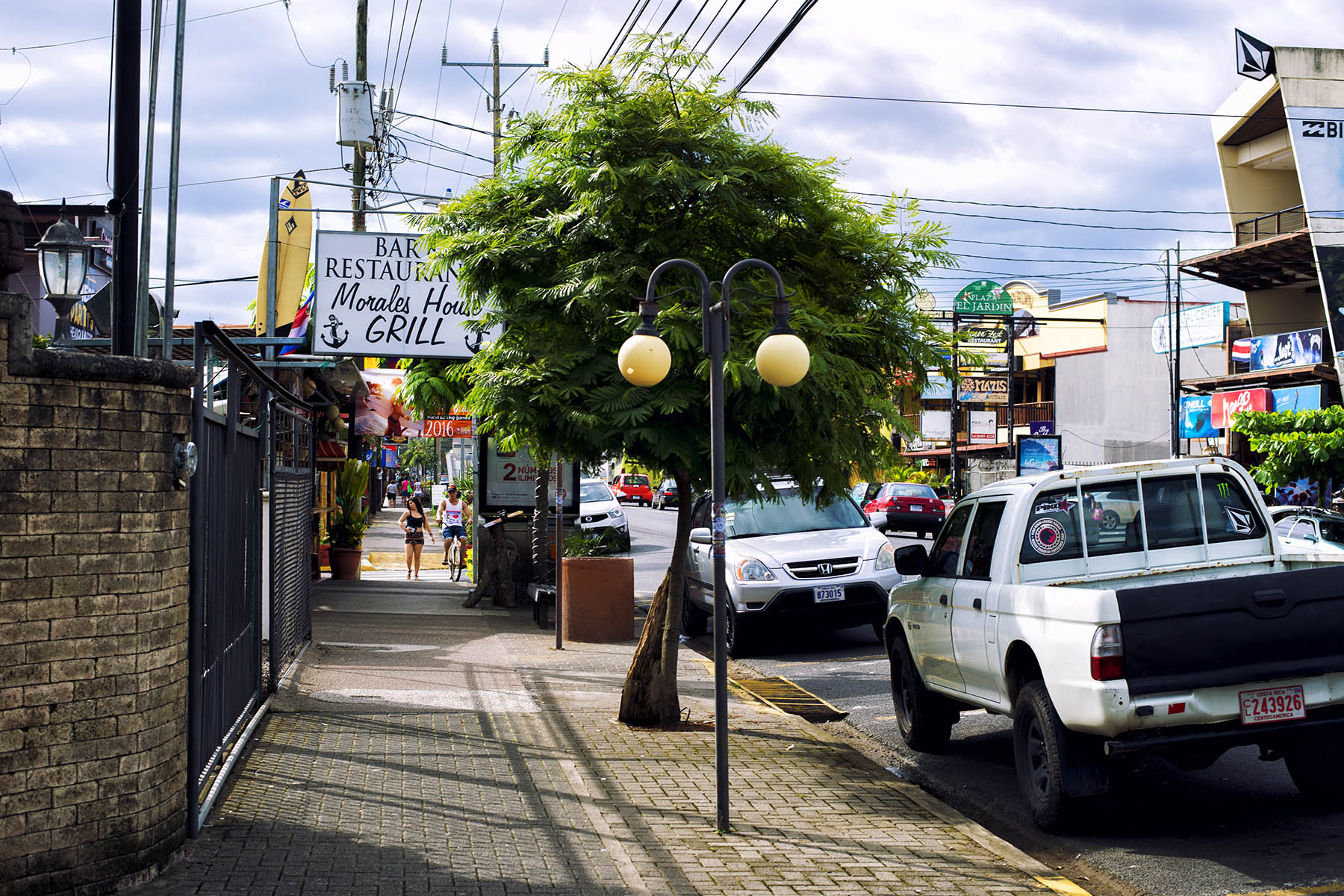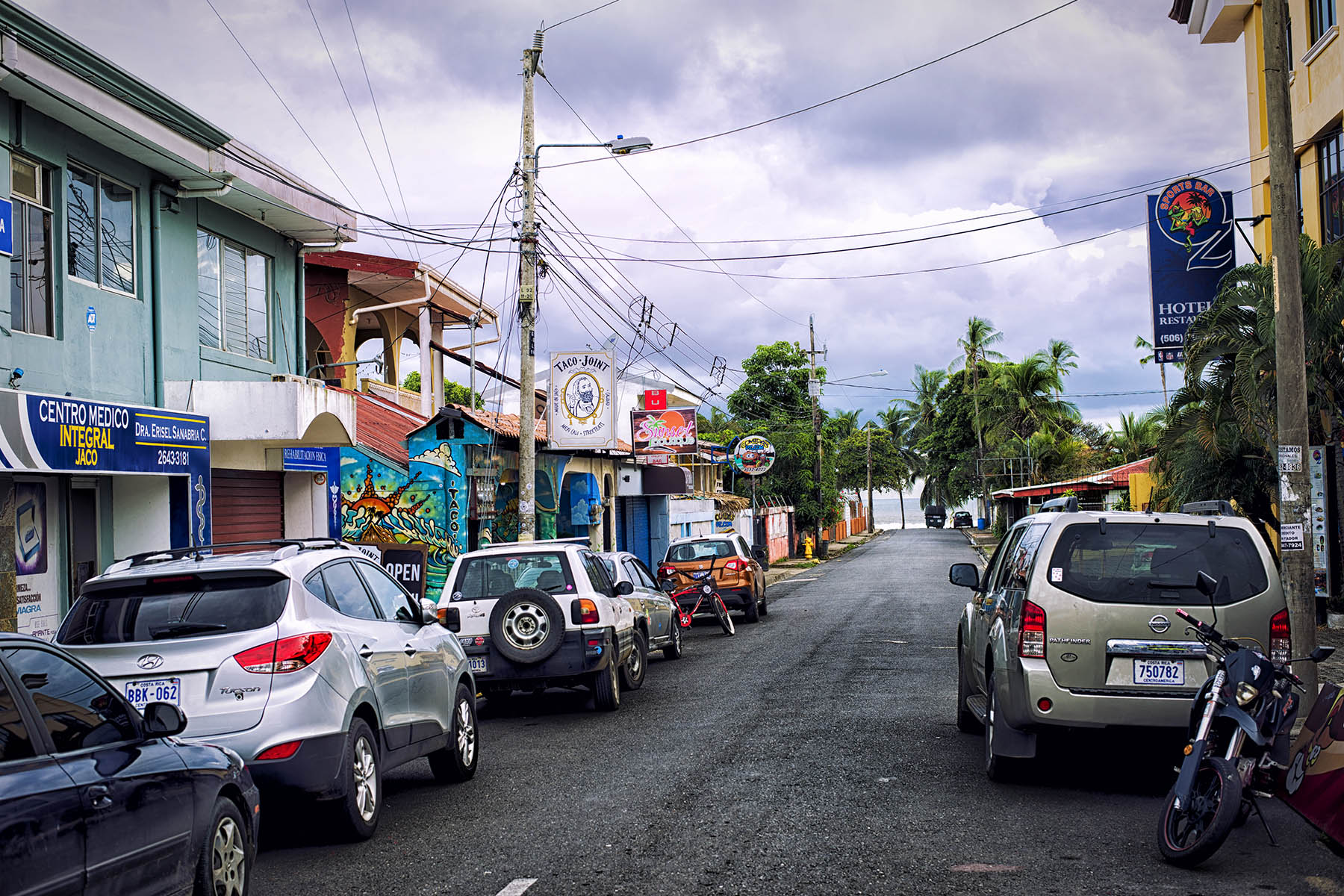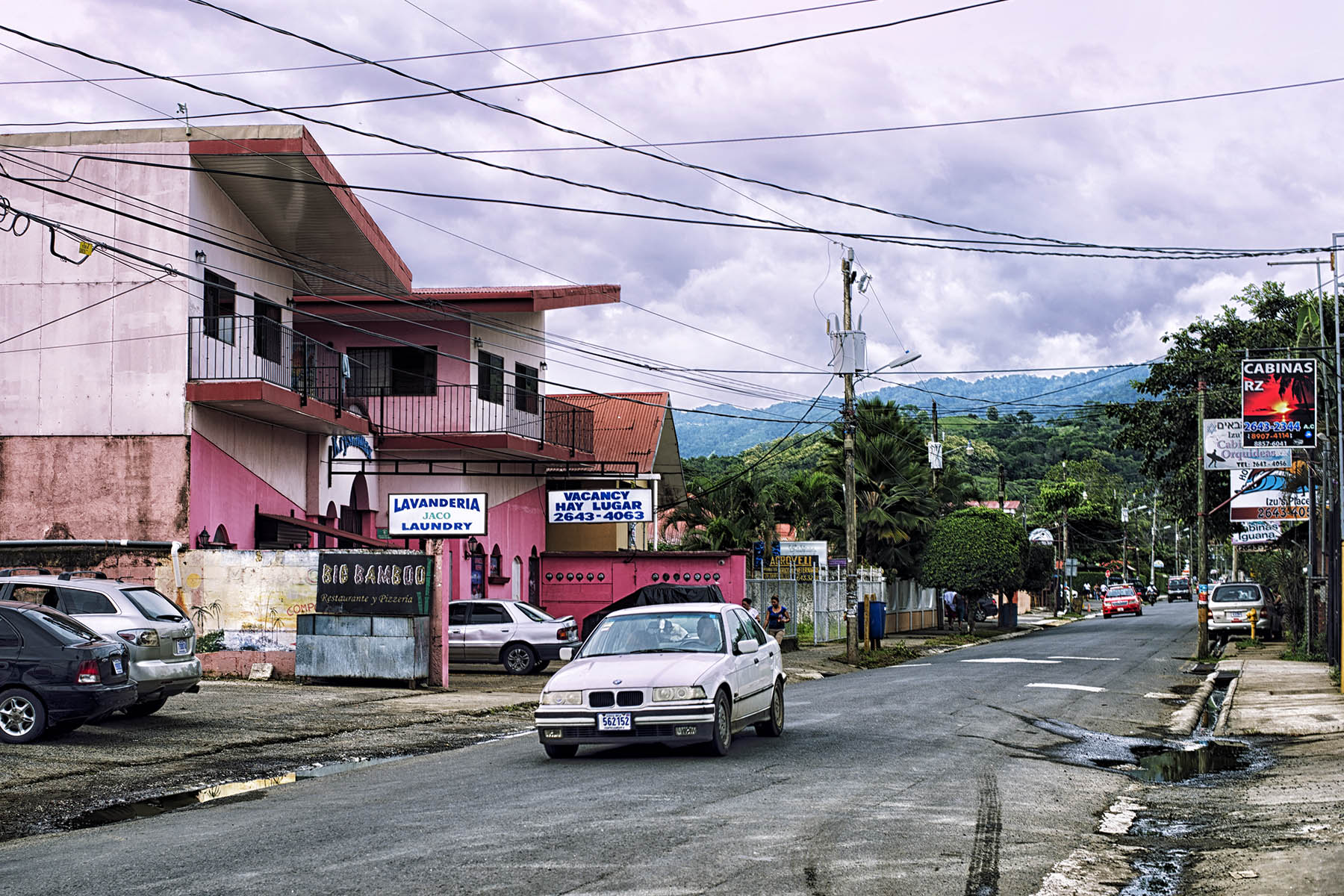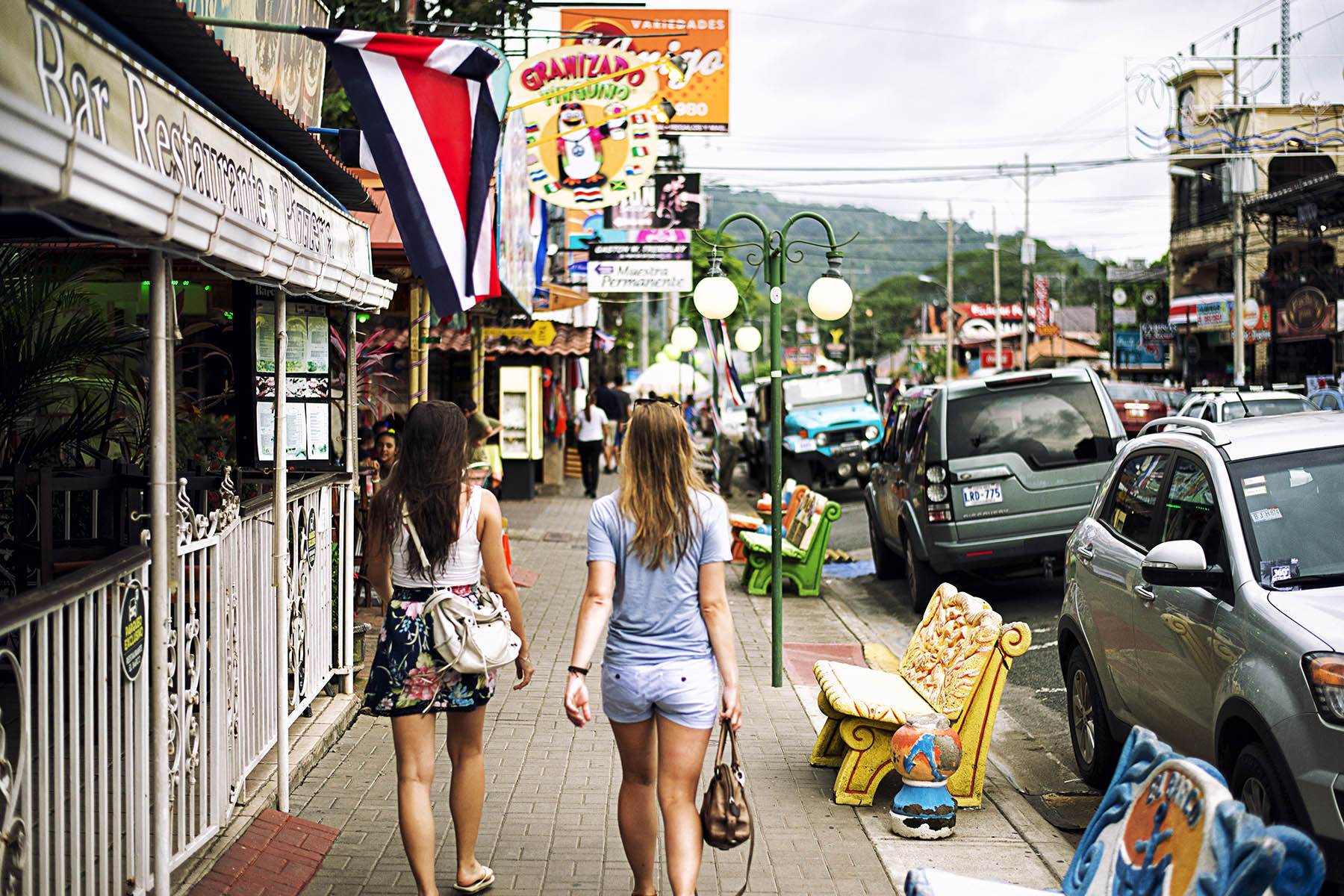 There is absolutely no nightlife in Jaco. As such, once the sun sets around 6pm, your options are mostly drinking at home or going to sleep. We mostly did the drinking part but even then you go to bed around 11pm at the latest. While it was weird going to sleep at such early hours it proved to be beneficial as we got to get up early and enjoy ourselves at the beach or by the pool.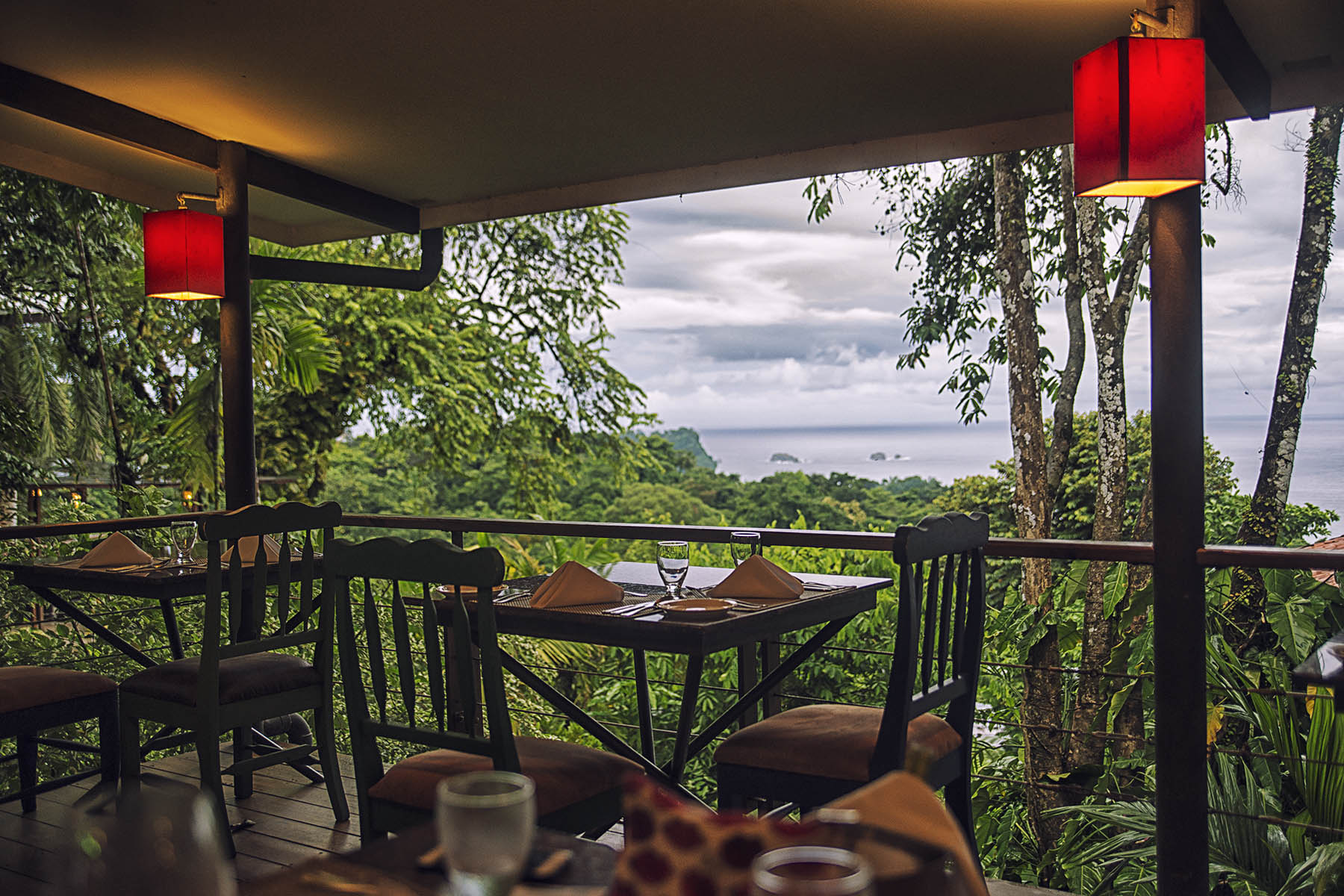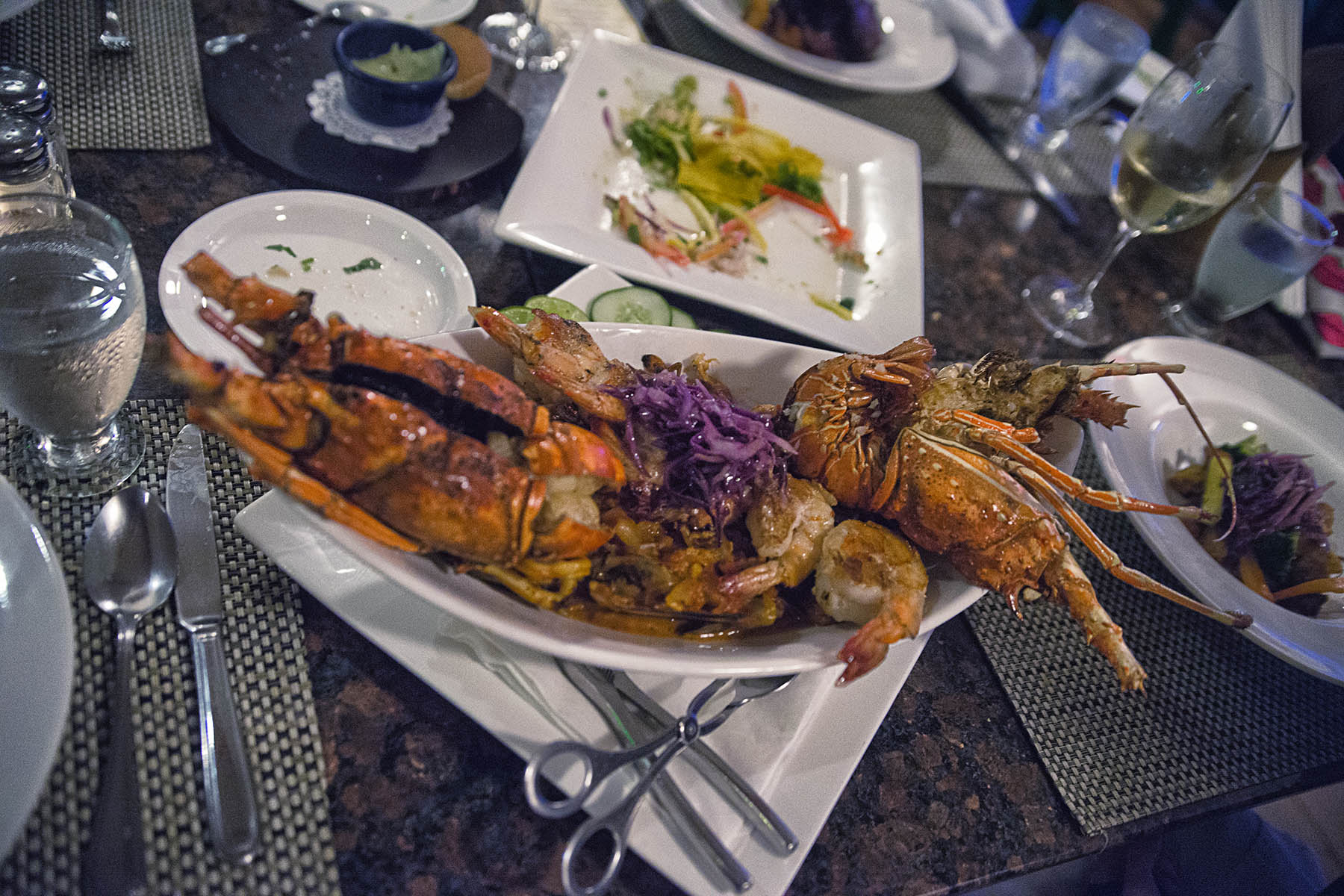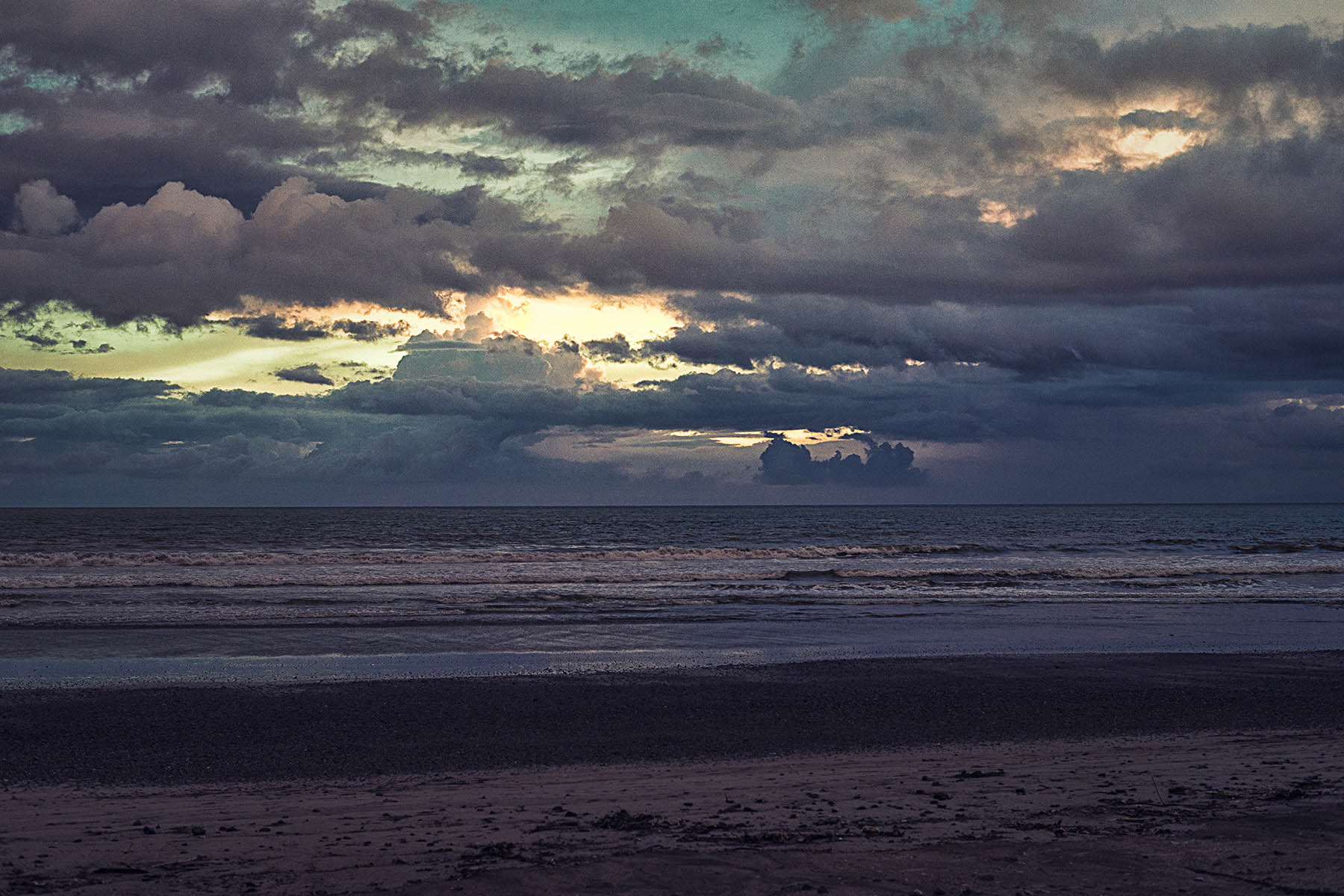 One of the great things I got to do while vacationing in Costa Rica is visiting the local farmer's markets. The challenge was to get directions from the locals as we did not speak much Spanish. I constantly repeated "Me gusta fruta fresca" in hopes of someone understanding me and pointing me in the right direction. It worked as we found not one but two local markets! We were able to get great deals on fresh fruit and satisfy our hunger for exotic foods. Without knowing Spanish we haggled with the locals and got to try some local fruits and vegetables at cheap prices!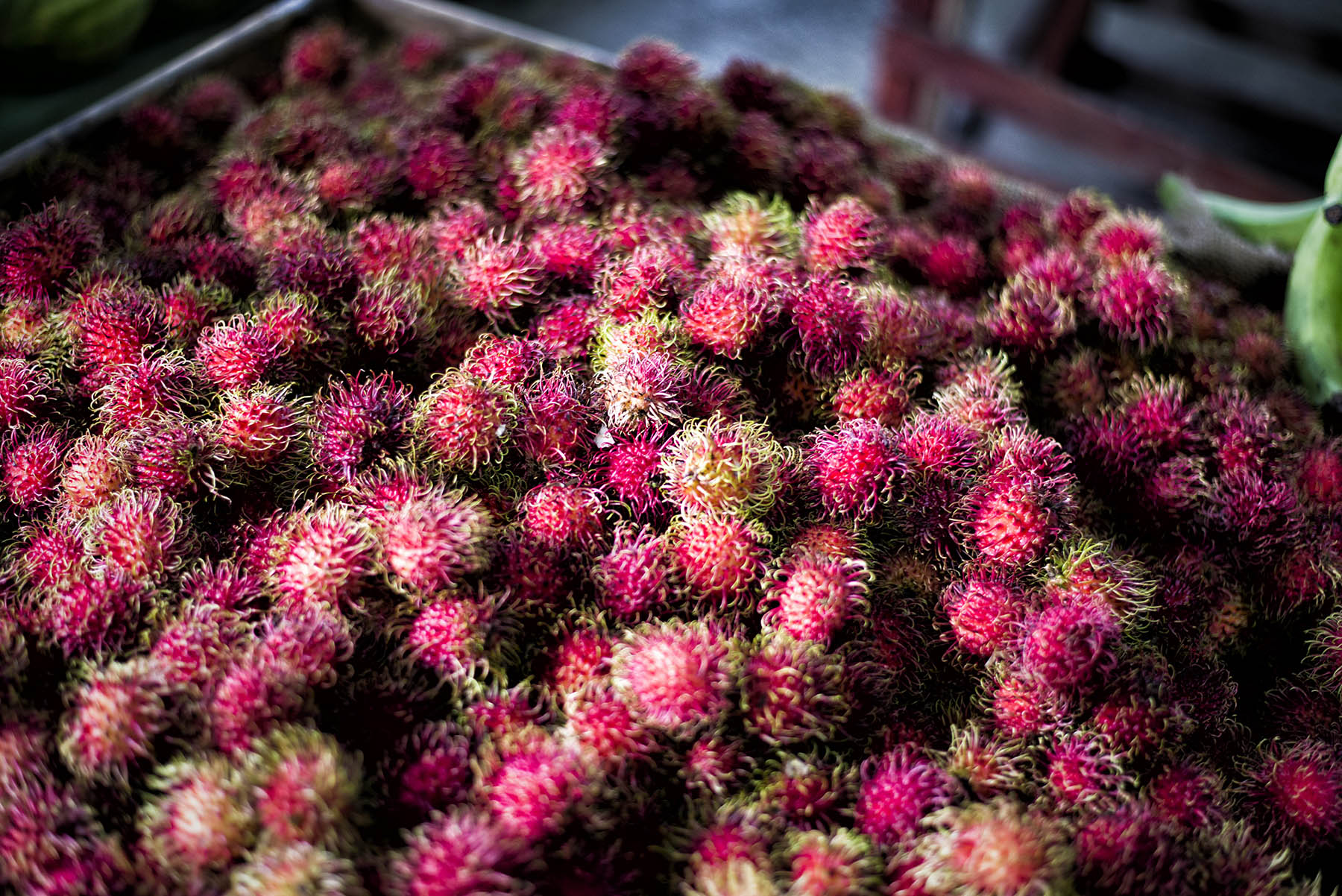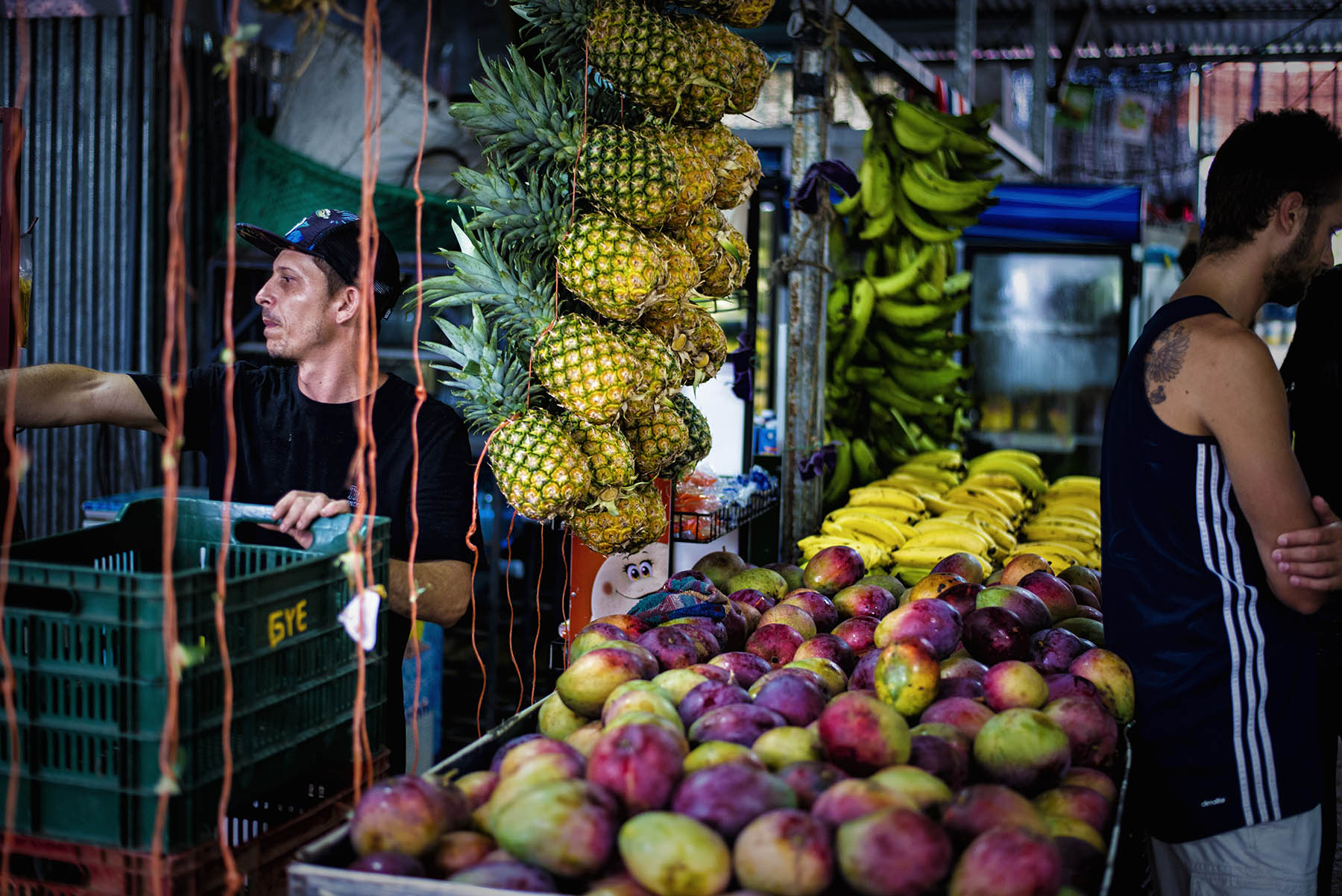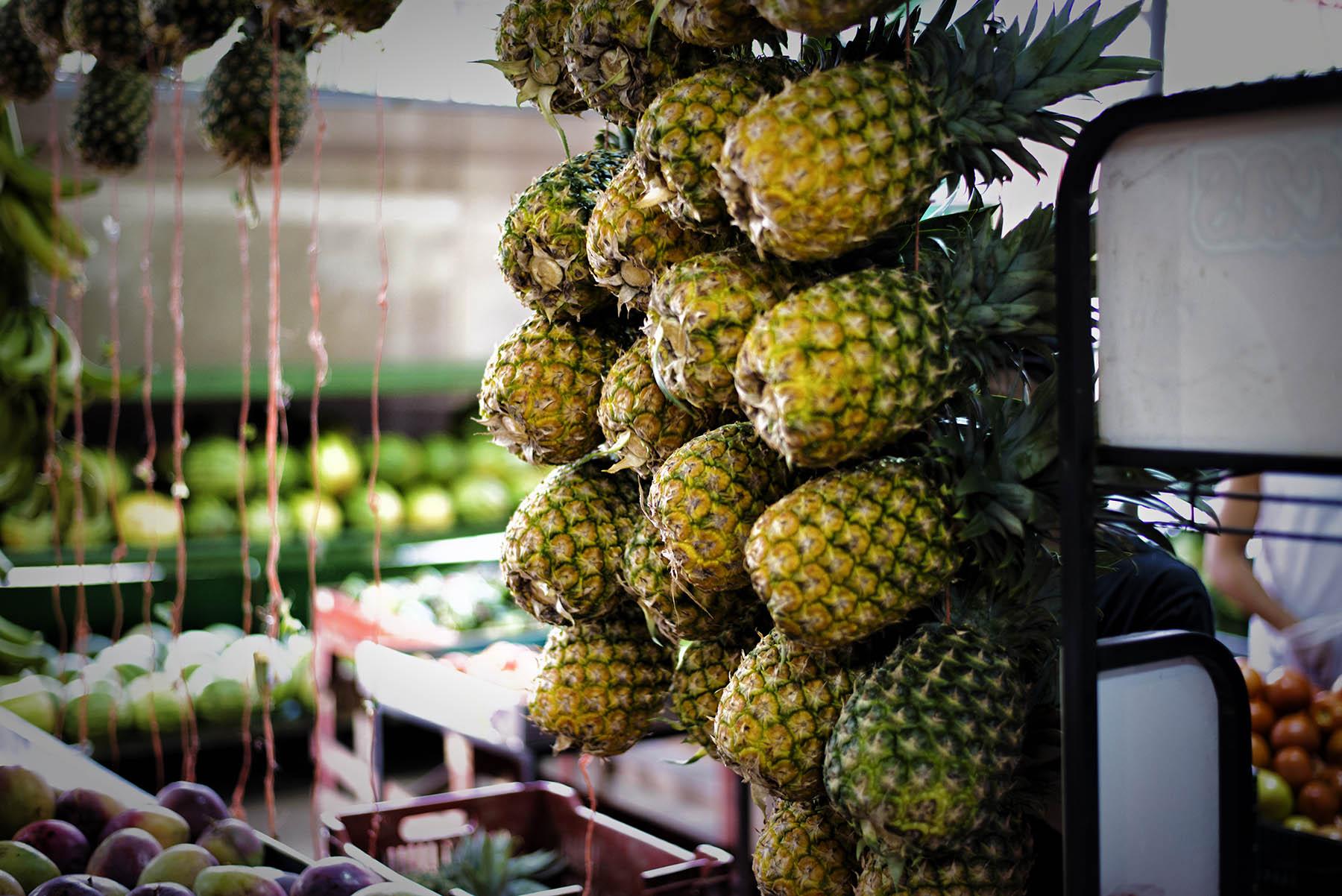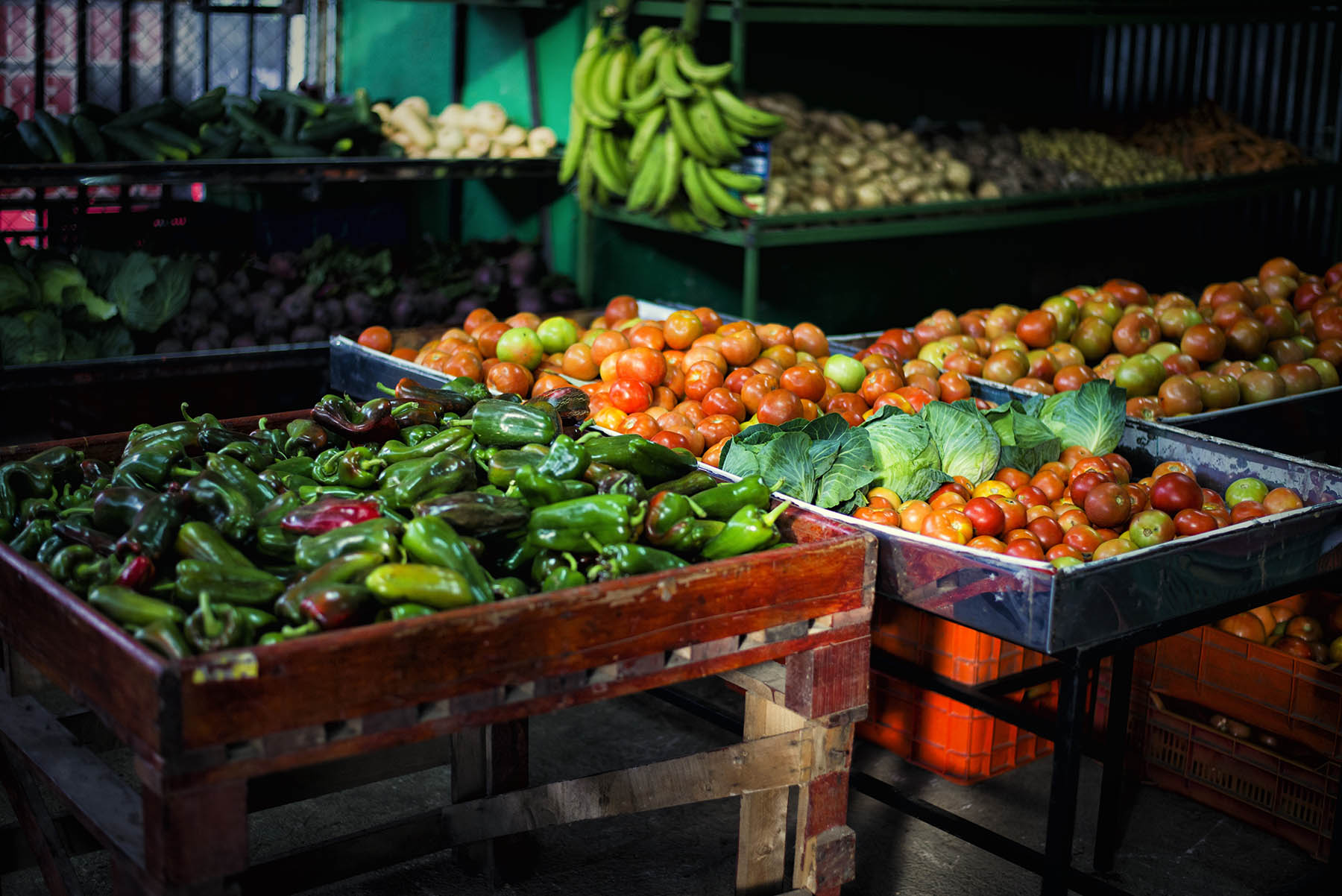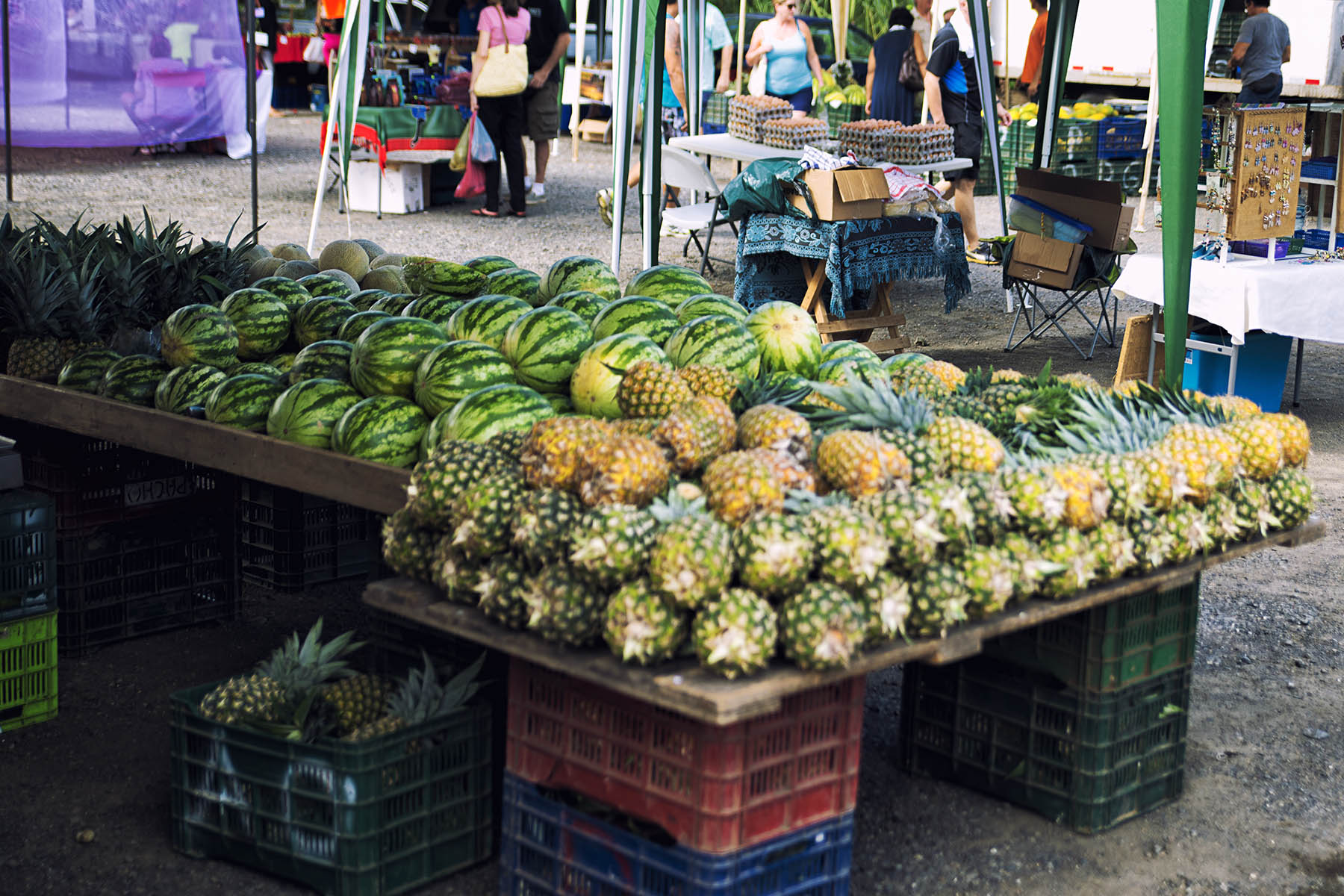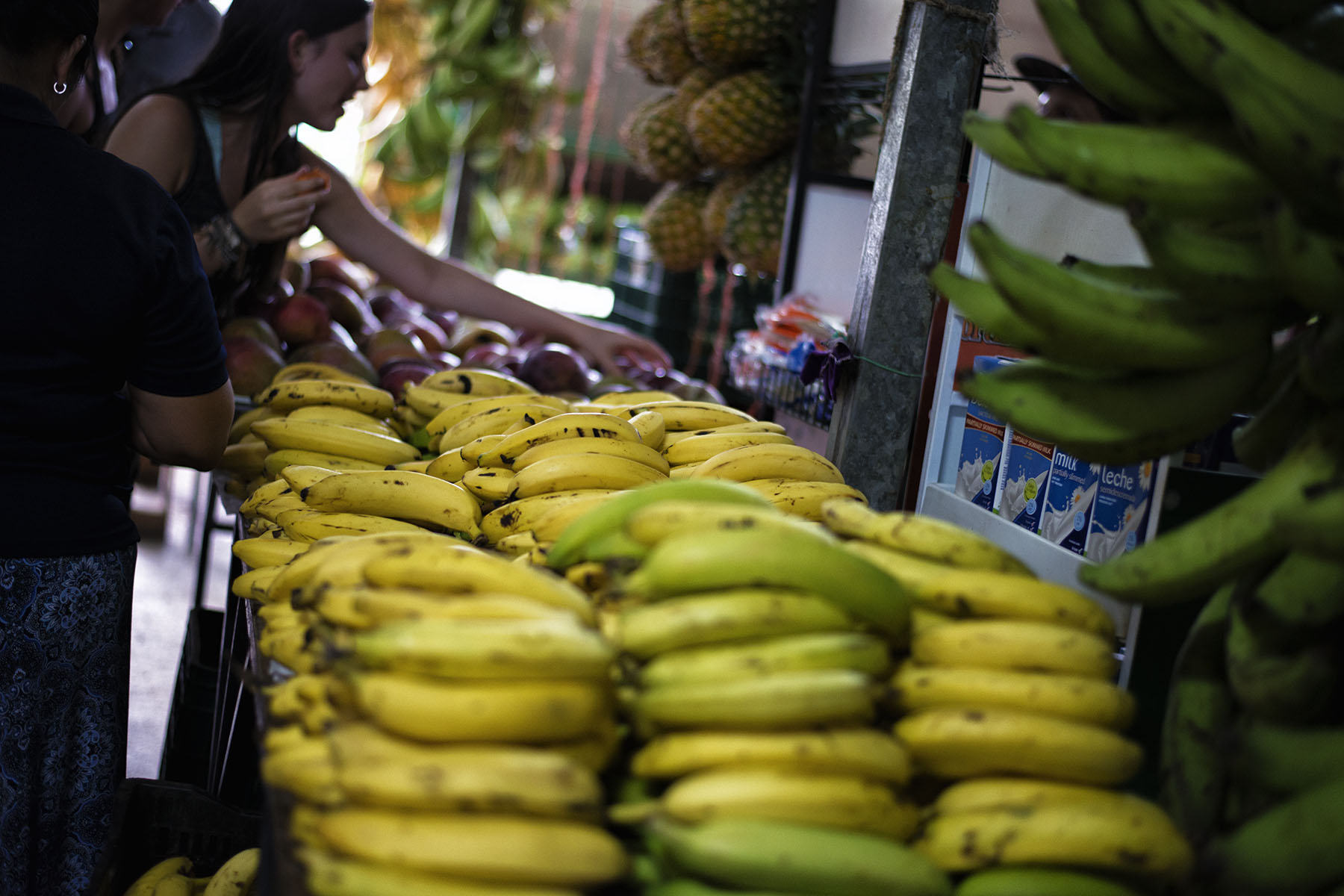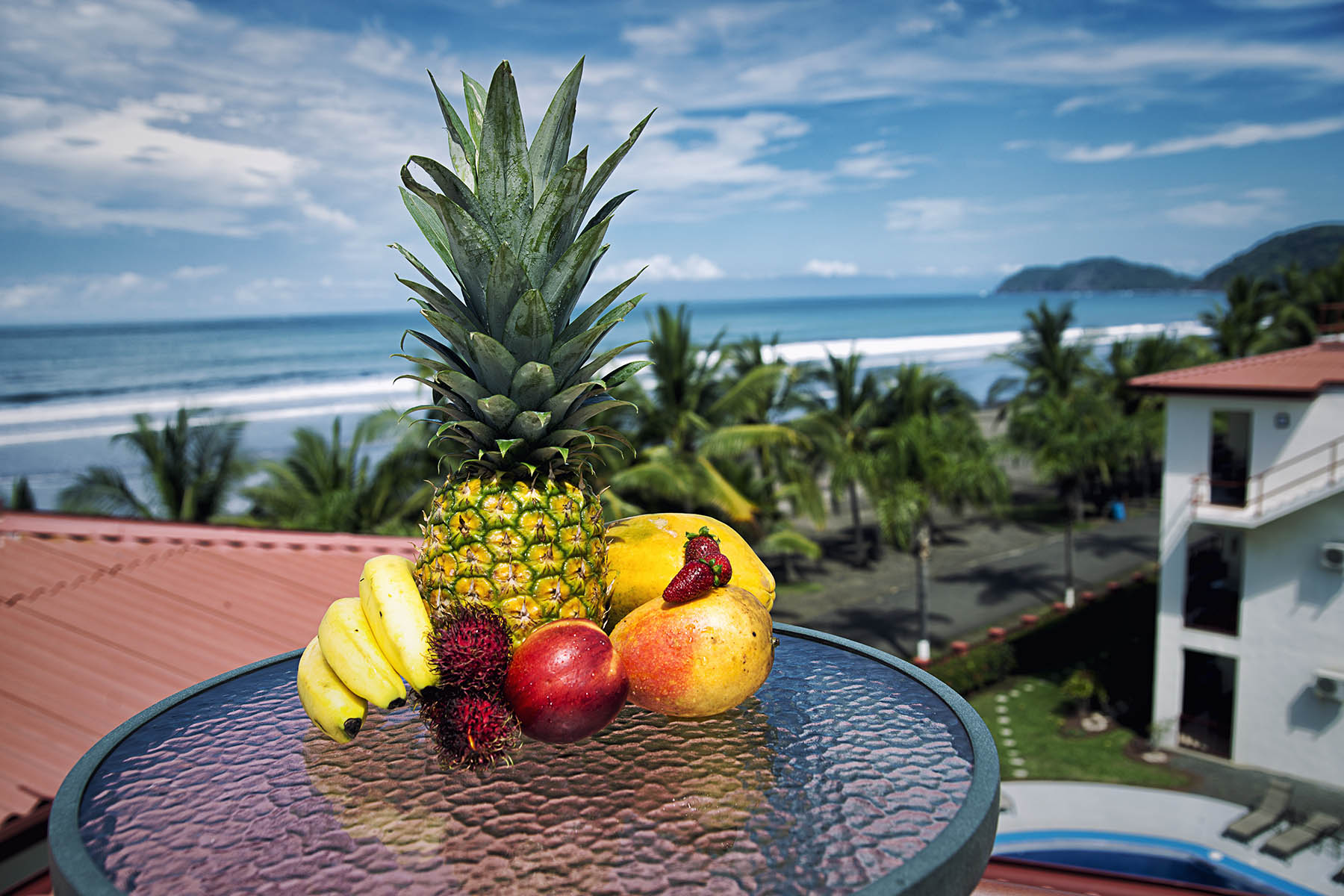 Overall Costa Rica offers an interesting experience with its nature and wildlife. While the trip to Costa Rica will end being rather pricey there are still many things to see there that can offer something new to any traveler. From its beaches to its natural parks Costa Rica provides a wide variety of activities to its visitors who are willing to spend money. I have not been to any other countries located in Central or South America therefore Costa Rica provided a fresh look at the culture and nature of these countries.