Today's blog post is dedicated to my trip to Hindu and Buddhist temples. Surprisingly enough, I was able to visit these places of worship without leaving the Houston area. What a diverse and multi-cultural city we live in! You don't need passports, visas or flights in order to immerse in different cultures. In order to get a glance at the temples I am going to talk about in this post all you need to do is make a short drive to Sugar Land.
I will start my narrative with the Hindu temple BAPS Shri Swaminarayan Mandir. This Houston's sanctuary is the first traditional Hindu Mandir of its kind in the entire North America. The Mandir was completed in July of 2004 (after just 16 months of construction) with the help of volunteers contributing over one million hours. The Mandir is made out of Turkish limestone on the outside and Italian marble on the inside. The individual pieces were carved by hand in India and then shipped to the United States and assembled here in Stafford like a gigantic puzzle. Even though Mandir has been constructed relatively recently, it gives off an impression of an ancient and sacred temple. While you are allowed to walk around the premises and take pictures of the surrounding territories, no photography is allowed inside of an actual temple. This is unfortunate, as what I have seen inside is truly fascinating. The elegant handy work that was performed on the marble is breathtaking. There are no words to describe the beauty of the inside of this temple. I would highly recommend going to the temple yourselves just to experience this magnificence. And by the way, admission is free!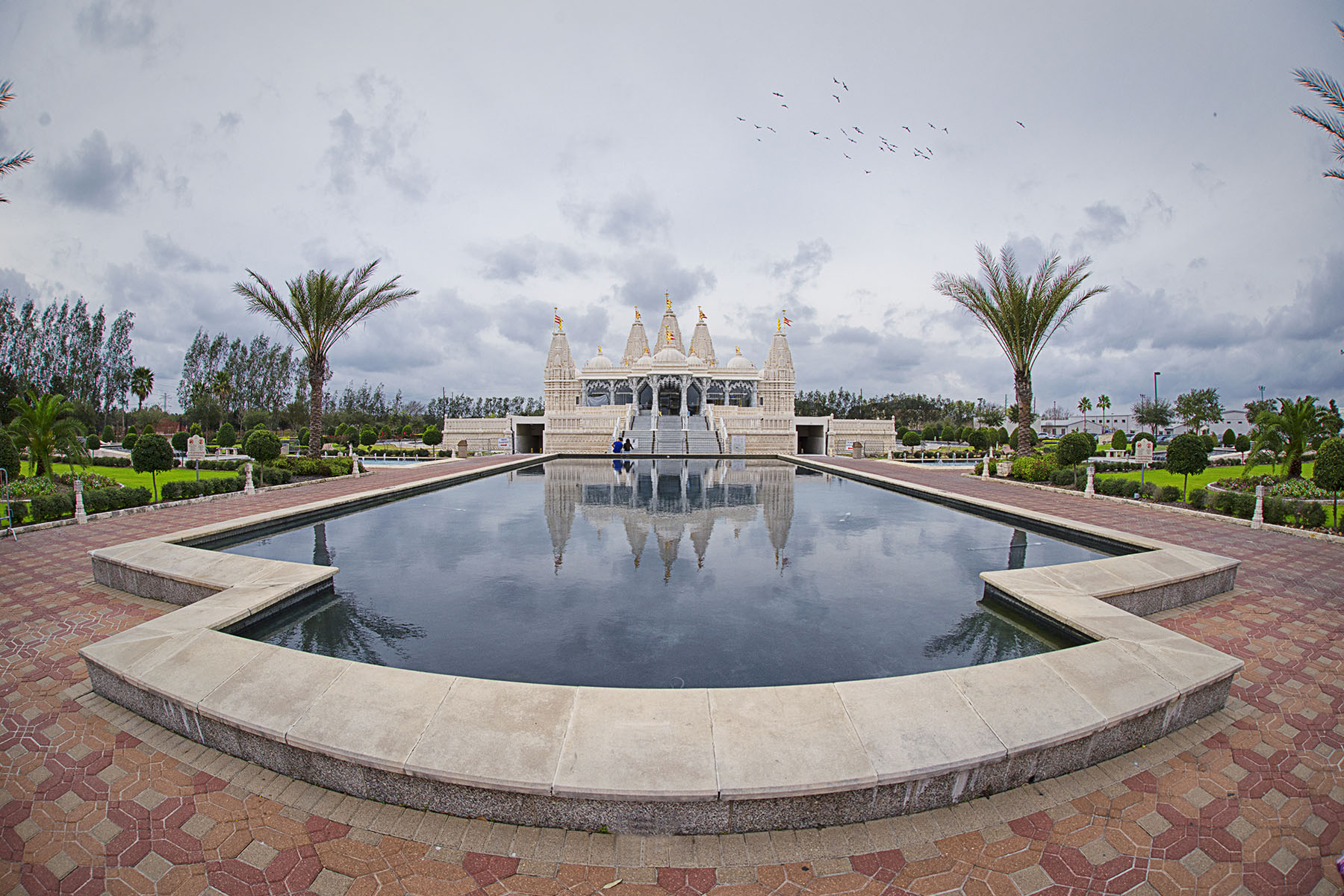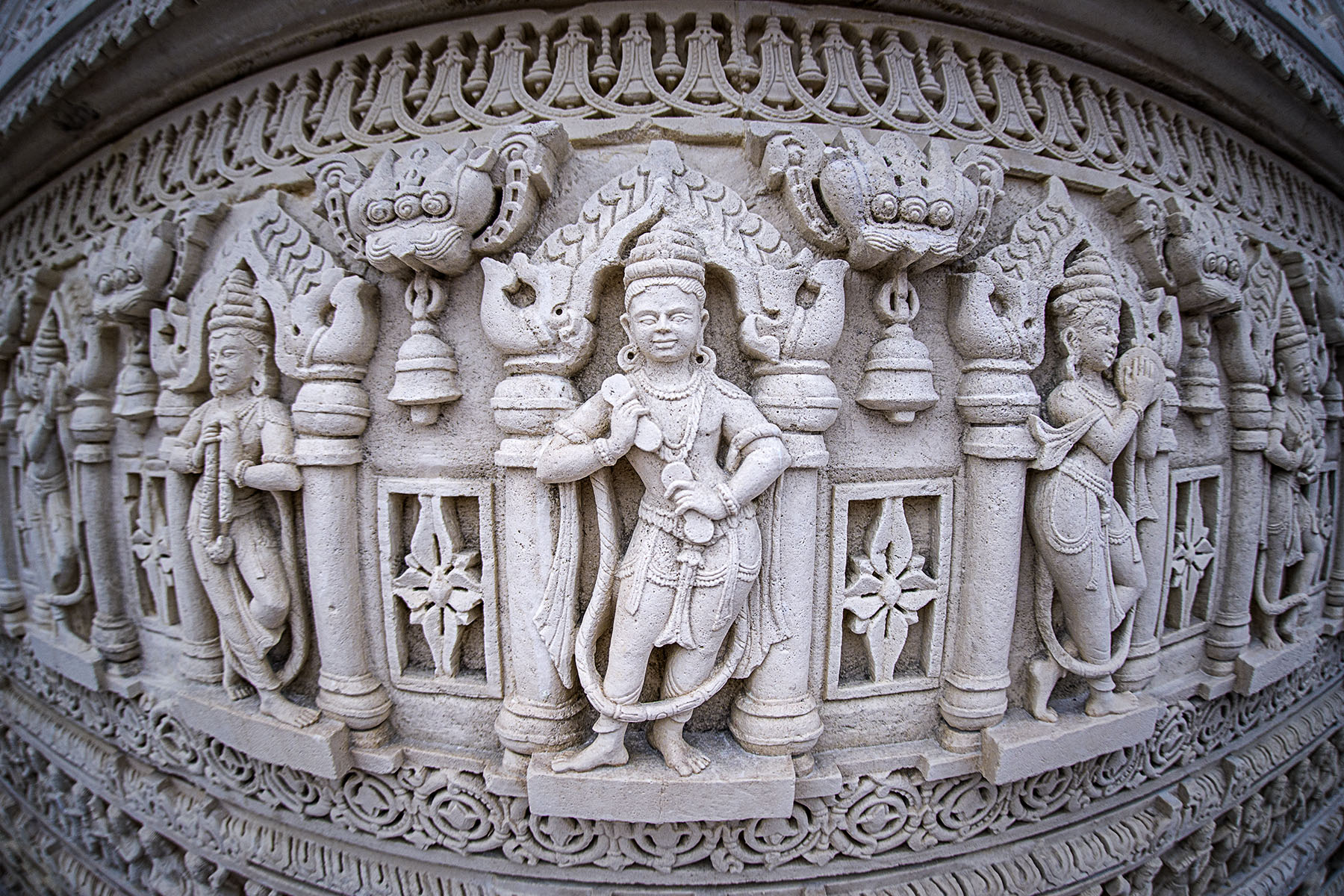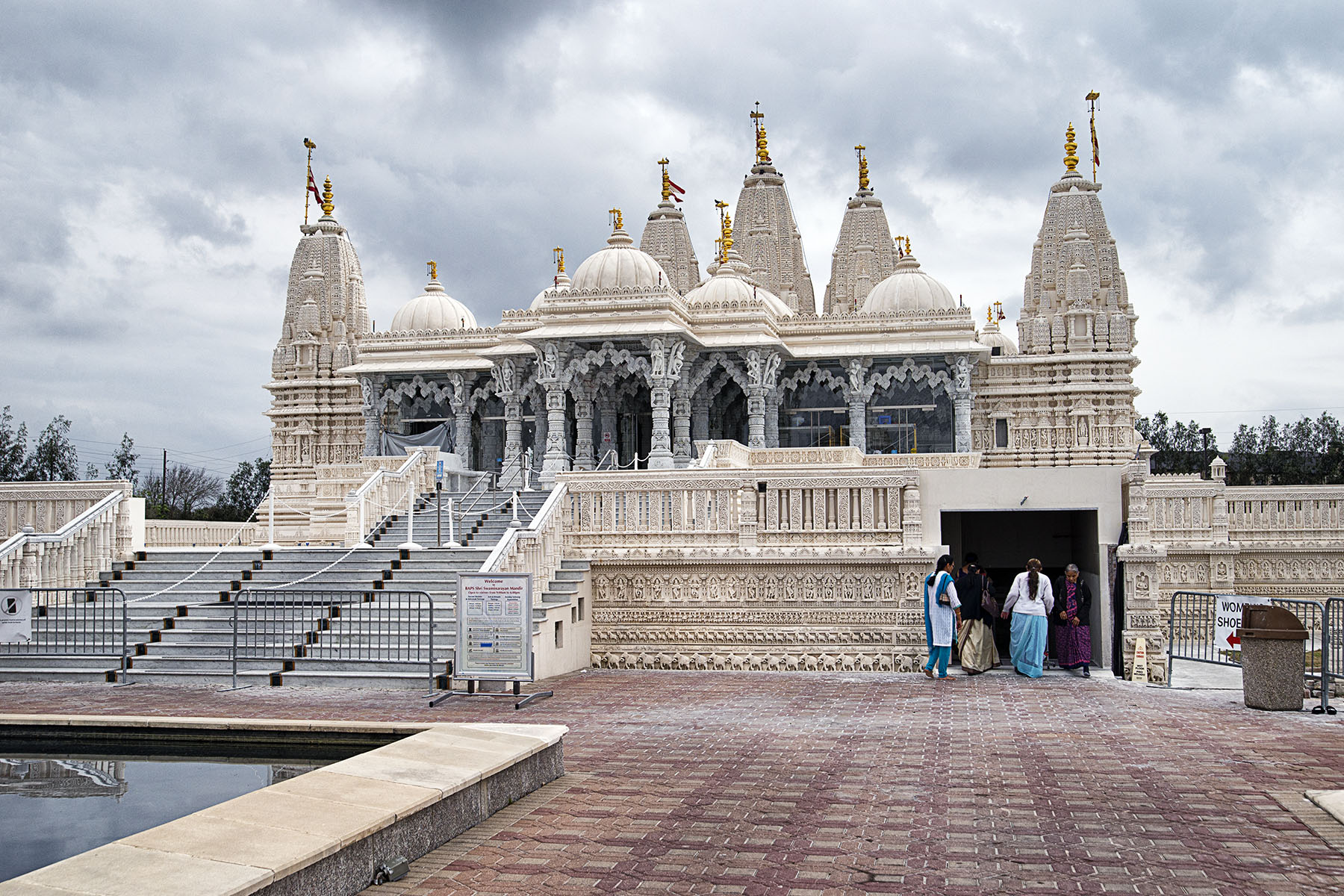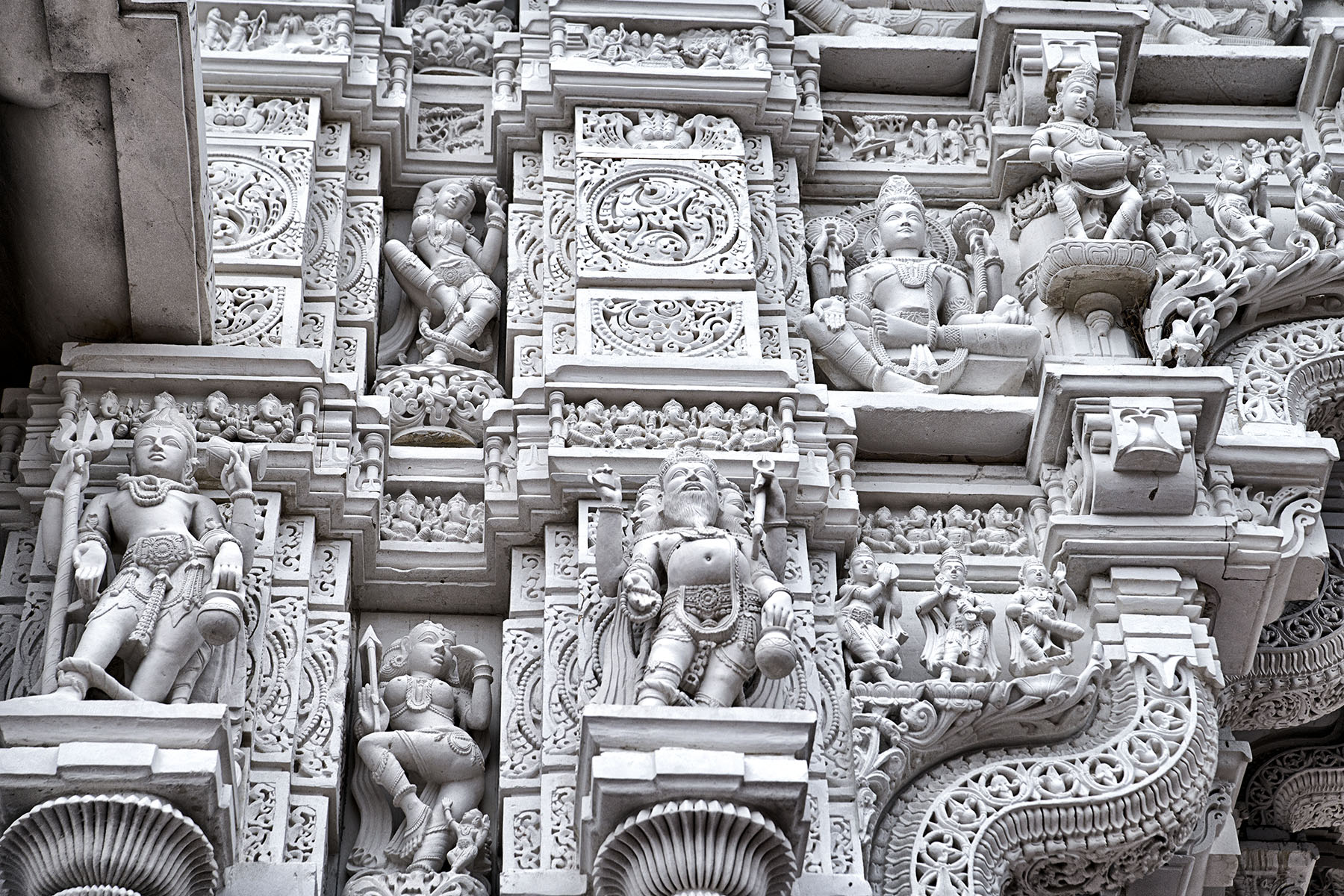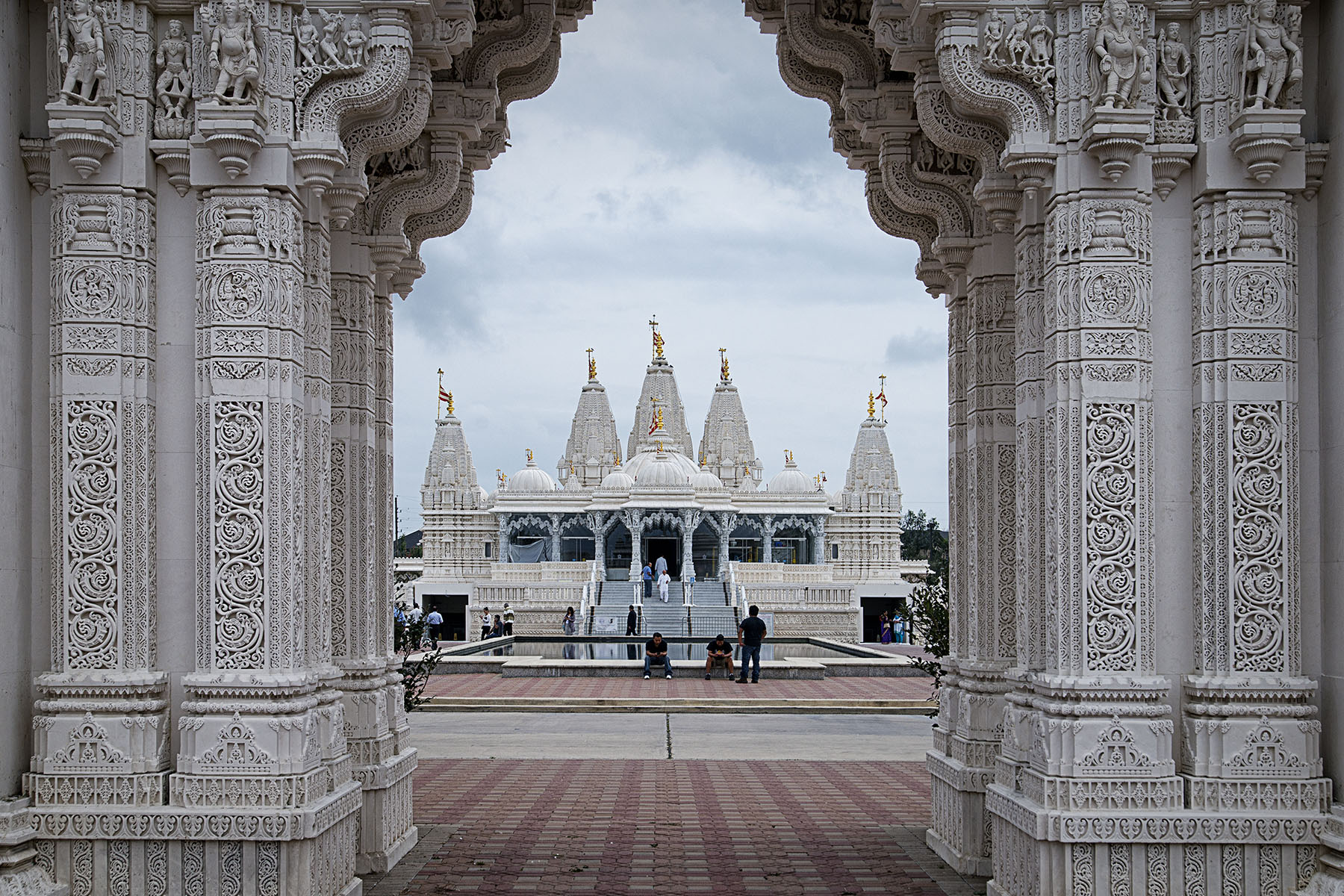 Just few miles away from Mandir lies a completely different world – a Vietnamese Buddhist Center. Sugar Land is home not only to the Indian culture, but Vietnamese as well! The Buddhist center consists of a rather large open area with a pond and numerous shrines to Buddhist deities. The center displays a sense of security and peace. The large statue of Guanyin, Goddess of Mercy, that overlooks the pond and the surrounding benches is magnificent and majestic. Inside of the pond, there are turtles that have a sense of urgency around them. They never stay still and watching them swim around and fight with each other is extremely fun. In the central part of the Buddhist center there are numerous statues of Buddha depicting him during different periods of his life. Besides Buddha, there are also statues of other deities familiar to the followers of Buddhism.
I was fascinated with the magnificence of the sanctuaries that have opened before my eyes. Two completely different religions and cultures that each left a grand lasting impression. What was incredible is that all of these structures have been built here in Houston, thousands of miles away from the native land of these cultures. I enjoyed the time spend at these places and I know for sure that I will be going back. If any of you have a couple of hours to spare during the weekend, go visit these temples and I promise you that this will be the time well spent.