The Grand Canyon and Red Rock Canyon were the last stops of our road trip. After we spent two fabulous days in fabulous Las Vegas we made our way to the Grand Canyon National Park. This nature's wonder is known to many people around the world and we could not wait to see what the Grand Canyon has to offer. We put off visiting the Grand Canyon till the last couple of days of our trip due to the logistics of our trip. If we were to visit the Grand Canyon in the beginning of our trip, we would be stuck with an incredibly dull ride back from San Diego. So instead, Grand Canyon was an icing on the cake of our road trip.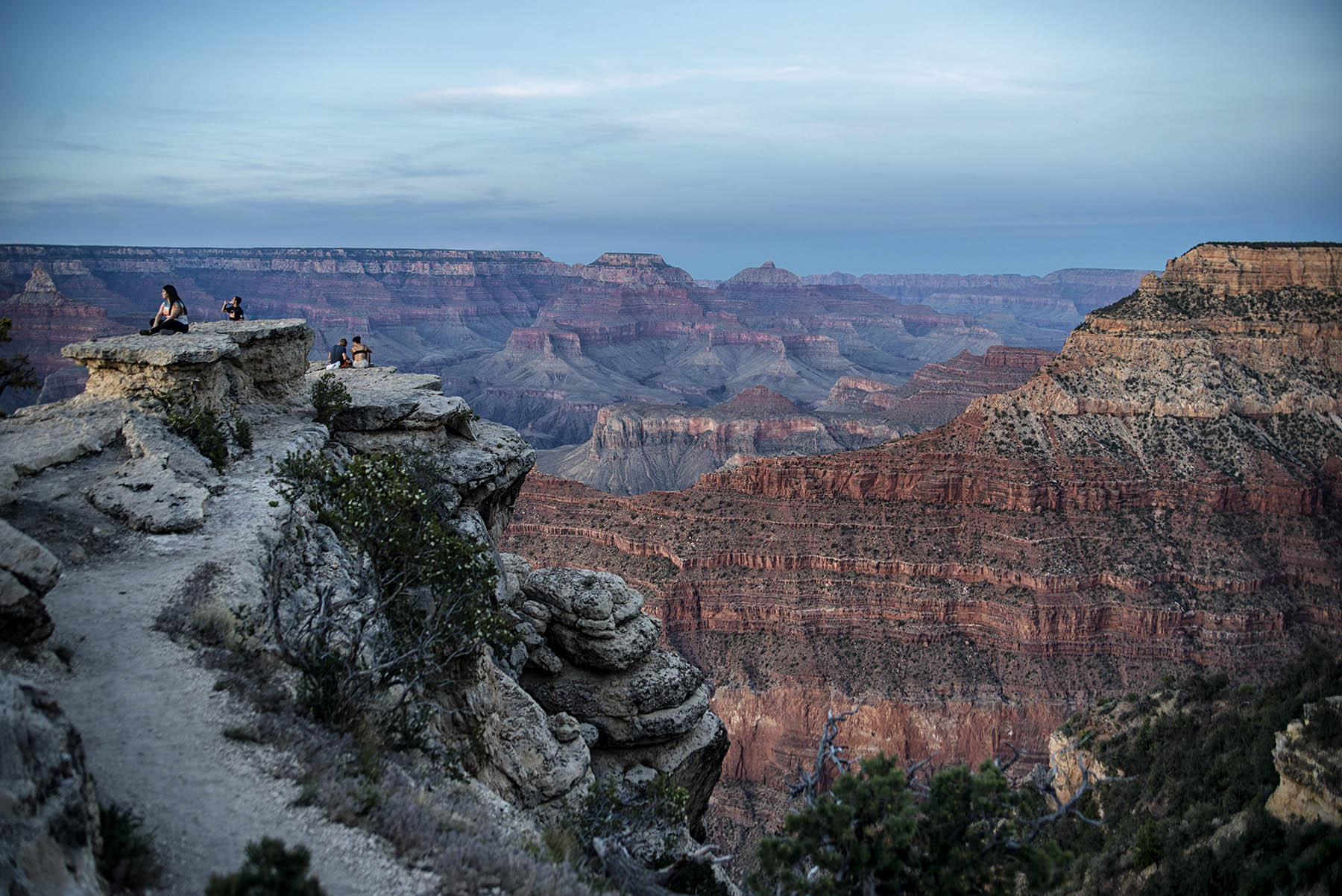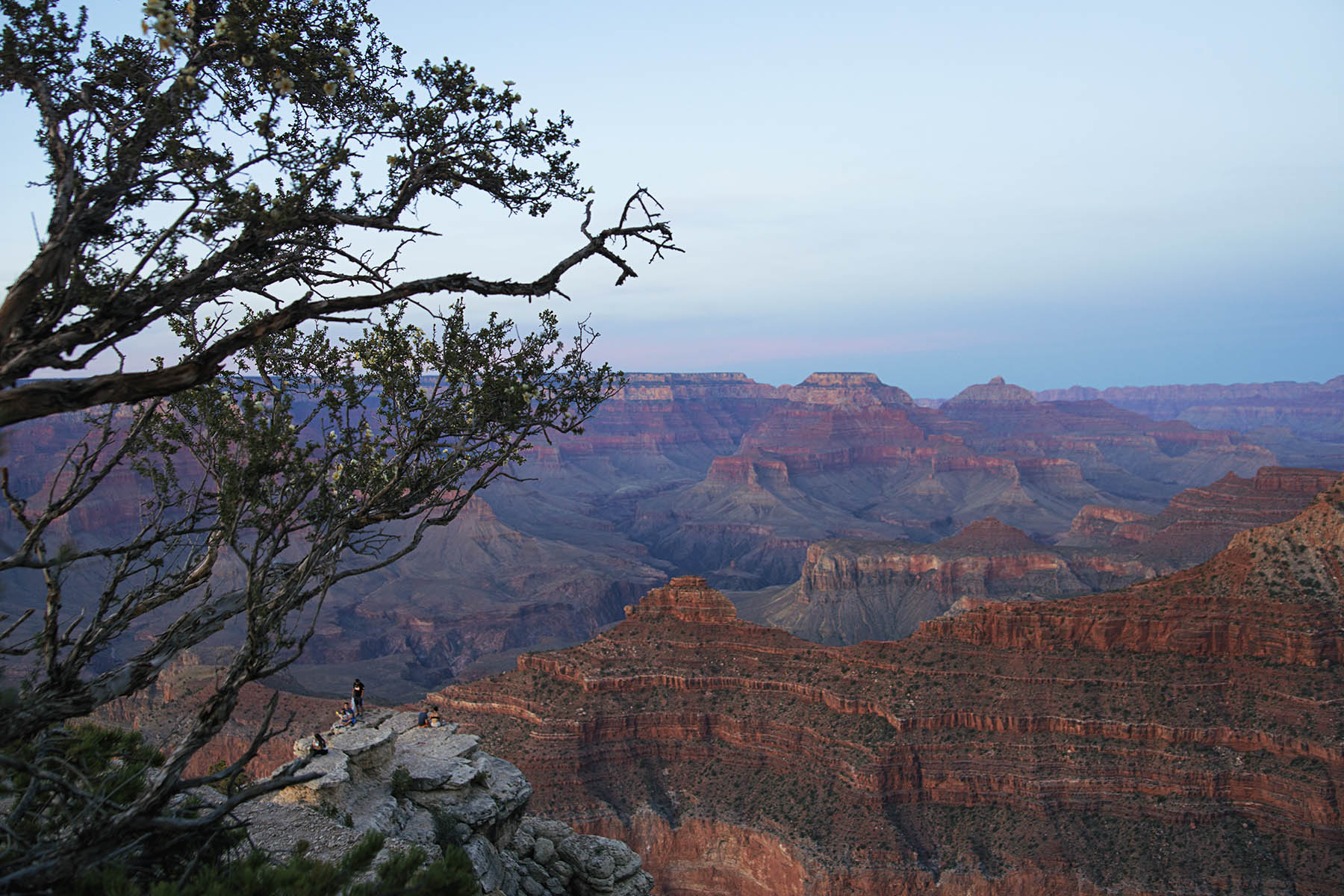 Consistent with our plan, we have arrived at our destination at dawn. Seeing the Grand Canyon in the day light is nice and all, but seeing it lit with orange and red bursts of light from the setting sun is a different level of experience. We were stunned by the beauty and grandeur of this place. The size of the canyons was truly impressive. When you stand at the edge of the viewing platform you feel as small as a dust particle. We spent an hour walking around the park and enjoying the view from different angles before it got completely dark.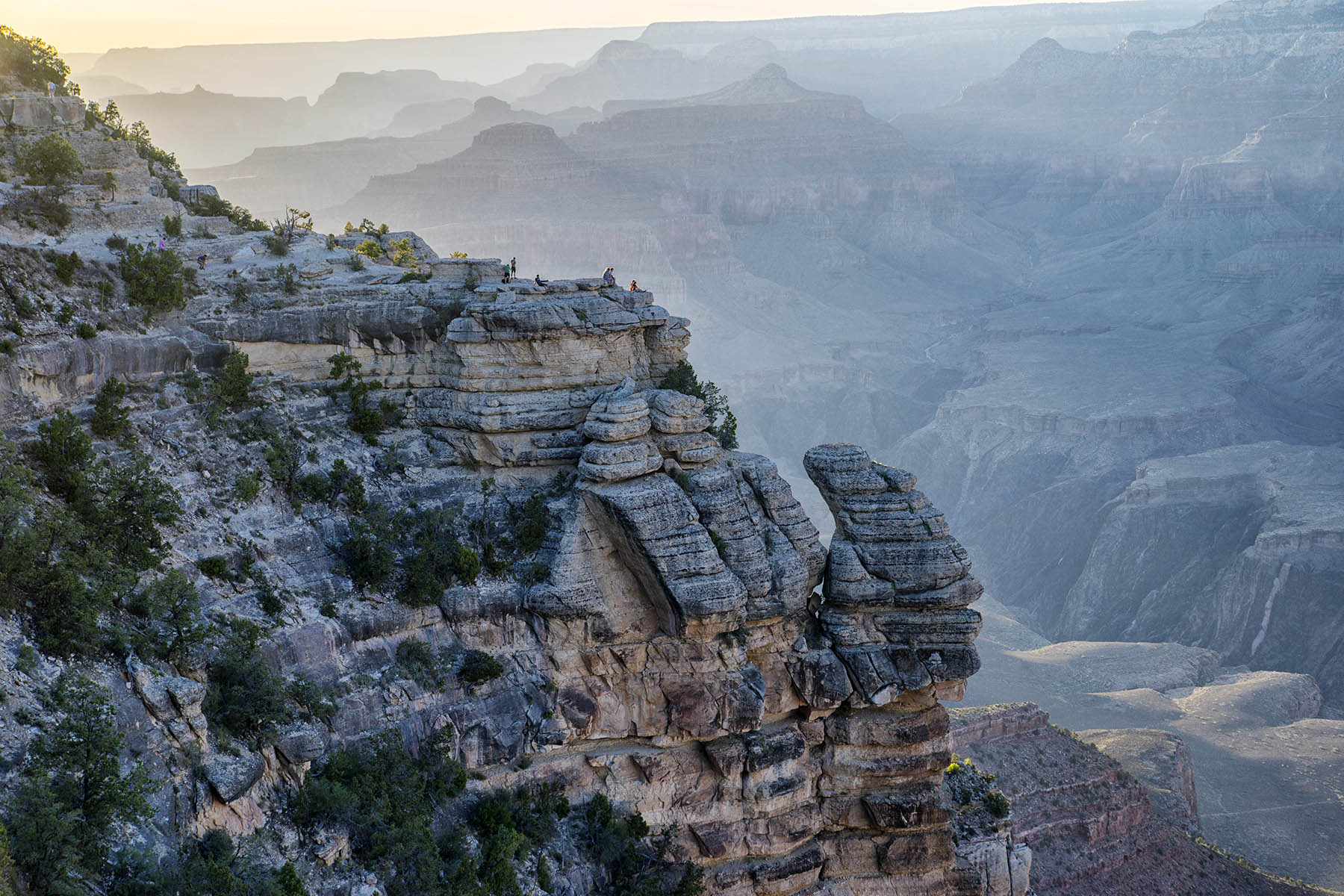 We felt like spending an hour at the Grand Canyon is not enough and decided to come back the next morning. Luckily, the passes you buy at the entrance to the park are week long so you can come in at any time during the week at no additional cost. As such, we had grand plans for the next morning. We decided to do something that we wouldn't be able to replicate elsewhere. Our idea was to have a glamorous photoshoot on top of the Grand Canyon. Who else can boast to have done that?!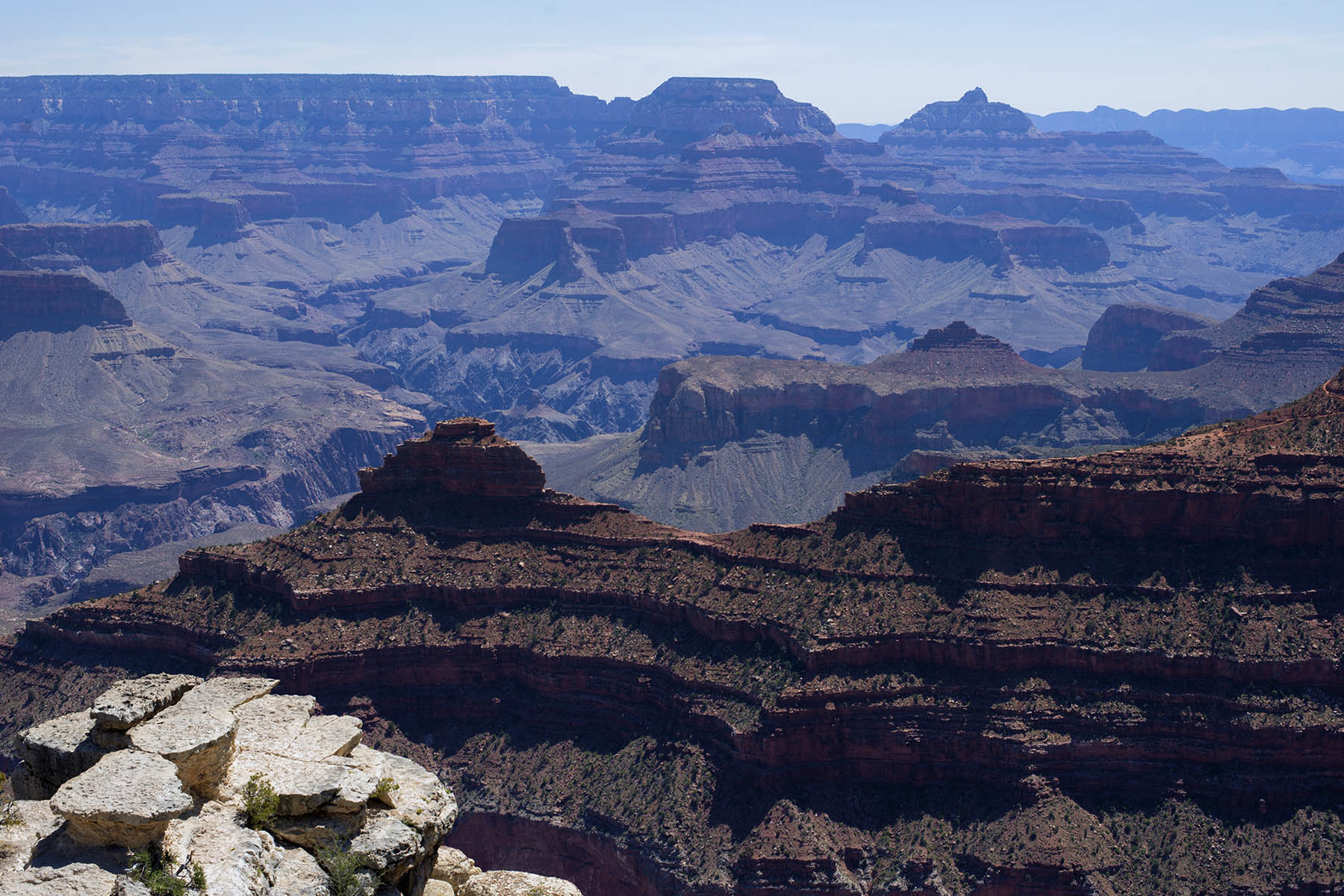 I can tell you that while our intentions were pure, actually doing the photoshoot was rather challenging. First of all, we had to wake up at 6AM to prepare for the photoshoot and get to the canyons before it would get too hot. Secondly, my girlfriend ended up parading through the park wearing an evening dress, high heels and make up, while the majority of the visitors were dressed in shorts and athletic wear. Naturally, we were followed by looks of confusion and concern for our mental health. One family even stopped and watched us do the photoshoot for twenty minutes instead of looking at the nature around them. At the end of the day, this idea was totally worth it as I enjoyed the results of this photoshoot and hope you do too.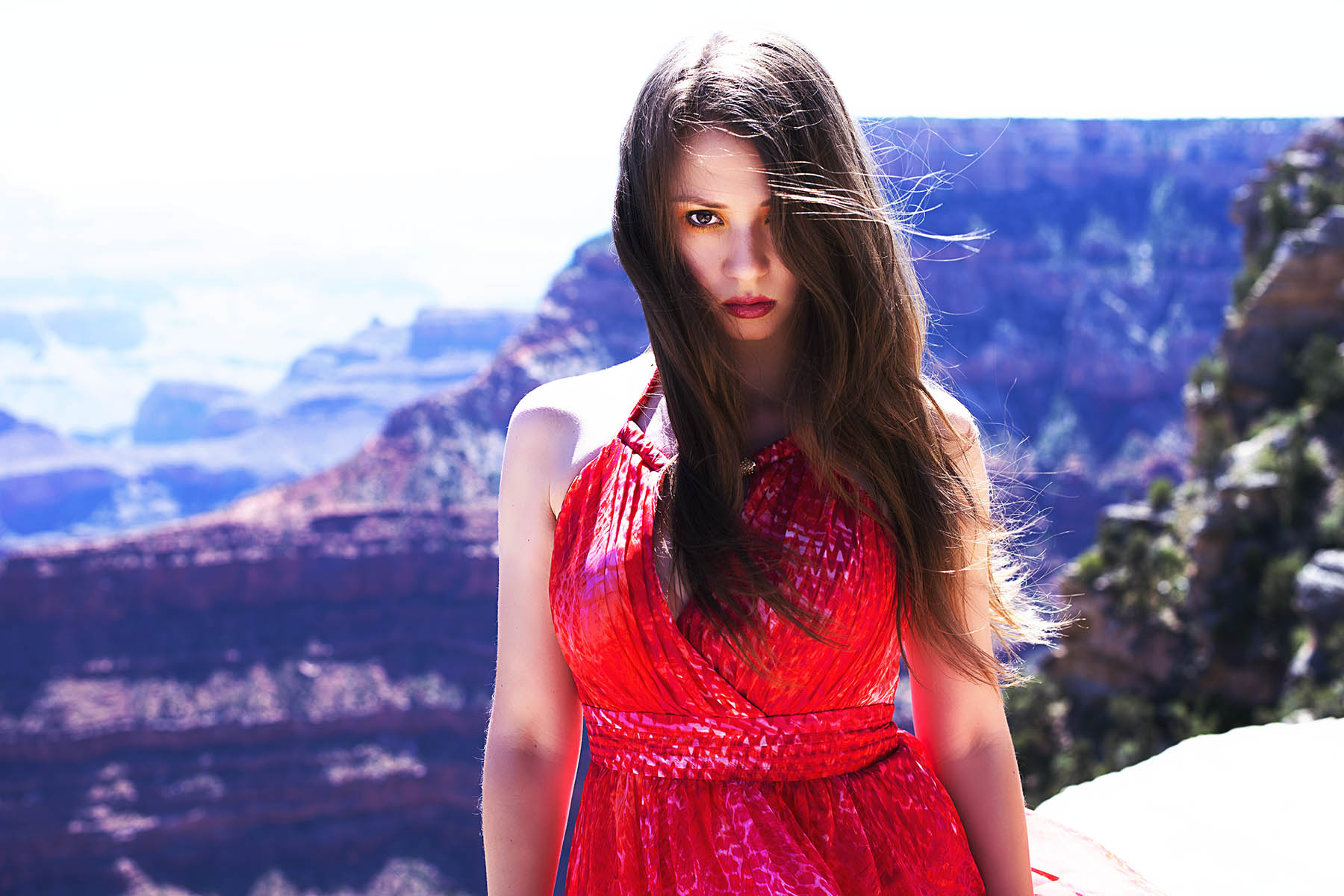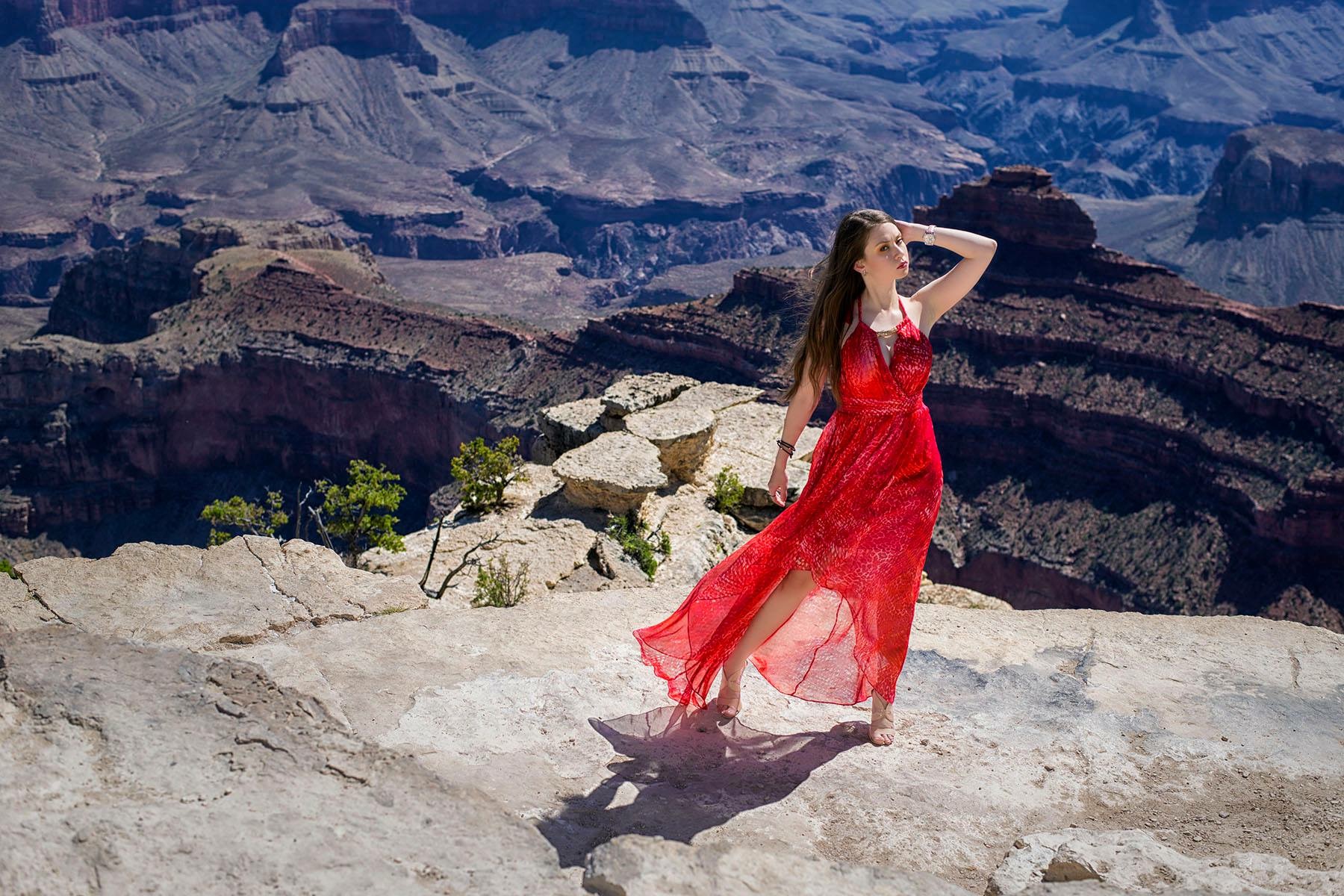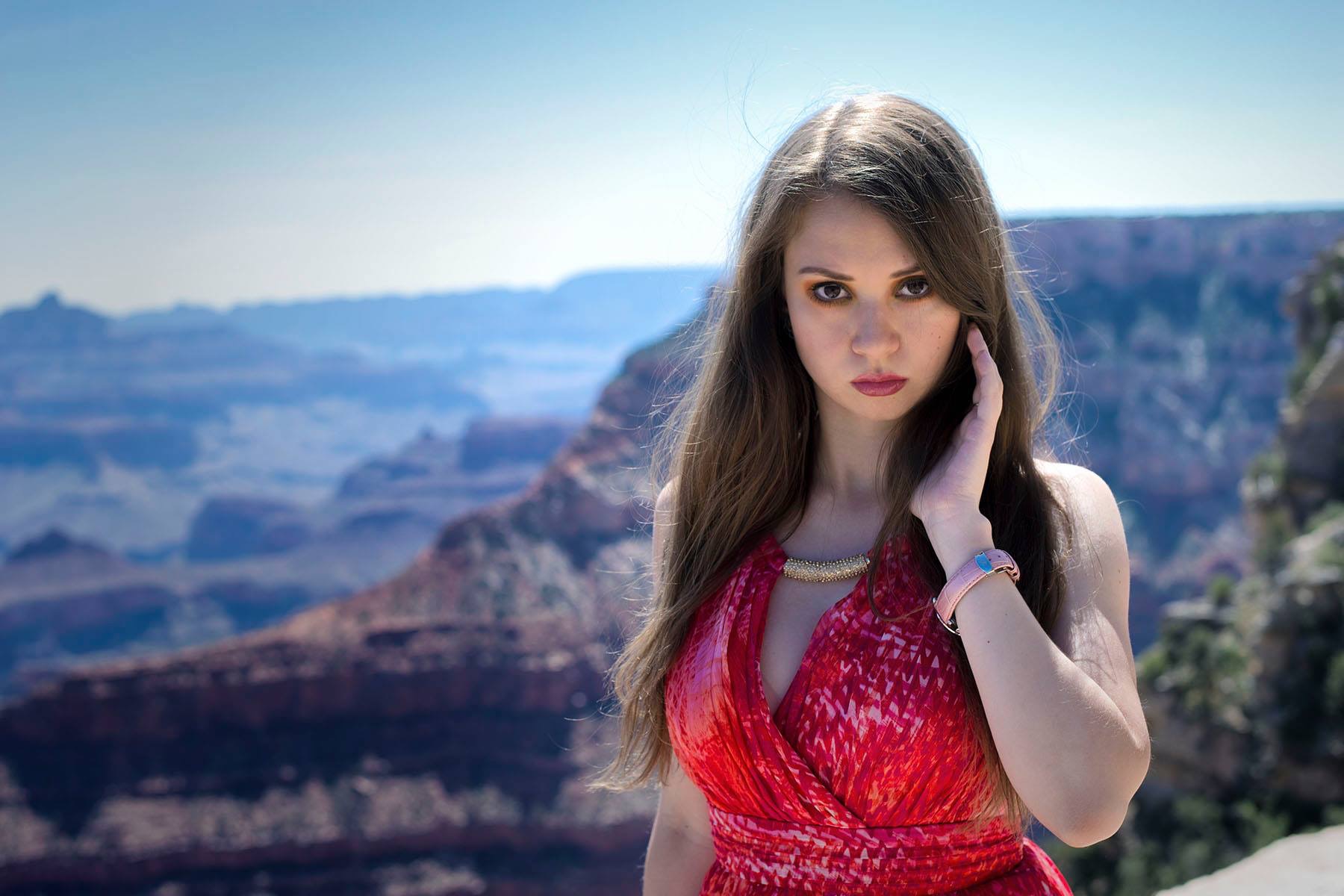 Once we got done with the photoshoot at the Grand Canyon, my girlfriend changed into a more appropriate attire and we made our way to Sedona. Sedona is a small city about two-three hours away from the Grand Canyon and it is located inside of the actual canyon. What was interesting is that once we got closer to the city, we had to make our way down and we drove for quite some time down the serpentine making our drop pretty considerable. We did not realize that our entire trip from the Grand Canyon was done at such high elevation and that we had to drop a couple thousand feet in order to arrive in Sedona.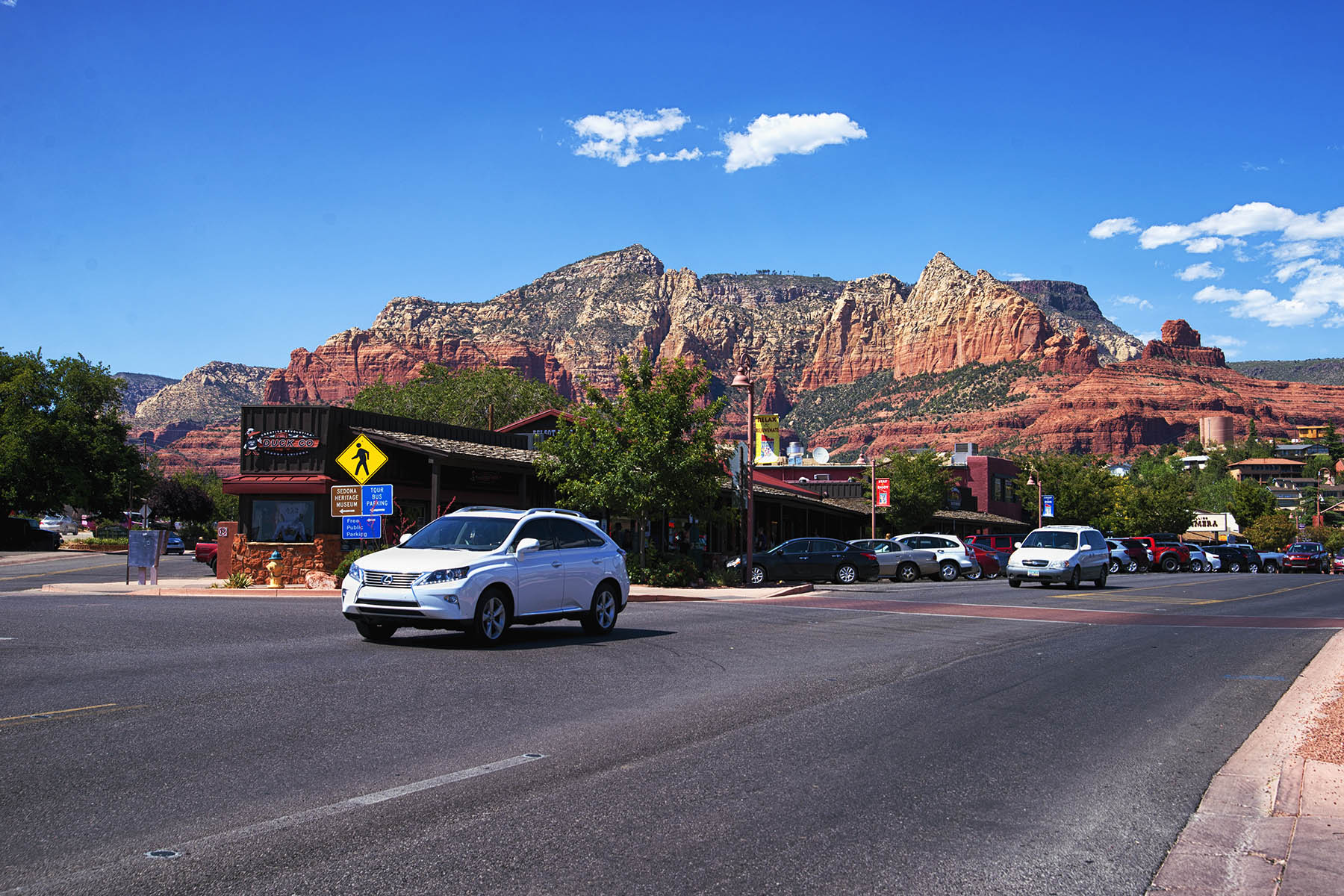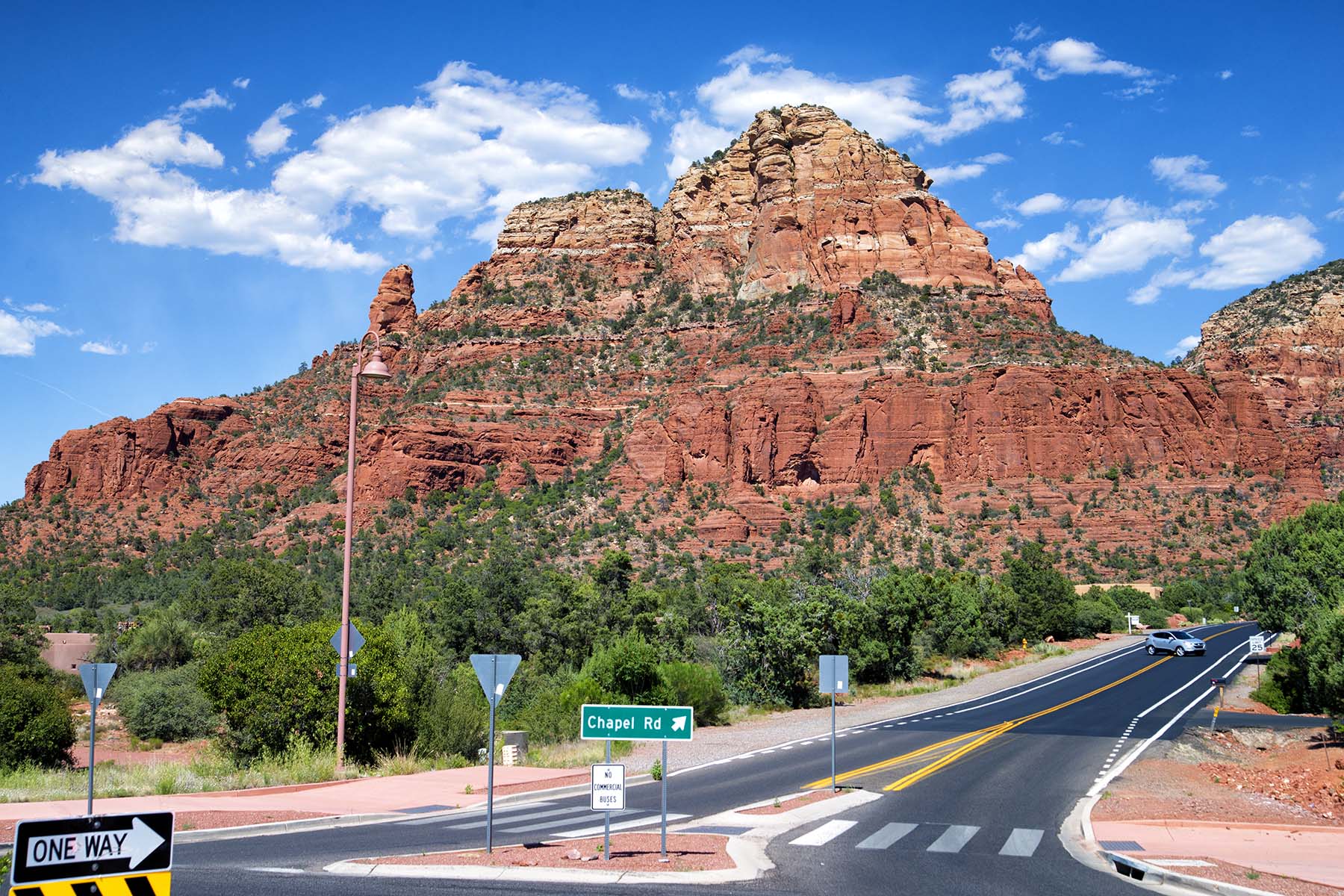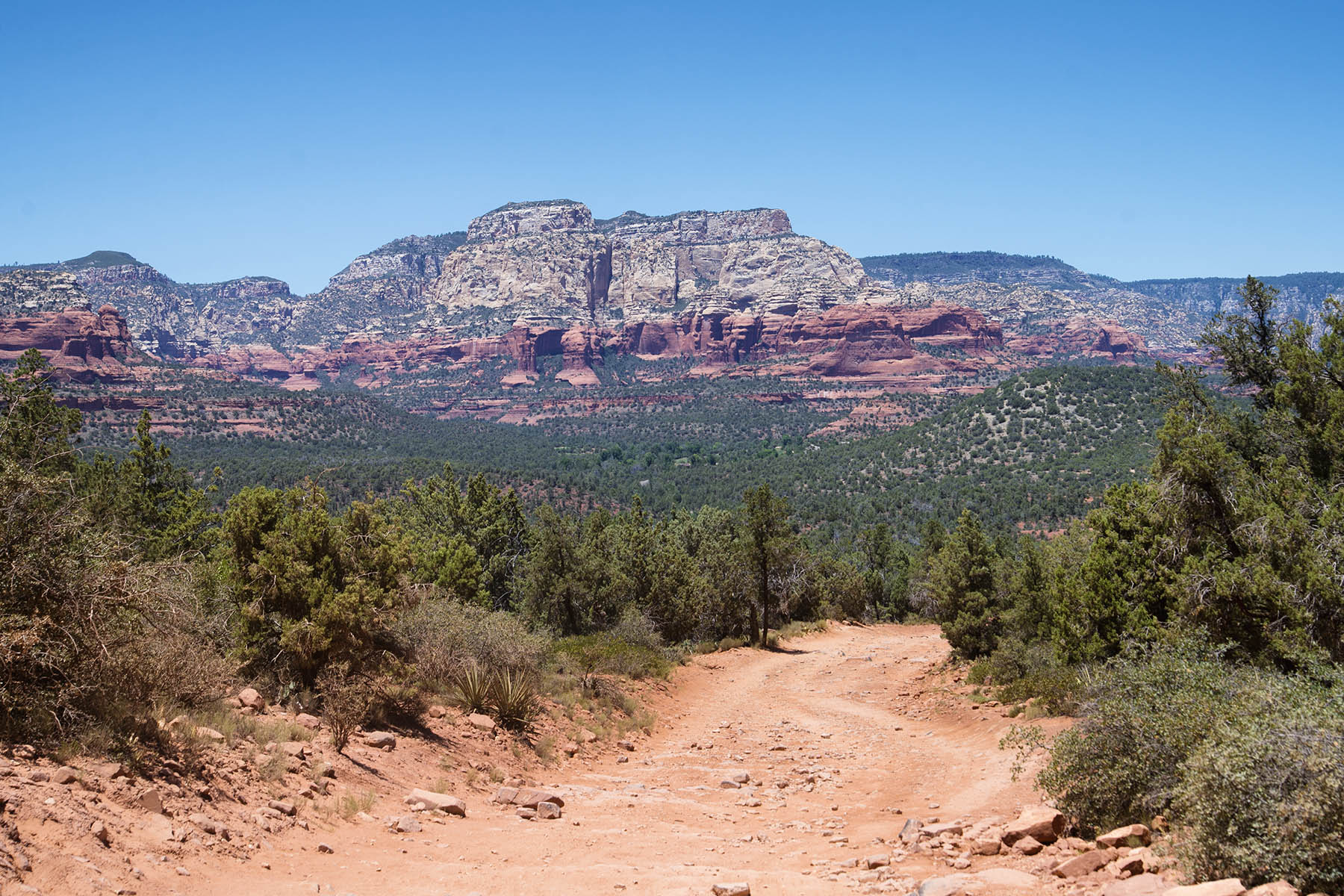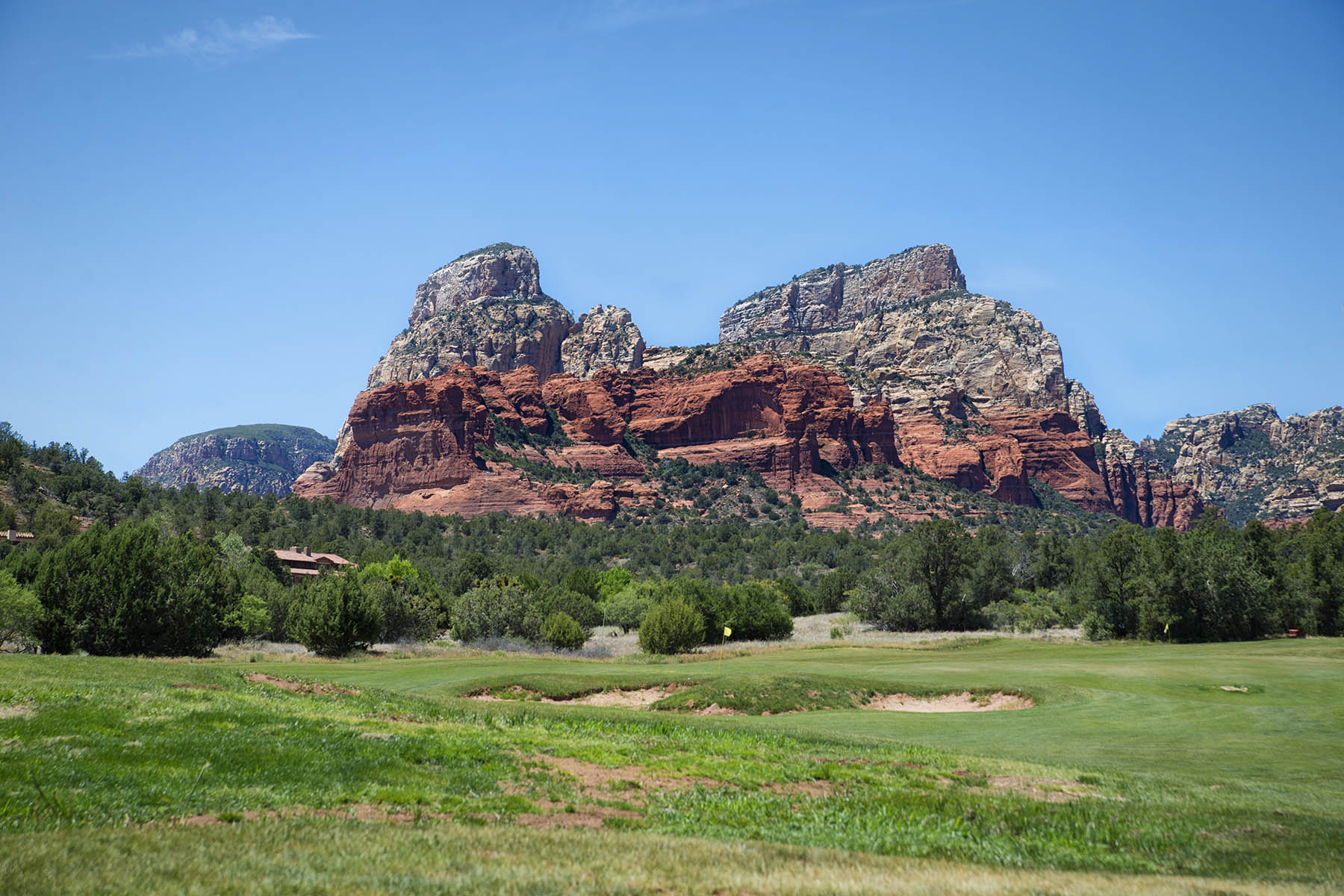 Sedona is known for its Red Rocks which are quite similar to the Grand Canyon formation, only they are located above the surface. We have booked a jeep tour around the canyon area ahead of time so soon after our arrival we were on our way to explore the topography of Sedona. My girlfriend and I ended up being the only people who booked a trip for the time slot so we we had a private tour, designed specifically for us. During the tour our guide told us few things about the famous rock formations. A long time ago (we are talking million of years) that entire area was covered by an ocean. Water currents have weathered down the stones to get them to its current form.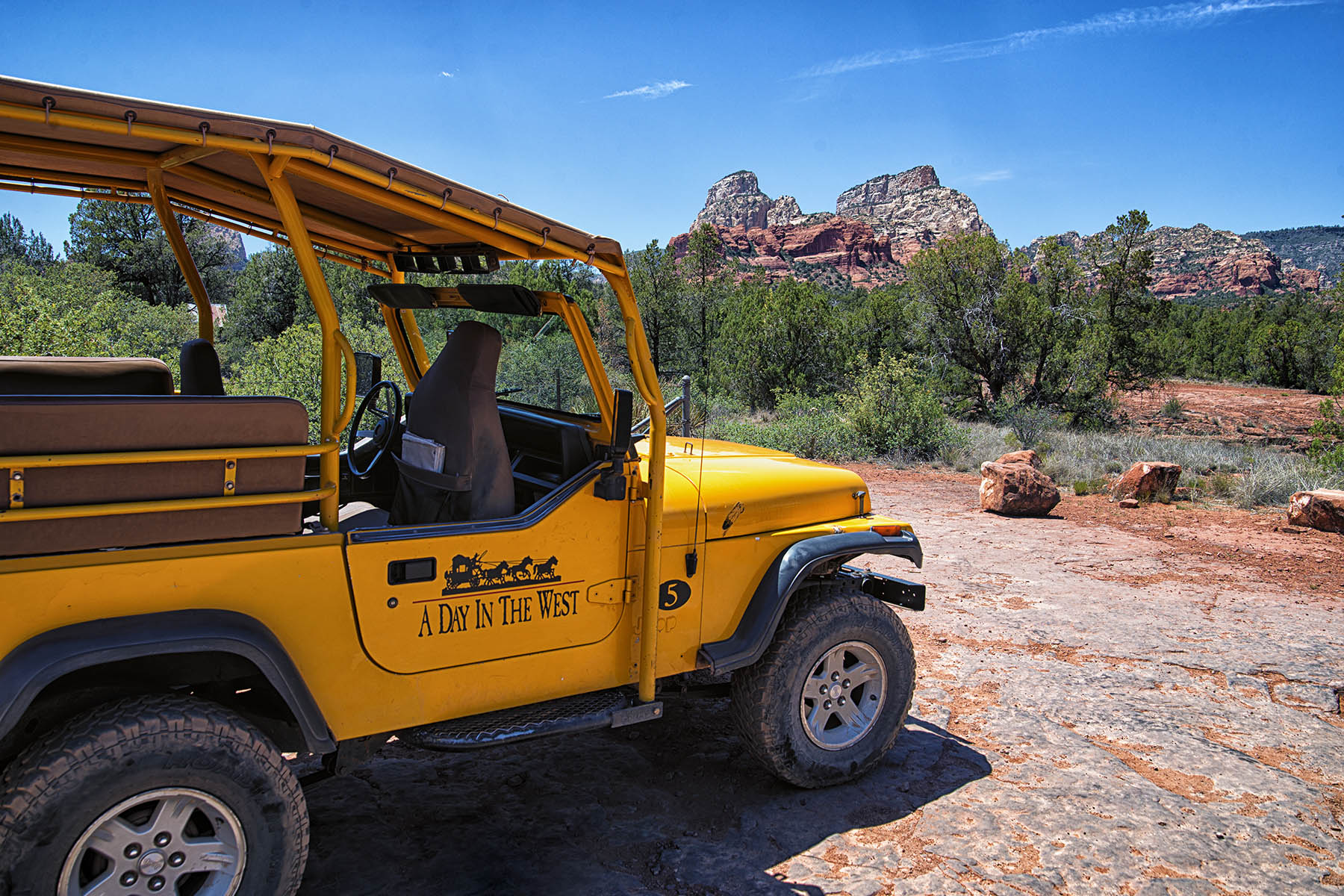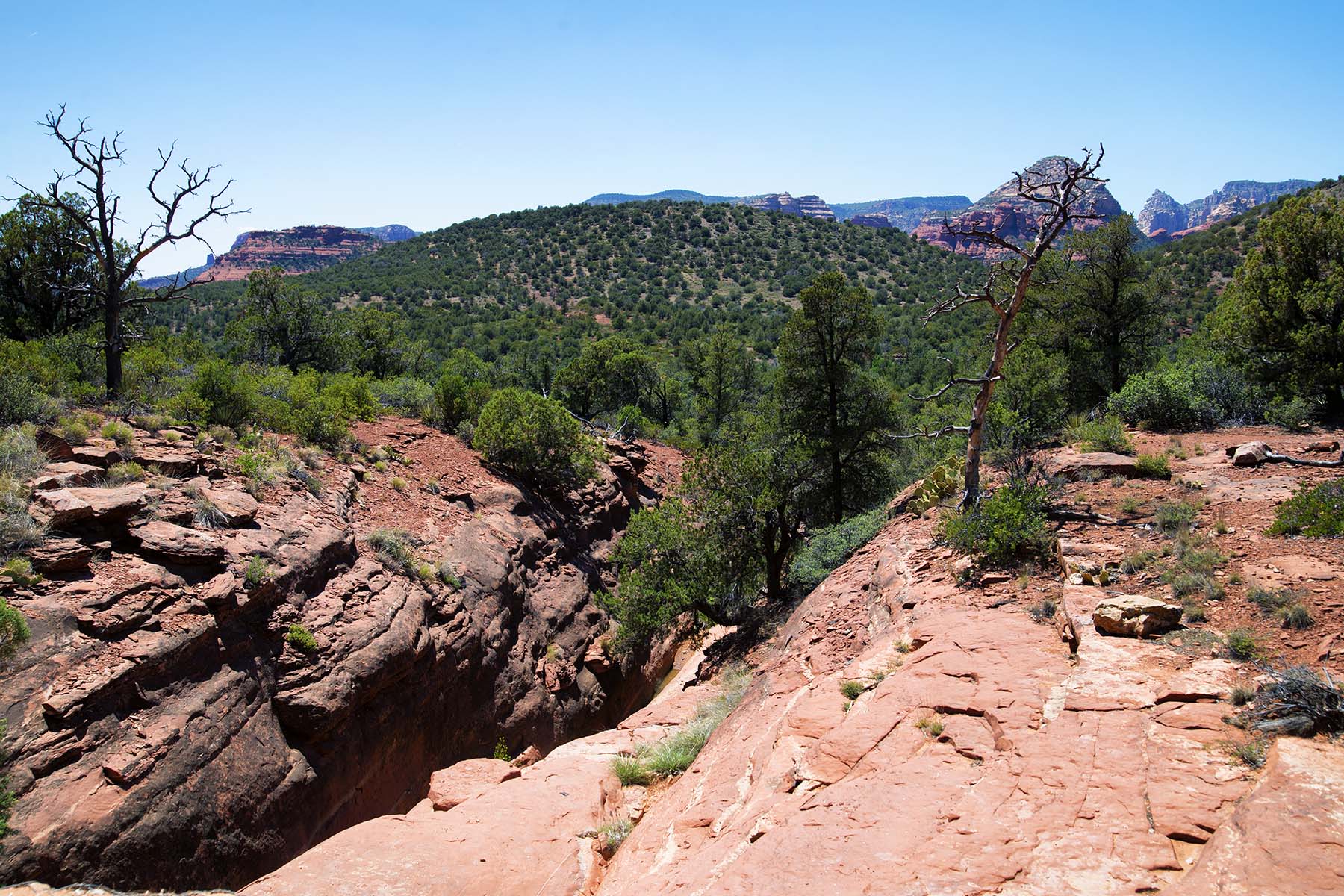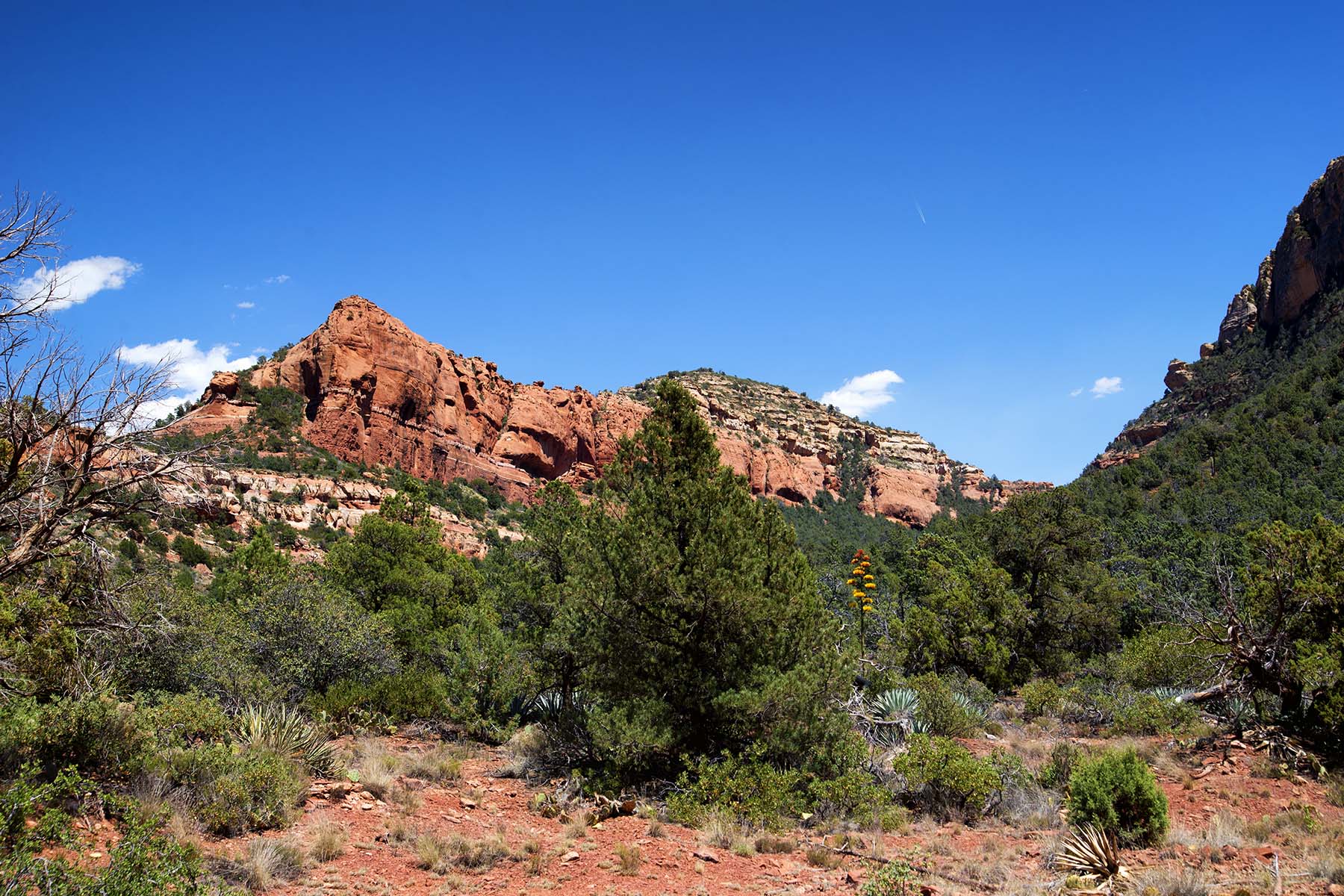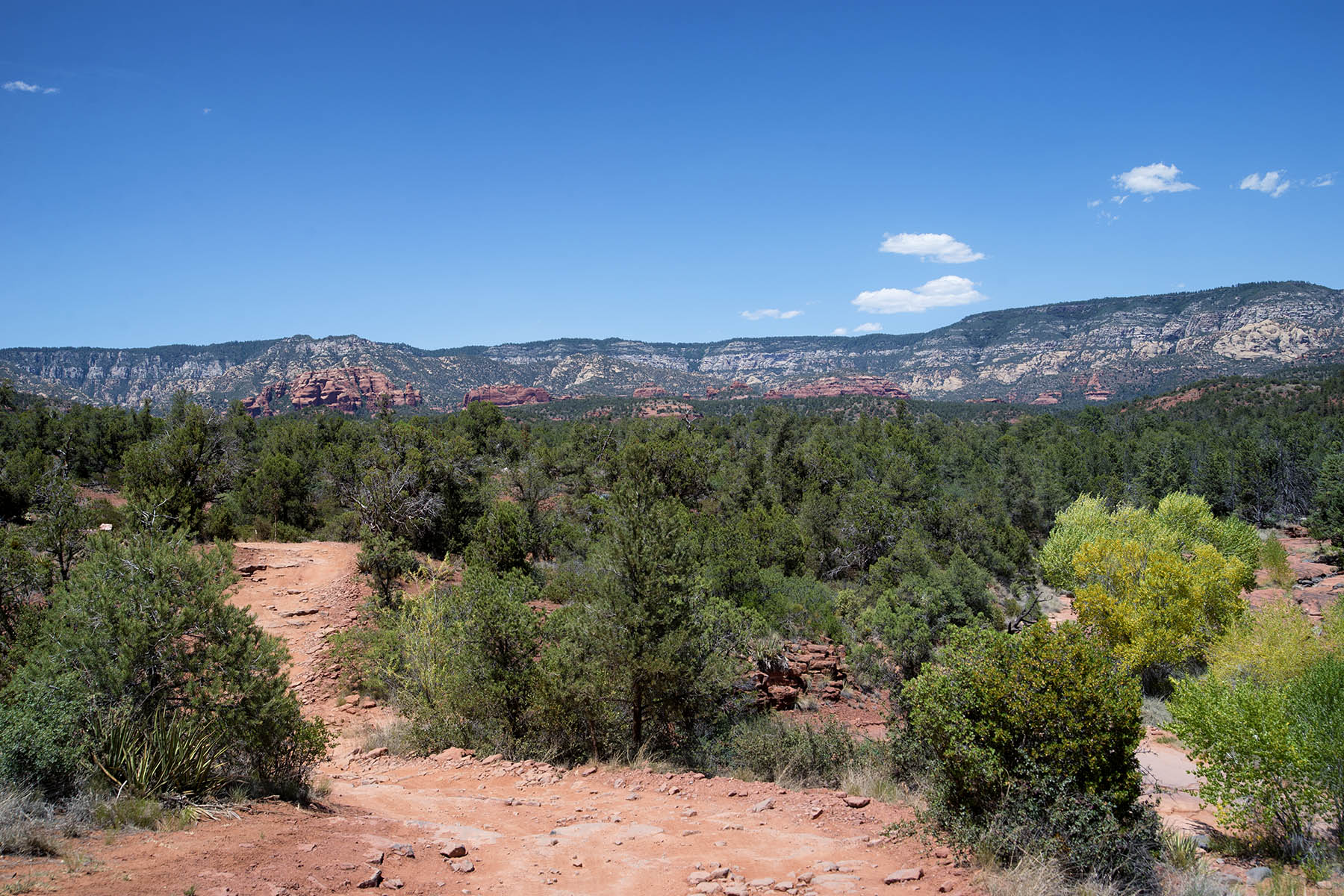 As time passed, the water went away leaving behind the Red Rocks of Sedona. An interesting fact is that the red color of the rocks is due to iron which is one of the main components of these formations. Another interesting fact about the rock formations is that Sedona residents give nicknames to every single rock formation based on what it resembles. For example, they have an elephant rock, named so due to its resemblance with an elephant. You must have a vivid imagination in order to come up with so many different names for a bunch of rocks, but hey, who am I to judge!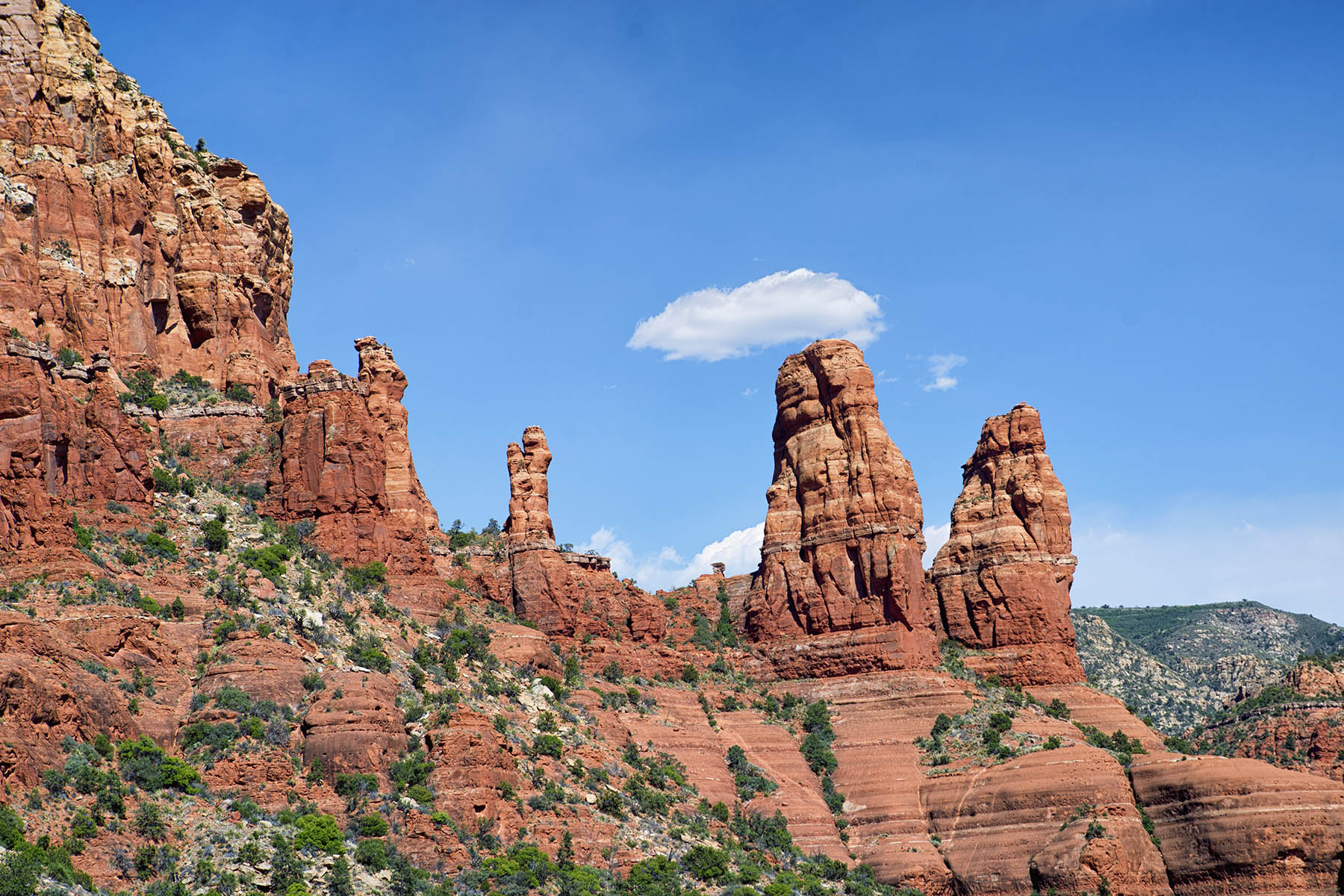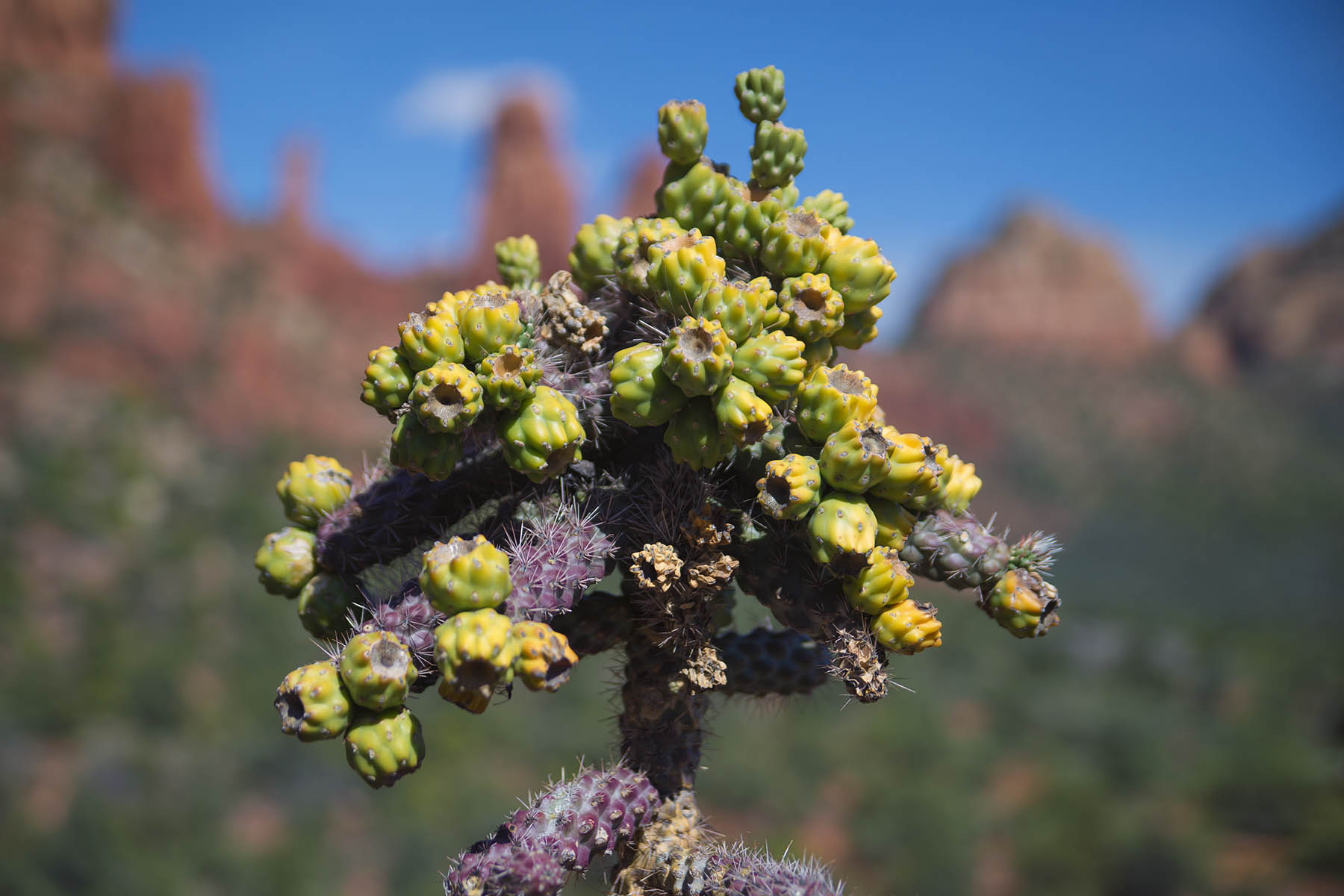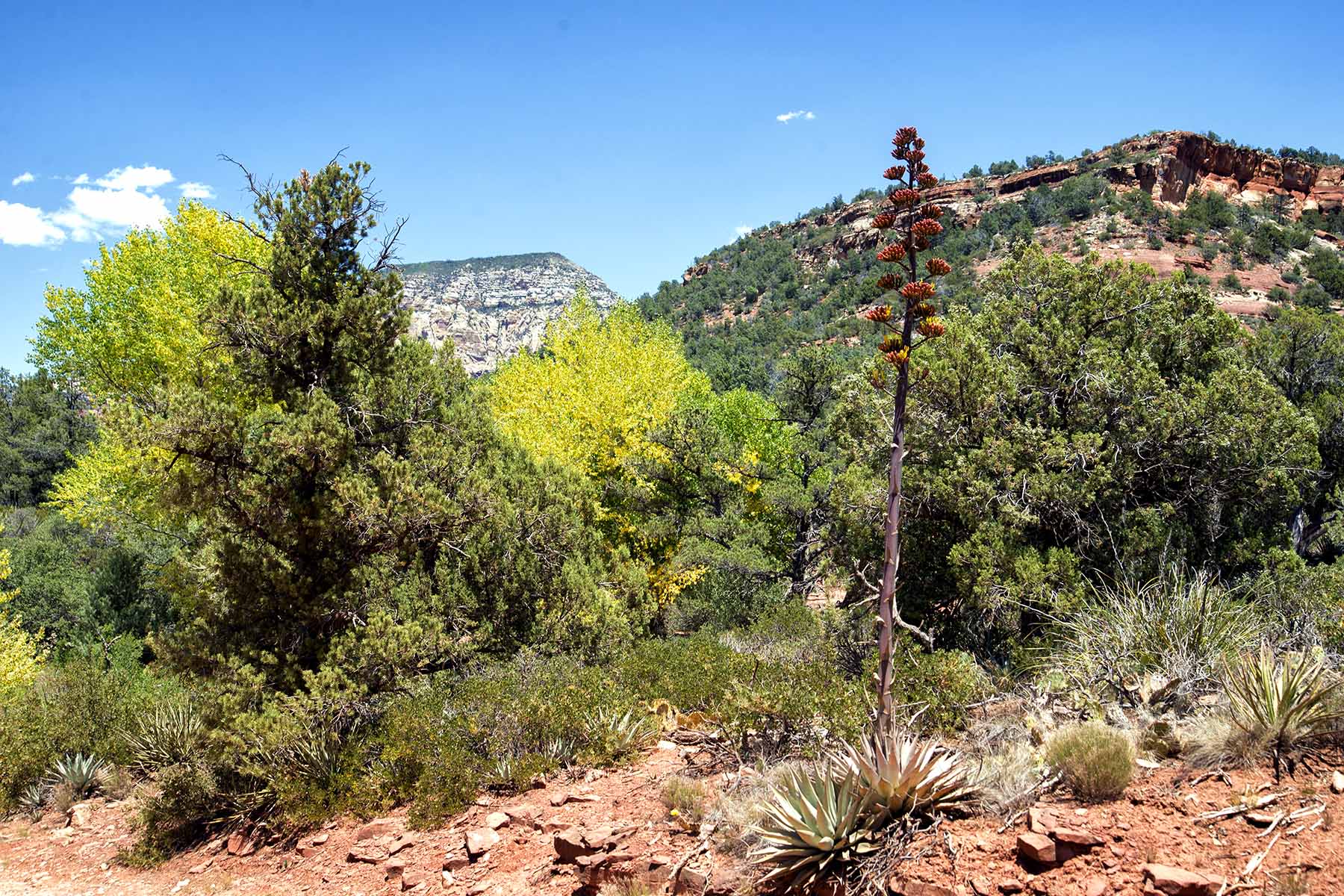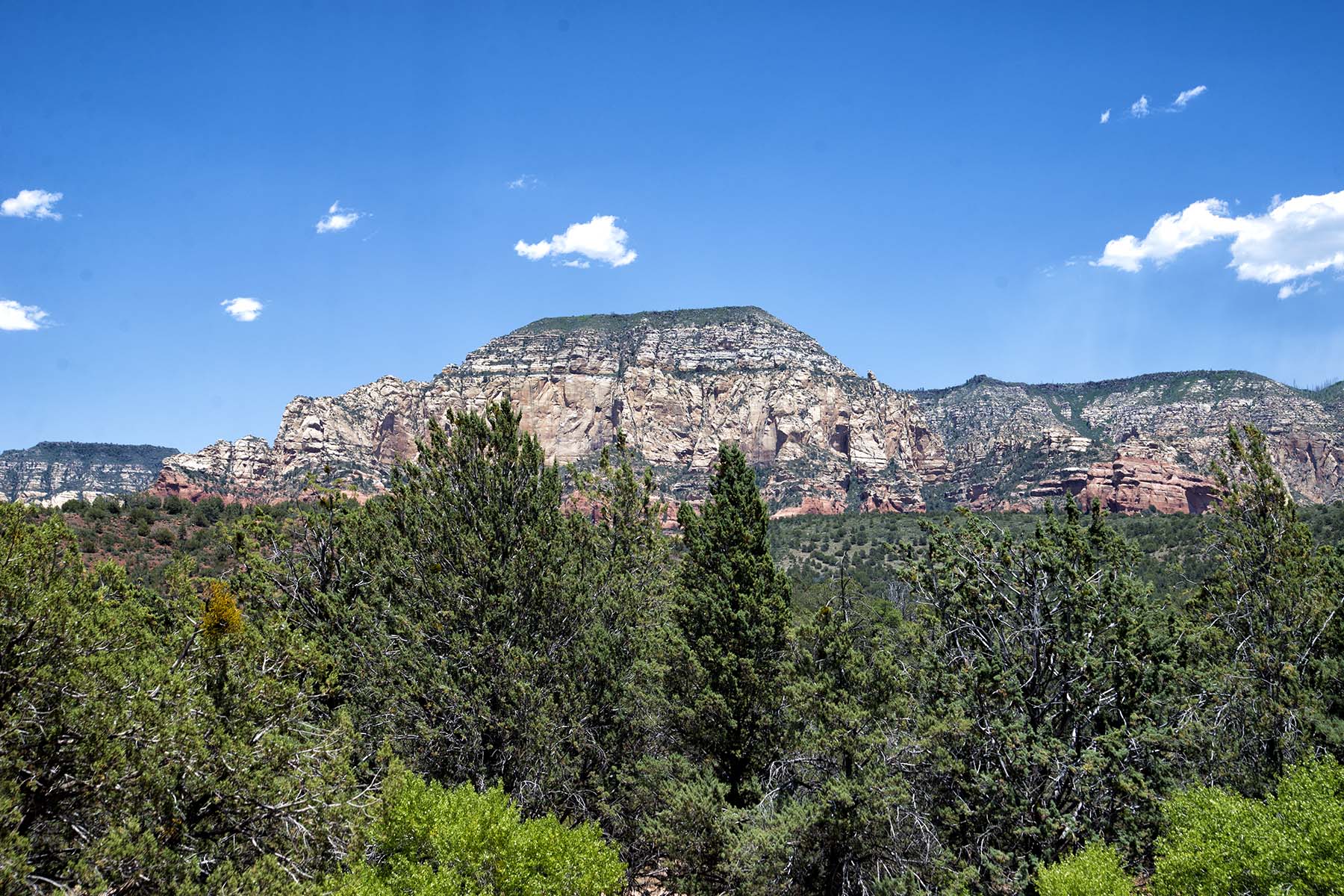 Our tour lasted two and a half hours as we drove across the Red Rock State Park. It was an exiting and at the same time a scary journey. We have climbed the rocks which were not meant to be climbed on with a car and at times we were inclined more than 45 degrees. Luckily, our tour guide knew what he was doing so we made it out alive and unscathed. Our jeep tour also included a small bus tour around the city. Sedona is a big art community and as such there are many painters, artisans, and other artists who live in the city and have their own shops. In the past Sedona was also a popular place to shoot westerns as the surrounding area provided for a genuine wild west setting.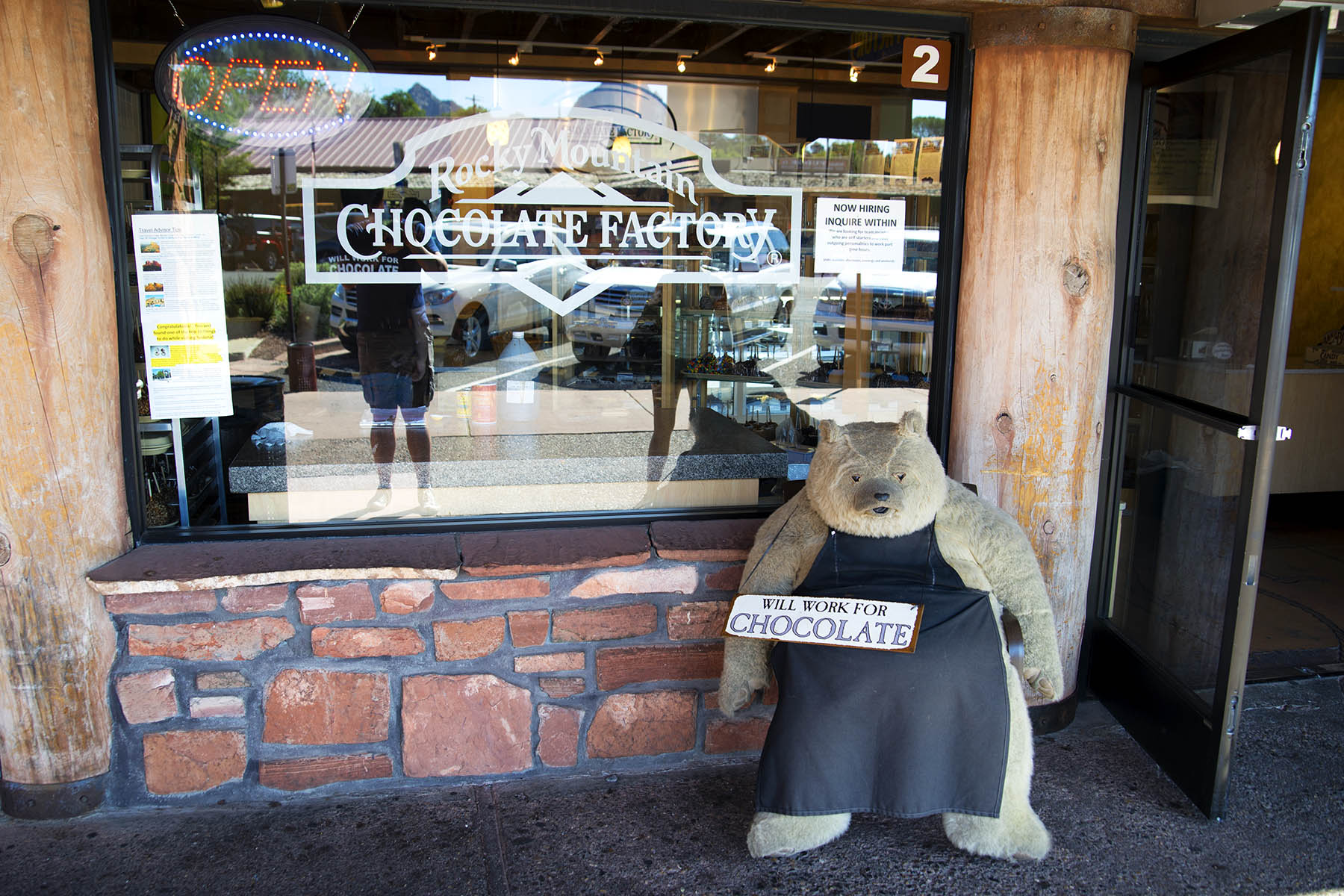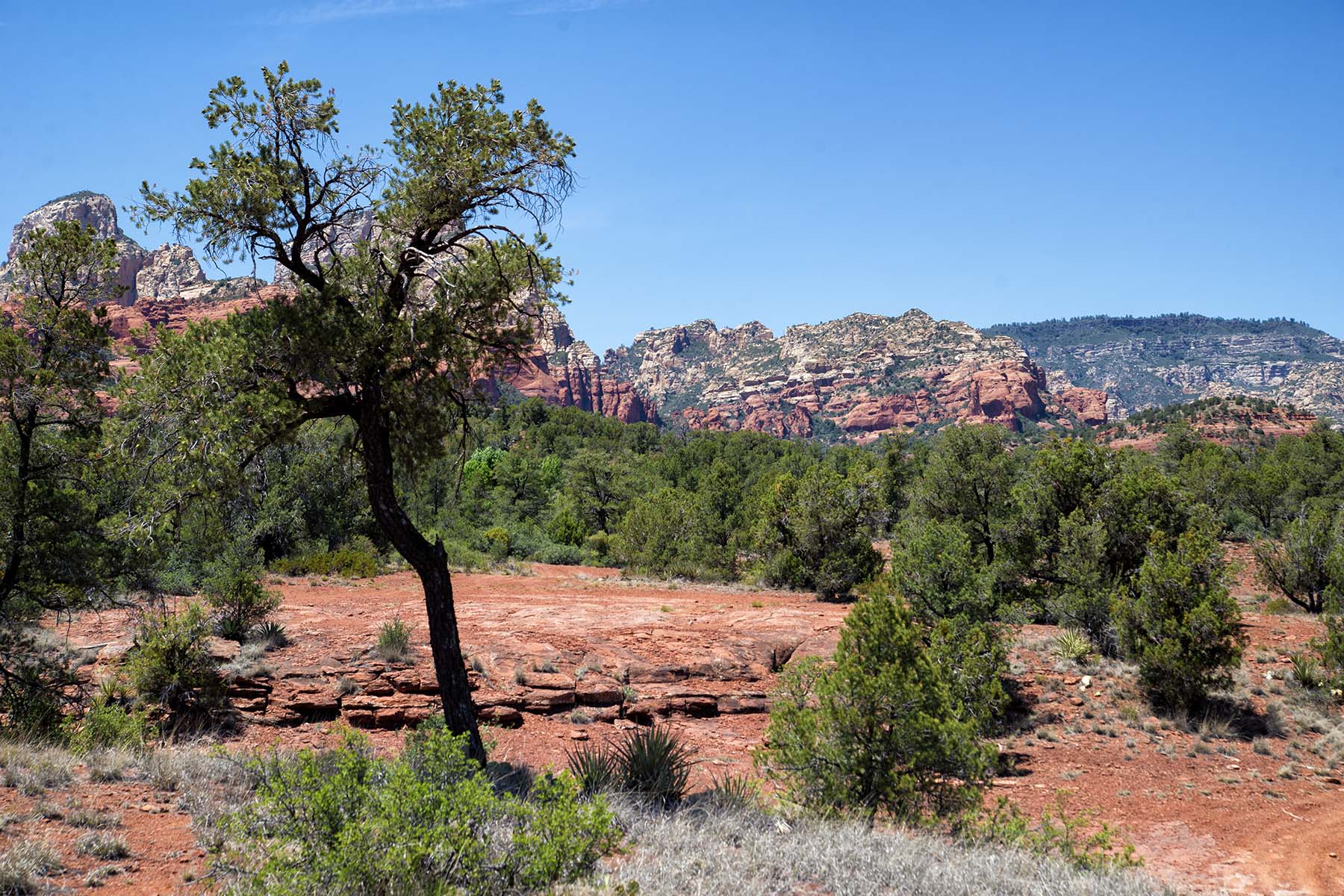 For our last stop we visited the Chapel of the Holy Cross. This chapel was commissioned by Marguerite Staude and is built right on top of the rocks. She first wanted to build this church in Budapest, Hungary, but with the outbreak of World War II her plans had to be changed. What is interesting is that this chapel does not belong to any single denomination. It is looked after, however, by the Catholic church of Sedona.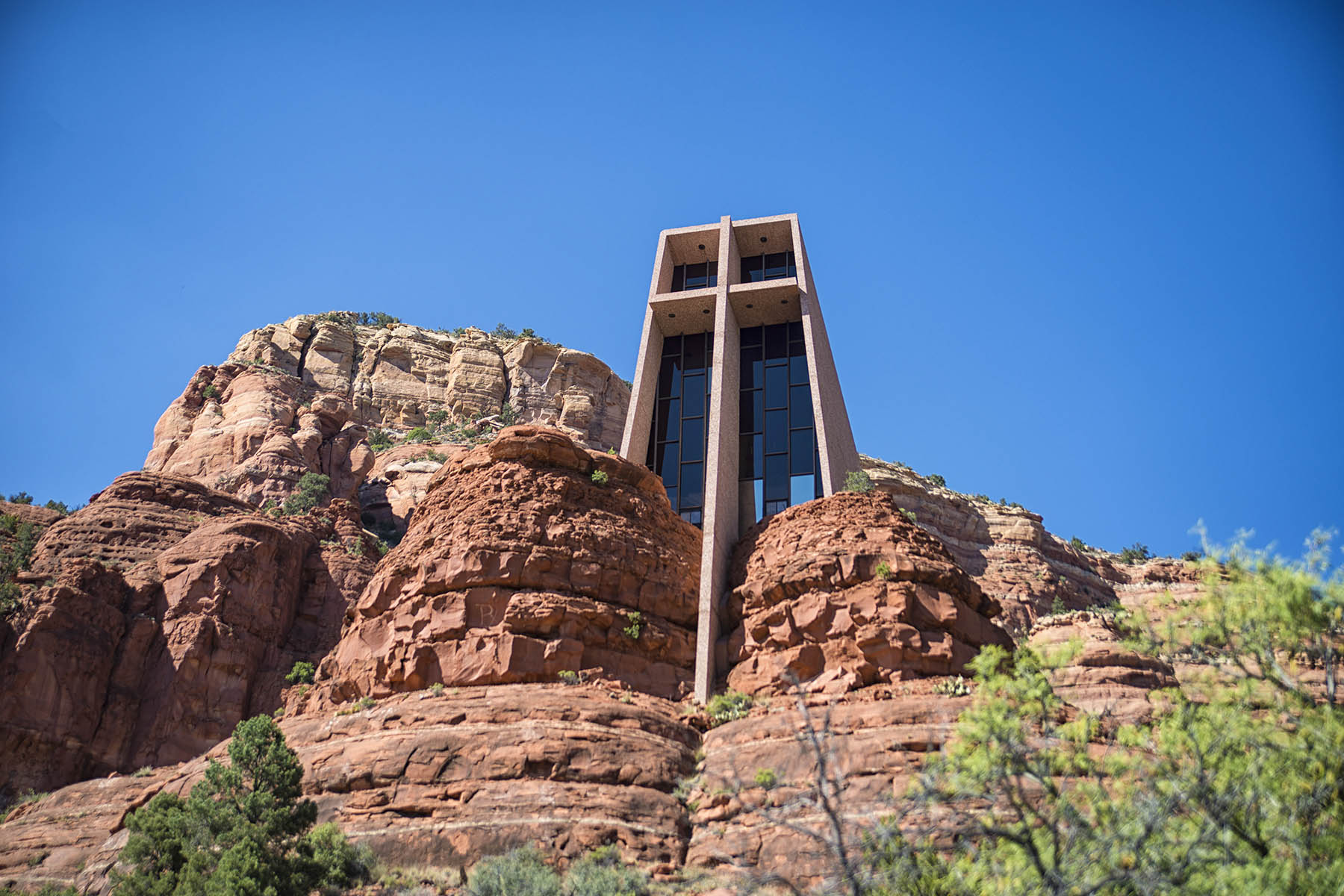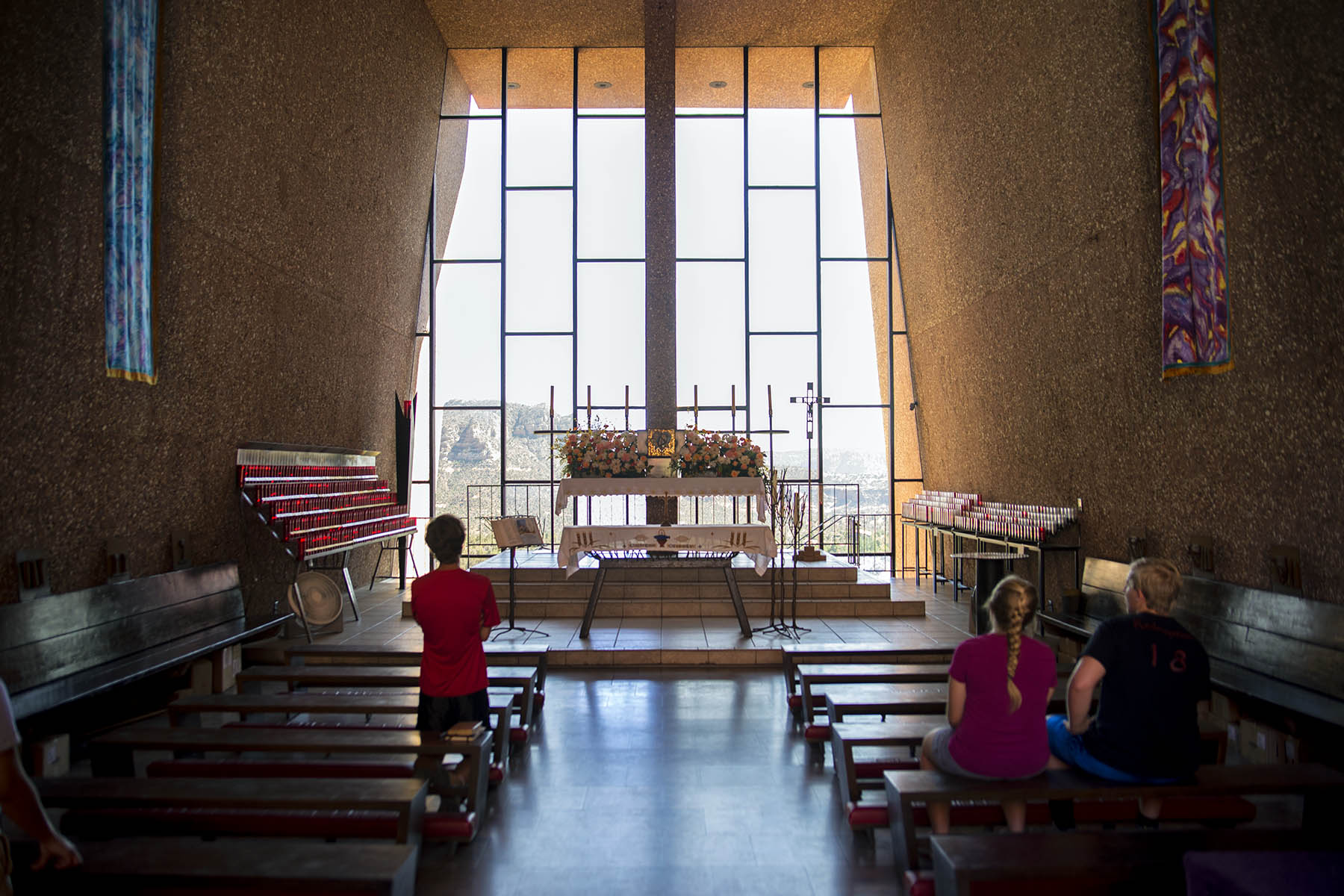 When you think of Arizona, you think of the Grand Canyon. Many are just not aware that there is anything else to see in Arizona, but there is at least Sedona and its Red Rocks. I would highly recommend anyone making the trip out to the canyons to stop by Sedona and check out this cool little city. This experience will provide you with a different view of Arizona and its nature.