Portland was our only stop in the great state of Oregon. Even though we only spent one day there we still managed to explore the city and what it had to offer. We started our excursion into the city by visiting Pittock Mansion architected in a style of a French Renaissance chateau. This mansion is located within Pittock Acres Park, two miles west of Portland's downtown. The mansion was built in 1914 by Henry Pittock, the owner of The Oregonian, an oldest continuously published newspaper on West Coast. The Pittock family continued to live in the mansion until 1958.
Nowadays the mansion is owned by City of Portland and it has turned the mansion into a museum. The surrounding area offers its visitors an opportunity to have a picnic in the park area next to the mansion and enjoy the splendid view of the city and the mountains of the Cascade Range. Unfortunately we arrived at the mansion ten minutes before its close time therefore we were not able to get inside of the museum. We did, however, take a walk around the surrounding garden and savored the views that opened before our eyes.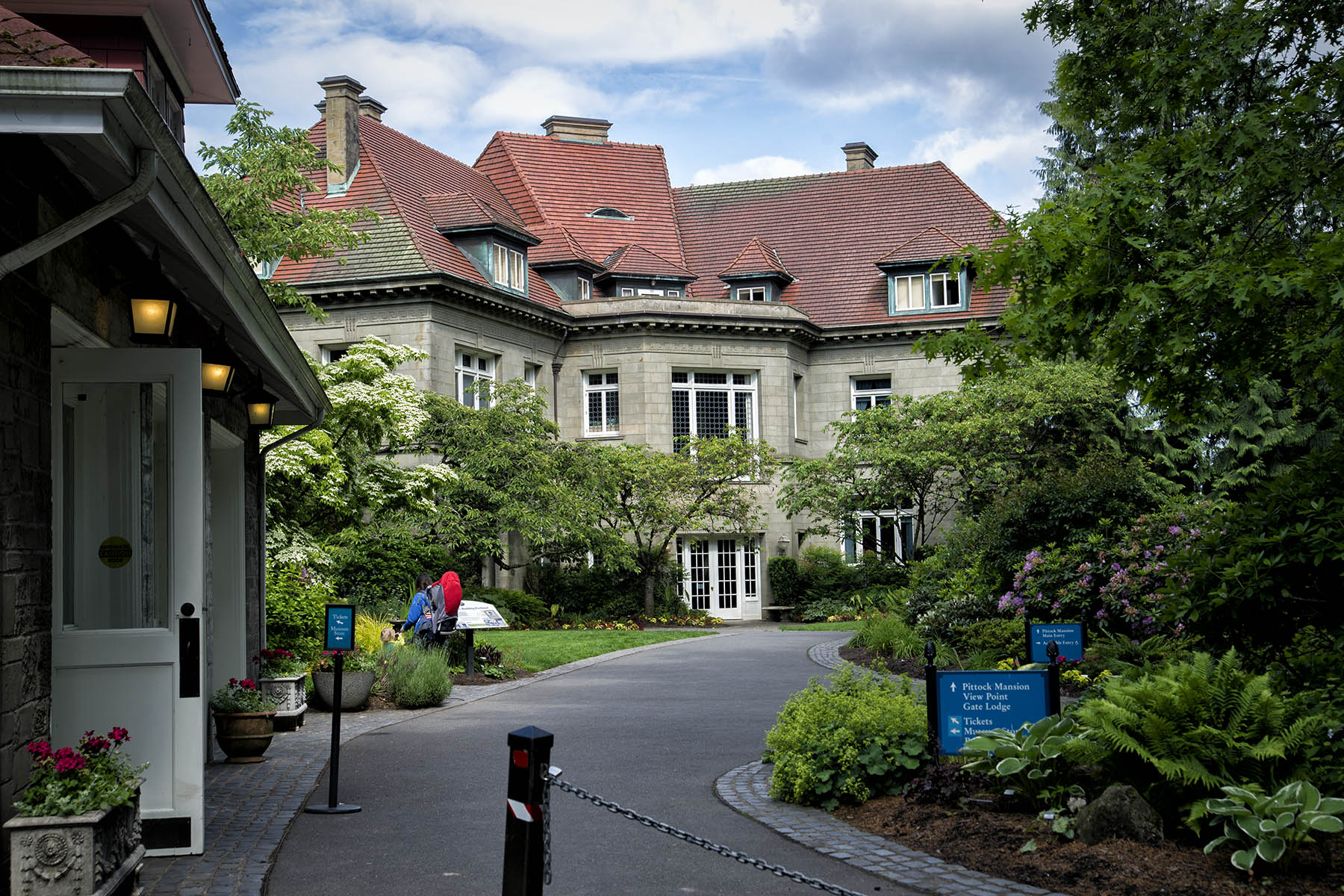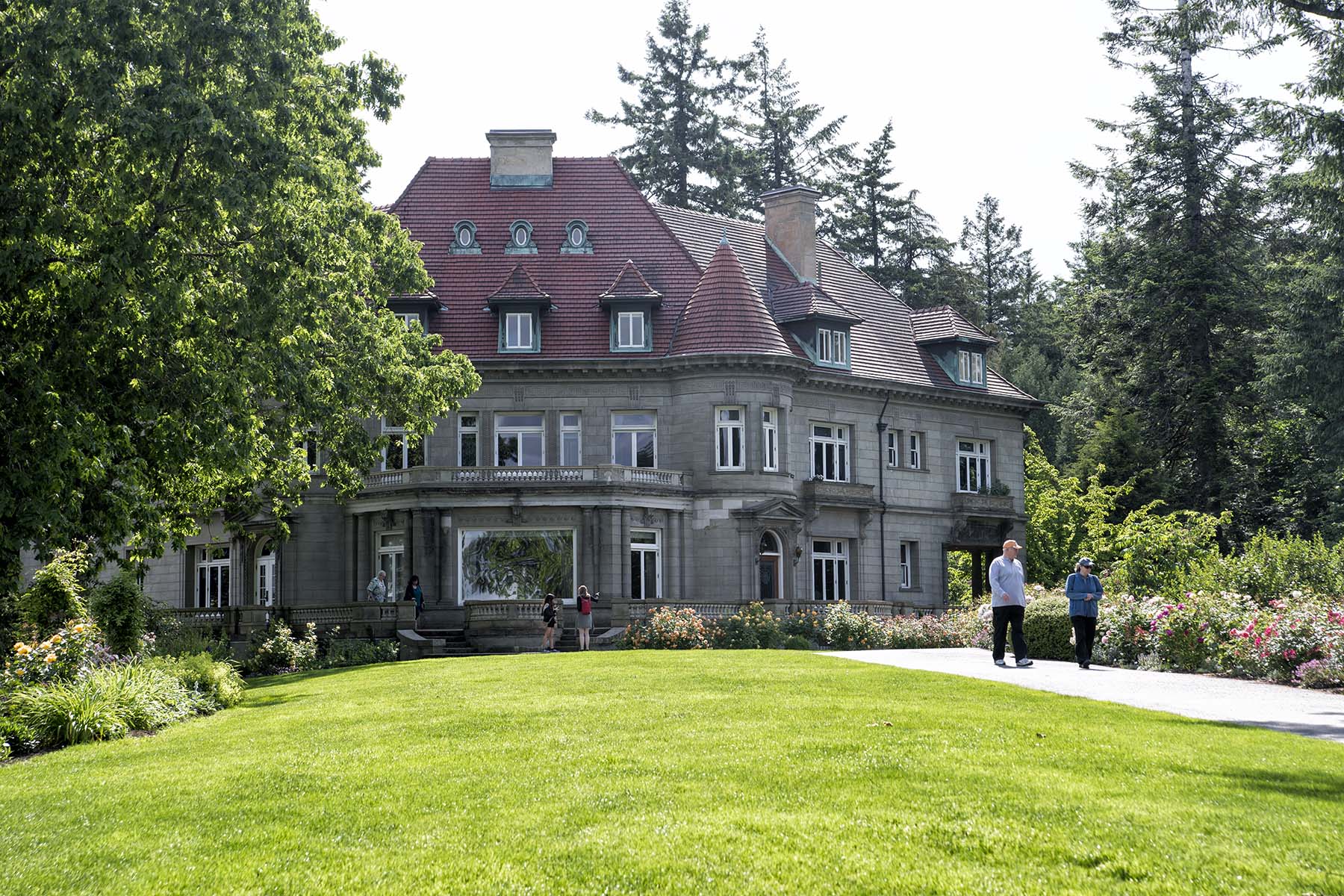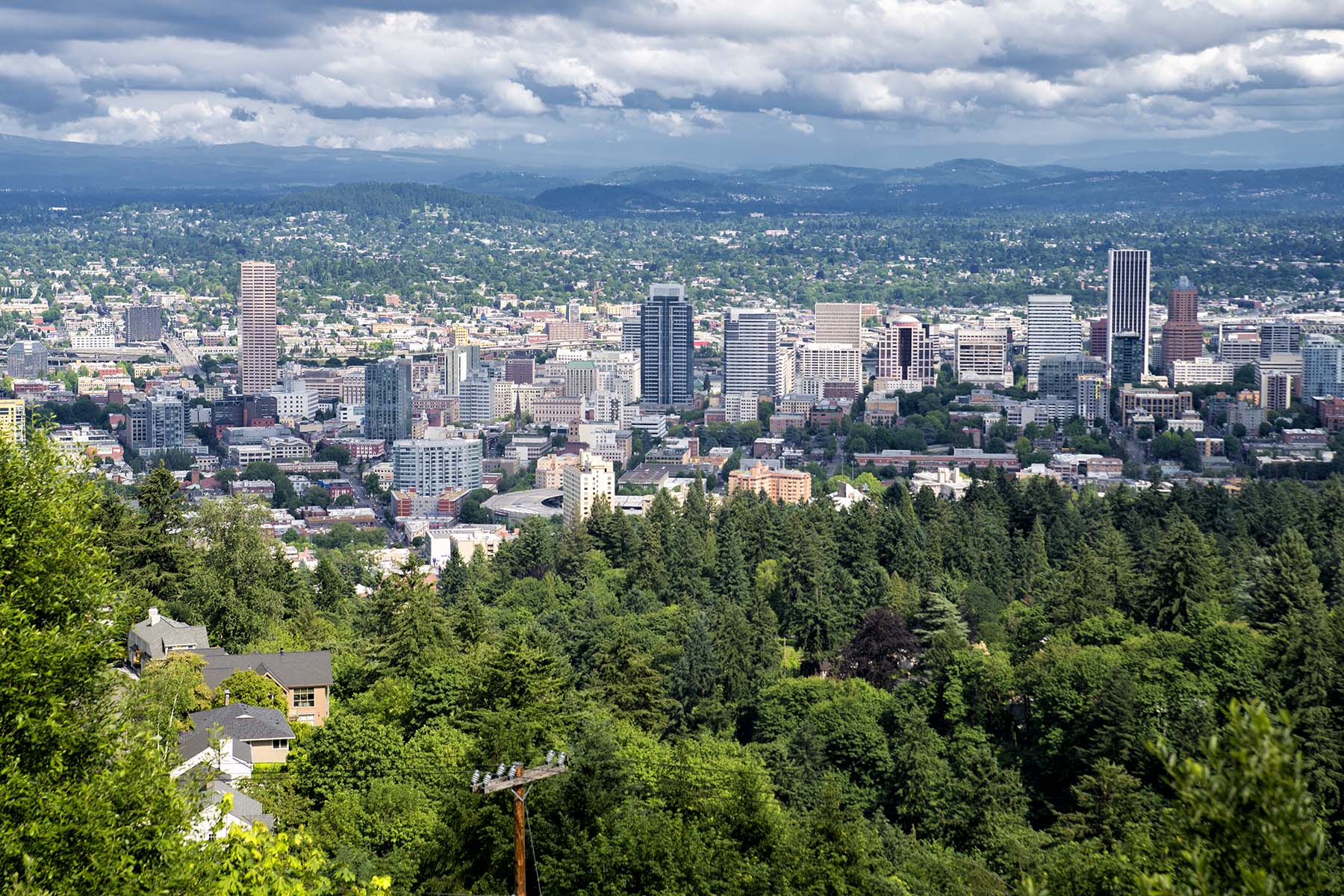 After spending an hour at the Pittock Mansion we decided to visit the famous International Rose Test Garden next. Portland is called the City of Roses and the town itself has long been known for nurturing different kinds of this flower. The garden has an interesting story of how it got founded. In 1917 one of the citizens persuaded the local government to create a garden in which the species of European roses could be preserved from the possibility of extinction during the World War I. What started as a valiant effort to preserve the species of flowers turned into a grand project which now features more than 650 rose types and nearly 10,000 rose bushes.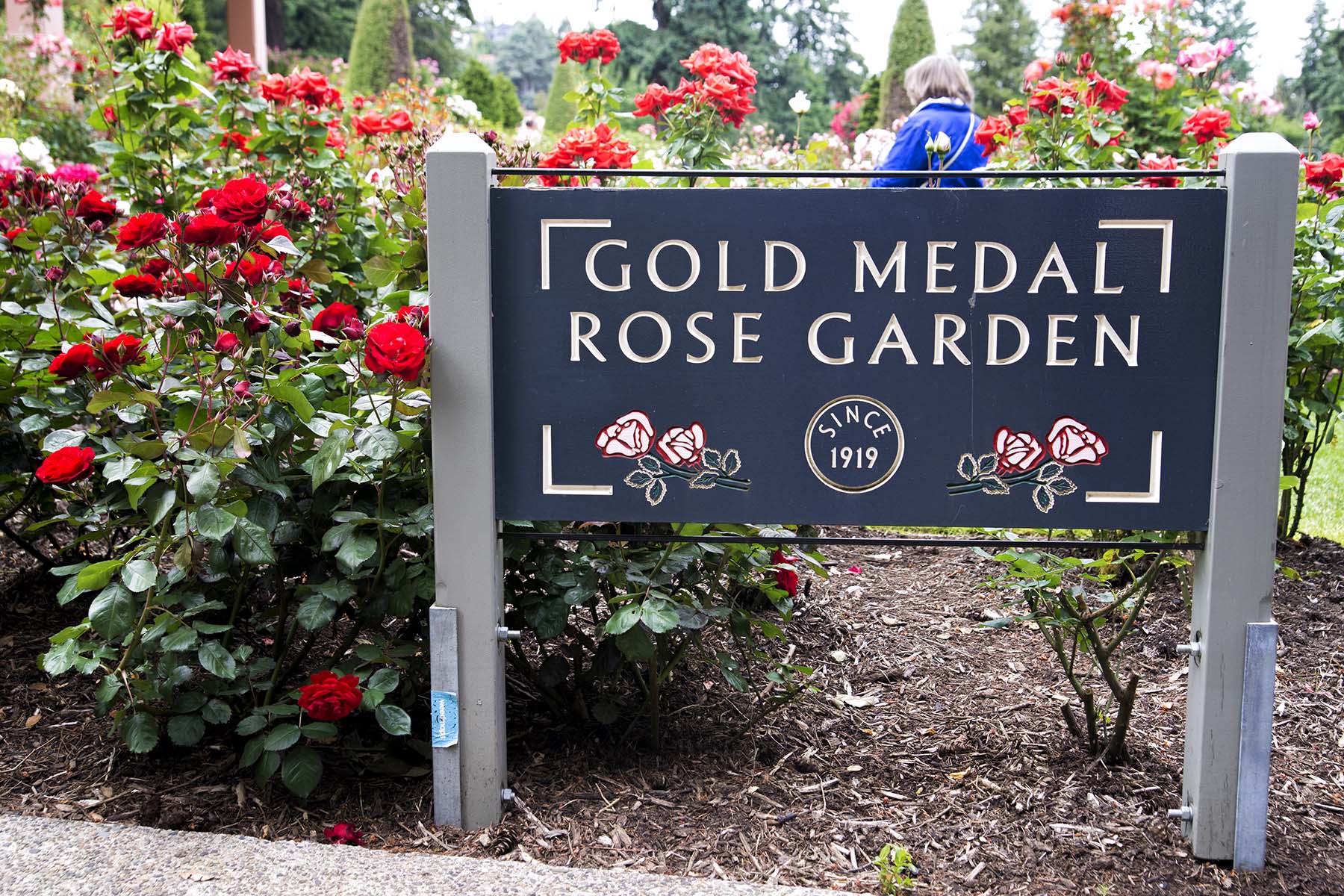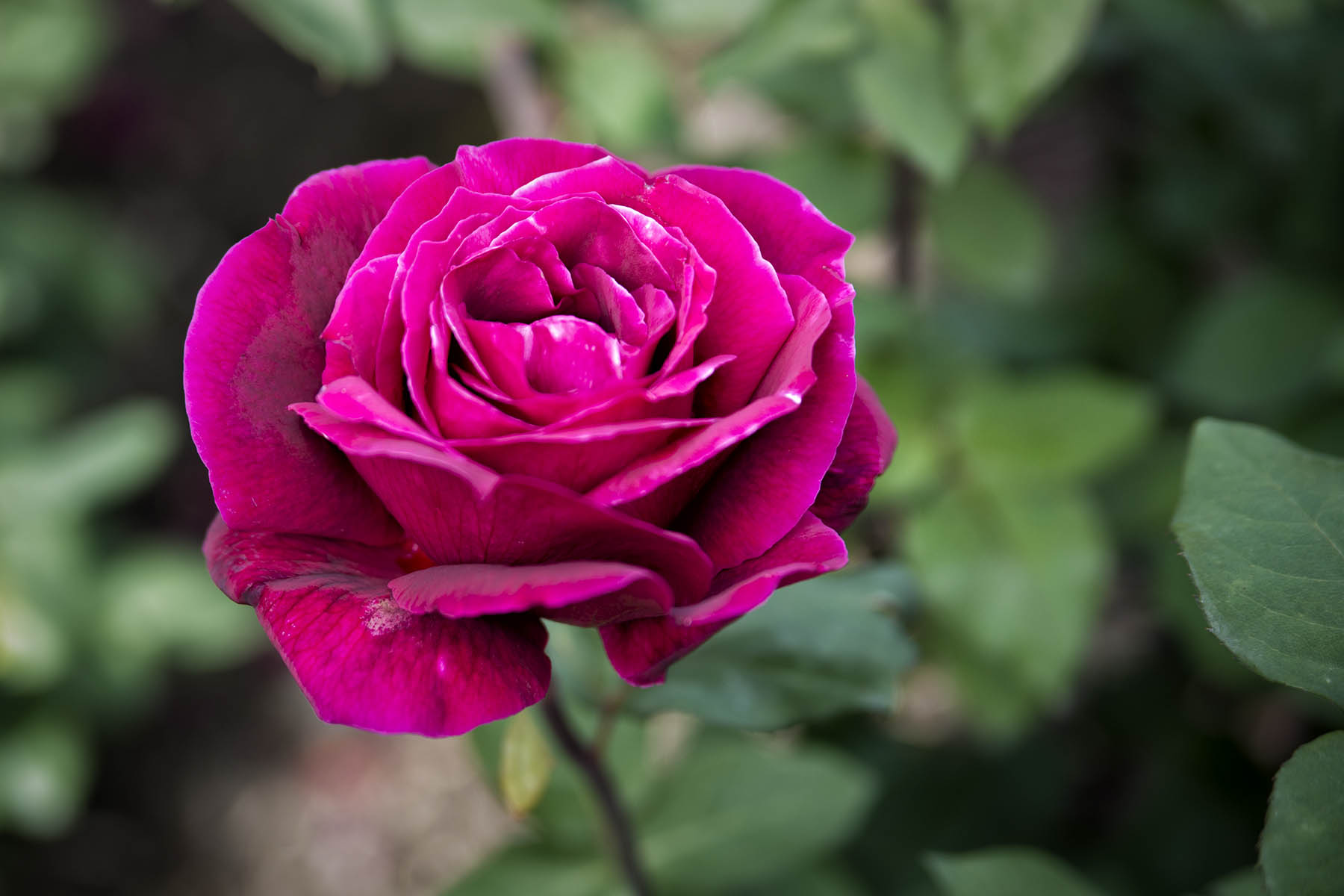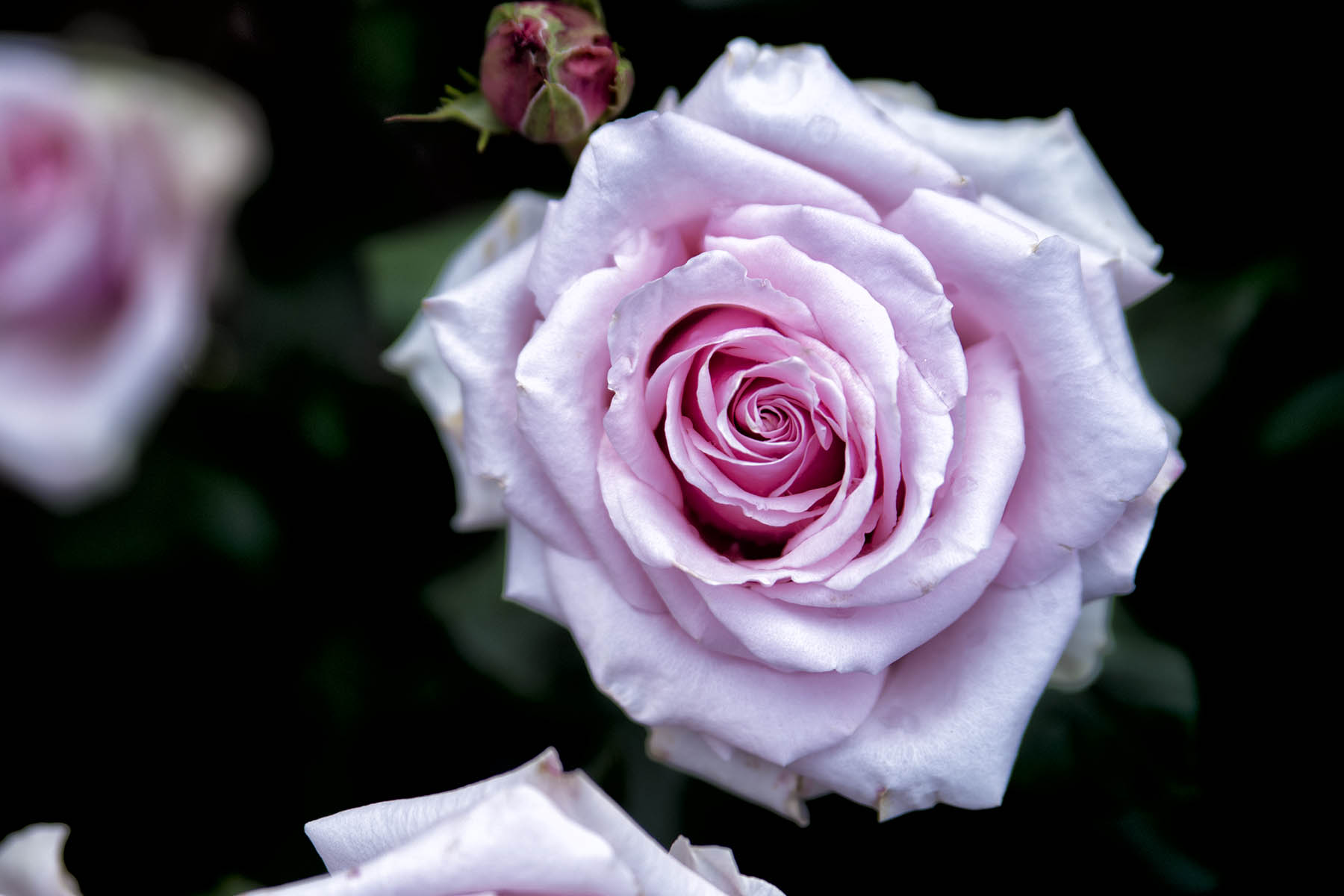 I am not a big fan of flowers of any kind, but even I was impressed by a wide variety of roses featured in the garden. I have never known that there are that many different types of roses on our planet, yet alone seen so many different types. Some of the flowers did not even look like roses but they were still incredibly beautiful. The flowers are so appealing that you want to pick one of them up and take it home with you. The city government, however, is extremely strict when it comes to losing these rare types of roses so they set up a fine of $300 in case you decided to take a single flower home.
Besides roses, the park features other types of flowers and plants. All of them are located in a separate park zone called "Shakespearean Garden". I don't know why the city picked Shakespeare as a namesake for that section, but the flowers featured there stood out in their own unique way.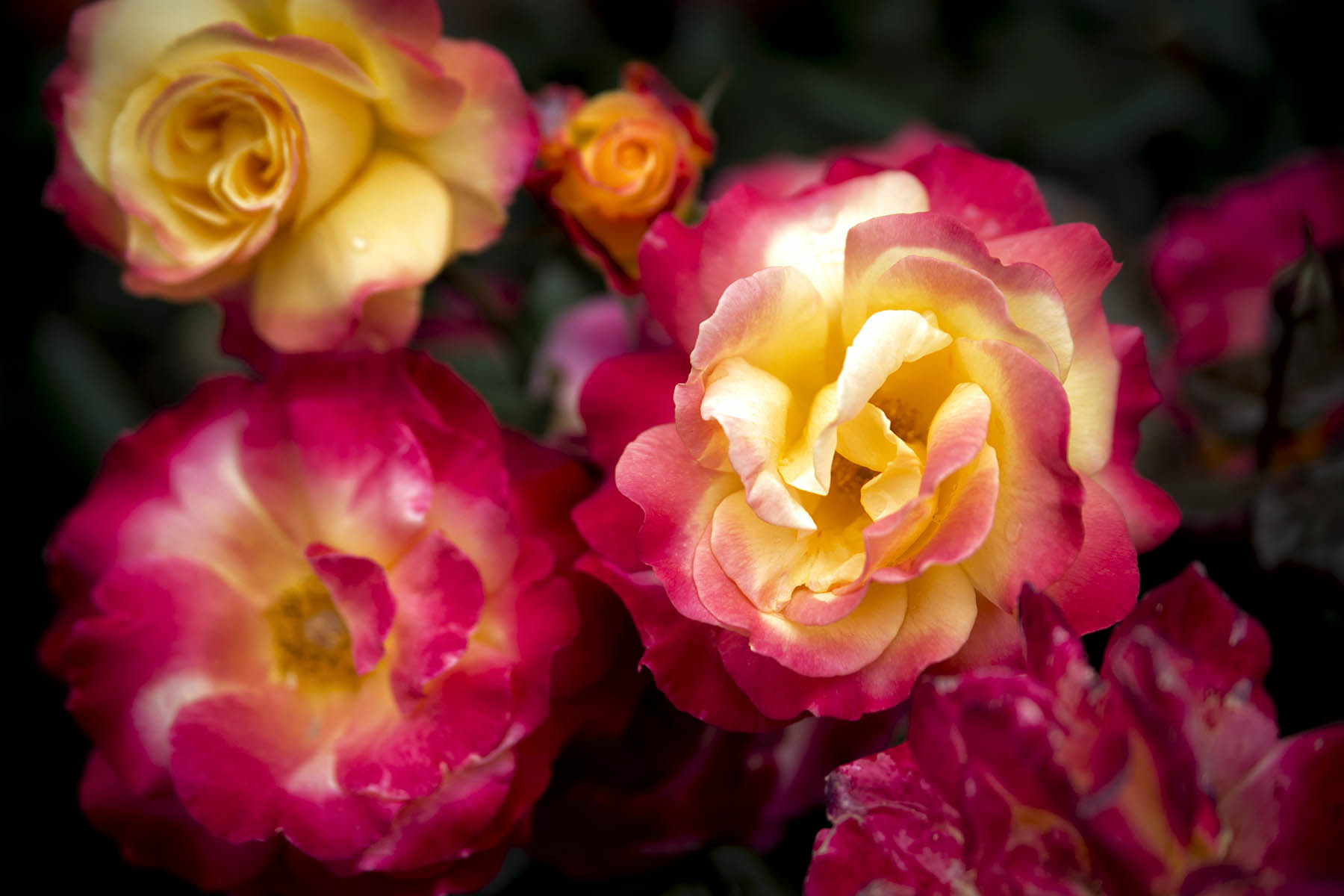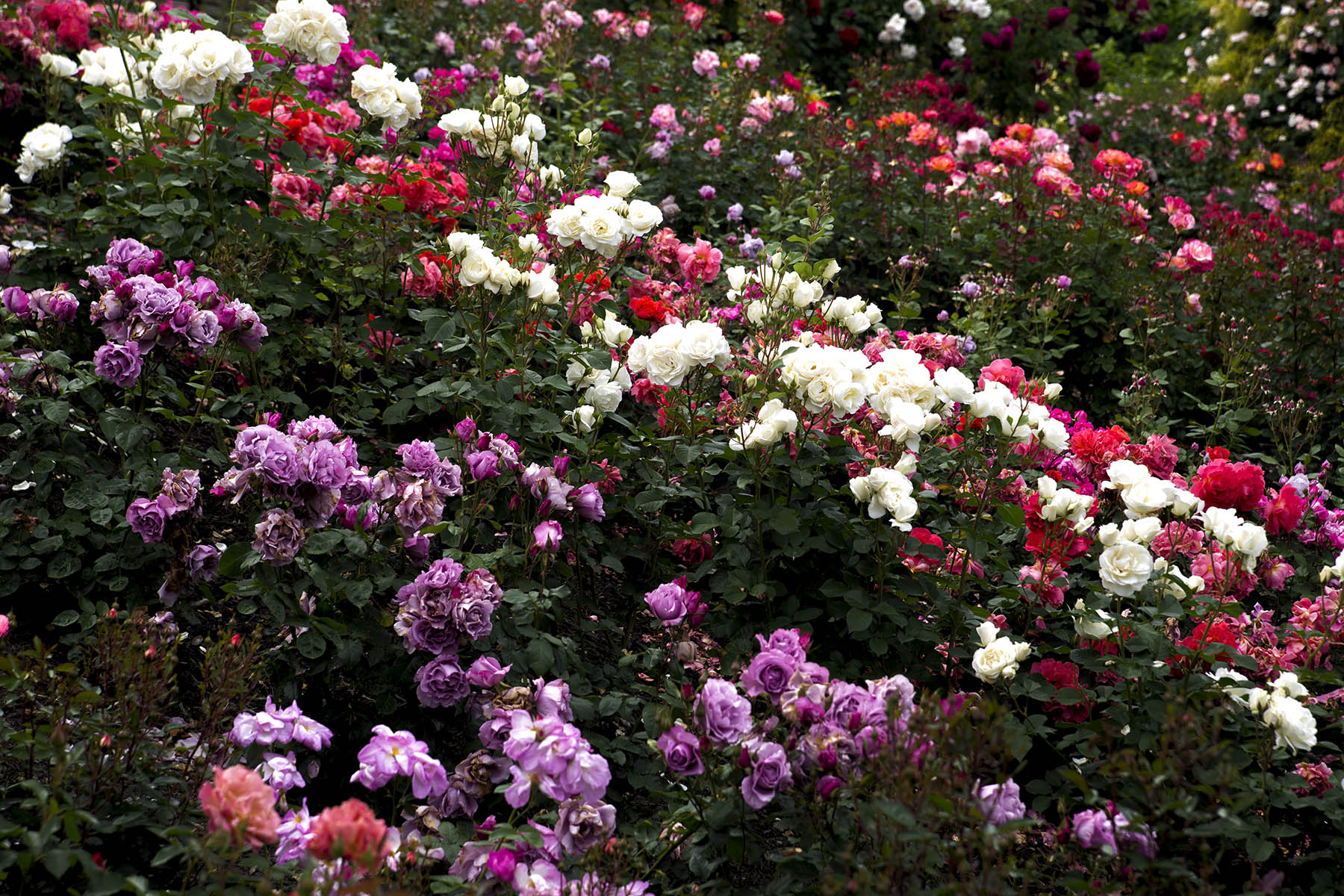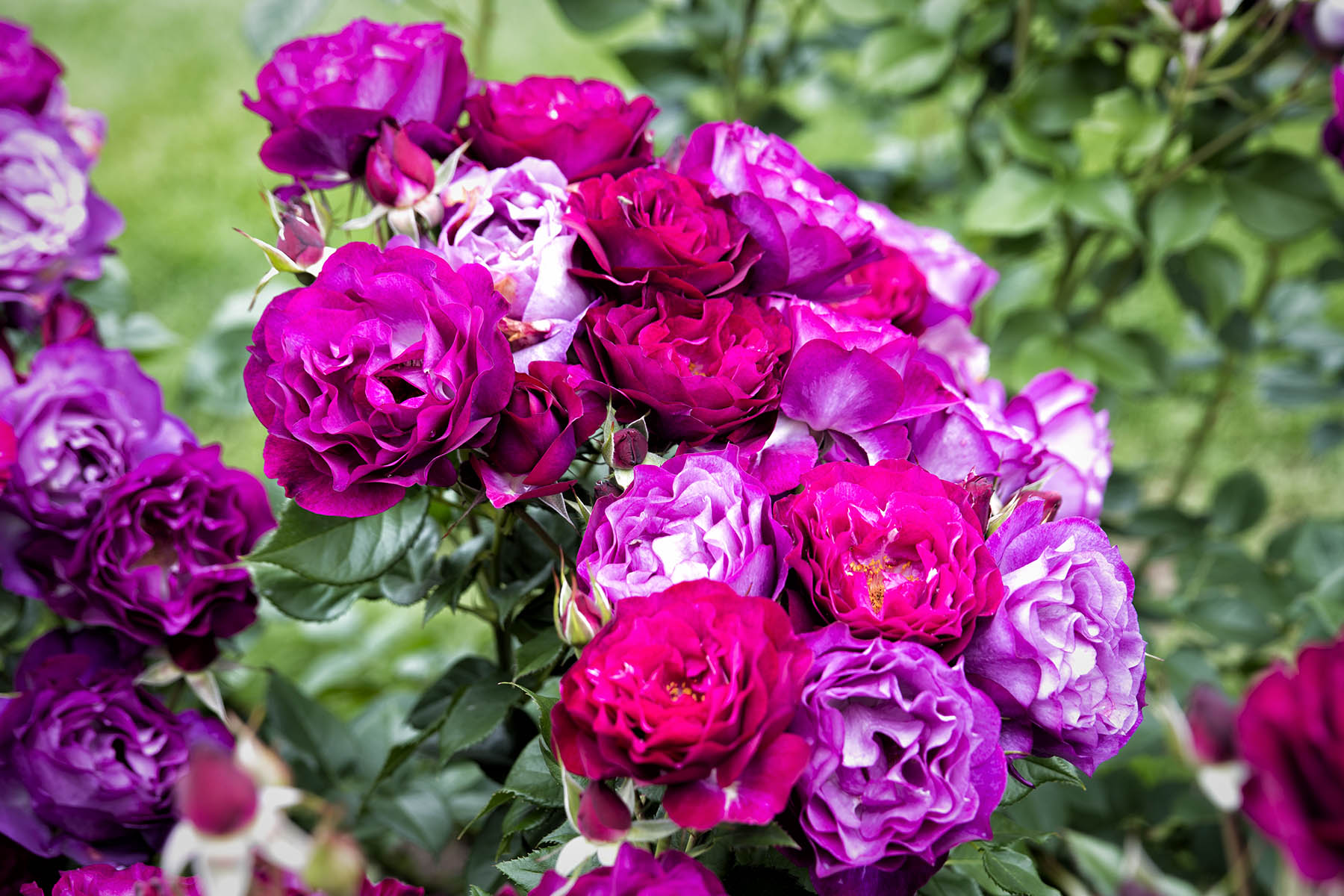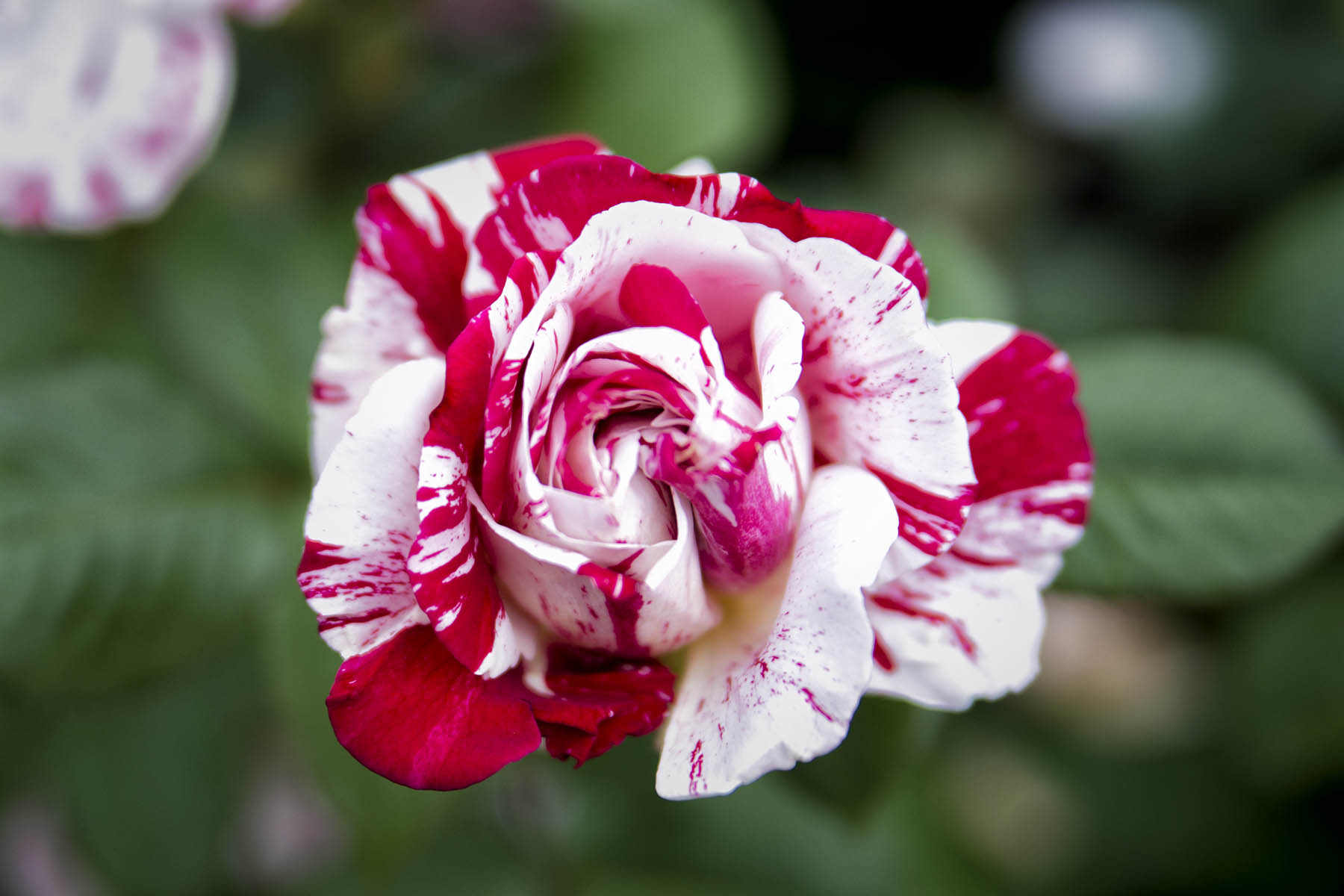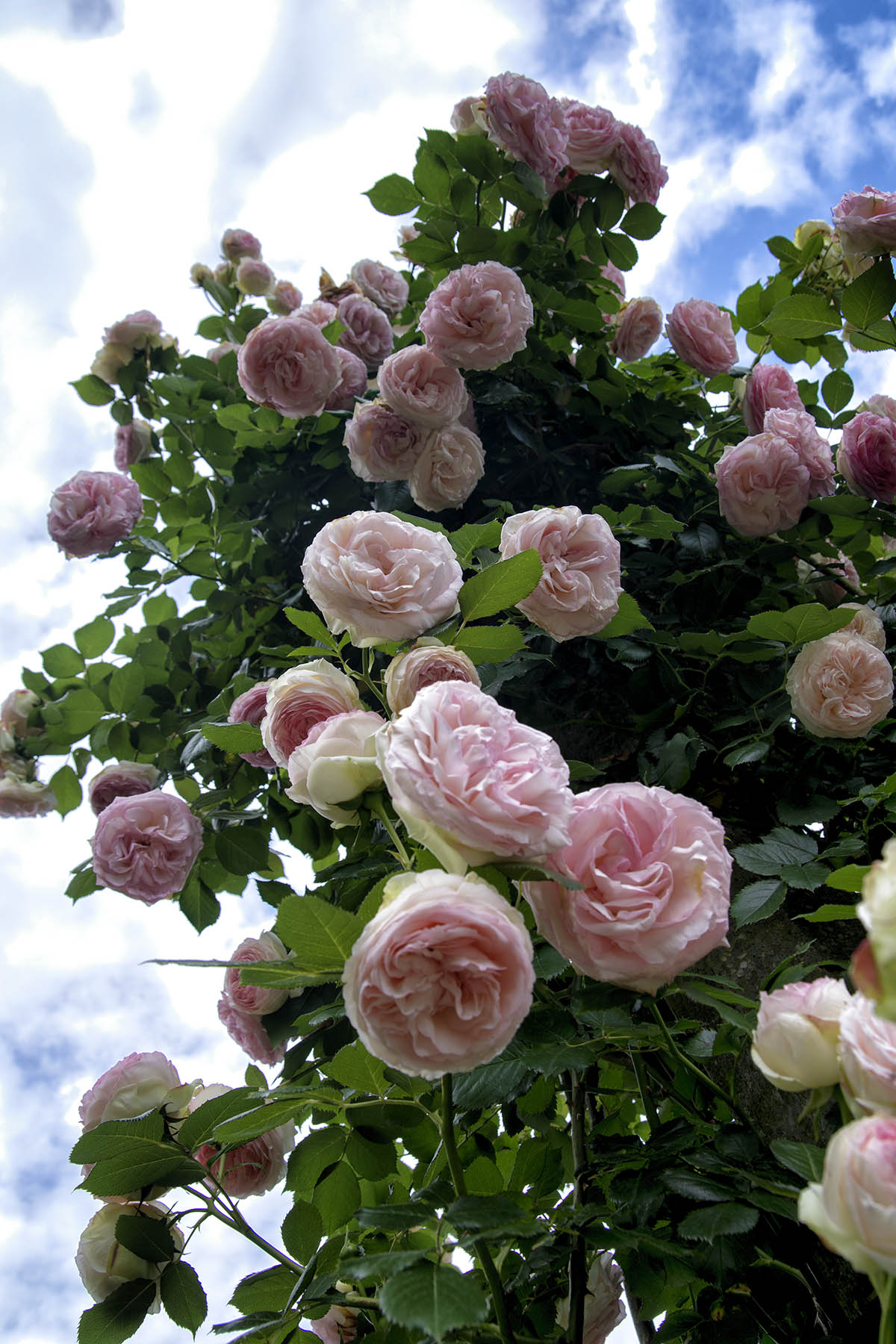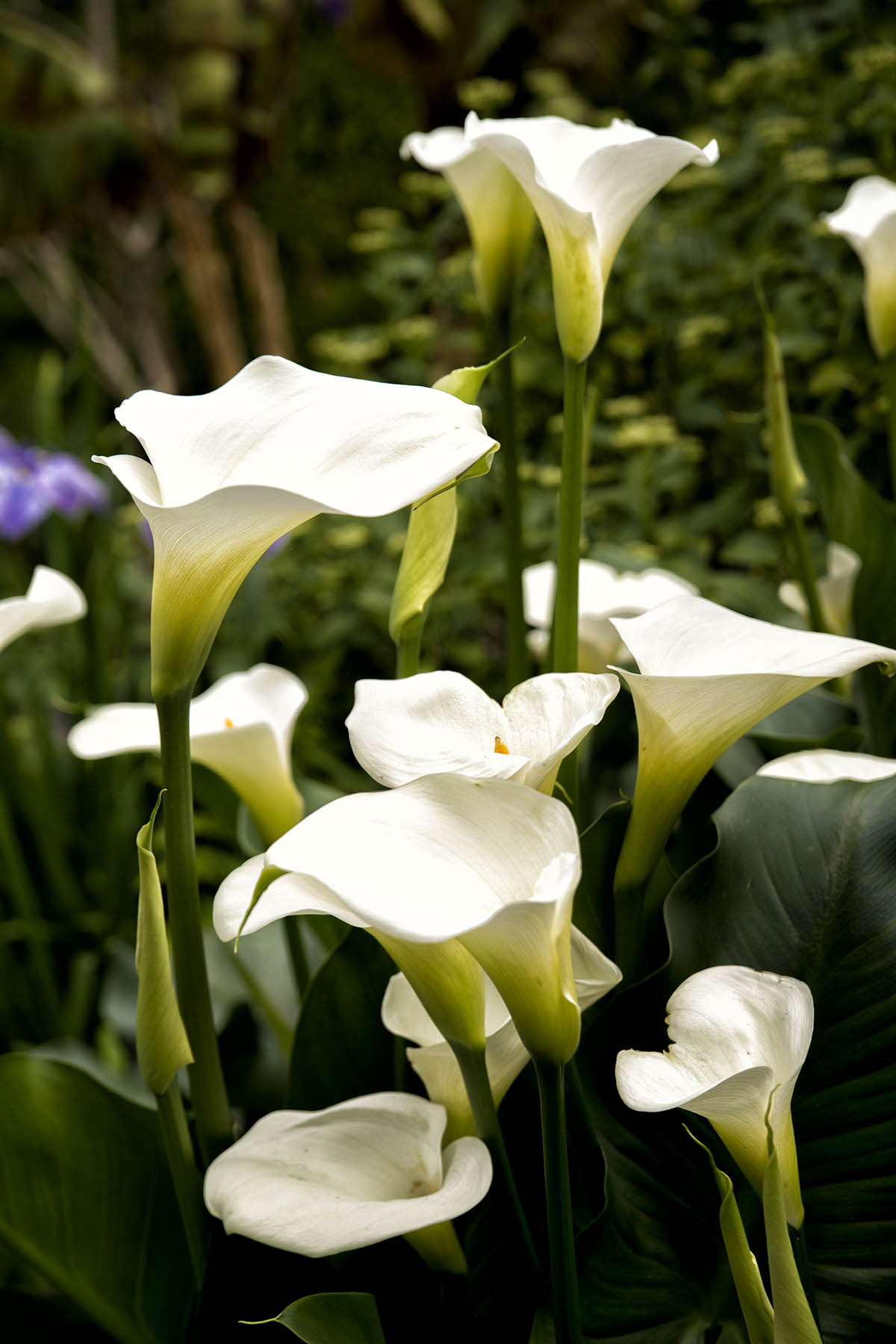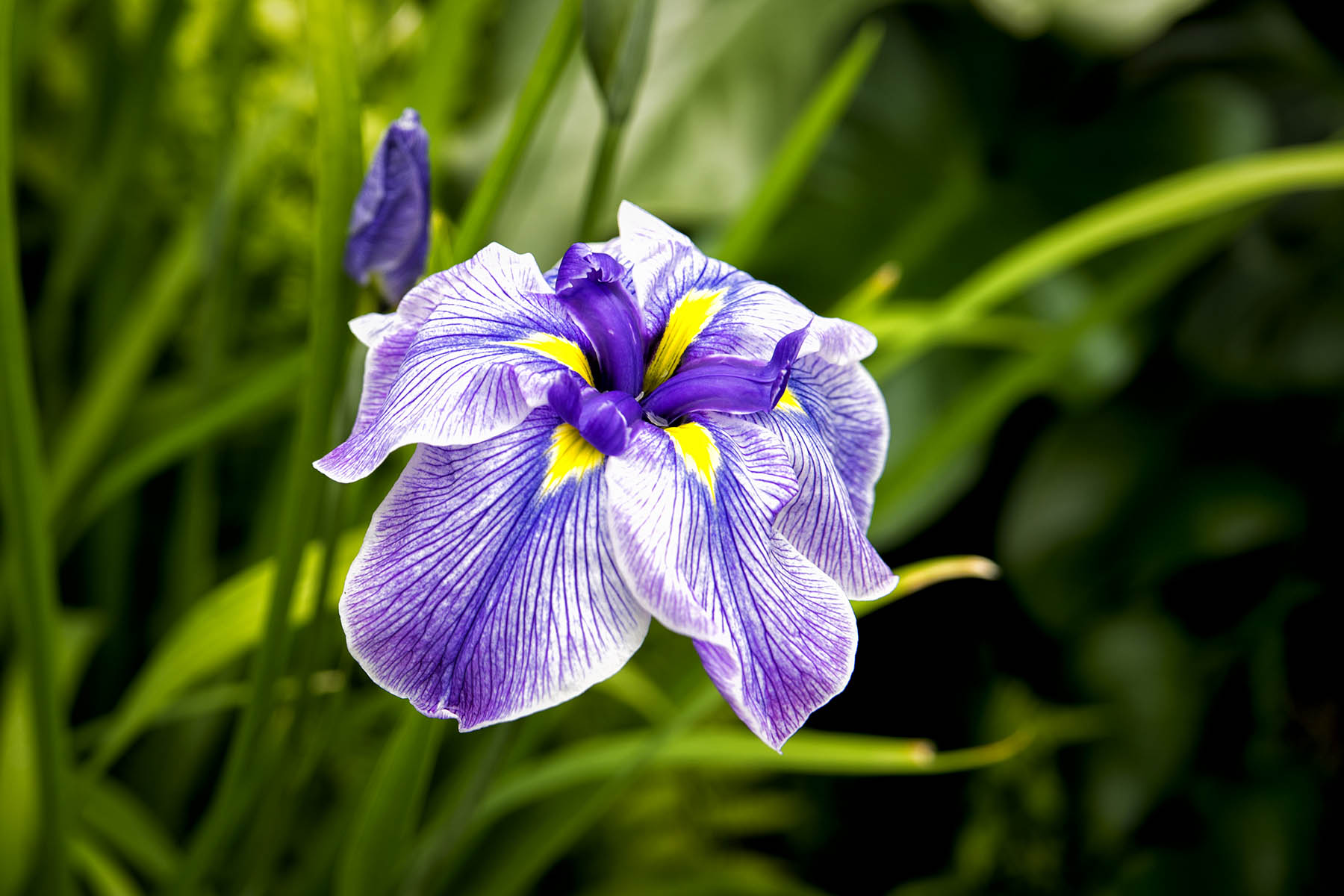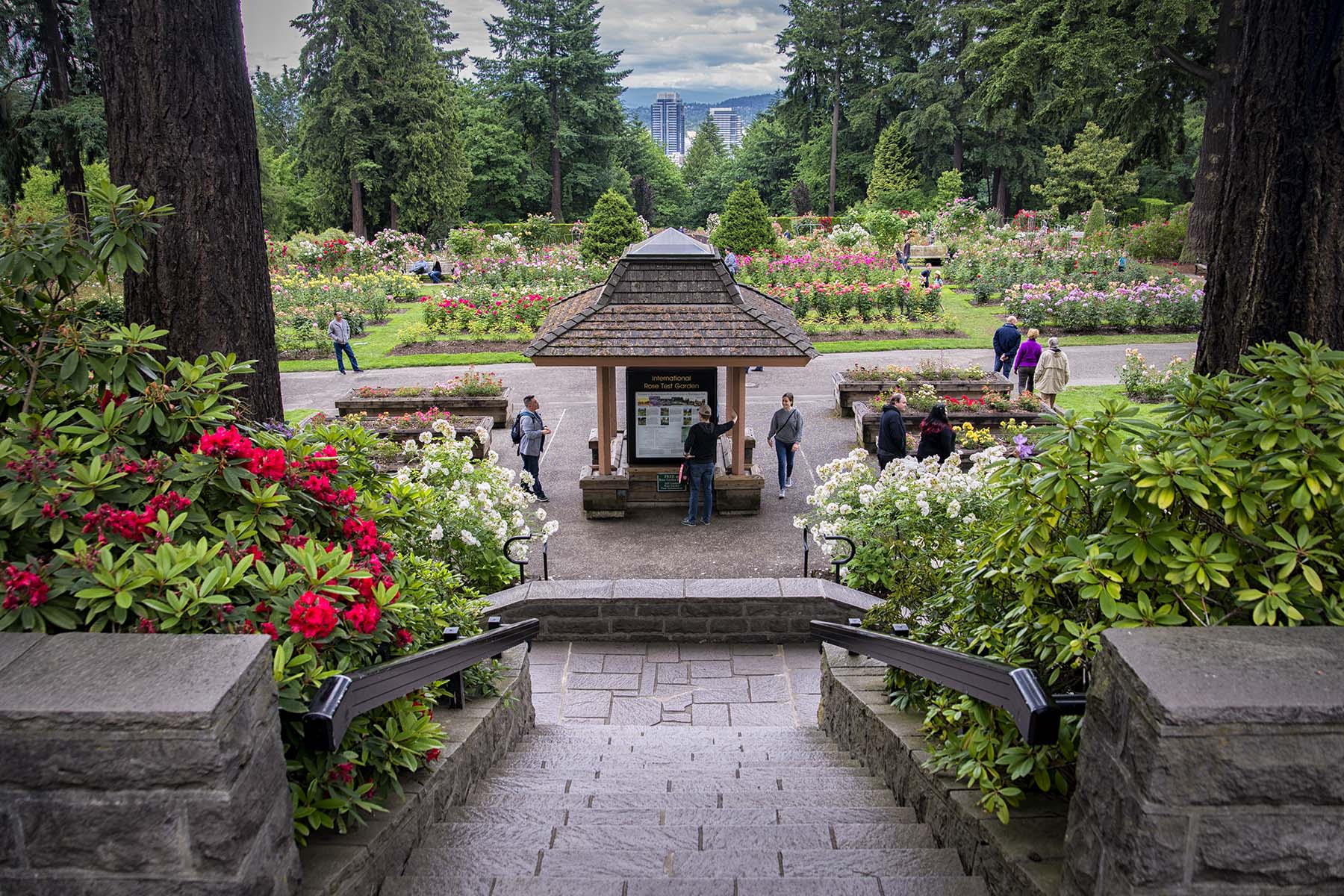 Our final sightseeing destination was Lan Su Chinese Garden located in the Old Town Chinatown neighborhood of Portland. Just like the International Rose Test Garden this garden has an interesting story behind its origin. Lan Su Chinese Garden was built as a result of a joint effort by the cities of Portland and Suzhou, Portland's sister city which is known for its Ming Dynasty gardens. Lan Su was built by artisans from China and it is considered one of the most true and authentic Chinese gardens outside of China.
The name Lan Su comes from the names of two cities: Portland and Suzhou. While these sounds were taken from the cities' names, these two words also have meanings in Chinese. "Lan" means orchid and "Su" means arise or awaken. Therefore you can poetically interpret the garden's name as the Garden of Awakening Orchids.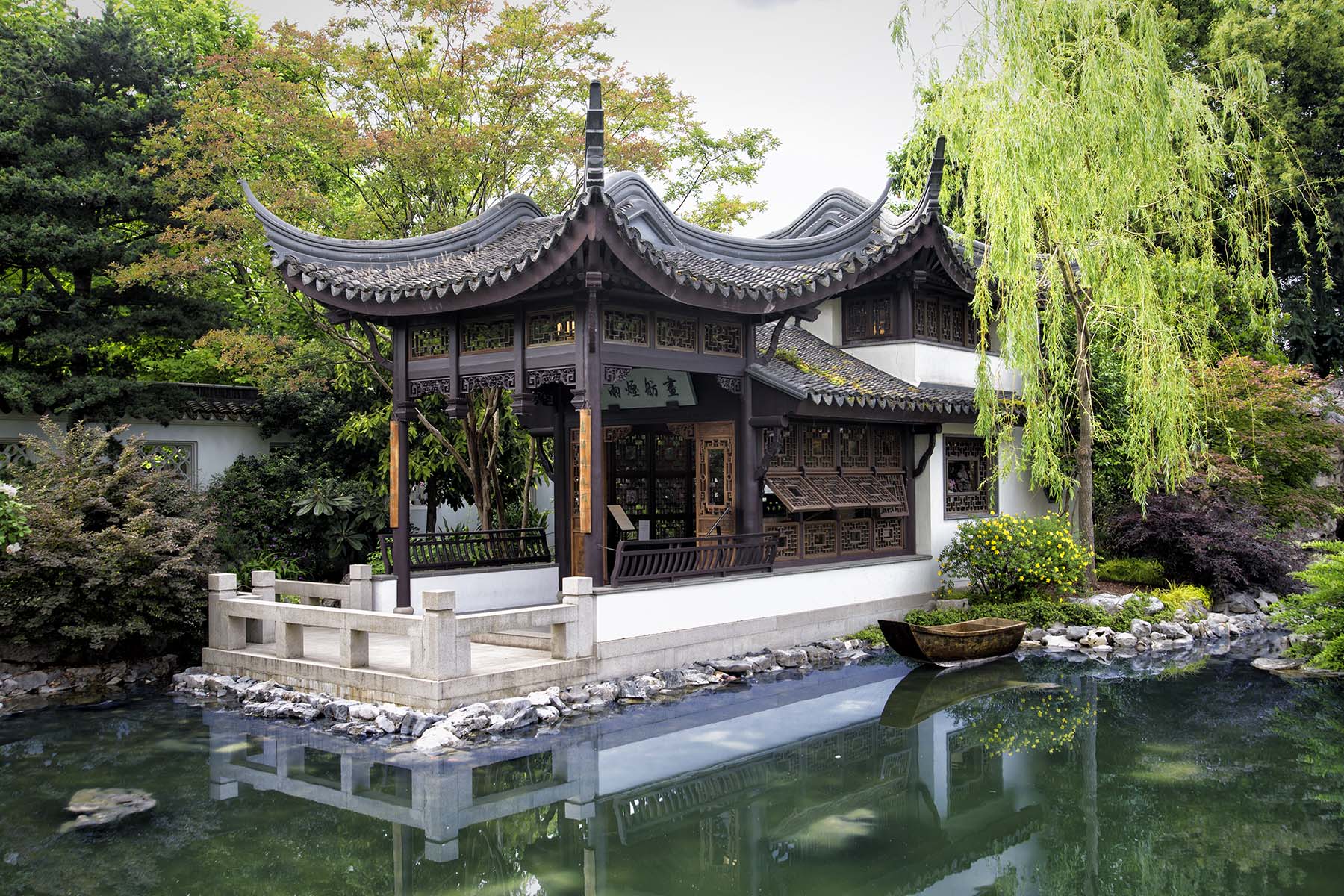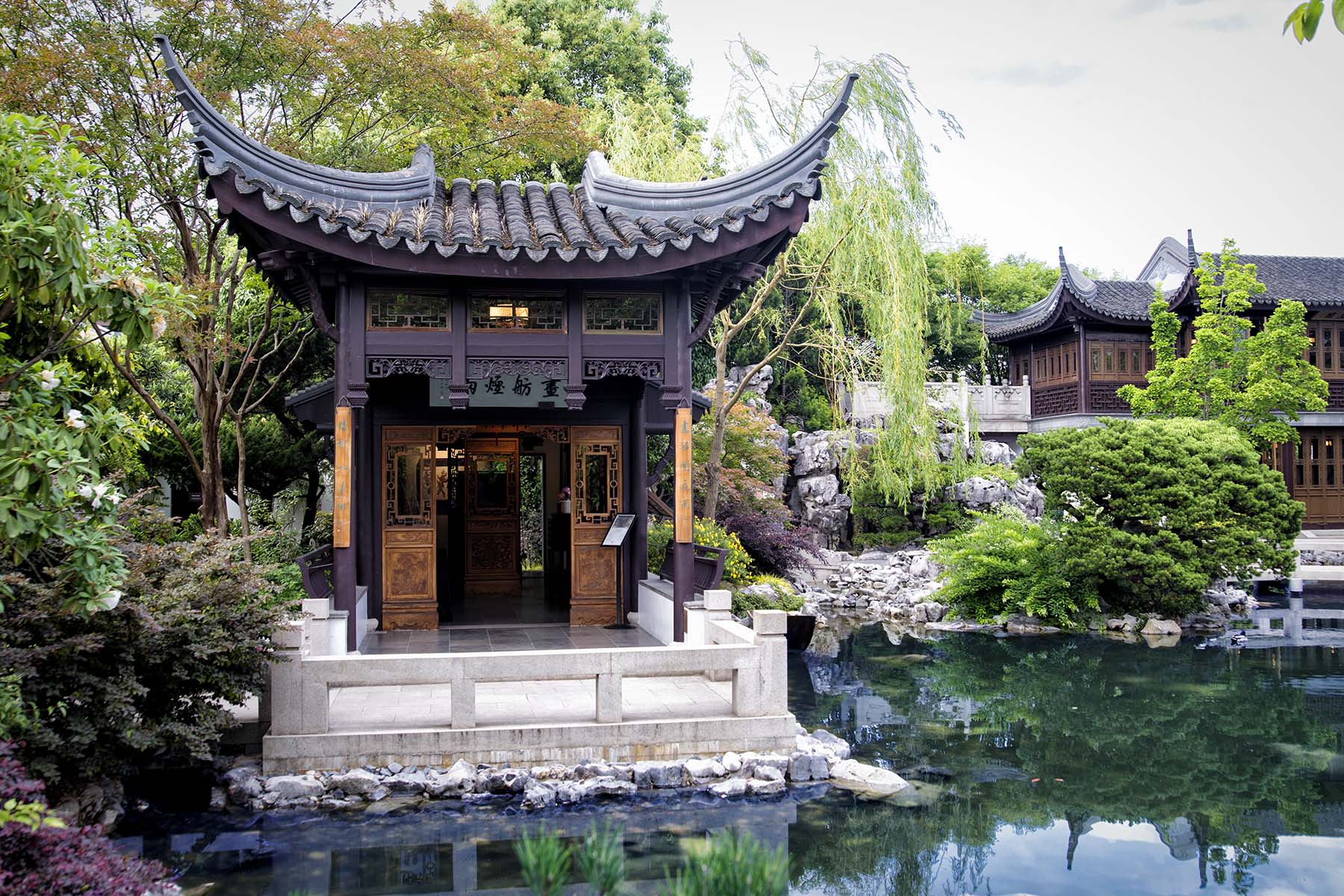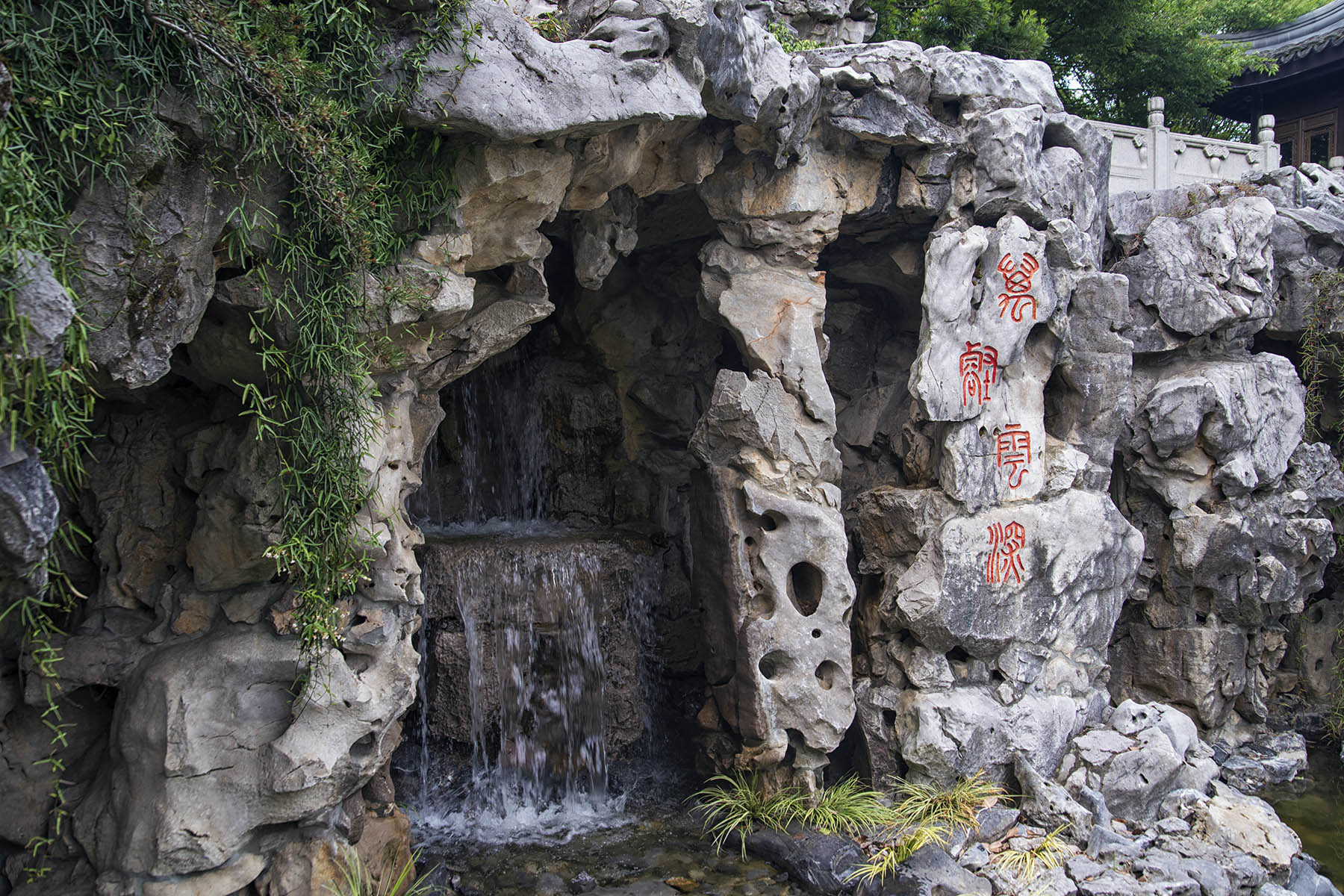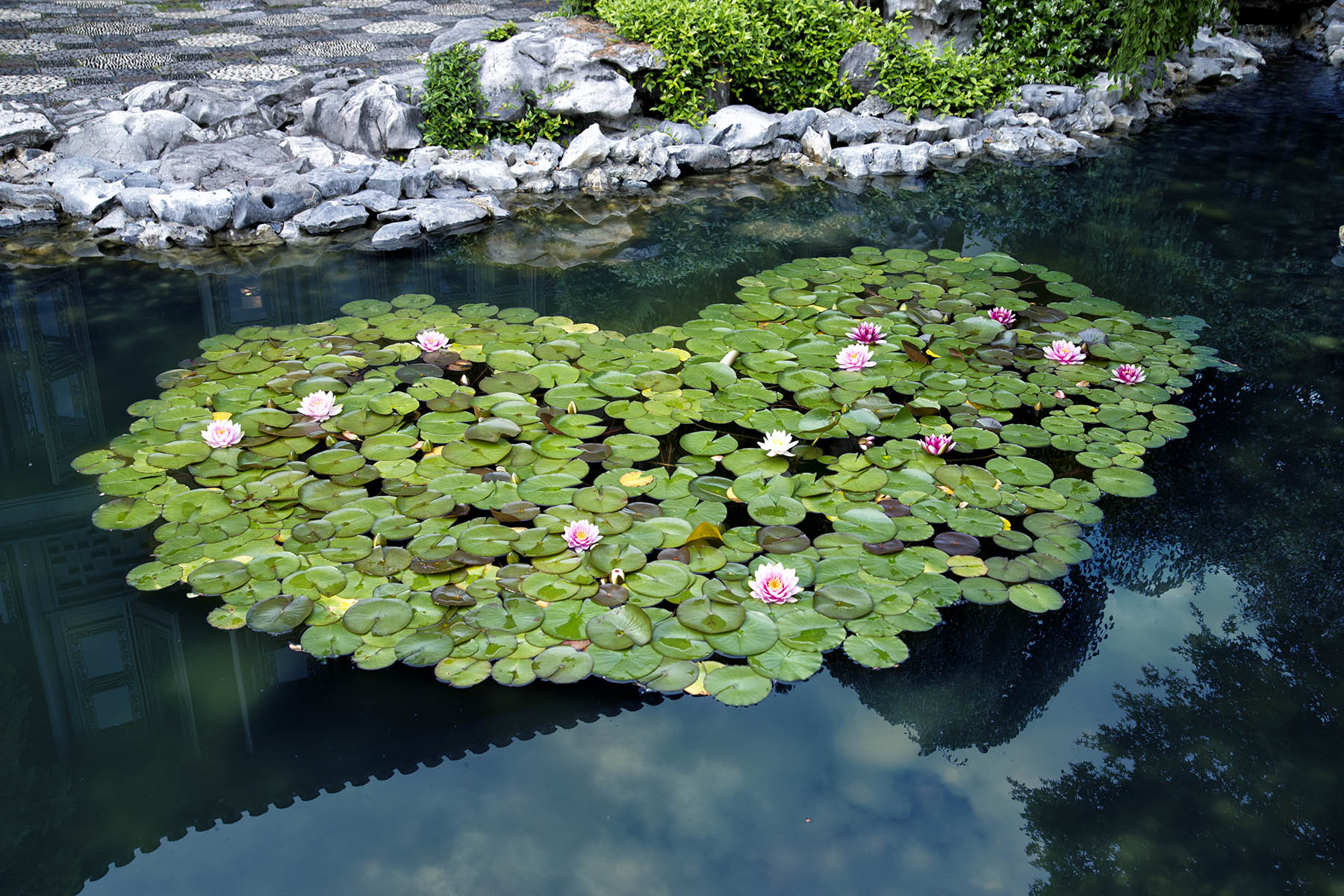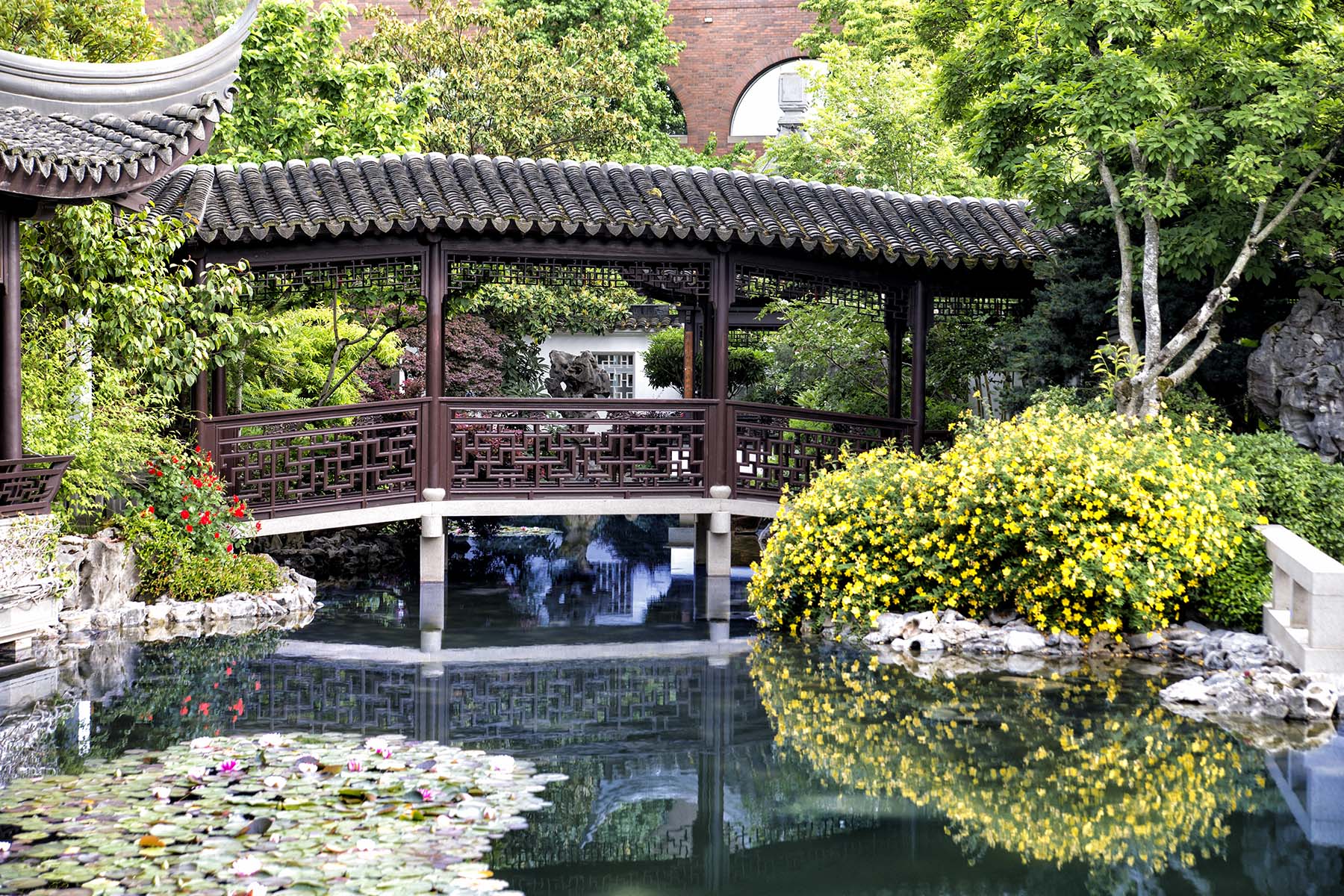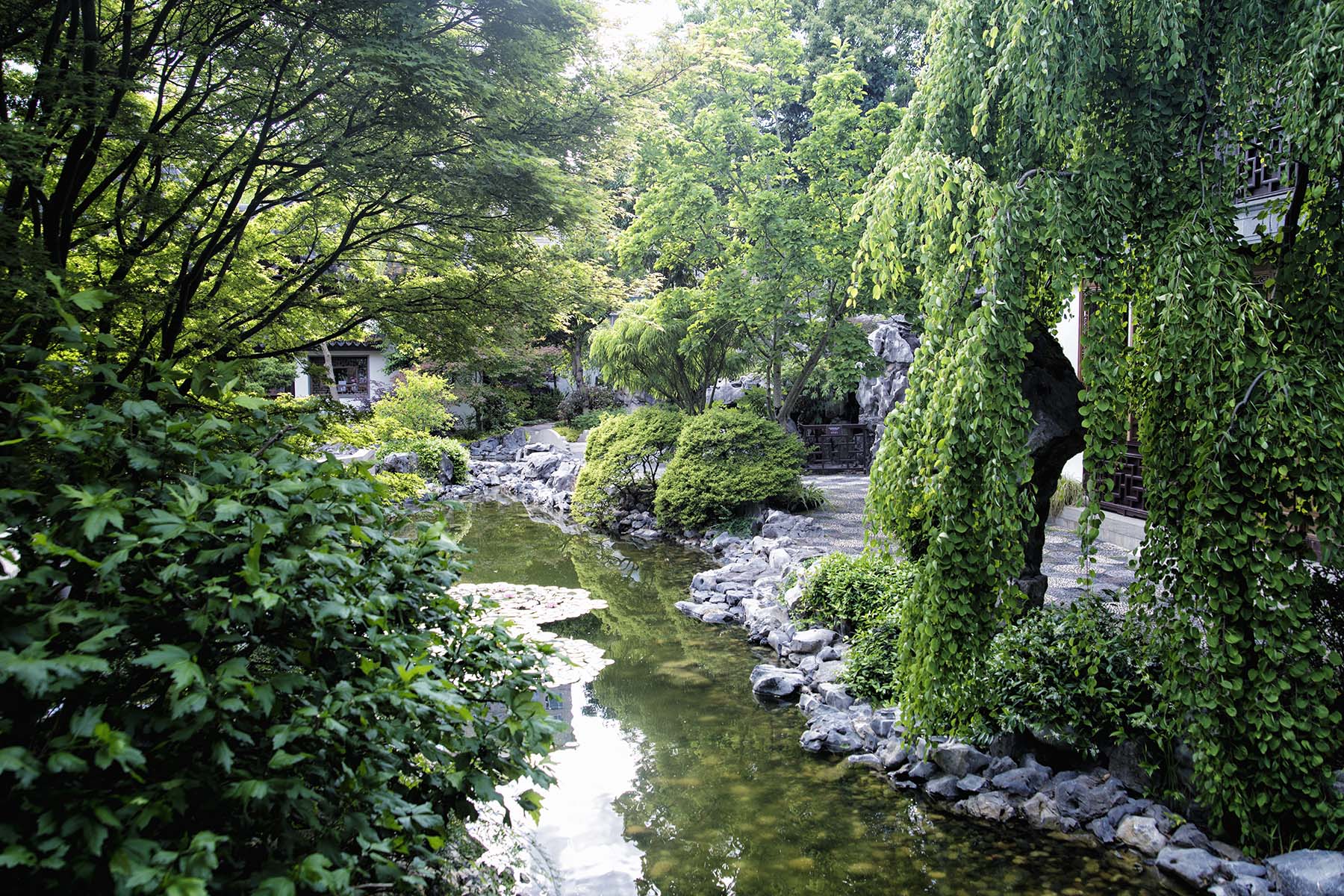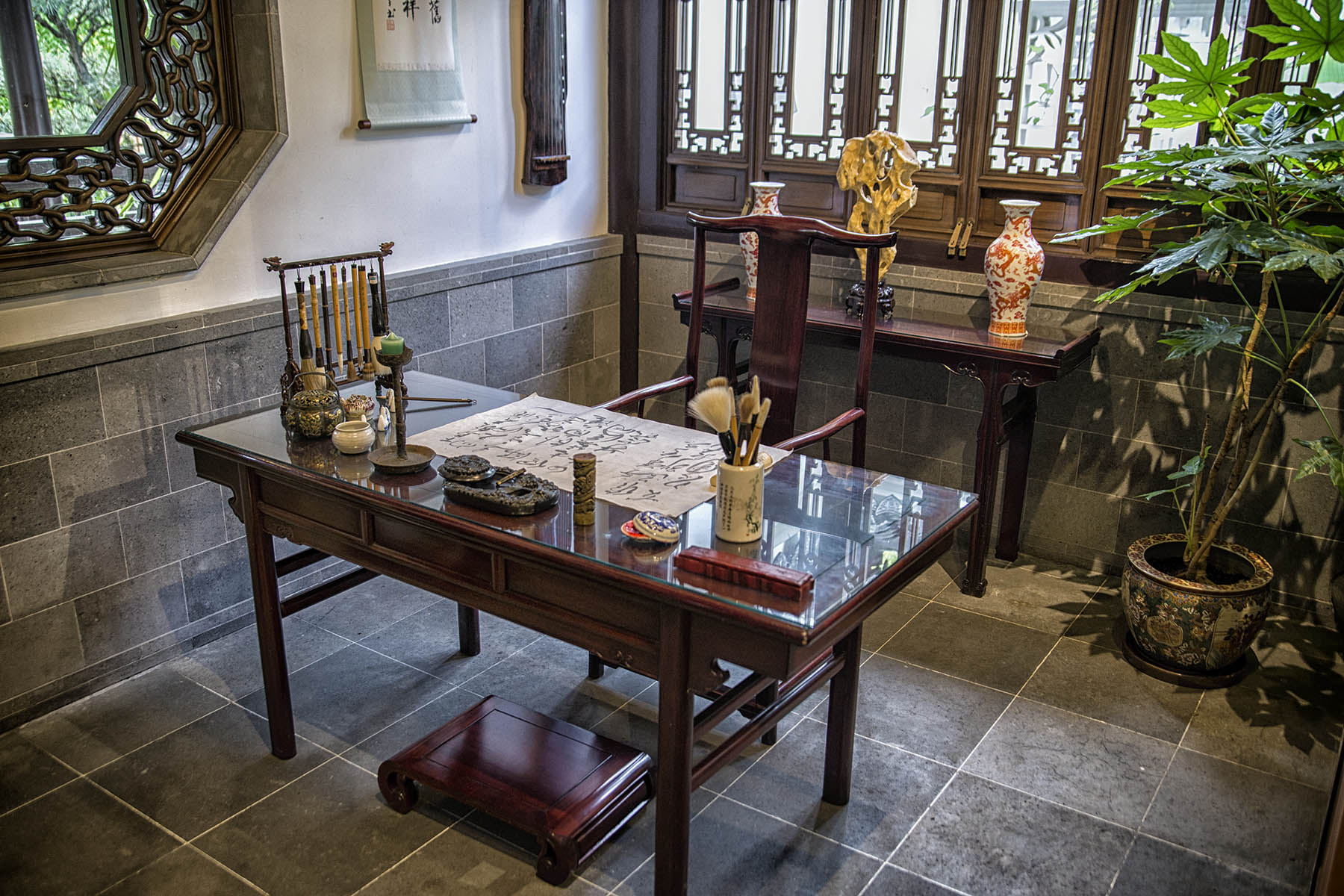 The most prominent feature of Lan Su is its man made lake at the center of the garden. Structures surrounding the lake are common to Chinese gardens and consist of covered walkways, bridges, lilies and others. Once you enter Lan Su it feels as if you have traveled in time and space. Lan Su is a beautiful garden that brings you a peace of mind and gives you an opportunity to reflect upon yourself.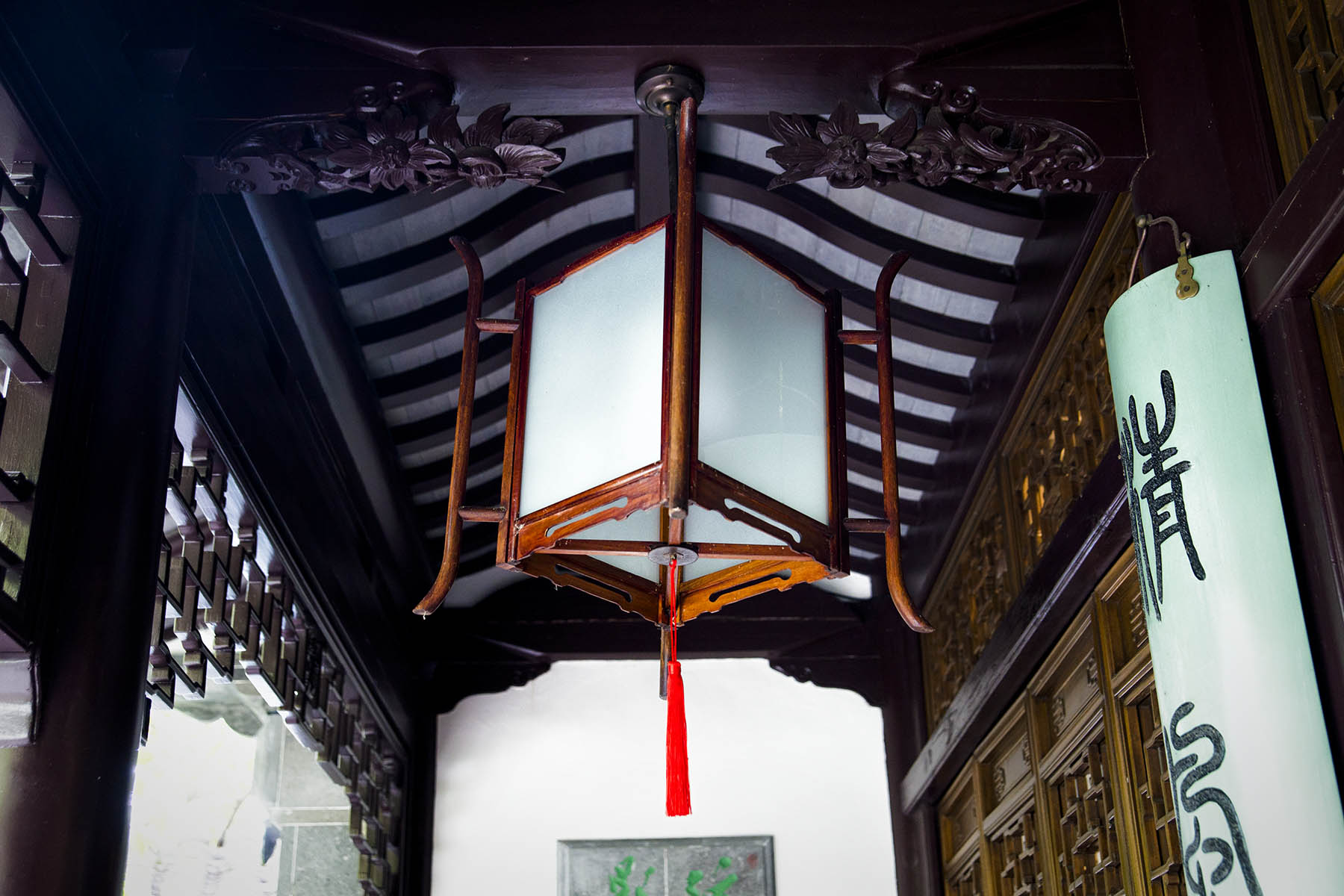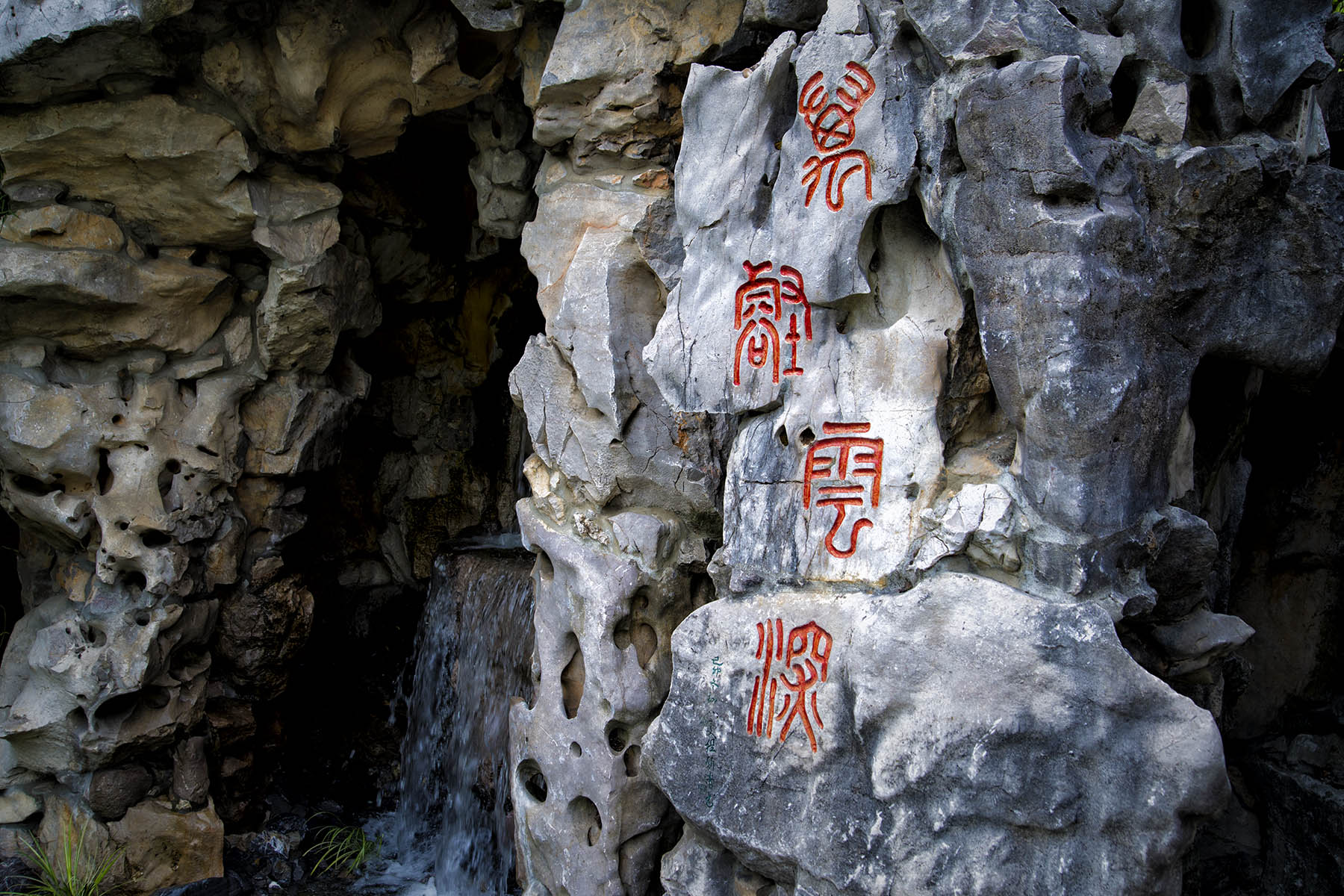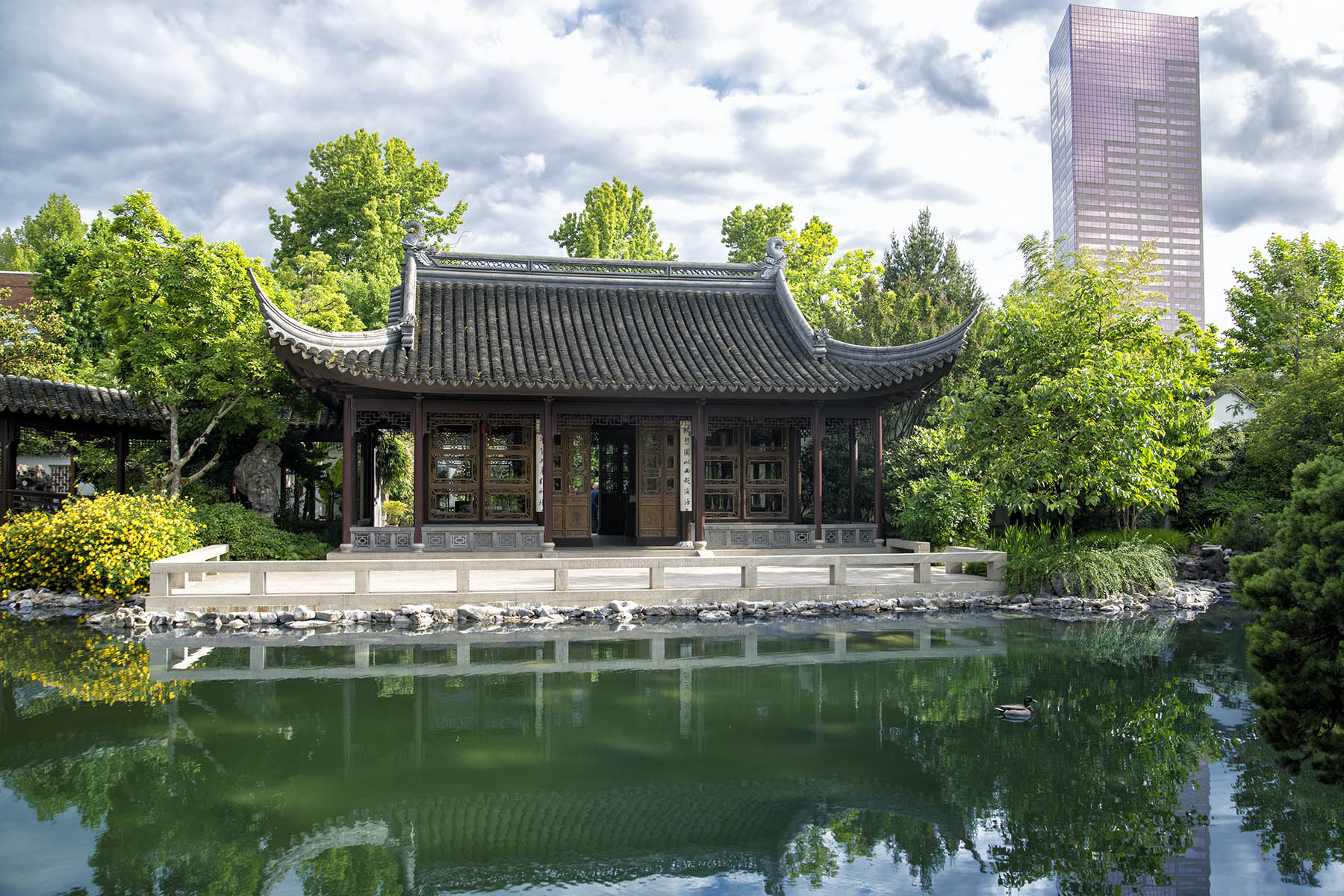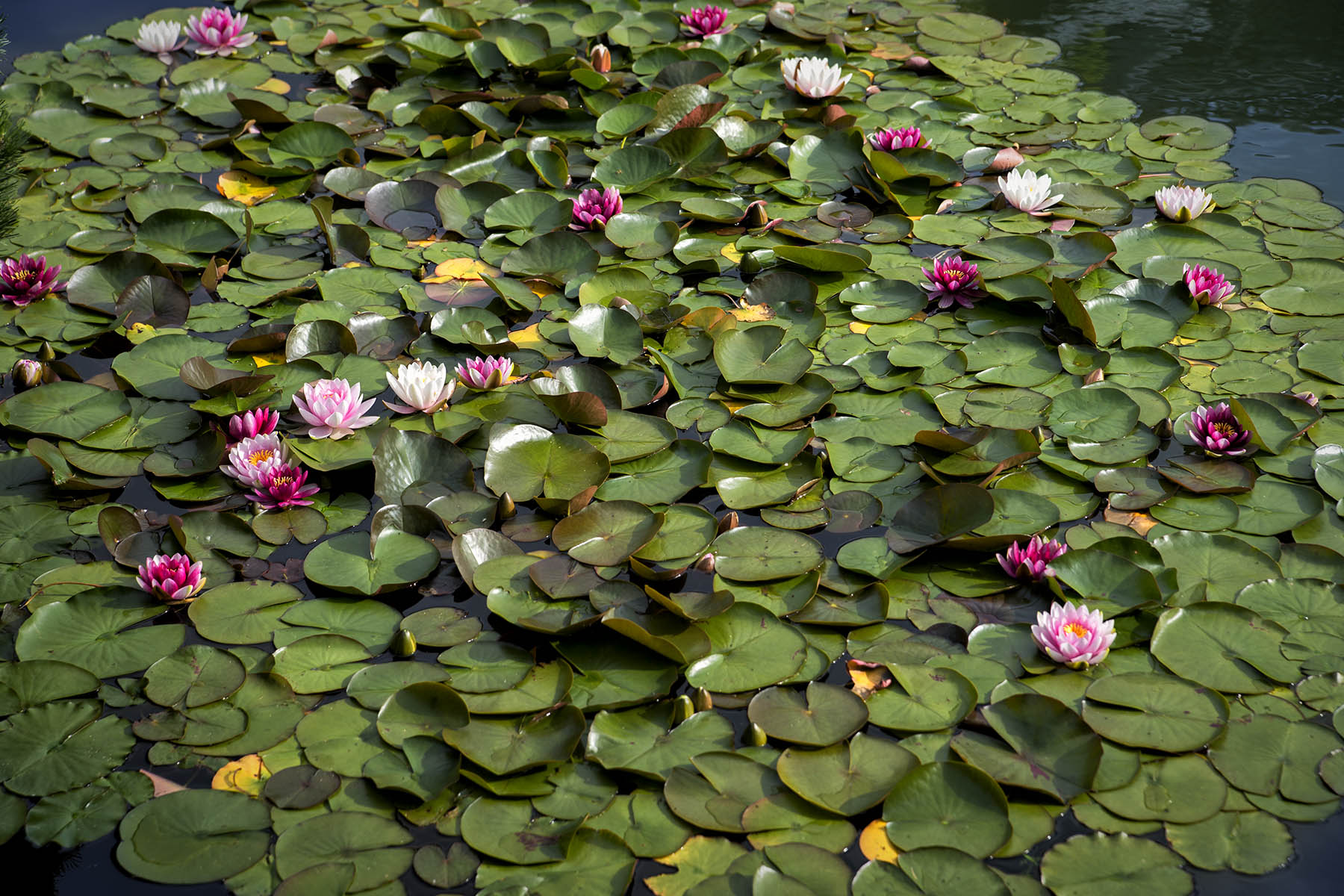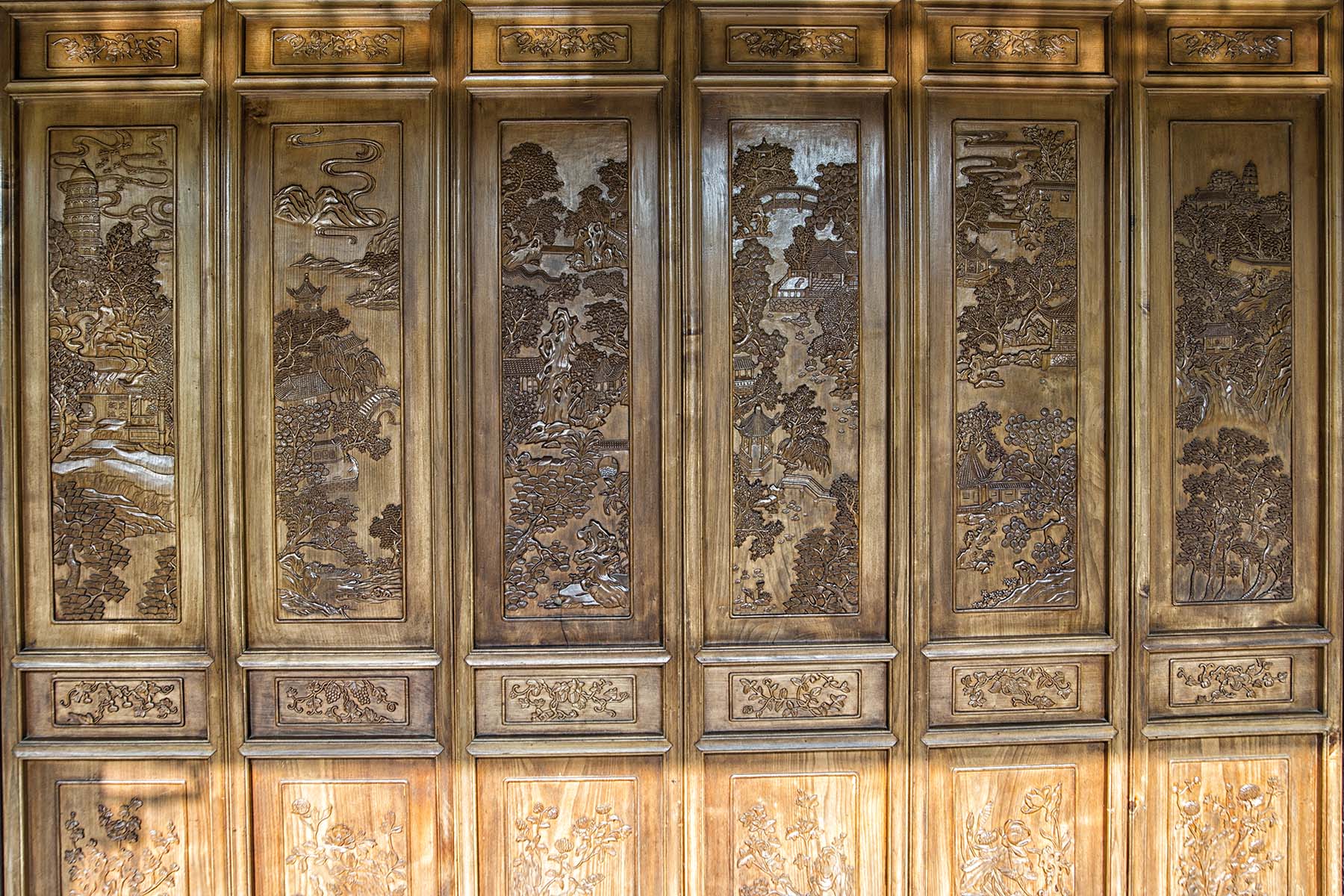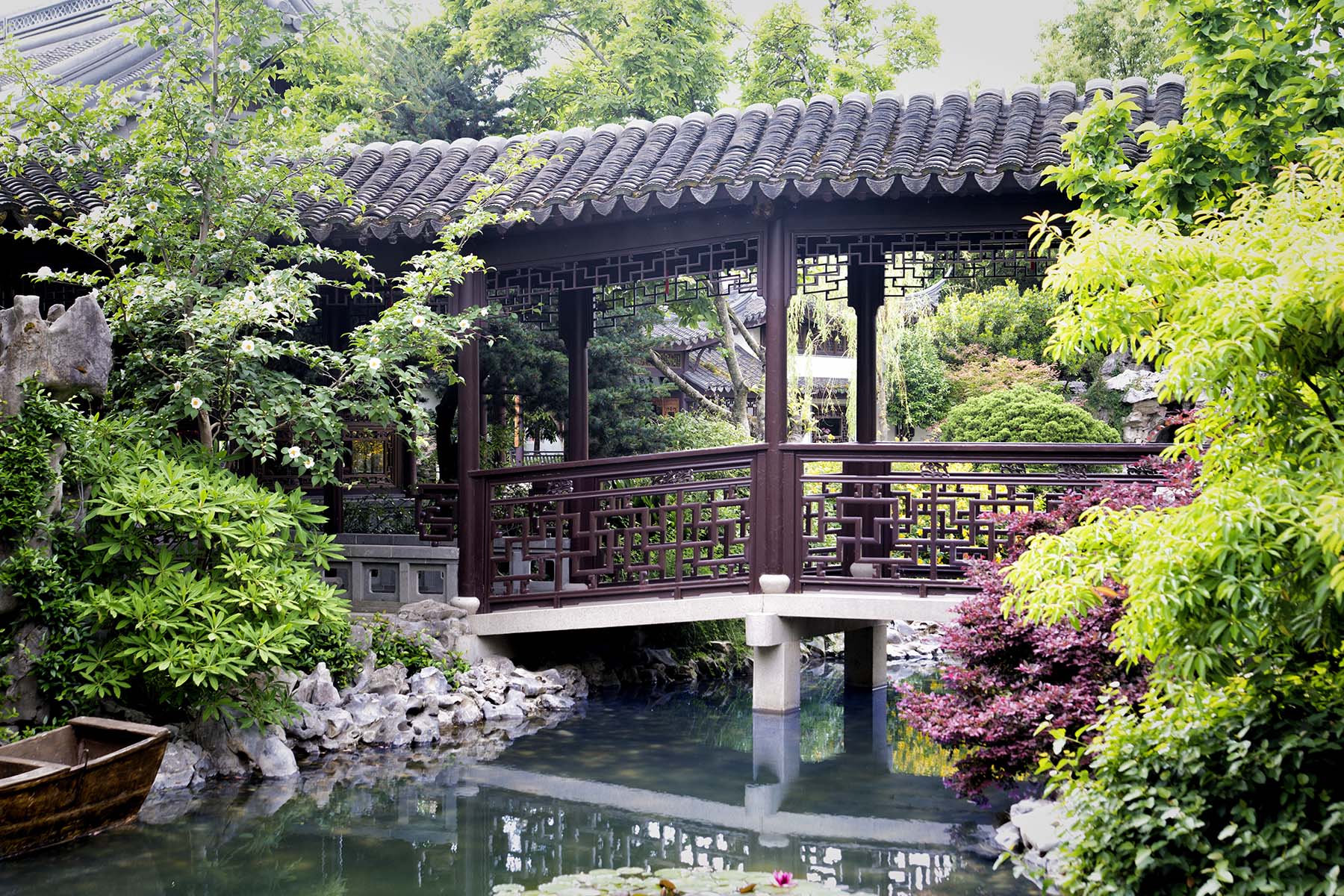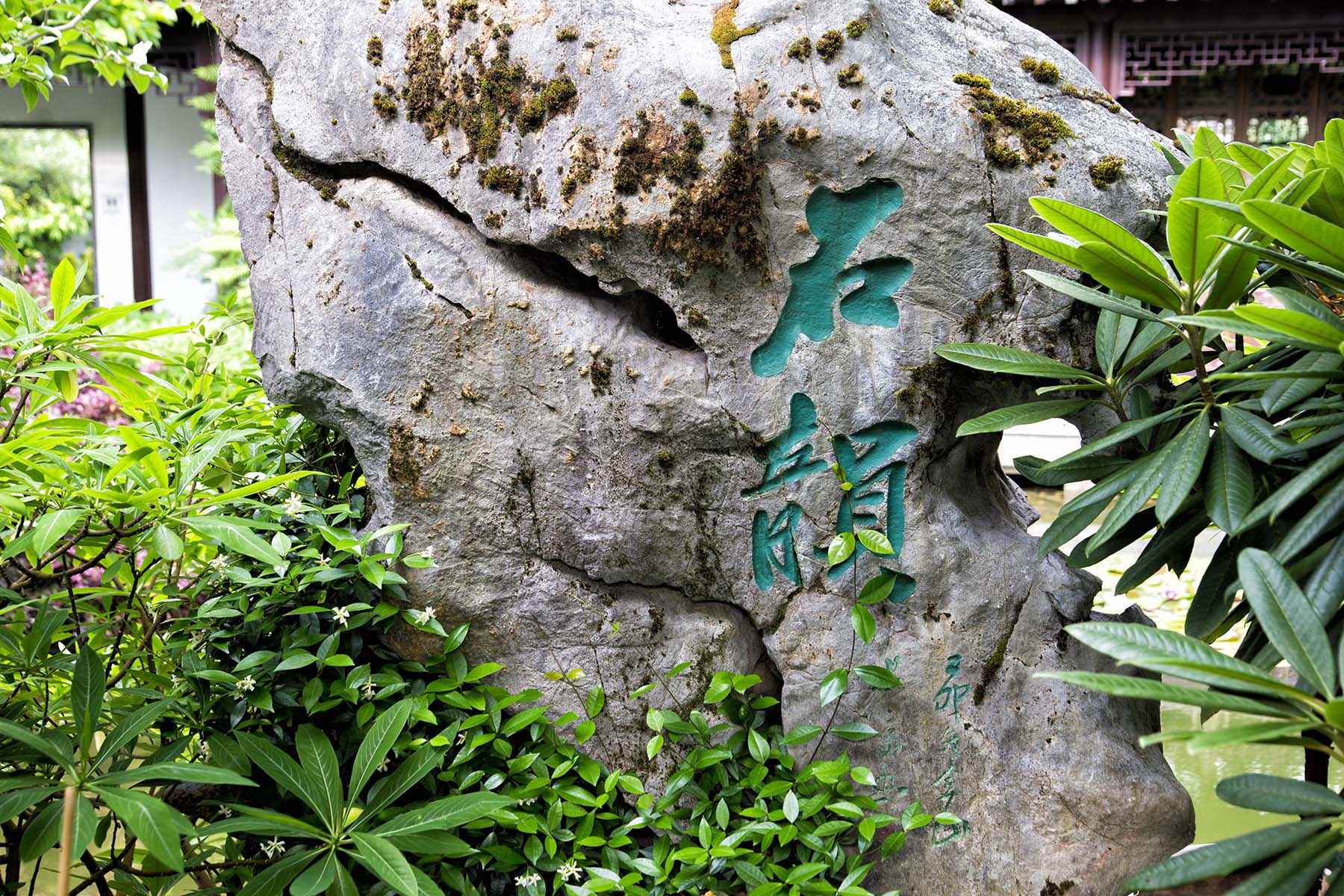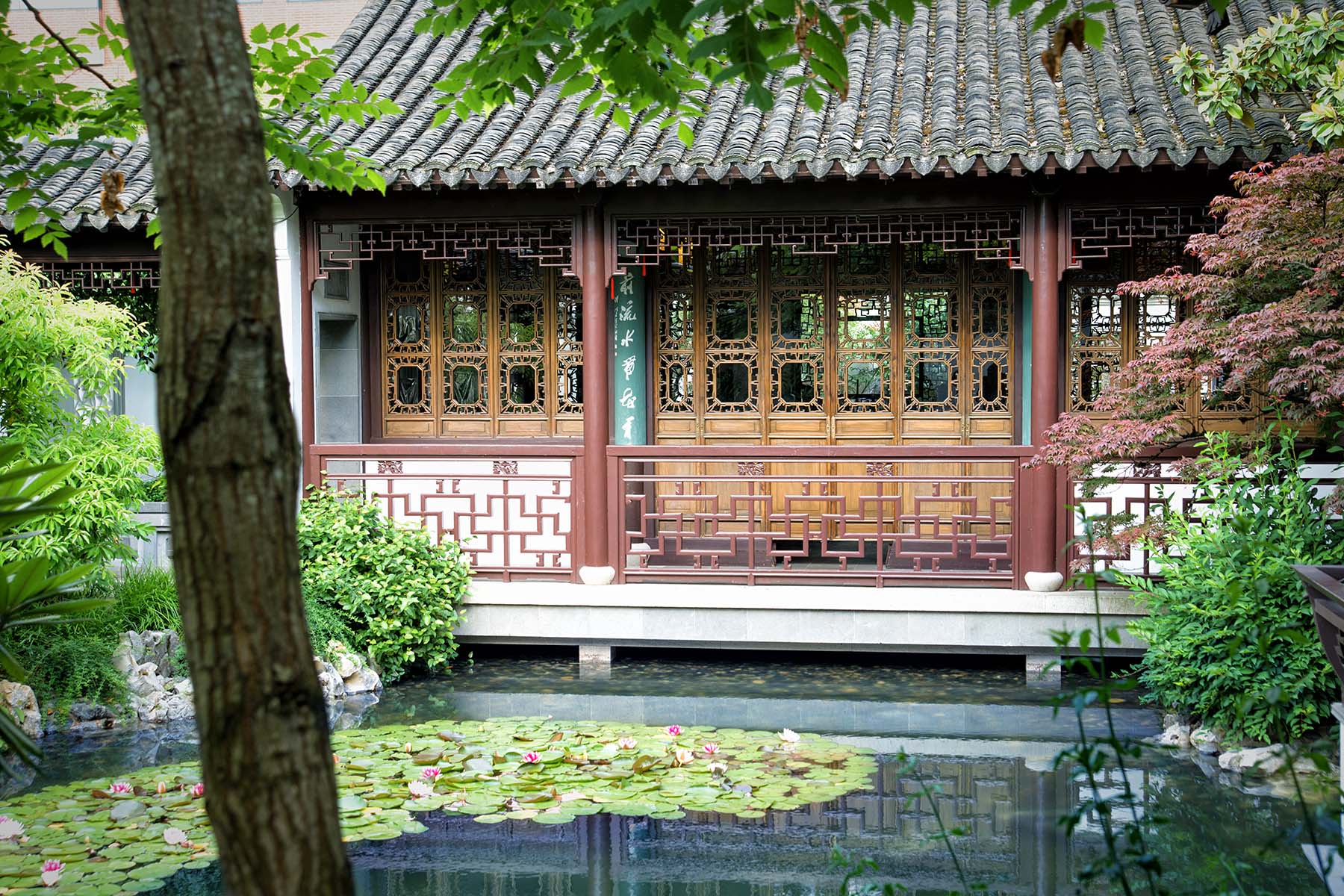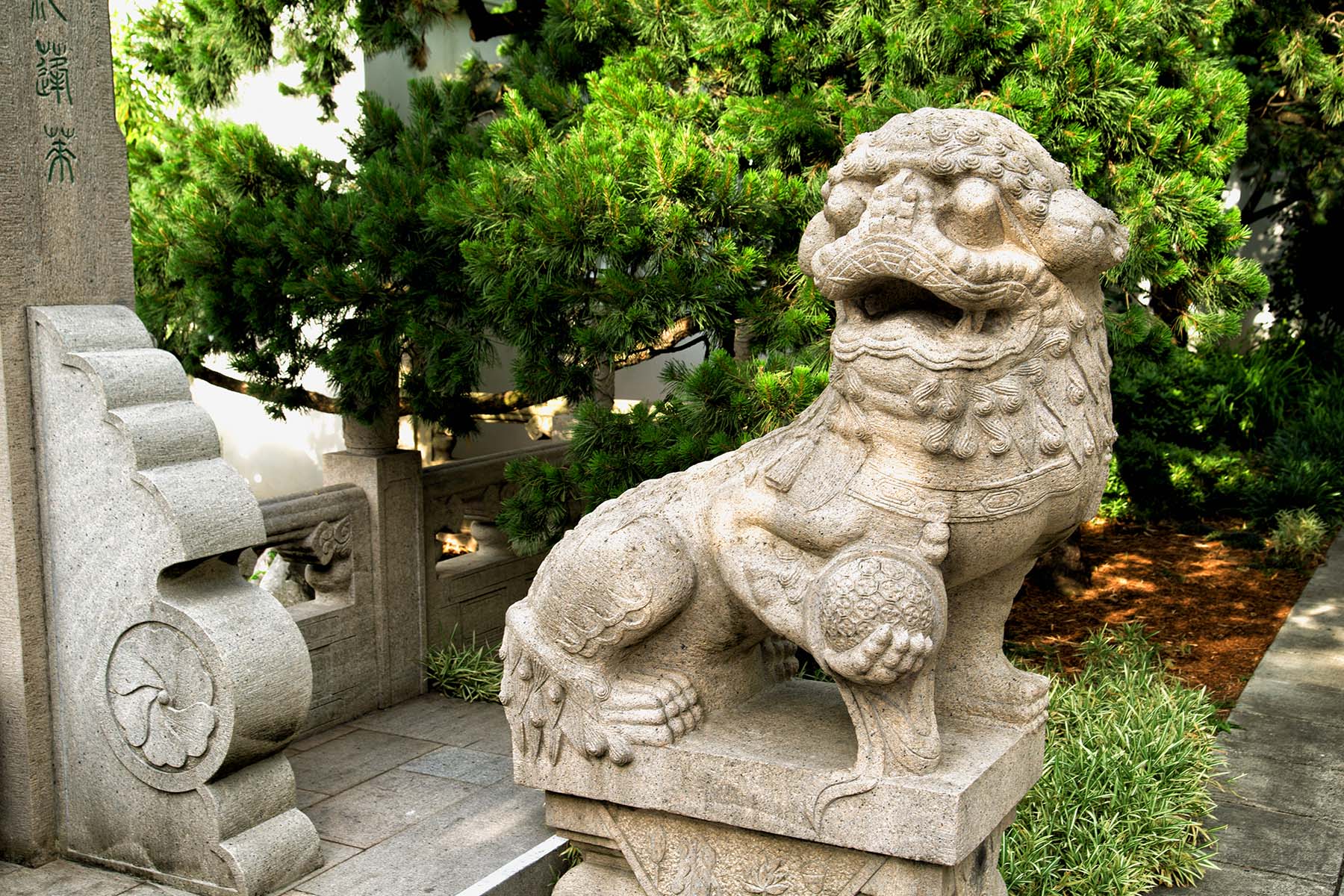 To celebrate the end of our stay in Portland we decided to grab a glass of beer in one of the numerous breweries set up around the city. Besides roses Portland is well known for it`s crafted brews. Portland breweries are very popular among the residents and tourists. The wait time for one of the breweries we stopped by was 40 minutes. We didn't want to wait that much for a glass of beer, no matter how good it might have been. So after walking around a couple of blocks, we stopped by a less crowded brewery called Fat Head's Brewery. It was located in the heart of Pearl District which is known for its arts, businesses and upscale residential building. After hours of walking, we were finally able to relax, taste local beer and toast to Portland, the city of bars and roses!