The very first place of interest I would like to share with you is Kazan Cathedral. Kazan Cathedral is an Orthodox temple that is located right in the heart of Saint Petersburg. Beautiful facades of the cathedral are facing the main street of Saint Petersburg, Nevskiy Prospect, and Griboedov Canal.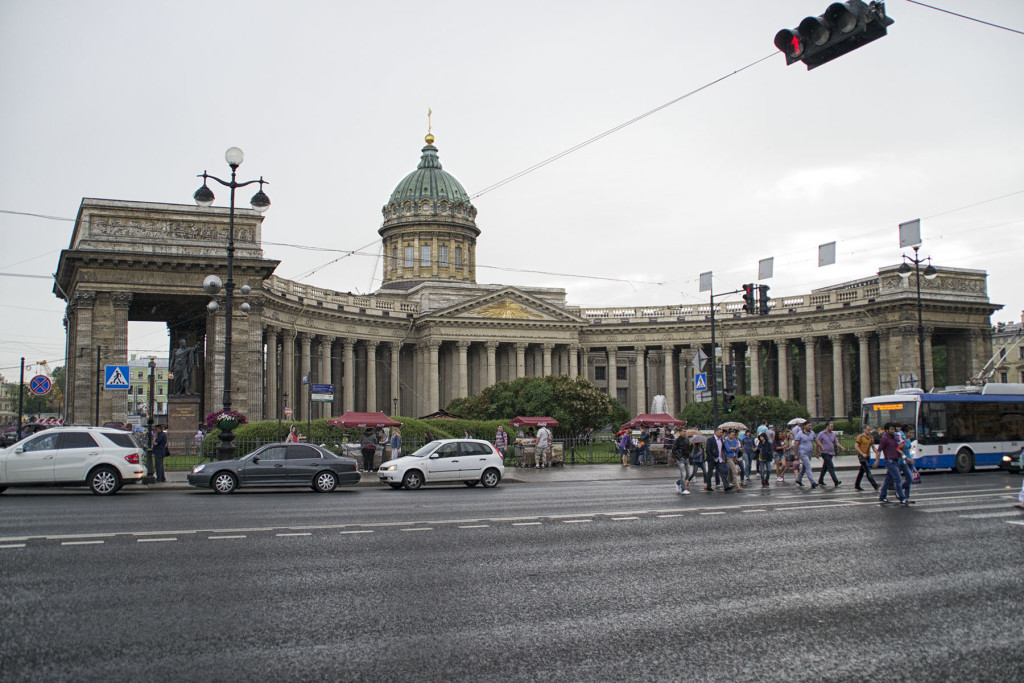 Kazan Cathedral is one of the grandest and most significant buildings in the Northern Capital of Russia. Kazan Cathedral includes a number of architectural distinctions that are not commonly present in Russian churches: the temple is surrounded by columns and includes sculptures of the Saints. Imperator Pavel I, who was person responsible for the construction and oversight of the cathedral, wanted it to mirror St. Peter's Basilica in Rome. Hence the distinct architectural style that was influenced by the period of Italian Renaissance.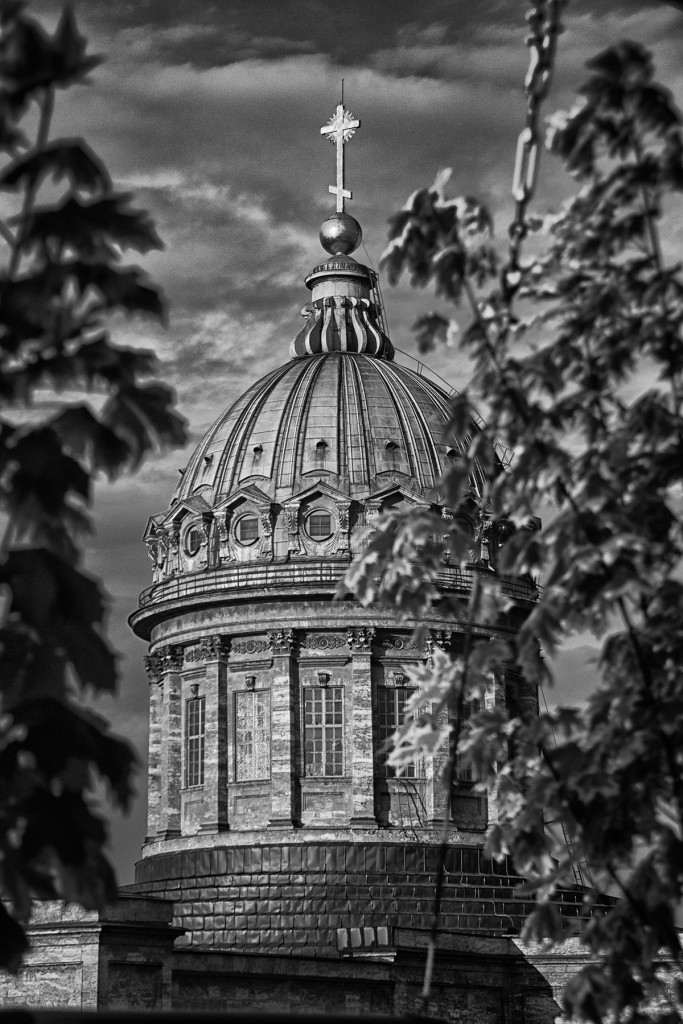 Kazan Cathedral is one of the most visited attractions in St. Petersburg partly due to its location, historical importance, and beauty. For meager 200 rubles (approximately $6 dollars during my trip, but due to recent devaluation, about $3) per picture, visiting tourists get to take pictures with Peter, who is truly the Great, and flirting Catherine II.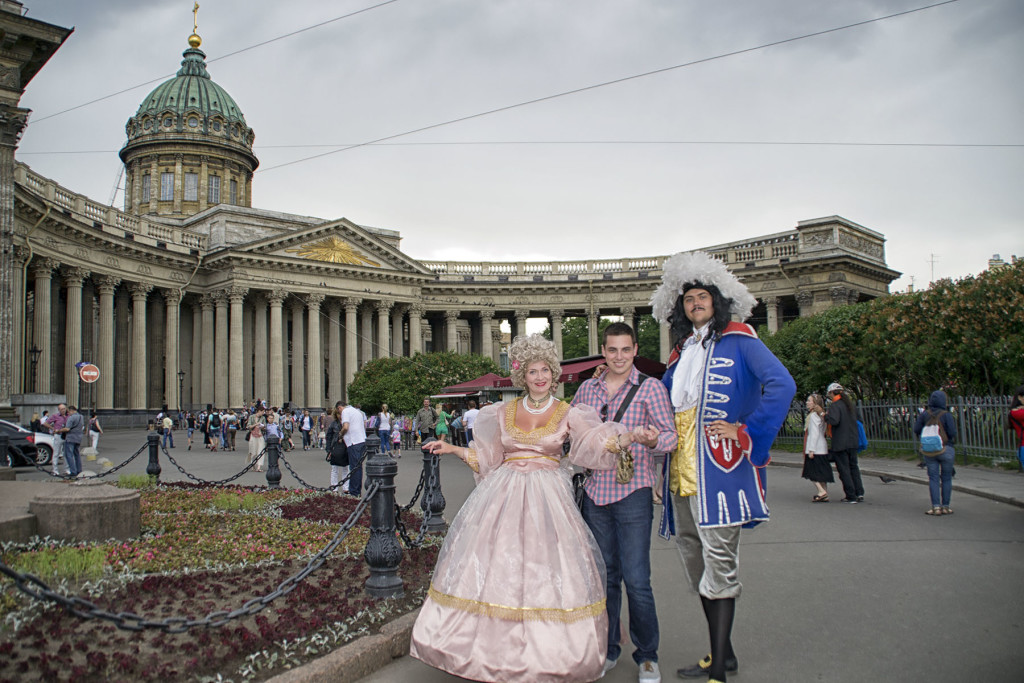 For the first time in my rather long life, I felt inadequately small standing next to another person (I am 6'3'' by the way). My girlfriend looked even more comical compared to this gigantic man!