Today former Soviet Union republics celebrate the 70th anniversary of World War II victory. To commemorate such occasion Russian government has organized a march of remembrance called "Immortal Regiment". The idea was for people to research the stories of their relatives who had fought in World War II and share their stories with others. Early estimates have counted about 500,000 people who participated in this event.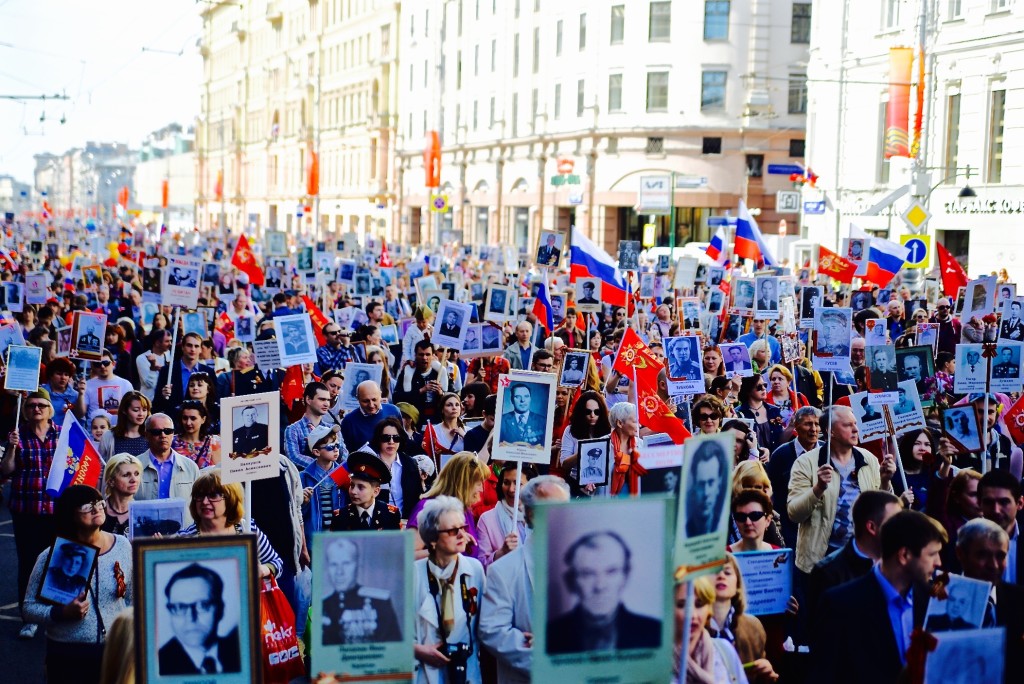 Police has blocked the main street (Tverskaya) in the center of Moscow in order to accommodate for a large number of participants. Luckily the weather has been kind and nothing spoiled this beautiful event. People from all over Russia and other cities have come to Moscow with the portraits of their relatives in order to honor their heroic acts. It was a beautiful day that has brought people together and made them forget about bad things that have been going on in the world.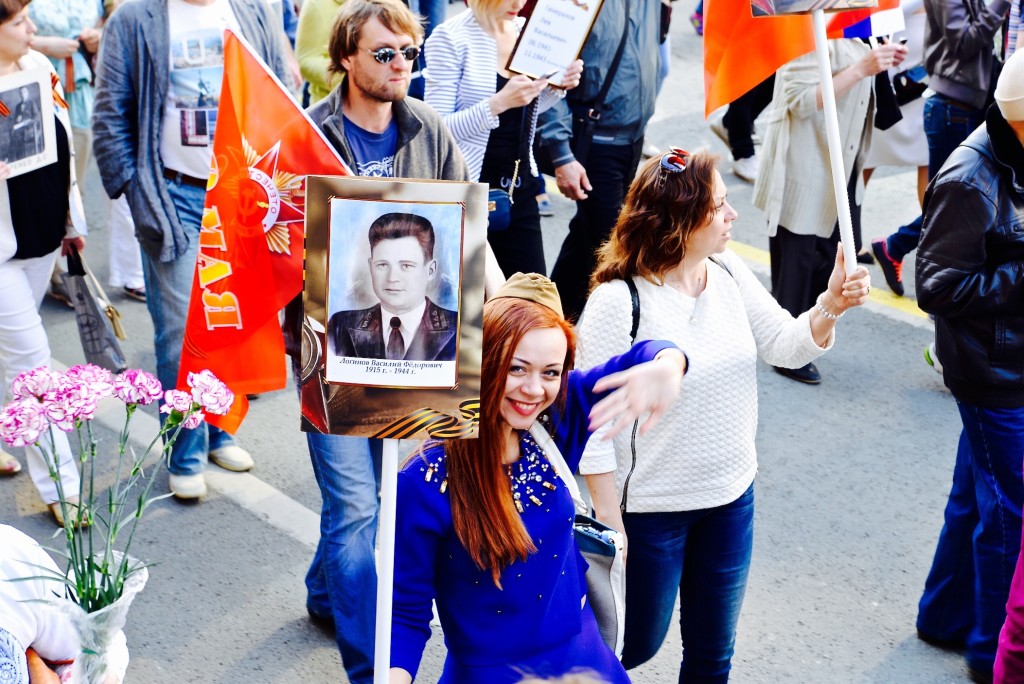 People of all ages have participated in the march. I have seen infants being carried by their mothers and fathers, as well as senior citizens paying respects to their parents whose sacrifice allowed us to live in the free world. The participants were in good spirits and loudly sang the songs that were popular at the war front. It amazed me how this beautiful occasion has bonded people and made them more open.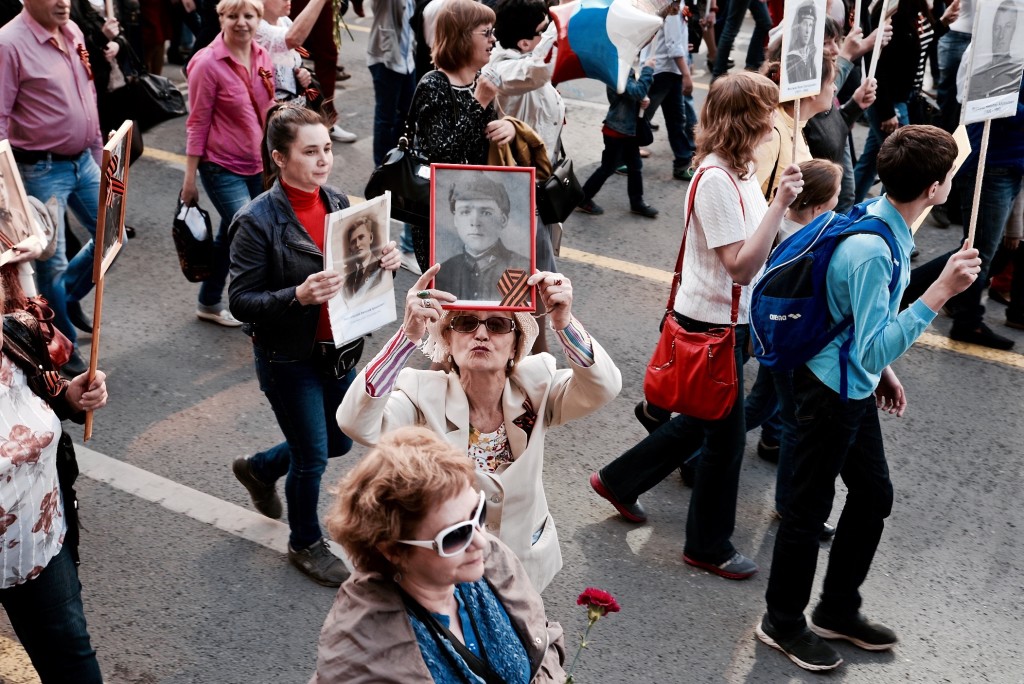 One of the sweetest moments of the parade for me came when the march was approaching the Red Square, the final destination of the event. There was a veteran overlooking the march from the window of his apartment. He was holding a framed portrait of his wife or maybe his mother (my assumption). You could see him smiling as he was waiving to the people participating in the march. It was a very touching moment that made me thinking about the meaning of this victory to the people who have experienced the horrors of the war firsthand.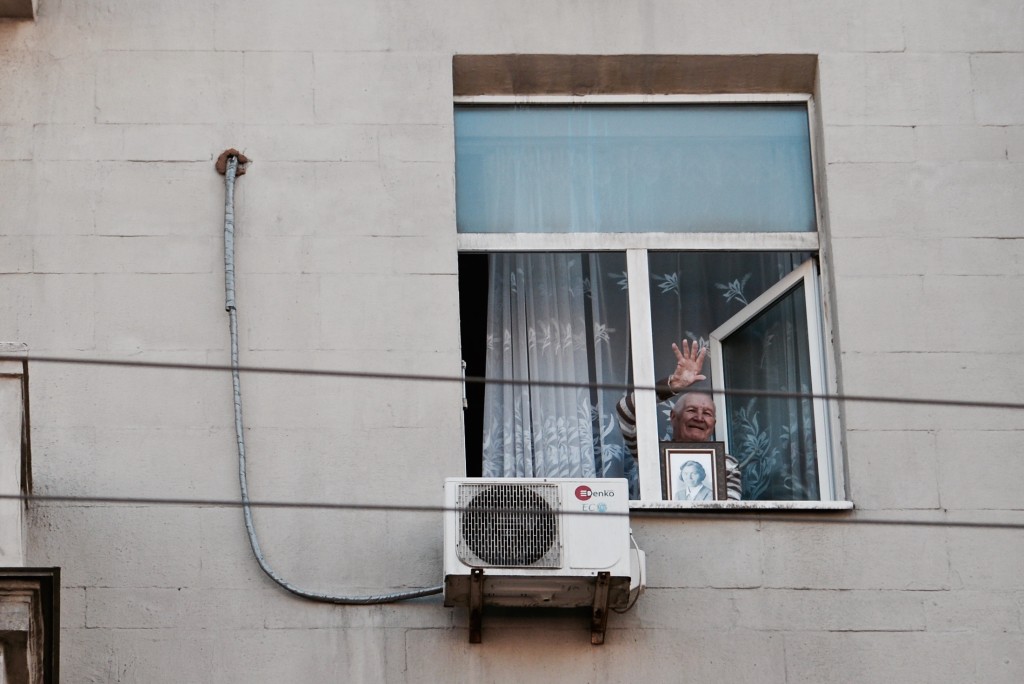 I am glad I was able to participate in this beautiful tribute to the heroes who have put their lives at great risk in order to stop the grip of fascism from taking over the world. I believe it is our duty to make sure that these heroic acts are never forgotten and that the legacy of the veterans is carried through to next generations.